The Windows:
Location: St. Andrew's Lutheran Church, Toronto ON
Architectural Style: Neo-Gothic
Architects: Unknown
Installed: 1989
Dedication: November 5, 1989
Cost: $250,000.
Windows: 30 windows 1,200 square feet
The Glass: painted, etched and beveled glass. The glass was made at the Derix Glasgestaltung studio in Taunusstien Germany and is set into double frames. The first frame holding the glass is wood painted grey to match the second stone frame.
The need for new windows: Liepins stated that the old plain windows were one layer and too cold so they needed to install new windows – money was no object as both congregations contributed equally for the windows.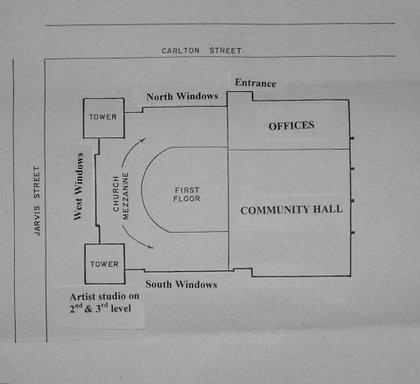 The layout of the church.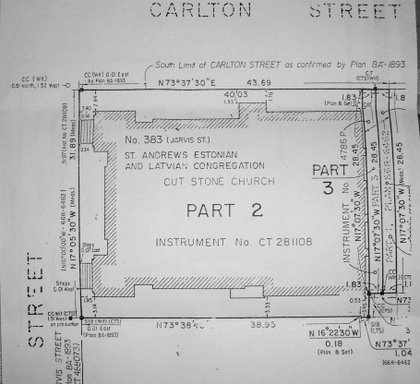 City property plan of St. Andrew's.
The Opus 619 organ on the east wall above the altar

The ceiling is painted light blue with the ribs painted white.