"Although technology can provide more efficient instruction, it does not necessarily provide more effective instruction" (Morrison, Ross, Kalman, & Kemp, 2013, p. 224).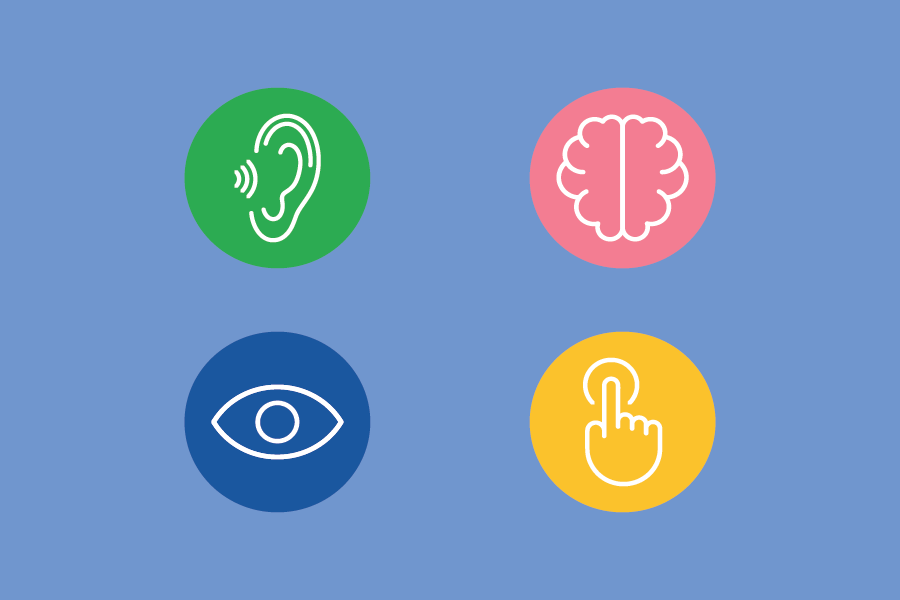 1. Plan for disruptions


What is distracting or potentially harmful to one's attentiveness in an online learning environment depends on learners' individual needs and surroundings. An optimal teaching and learning environment offers options that reduce threats and negative distractions to enable a safe space in which learning can occur.



Tools
Recording function on a smartphone, with TechSmith Relay, or Zoom
Zoom's virtual background feature for video streaming/recording from home
---
---
Best practices
Prepare yourself and your students with a contingency plan for when the internet/technology cuts out unexpectedly for instructors and students.
Record videos or teaching sessions rather than streaming them live (only). This will help to ensure that students have access to course content if or when they (or you!) experience technical challenges.
---

2. Not all access is equal access


Not all students will have equal access to technology and/or reliable Internet connections, and different students may have different levels of comfort or expertise using the technology or tools you choose.



---
---
Best practices
Ensure that the tool(s) you choose are ones that you feel comfortable using and that you can reasonably have access to no matter where you are working.
Test these tools in advance, and continue to consider what these technologies will allow you to do to replicate or adapt what you would do in the classroom.
Be prepared to walk your students through how to use the tool(s) you have identified for activities and/or for completing assignments.
Be aware that international students or students studying abroad may be joining remotely in different time zones or with varying access to computers and other technological devices that enable learning.
Some students may not have access to a quiet space or may be sharing their device or space with other people. Consider recording your lectures and posting them in eClass for students to (re)view at time and pace suitable to their own learning needs.
---

3. Minimize Technical Requirements


Students may be forced to access content from locations with limited technical infrastructure, and many may need to manage their Internet bandwith consumption carefully. Where possible, please consider creating files that are smaller and easier to access.



---
Resources
Visit this page to view tutorials on how to record an audio narration for a PowerPoint presentation ("Making a video from a PowerPoint with audio") and how to reduce a video file's size ("Compressing video files using Handbrake").
---
Best practices
Consider the file size of your videos, smaller file sizes are easier to download.
Consider right-sizing your files for common devices. The majority of students will access your content with a tablet or laptop, hence their screen size will be 17" or less in most cases.
Reduce or eliminate components that are unnecessary or merely decorative.
---
---

© Blended and Online Learning (BOLD), Teaching Commons & Learning Technology Services, York University. Unless otherwise stated, all content on the Going Remote - York University site is licensed under a Creative Commons Attribution-NonCommerical 4.0 International license. If you reuse this work, please attribute BOLD, York University and include a link to https://yorku.ca/bold/
Icons created by Font Awesome