Our Chairholder, Charles Hopkins, has been involved with Education for Sustainable Development (ESD) since its early beginnings. Often referred to as the Keeper of the Story, he began his sustainability involvement by presenting a paper to the Brundtland Commission in 1986 during their global search for a new development paradigm that was going beyond the dominant focus of economic progress. Our UNESCO Chair, launched in 1999, was the first one of its kind in the field of ESD and the Chair's involvement in seminal decisions in the evolution of ESD continues.
Today we understand that "ESD empowers learners with knowledge, skills, values and attitudes to take informed decisions and make responsible actions for environmental integrity, economic viability and a just society empowering people of all genders, for present and future generations, while respecting cultural diversity. ESD is a lifelong learning process and an integral part of quality education that enhances cognitive, social and emotional and behavioural dimensions of learning. It is holistic and transformational and encompasses learning content and outcomes, pedagogy and the learning environment itself. ESD is recognized as a key enabler of all SDGs and achieves its purpose by transforming society." (UNESCO, 2020, p. 8)
Much has been written about the history of both sustainable development, quality education, and ESD. Some of the key highlights in the history and evolution of ESD in formal education include: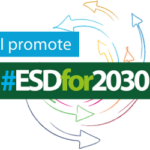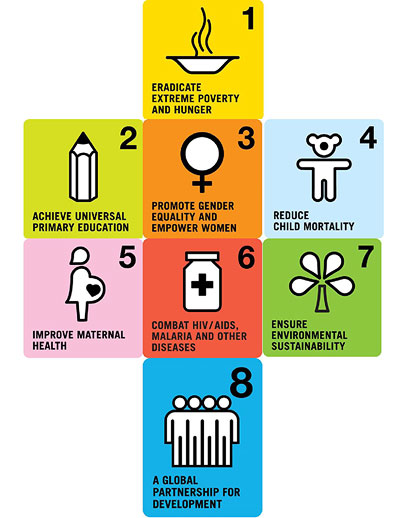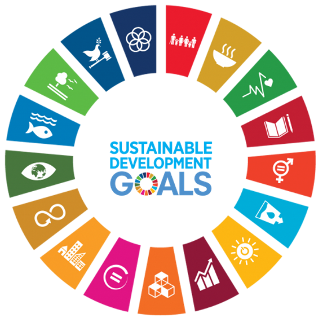 In 1992, education, public awareness and training were recognized as crucial means of implementation of sustainable development and were specifically identified in Chapter 36 of the Agenda 21, the first global action plan towards sustainable development, adopted during the United Nations Conference on Environment and Development (UNCED) which is also known as the 'Rio Earth Summit'. Subsequently, UNESCO was requested to act as the lead agency for the implementation of Chapter 36 and developed the conceptual framework of strengthening and reorienting existing education, public awareness and training systems.
Also in 1992, the first global conference on sustainable development in the context of education and communication was held in Toronto (Canada) under the title 'The World Congress for Education and Communication on Environment and Development (ECO-ED)'.
In 1994, recognizing the enormity of education changes necessary to implement sustainable development, UNESCO created the transdisciplinary project Environment and Population Education and Information for Human Development Project (EPD) to mobilize resources and to initiate inter-agency co-operation. The four ESD thrusts were identified: (1) access and retention in basic education; (2) reorienting the purpose of education towards sustainability; (3) public awareness and understanding; and (4) training.
In 1996, the Delors Report Learning: The Treasure Within was published addressing the 4 pillars of education: to know, to do, to be, and to live together (sustainably) which for UNESCO to envision quality education that would be future-fit for the 21st century.
Following the Thessaloniki Conference (Greece) in 1997, for clarity of purpose, the name was formally changed by UNESCO from EPD to Education for Sustainable Development (ESD). The concept of ESD as Education for Sustainable Development rather than only about Sustainable Development was also established.
In 1999, the York University UNESCO Chair was established.
In 2000, the new global and UN-wide action plan under the title Millennium Development Goals (2000-2015) with education in Goal 2 was adopted. A supporting education framework 'Education for All' under the leadership of UNESCO with an annual monitoring instrument was adopted to support these global efforts.
In 2002, at the World Conference on Sustainable Development in Johannesburg (South Africa), marking the 10th anniversary of the Earth Summit in Rio (Brazil), a UN-system-wide Decade on Education for Sustainable Development (UNDESD) was endorsed to raise awareness for ESD in formal education and the general public.
In 2005, the UN Decade on Education for Sustainable Development (2005-2014) was launched. UNESCO published the Guidelines and Recommendations for Reorienting Teacher Education to address Sustainability that had been developed by our UNESCO Chair in collaboration with 30 teacher education institutions from 28 countries to promote the importance of teacher education in embedding ESD.
In 2006, UNESCO released the UNDESD International Implementation Scheme and Framework after extensive consultations with UN agencies, national governments, civil society organizations and NGOs, experts and specialists to further support the implementation of ESD at all levels of formal education.
In 2009, member state commitment to the UNDESD was renewed with the Bonn Declaration during the UNESCO World Conference on Education for Sustainable Development.
In 2012, the United Nations Conference on Sustainable Development (Rio +20) urged to further include ESD in global education efforts beyond the UNDESD. Following the Rio+20 Conference and the Future We Want Declaration, discussions began for a follow-up framework for the Millennium Development Goals and the role of ESD within.
Between 2012 and 2015, there as another push for a global education movement Global Education First Initiative (GEFI) with a focus on global citizenship education (GCED). GCED focused on equipping learners with the competencies, attitudes, and values necessary to be engaged and responsible within societies, a concept complementary to ESD.
In 2014, at the World Conference on Education for Sustainable Development in Japan, member states adopted the Aichi-Nagoya Declaration that – inter alia – recommended to review the purpose of education, to mainstream ESD and to include ESD in the post-2015 development agenda. During this conference, UNESCO launched the Global Action Programme on ESD (GAP), focusing on creating a multi-stakeholder network of key partners beyond governments in five priority action areas Policy, Learning Environments, Teachers, Youth, and Communities.
In 2015, as the Millennium Development Goals were coming to an end, a new global action plan was set to begin. In prioritizing quality education with ESD, the World Education Forum in Incheon (South Korea) adopted the Education 2030: Incheon Declaration and Framework that led to the wording of today's SDG 4. During this conference, member states also agreed to contribute to the Global Education Monitoring Report (GEMR) as a follow-up document to the annual Education for All Reports (2000-2015).
In 2016, the 2030 Agenda for Sustainable Development with the 17 SDGs was put into effect and the first GEM Report within the framework of the SDGs focused on ESD.
Since 2017, ESD has been repeatedly recognized by the UN General Assembly as vital means of implementation for sustainable development, an integral element of SDG 4, and a key enabler of the other 16 SDGs (UNGA 72, 222, 2017 / 74, 223, 2019 / 76, 222, 2021).
In 2020, the ESD for 2030 Roadmap (2020-2030) was launched as a follow-up programme for the GAP (2015-2019) and supported by the Berlin Declaration in 2021. The five priority areas continue with an enhanced focus on member state involvement. The Roadmap focuses on ESD's specific role in implementing the 17 SDGs.
In 2021, on a broader scale regarding the overall vision for education, UNESCO launched a new ground-breaking document on how to envision education in 2050: Reimagining our futures together: A new social contract for education, which was followed by the Transforming Education Summit (TES) in 2022 that positioned education not only as a priority for a global pandemic recovery but as an urgent political imperative for collective, just and sustainable futures for all. One of the TES outcomes is the Greening Education Partnership, a multistakeholder approach on climate action as a specific theme within ESD and addressing the UNFCCC COP process.
Today, we aim towards a full implementation of SDG 4 in all education systems while unfolding the full potential of the ESD for 2030 Framework in highlighting the role of ESD for all of the SDGs.
As the history of ESD continues to unfold and ESD is a mainstream concept in many education systems today, many countries follow a strategy to further scale up ESD both in policy and practice, making sustainability an underlying purpose in all formal education systems around the world. The current calls from the United Nations for a transformation of education and for transdisciplinary approaches are in many ways similar to earlier global calls in 1992 to reorient education towards sustainability but with greater urgency, enhanced effort and more widely spread. There is reason to hope that we will be able to unleash the full potential of ESD in the years to come.