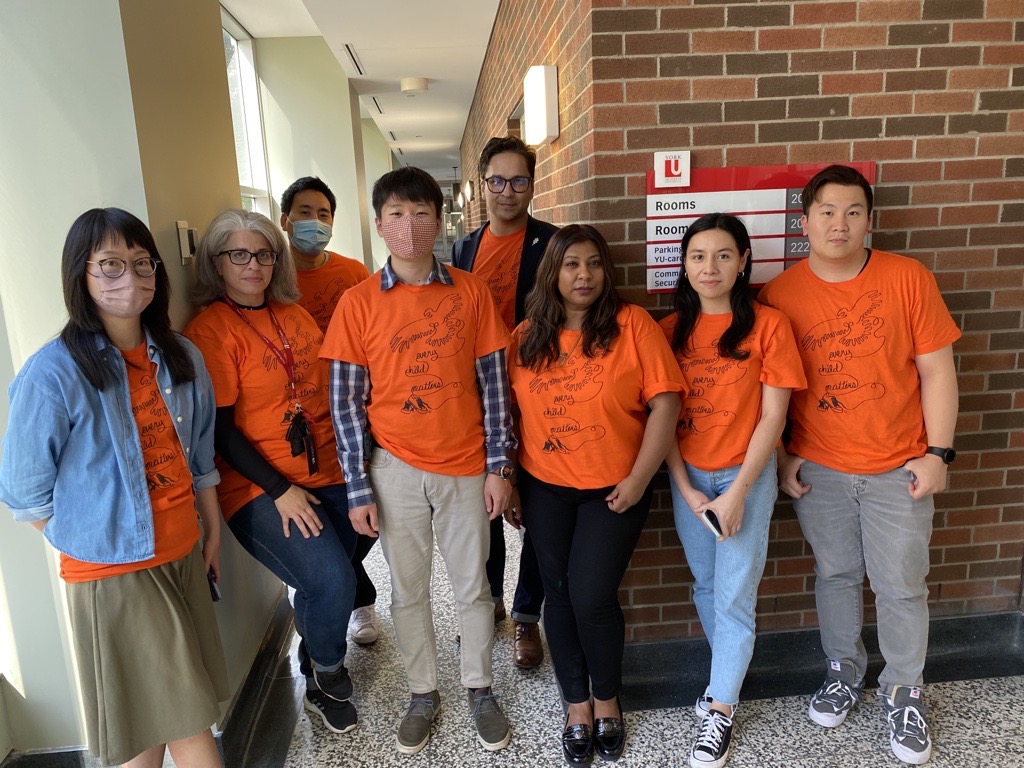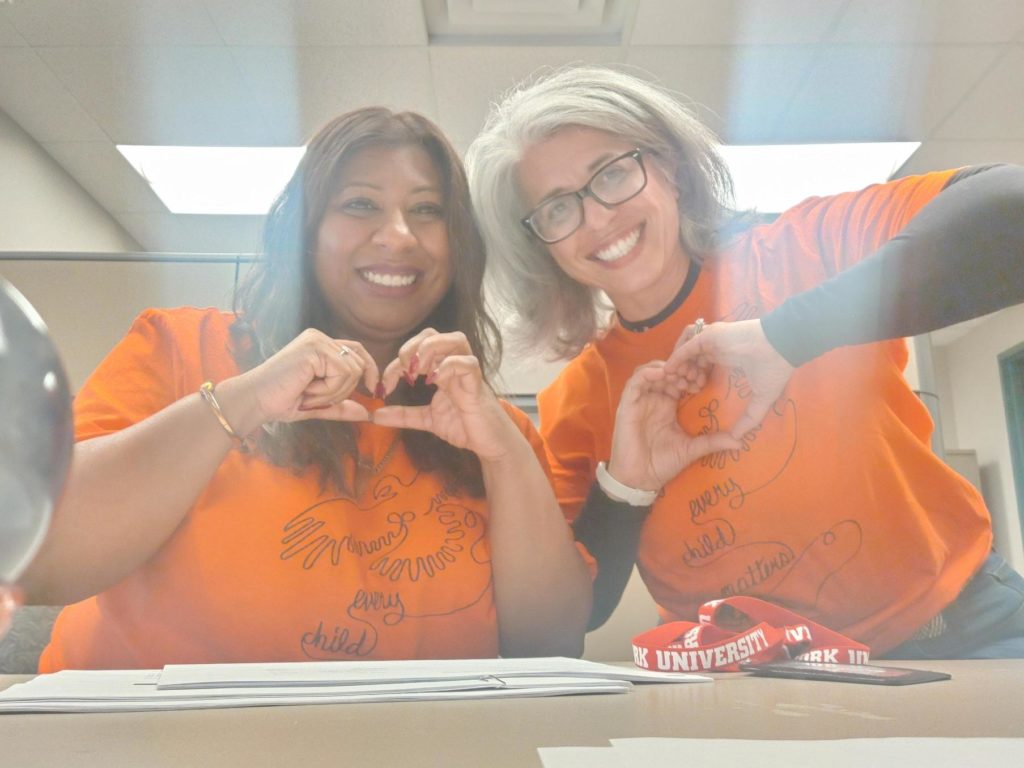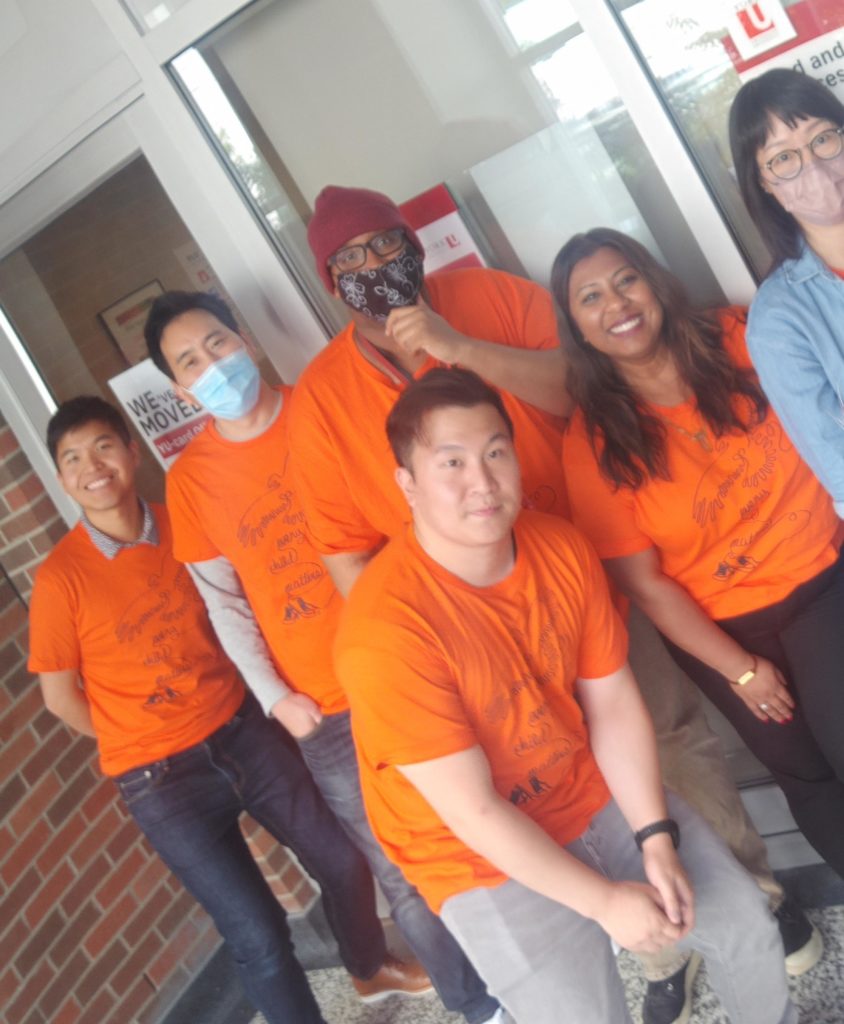 National Day for Truth and Reconciliation
Friday, September 30 is the National Day for Truth and Reconciliation. The day honours the lost children and survivors of residential schools, their families, and communities. We wear an orange shirt as we acknowledge the Indian Residential School experience, witness and honour the healing journey of the survivors and their families, and commit to the ongoing process of Reconciliation.
The York University Bookstore is a committed partner of the Orange Shirt Society and is making the 2022 official Orange Shirt Design available to our community on campus.
100% of the profits from the sale of Orange Shirts, will be donated to the Orange Shirt Society.
This year's official Orange Shirt Society design was created by Grade 11 Ponoka student Geraldine Catalbas. Catalbas' design has two meanings: It is in remembrance of the children who lost their lives in residential schools and also celebrates the triumph of survivors as they overcome their past. The design depicts shoes that represent the children who died in residential schools. The shoelaces coming off into an eagle represents their freedom up in the heavens and their fight through difficult times.
Please visit either the Glendon or Keele Bookstore where shirts are available to purchase in person. Alternatively, order online on Book Store's website.