Virtual Student Conference: February 26-27, 2021
Recognition, Agency, and Deservingness: (Re)framing Refugee, Black, and Indigenous Movements
Conference Session Recordings
Click on the links below to access English-language conference session recordings:
Friday, February 26
Opening Presentation (Speaker: Oonya Kempadoo)
Panel 1 - Atlantic Slavery: History, Memory and Creative Scholarship
Panel 2 - Gatekeeping and Institutional Representations of 'Otherness'
Panel 3 - Stories of Caribbean Migration: Deservingness, Eligibility, and Diasporas
Panel 4 - Gendering Refugee Experiences: Towards Feminist Methodologies
Panel 5 - Migration Control and Bordering Practices
Panel 6 - Practicing Knowledge through Art, Creative Expressions, and Lived Experiences
Saturday, February 27
Keynote Address - "Migrant Farm Workers (MFW) Nakedness in the Canadian Food System Exposed by COVID-19" (Keynote Presenter: Gabriel Allahdua)
Panel 7 - Migration in South America: Responses to Displacement and Settlement
Panel 8 - Refugee Self-Representation and Agency
Roundtable: Re-Embodying and Mobilizing Indigenous Health and Medicine (Panelists: Amy Hull, Brianna Olson-Pitawanakwat, and Dr. Barry Lavallee)
Meet & Greet/Q&A Session - Read-Only and Pre-Recorded Submissions on the Conference Website
Panel 9 - Migrant & Refugee Belonging and Sense of Place
Panel 10 - Forming Solidarities: Black, Indigenous and Refugee Movements
See below for a number of panel presentation papers:
PANEL 1: Atlantic Slavery: History, Memory and Creative Scholarship
Fábio Cascadura - Caetano Mauricio Machado: a Trader from 18th Century Bahia and the Slavery Memory
Fábio Cascadura - PowerPoint
PANEL 6: Practicing Knowledge through Art, Creative Expressions, and Lived Experiences
Jaclyn Morgan - #OctaviaToldUs and It's Time to Start Listening: Grappling with Climate Change and Ecological Ethics in Parable of the Sower
Catherine Mutune - "I Think They Do Not Recognize Our Struggles": COVID-19 and The African Full-Time Student Mother
PANEL 7: Migration in South America: Responses to Displacement and Settlement
Luiz F. Leomil - Receiving "our Venezuelan Brothers": Understanding Responses to Displaced Venezuelans in Colombia and Brazil
Luiz F. Leomil - PowerPoint
Fabio Pucci - The Challenges for Setting Long-term Goals Among Syrian Refugees in Brazil
PANEL 8: Refugee Self-Representation and Agency
Souhail Boutmira - Older Syrian Refugees' Experiences of Language Barriers in Post-migration and (Re)settlement Context in Canada
Allan Njanji - Agency through Self-representation of Asylum Seekers and Refugees
Read-only and Pre-recorded Presentations: February 27 @ 3:15-3:45 pm EST
CLICK HERE TO VIEW A RECORDING OF THE Q&A SESSION FOR THE READ-ONLY & PRE-RECORDED PRESENTATIONS.
Pride and Stonewall at 50: Building coalitions in queer times
David Semaan
Abstract:
My work undertakes a parallel reading of the Bruce McArthur serial killings of predominantly racialized, queer men in the Toronto gay village and debates about police participation in Toronto Pride. This reading illuminates a homonationalist, state-making project that reasserts white dominance in LGBT social movements. My comparative analysis demonstrates how these cases, when read together, echo racial divisions and political whitewashing of queer and homophile social movements in earlier as well as contemporary mobilizations. I then conduct a parallel analysis of the 2016 conflict between Pride Toronto and Black Lives Matter Toronto (BLM-TO), that has permanently shaped debates on the intersections of race and queer identity in Canada. Analysing this case alongside that of McArthur's engages with the politics of racial exclusion that has normalized Pride's agenda of institutional inclusion as representative of queer identity formation in Canada. Reading these cases together provides critical insight into processes of whiteness and homonationalist politics that dominate the LGBTQ2IA+ political stage. The thesis engages with the history of Canadian multiculturalism that displaces critical inquiries into questions of race, and the persistent importance of colour blindness in shaping national identity through queer tolerance. A critical race analysis of the Bruce McArthur case articulates an alternative narrative of racial violence that moves beyond a single narrative of disturbed pathology to investigate details of police misconduct that fostered inaction. The intent of this analysis is to draw out the historical relevance of McArthur's murders as part of a longer history of the racial fault lines that exist in Queer social movements and potential futurities for building intersectional coalitions.
Personal Profile:
David Semaan is a PhD student in the Department of Political Science at York University. His work specializes in political theory, focusing on social movements and critical race, gender and critical whiteness studies.
Keywords: Homonationalism; Black Lives Matter; Multiculturalism; Bruce McArthur Toronto Pride
Kaysari-Aleppo
Meghri Bakarian
Abstract:
Having completed the Francisation program in Quebec, I was able to see and feel all the "power" that rules in Quebec throughout the educational hegemonic system. Froom social order theory lenses, I saw how the French language was the dominant, and by spending 8-9 hours in the Francisation program, I started to notice the language's influence on my own languages. Thus, I decided to write a poem in all of the languages that I know, including French, expressing my "renewed" identity rooted in the strong rock of past homelands and identities as a woman with agency and memory speaking in the new language but claiming the recognition of the identities carried within - in Armenian and Arabic. The poem is a strong expression echoing an intersectionality framework of feminism, race, agency, power balance and will to invest this rich heritage in the new homeland. Moreover, this artefact innovatively demonstrates my learning about hegemony, how this programme effected my languages, and, in the end, it became part of my "i-Identity". In other words, this poem reflects the power effect on reshaping my identity in my new home, Quebec (social-order theory). On the other hand, it also gave me another perspective from conflict theory lenses, where I did fight the system and said "Oui, madamme... my name is Meghri!" (a sentence from my poem that I will perform) as a way of fighting the system and embracing my own virtues over the society's; knowing that they have already influenced my identity.
Personal Profile:
For the first eighteen years of my life, growing up in Aleppo, Syria, I listened to stories that my grandparents told about the Armenian Genocide that they had experienced and had survived alongside the stores of my parents growing up as refugees in Syria. These stories included different struggles and strategies for survival as well as the importance of human rights and demands for justice. Approaching the 100th anniversary of the Genocide, I had never expected to personally relive the suffering and challenges faced by grandparents and my parents, in my own life. Unfortunately, as I was about to graduate from my hometown's Armenian high school, Karen Yeppe Jemaran, the war hit my hometown, Aleppo, Syria.
After moving from one country to another, finally I have been refugeed to Montreal, Canada. Here, I had the chance to finish my undergrad studies in Concordia university, and now pursuing my master degree in McGill university department of Integrated studies in Education and society.
Keywords: Identity; Language; Genocide; Ethnicity; Memories; Hegemonic Education
Three Cities: Routes and Roots of Migration
Mehdia Hassan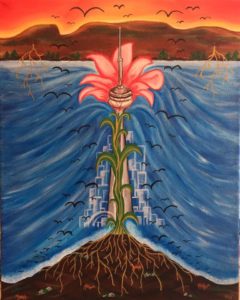 Read Mehdia's Presentation Here!
Abstract/Artist Statement:
My painting problematizes what it means to have a "homeland" and critically reflects upon my diasporic roots that have shaped my identity. These roots of migration in the soil are simultaneously routes of my family's migration, when they were refugees travelling on horseback through the mountainous regions of Afghanistan. I am alluding to the long journeys my family began to Toronto, Canada, from Kabul, Afghanistan, when they fled the Soviet war. I reflect upon the formation of my identity while growing up within the urban geography of downtown Toronto. I also imagine future trajectories for myself in Thunder Bay, Canada, where the Sleeping Giant peninsula is located, on the Indigenous traditional territory of Fort William First Nation. As an individual who is leaving one diasporic Afghan Canadian community to another diasporic Afghan Canadian community, I am travelling back and forth, across Lake Superior, while I am making meaning of where home is. I am also emotionally flying home to Afghanistan, where my roots are. The ambiguity of the birds being constantly in motion, without flying towards a particular site, represent the longings for futures of possibility; this includes how the Afghan Canadian diaspora will evolve and transform, as it is informed by its histories. With my painting, as a form of arts-based inquiry and pedagogical possibility, I bring to light the critical question: to what extent do the creative arts provide members of diasporic communities with the agency to transform and reimagine their futures within colonial structures of the nation-state?
Personal Profile:
Mehdia Hassan is a visual artist and researcher with interests in arts-based learning and research methodologies, youth engagement, mental wellness, equity, and Afghan diasporic communities. She is a PhD student in Social Justice Education at the University of Toronto's Ontario Institute for Studies in Education (OISE). Mehdia holds a MA in Social Justice Studies from Lakehead University and a Hon. BSc in Health Studies from the University of Toronto. Her award-winning, interdisciplinary work advocates for underprivileged communities and seeks to address the social inequities that individuals experience. Read her recent interview with the St. James Town Community Corner about her Master's Research Project exploring youth mental wellness and community connectedness, using visual-arts-integrated methods.
Keywords: Refugees; Diaspora; Migration Journeys; Futures; Home
Surveillance in America: A Case of the Central Park Five
Rawan Al-Wakeal
View Powerpoint Presentation Here!
Click on the video below to listen to Rawan's presentation while following along with the PowerPoint slides!
Video Player
00:0014:31
Abstract:
The presentation will discuss The Central Park jogger case in detail and how the park itself was historically built for surveillance tactics. I will also discuss the surveillance of black and Latino bodies by the American state and the police system used racialized bodies as a system of control. New York City's Central Park was built on the surveillance on racialized bodies, especially on African American, and Latino men. Five racialized boys, under the age of 18, were arrested on April 19, 1989 after a jogger was found physically and sexually assaulted. The five boys were: Raymond Santana Jr., Kevin Richardson, Antron McCray, Yousef Salaam and Korey Wise. They were all taken and put in prison to serve 5-15 years. Government surveillance in the United States is still very active. Black lives continue to be de-humanized by the system. Similarity, Latin American men face discrimination because of their immigration and refugee history with the government. Therefore, black, and Latino bodies are constantly surveillance by police. The government and police control racialized bodies in the United States to create a racial power between white police and racialized people. The specific case of the Central Park show how surveillance is used by the state and police to control and imprison marginalized people in society.The five men were not accidental incidents, instead they were the victims of hierarchical power and privilege made by police and the state.
Personal Profile:
Rawan Al-Wakeal is a second year PhD student at York University in the Joint Graduate program with Ryerson University in the Communication and Culture. Her work experiences in film, television and advertising has allowed her employ culturally sensitive strategies which include: following media and diversity policies and understanding the use of language and representation when planning for new media projects. This in turn made her interested in taking an intersectional approach to diversity research. She frequently speaks at conferences and presents on embodiment in the media.
Keywords: Bodies; Race; Gender Surveillance; Black Lives Matter
Video recordings of the Opening Presentation, Keynote Address, Roundtable: Re-Embodying and Mobilizing Indigenous Health and Medicine, and other conference sessions can be found HERE
Opening Presentation - February 26 @ 9:00am EST
Oonya Kempadoo, author of Buxton Spice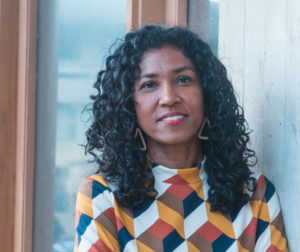 Oonya Kempadoo resides in Canada and is a UK, Guyanese, Grenadian citizen. She is the author of three novels, two of which were nominated for the Dublin Impac Prize. Her work, critically acclaimed on both sides of the Atlantic, has been long-listed for the Orange Prize, translated into six languages and on Oprah Winfrey's Summer Reads. Winner of a Casa De Las Americas prize, she was named a "Great Talent for the 21st Century" by Orange Prize judges. Kempadoo is a Fulbright Scholar alumni, consultant/researcher with an interest in cross-disciplinary dialogue and is co-founder of the Grenada Community Library.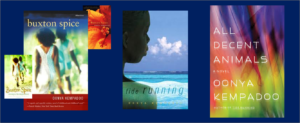 Dialogue on Anti-Black Racism - February 26 @ 4:00-5:30pm EST
Evelyn Amponsah, Manager- Strategy Development, Confronting anti-Black racism for Toronto Community Housing.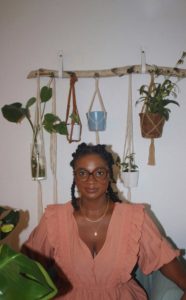 This session will begin with a short historical and contemporary analysis and overview of anti-Black racism in Canada and at York University. Following this, participants will have the opportunity to ask questions and engage in meaningful dialogue with a focus on all of the things we want to know but don't know who to ask, want to say but are unsure of how to say it. The goal of this session is to increase our understanding of anti-Black racism, so that we can work towards better outcomes for Black people, specifically Black York University students.
Evelyn is a PhD candidate at York University. Her research is on the impacts of Anti-Black racism on both Black and non-Black people.Evelyn also has over ten years' experience working in the community sector, working as a program director, managing youth, Seniors and community development programs for Black and racialized youth. She is also recognized for her ability to work from a grassroots, asset based community centered approach.
Evelyn is an educator who utilizes her social service work experience, education and passion for social issues to teach about Diversity, Social Problems and Community Development from an anti-oppressive, anti-racism, trauma informed praxis. Evelyn has a wealth of experience training senior leadership, frontline staff and making supporting teams to develop a competency in applying a confronting anti-black racism lens.
Keynote Speaker - February 27 @ 10:00am EST
"Migrant Farm Workers (MFW) Nakedness in the Canadian Food System Exposed by COVID-19"
Gabriel Allahdua, Justice for Migrant Workers (J4MW)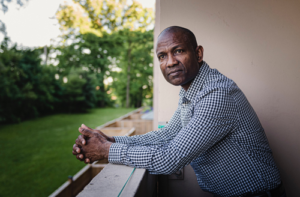 Gabriel is a former migrant farm worker from St. Lucia and is now a volunteer organizer with the collective, Justice for Migrant Workers (J4MW) – an organization that advocates for the protection of migrant workers' rights in Canada. Migrant farm workers in Canada face exploitative policies, and Gabriel has been advocating against these policies with Justice for Migrant Workers since 2015. COVID-19 has exposed numerous difficulties that are faced by migrant farm workers in Canada. In his keynote address, Gabriel will be presenting on Migrant Farm Workers (MFW), and the nakedness in the Canadian Food System that has been exposed by COVID-19.
Roundtable Panel Discussion: Re-Embodying and Mobilizing Indigenous Health and Medicine - February 27 @ 1:30-3:00pm EST
Amy Hull
Amy Hull is a student in the MA Dance program at York and emerging dance artist. Her research is focusing on representations of Indigenous death and trauma in Canadian ballet and she has spoken internationally on the topic of Indigenous representation in the performing arts. Amy is also a contributor to The Dance Current magazine.
Brianna Olson-Pitawanakwat, social worker and multi-media artist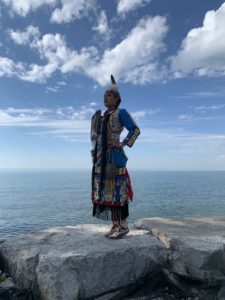 Brianna Olson- Pitawanakwat is a social worker, diverse multi-media artist and member of Wikwemikong Unceded First Nation. For over a decade she has specialized in trauma informed care and harm reduction. Brianna carries Indigenous specializations with a Masters in Social Work through U of T and undergrad degree from University of Victoria. As a Jingle Dancer, beadwork and spoken word artist, she emphasizes sharing her gifts of Indigenous artistry and leadership with the community. She currently teaches in Social Work at Ryerson and Indigenous studies at Centennial College. Alongside teaching she serves as a Community Birthworker with Seventh Generation Midwives and as an outreach worker with Auduzhe Mino Nesewinong, the first stationary Indigenous covid19 testing site in Ontario. She also channels her professional work through various initiatives across the country as co-founder of "Kwewok Nakii" Collective. Most recently she has also been a founding member of the Toronto Indigenous Harm Reduction Collective lending critical support to the Indigenous houseless community in Toronto and aiding remote Indigenous communities across Turtle Island hit by outbreaks of Covid19.
Dr. Barry Lavallee, CEO of Keewatinohk Inniniw Minoayawin (KIN)
Dr. Barry Lavallee is a member of the Metis community of St. Laurent, Manitoba and a descendent of Duck Bay and Lake Manitoba First Nations. He currently practices general medicine in Winnipeg after flying regularly to Tataskweyak First Nation for seventeen years. His current interest clinically is the emergence of chronic diseases in First Nations in Manitoba and understanding the influence of colonialism and indigenous specific racism as significant causation variables.
Dr. Lavallee received his medical degree in 1988, completed his training in family medicine in 1990 all at the University of Manitoba. He completed a master's in clinical sciences at Western Ontario University in 2004. He is the past president of the Indigenous Physicians Association in Canada and he worked for ten years in partnership with Indigenous scholars and practitioners from Australia, Te Ora and Native Hawaii. Workforce development, Indigenous data and research figured in this work resulting many international research and cross-educational collaborations.
He currently works with the Manitoba Keewatinowi Okimakanak Inc as the CEO of Keewatinohk Inniniw Minoayawin (KIM). These efforts intend to address the gaps in care for the 26 First Nations who comprise the body MKO represents from a political and advocacy perspective.
Dr. Lavallee's research activities centre on prevention of chronic kidney disease in First Nations in Manitoba using point of care testing technology. As well, he is principle investigator for a Strategic Patient-Oriented Research-Diabetes grant focussing on the evaluation of an anti-racist curriculum for practicing physicians working with First Nations who live with diabetes.
Musical Performance - February 27 @ 5:15pm EST
Amai Kuda et Les Bois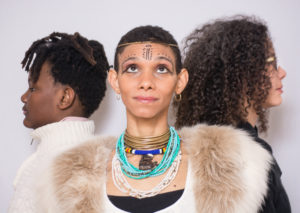 Described by NOW magazine as a "tantalizing Afro-soul combo of folk, roots, desert blues and African continental music," AfroSoul Volume Volume III: Re' is the new EP from Amai Kuda et Les Bois, formally known as Amai Kuda and Y Josephine. It is the powerful follow-up to their full length release, AfroSoul Volume II: MaZai, which was hailed as "earthy and rootsy and good for your ears" by CBC's Errol Nazareth. The positive reviews are no surprise for those familiar with Amai Kuda's debut album, Sand from the Sea, considered "one of the year's most exciting discoveries" in 2012 (Nicholas Jennings – Canada's foremost music journalist and historian).
Amai Kuda et Les Bois have been featured in NOW magazine and on CBC's Canada Live and Big City Small World, as well as performed at venues like the Jane Mallett Theatre, Harbourfront, The Rivoli, The Garrison, and festivals such as Luminato, Kultrun, Big on Bloor and Small World Music Festival. They have given workshops on music, decolonization, African cultural knowledge and percussion at public schools, universities, libraries and community centres throughout Southern Ontario, in the Caribbean and Europe. In 2015 the band was selected as one of the '101 Standout Artists' during the nationwide CBC Searchlight competition. They have opened for the likes of Joel Plaskett, Kellylee Evans and Sarah Slean, and collaborated with M1 of the legendary HipHop duo Dead Prez on a call-to-action song called "We Can Do It". Most recently the group won the Best Folk/Roots award and also placed second for the Best Song across all categories at the Toronto Independent Music Awards. Whether on the street, the stage or in the studio, for Amai Kuda et Les Bois, music is about healing –the healing of the earth, our ancestors and ourselves.
(Source: https://mgam.com/artist/amai-kuda-et-les-bois/)
***FRIDAY, FEBRUARY 26***
PANEL 1 - Atlantic Slavery: History, Memory and Creative Scholarship
African Arabic and Ajami Manuscripts from 1835 Brazil
Bruno M. Véras & Mariam Elzeiny
The biggest urban slave revolt in 1835 Brazil resulted in the execution and deportation of many West Africans and the production of a long trial record. New slave laws and the hardening of the politics of slave control created an environment even more oppressive for the Muslims in the region. Their strategies of resist, migration, creation of community bonds and solidarities had to be reshaped and rebuilt in different parts of the Atlantic until their fade in late nineteenth century. This research project touches on the development of these communities but deals specially with their creation and adjustments in the ways to resist in an adverse context. The recently discovered of manuscripts can shed new light to the studies of the Muslim African population in Atlantic port-towns of the Americas and the history of collective and spiritual resistance of these actors. Three books produced by the Yoruba and Hausa slaves from the 1835 rebellion were robbed from the fresh dead bodies of the fighters. Random curious people, such as merchants and owners of trading houses or liberal workers collected these manuscript small books which were kept inside pockets of its African owners or hanging on the neck as big necklaces for self-protection. Due different circumstances, these materials written in Arabic and Ajami (African languages in Arabic scripts) were deposited in middle 19th century in the Arquivo Nacional (Brasil), in Rio de Janeiro; the Biblioteca Nacional do Porto, in Portugal; and the Bibliothèque Armand Salacrou, Le Havre, in France. This papers aims to present the analyses of these materials surveying and tracking key information from the documents. These three books reveals important aspect of live and literacy of the enslaved population in nineteenth century Brazil.
Keywords: Arabic; Ajami; Malê Uprising; Bahia
From the Archive to the Stage: Cultural Production of Biographical Testimonies from the African Diaspora
Fernanda Sierra Suárez
This project develops creative ways to analyse and highlight the biography of Mahommah Gardo Baquaqua, born around 1824 and died sometime after 1863. He was born free and like many other Africans enslaved in the Americas, had a hometown, a family, and for part of his youth suffered from the violence of war. He was enslaved and exported through the most important slave port in West Africa (Ouidah) and sent to Brazil. From there he escaped slavery jumping off a coffee ship in New York. In 1853 he was in Canada West, writing his autobiography, which was published in Detroit. It is the only known slave narrative written by an African-born person enslaved in Brazil. This project focuses on the Project Baquaqua initiative and its connections with Freedom Narratives and several art-based projects in Brazil, Canada and Nigeria. This project will explore critical and creative approaches to the study of biographies and the African diaspora. Recent Digital Humanities (DH) initiatives which focus on the voices and testimonies of individual Atlantic Africans are developing creative and innovative projects. This DARE proposal aims to contribute to Digital Humanities and Public History by researching the collaborative processes between historians, artists, and cultural producers when taking archival research beyond the academic space into artistic platforms. Goals of the research include analyzing the associations between art, cultural history and archival research by interviewing cultural producers, actors, directors and writers from Theatre Performance, Dance and Experimental Filming, whose work relies in these archival materials related to biographies of enslaved individuals, with the focus on M. G. Baquaqua.
Keywords: Creative industry; Podcast; Slavery; Biographies
Caetano Mauricio Machado: a Trader from 18th Century Bahia and the Slavery Memory
Fábio Cascadura
In the late 18th century, the Brazilian captaincy of Bahia experienced an economic recovery with its Reconcavo plantations asking for labour-arms supplying. Such a demand represented a chance for those who invested in enslaved African importation, which attracted Caetano Mauricio Machado, a Portuguese military-officer transferred from Pernambuco to Bahia. In 1774, the young sergeant-major of Royal Service found a perfect place in Bahia to climb the social ladder, becoming an influential politician and a wealthy businessman. For 33 years, this man occupied a remarkable position in social institutions, commanding one of the most important militia garrisons in town while serving as the governor's right-hand, a lifelong position. However, his estate was built through investments in trade between Bahia and Bight of Benin. From 1779 to his death, on February 22, 1807, Caetano Mauricio Machado used his influence on the government and his prestige over local society to profit from enslaved African importation. Using the records in his post-mortem inventory, this paper aims to briefly discuss strategies applied by this merchant-officer to keep his vessels continuously accessing ports of Costa da Mina region, in West Africa, in order to profit on the Atlantic slave trade. Additionally, it also explores historical memory and anti-racist actions on the public sphere dedicated to the analysis of the politics and the agents of the traffic, like Machado, but also the enslaved Africans under these complex nets.
Keywords: Slavery; 18th century; West Africa; Bahia; Brazil
Fragments of Memory: Graphic Art and Memory of Slavery*
Pablo Parra
The "Fragments of Memory: Artistic Representations of Diaspora Lives" is a project which aims to bring together international scholarship regarding the Historical African Diasporas, with creative art production initiatives from Global Africa. The focus is biographical. The concept of the project is based on creating experimental ways of visually representing the lives of individuals who endured slavery as part of their existence between the 15th and the 19th century. African men, women and children chained in slave ships and taken to different parts of the world left accounts, biographical sketches and testimonies. Historians and scholars around the globe have been working on life trajectories of these individuals, tracking their movements, shifting and creating new identities, cultures, writings or having their name written on papers in Europe, Asia, Africa and the Americas. The project is part of the SHADD_hub where many of the historical sources are stored and displayed in an online database. The "Fragments of Memory" project is also part of the artistic initiative from the UNESCO Slave Route Project: Resistance, Liberty, Heritage. The artist was invited to portray five individuals from the era of slavery. The fragments of their life stories are analyzed in Volume 10 of the UNESCO General History of Africa on Global Africa. Parra was introduced to primary sources, biographical accounts and historical aesthetic references. Using a pop and graphite-reference style, Parra expresses feelings and visual concepts of the African Diaspora as expressive culture.
Keywords: Graphic art; Slavery; Biographies; Memory
Panel 2 - Gatekeeping and Institutional Representations of 'Otherness'
Understanding Resistance to Immigration Control: The Case of Immigration Detention in Laval, Quebec, Canada
Maxine Both
Headlines such as Australia's offshore immigration detention, the separation of Mexican migrant children under US President Trump's "zero tolerance" policy, and EU "hotspots" in Lampedusa and Greece—all sparked international human rights criticism. Within media and policy narratives of migrants in constrained circumstances, migrants risk being portrayed as passive "victims" or "beneficiaries", helpless to create change beyond fulfilling their individual basic needs. When migrants do engage in more contentious (or violent) action, this illicits less sympathetic responses from the public than images of migrants suffering. Instead of focusing on state-led processes, this paper aims to rethink migrants as agents for change by expanding analyses to the under-examined Canadian context through the case of resistance surrounding the Laval Immigration Detention Centre in Quebec. It asks: how are projects of immigration control resisted? What dynamics of political agency can these acts of resistance show? And which theoretical frameworks can best help to understand these dynamics? Specifically, resistance in solidarity with migrants is theorized as a form of agency, by combining theoretical frameworks from Michel Foucault on governmentality and counter-conducts, Hannah Arendt on rightlessness and political action, and James Scott on "everyday acts of resistance". Using a multi-method qualitative approach involving participant observation, discourse analysis, and semi-structured interviews with organizations in solidarity with migrants—this paper argues how resistance in solidarity with migrants challenges mainstream social movement theory on the forms of resistance employed, rejects the apparent "rightlessness" of migrants, and thereby reconsiders conventional meanings of resistance, agency, borders, and citizenship.
Key words: Immigration Detention; Resistance; Social Movements; Citizenship; Agency
The Temporal Tensions of Asylum Lawyering
Catherine Crooke
Access to effective legal counsel is the single most important factor impacting the outcome of asylum cases. Knowing how attorneys adjust to ever-changing government policies is therefore crucial to assessing how law governs the lives of millions of refugees. My research uses ethnographic methods to examine the pressurized work of asylum lawyering in Los Angeles, a global hub of asylum procedure. As a lawyer trained in refugee law, I am uniquely equipped to capture and theorize attorneys' practices, asking: How do asylum lawyers cope with the evolving constraints of immigration law and policy?
To advance this research agenda, my current work centers on time, examining the temporal dynamics of the U.S. asylum system from the vantage point of Los Angeles-based asylum lawyers. Based on a year of ethnographic fieldwork at a Los Angeles-based legal aid organization, this project explores what the day-to-day work of immigration attorneys illuminates about the U.S. government's weaponization of time as a tool of migration control. Drawing together existing literature on the tempo of asylum procedure and the politicization of time, I show that U.S. lawyers contend with both weaponized efficiency and weaponized inefficiency in the course of representing asylum-seekers. At one level, lawyers must rush to keep pace as the state accelerates asylum processes. At another level, lawyers must find ways to advance their clients' interests even as the state selectively slows asylum procedure to a standstill. These temporal contradictions not only take a toll on lawyers, but also transform the nature of asylum lawyering as a form of public interest lawyering.
Keywords: asylum, ethnography, law and sociology, immigration law and policy, public interest law
Agency as a Negative Space: Between UNHCR Agency Mainstreaming and Refugees' Refusal
Salma El Refaei
In this paper, I answer the question 'What are (some of) the factors that inform and shape UNHCR's conceptualization of refugee agency?' This question posits a two-fold inquiry and accordingly the paper is divided into two parts. The first part explores the conceptualization of agency that UNHCR adopts. The second part of this paper, is an investigation of the factors that shape this conceptualization. To answer the question, I first argue that UNHCR conceptualizes agency as static, positive and directly aligned with its mandates and its peacekeeping efforts. This dismisses acts of resistance that refuse to engage with UNHCR's mandates. It overlooks negative agency such as vulnerability and the everyday life acts that do not culminate in efforts towards peacebuilding. Secondly, I locate three factors that UNHCR's mandate is centered around and that are shaping its understanding of agency. These are durable solutions, peacebuilding and declining donations. The centrality of both durable solutions and peacebuilding, particularly during emergencies, may explain why UNHCR unproblematically embraces paternalism and dismisses refugees' efforts that are counterproductive to the mandate. Furthermore, the World Food Programme cuts make it difficult for UNHCR to move beyond the framework of emergency and incorporate expressions of agency that work against its efforts. This paper does not justify UNHCR's understanding of agency. A static view of agency that is partial, is likely to generate partial solutions. However, what this paper tries to achieve is an understanding of why UNHCR posits this particular understanding as opposed to fluid conceptualizations of agency.
Keywords: Agency, UNHCR, Logics of practicality, Durable solutions, peacekeeping
Who Deserves Healthcare; Investigating Healthcare Workers' Perceptions and Practices Towards Non-status Persons
Sarah Marshall
My research investigates how negotiations around health care access are made between health care workers (nurses, doctors, midwives and administrative staff in hospital and community health centres) and non-status persons seeking care. I consider how health care workers and non-status persons interact within social and institutional networks, and how practices of health care workers are shaped by dominant discourses of non-status persons. Being "non-status" creates immense barriers to accessing many social rights and entitlements. Public service workers such as teachers, police officers, social workers, lawyers, and the subject of my research – health care workers – play an enormous role in acting as discretionary gatekeepers for non-status persons, either allowing or restricting access to many entitlements (Lipsky 1980). I am in the early stages of my research, but what I aim to uncover with it is two-fold. First, how value systems, such as taking on a legalist approach, activist, advocative approach, or humanitarian approach, impact health care workers' strategies and/or practices of care. Second, how public dominant discourses around non-status persons, such as racialized and gendered discourses of threat, discourses of "illegality", deservingness, vulnerability, and victimhood perpetuated through media, government, politicians, and institutions shape gatekeepers' service delivery practices.
Keywords: Who deserves healthcare; Investigating healthcare workers perceptions and practices towards non-status persons; healthcare access, health care workers, non-status persons, discourses
Panel 3 - Stories of Caribbean Migration: Deservingness, Eligibility, and Diasporas
"The flagpole that all flags fly against resistance": Black Caribbean Activism in Toronto, 1970s-1990s
Arshad (Ash) Desai
In August 1988, the Black Action Defense Committee (BADC) formed in reaction to the increase in police shootings of Black people in the regions of Toronto and Peel. Though the police shooting of Lester Donaldson was the catalyst for the official creation of BADC, the founding members had been active in combating systemic anti-Black racism and police brutality since the mid-1970s. In late-twentieth-century Toronto, BADC was the leading Black activist organisation in the fight against systemic anti-Black racism. Using BADC as a case study, this paper traces the development of Black activism in Toronto in the 1970s to 1990s, making the case that immigration from the Caribbean and the Caribbean diaspora structured and shaped the resistance to systemic anti-Black racism. The paper draws on interviews with three key members of BADC, collated with newspaper articles from the late twentieth century, to demonstrate the historical significance of BADC. To contextualize the work of BADC, the paper presents a review of the literature on Black Canadian Activism broadly speaking. It then discusses BADC's formation and activism in Toronto from 1978 until 1992. The paper concludes with thoughts on contemporary Black Canadian activism.
Keywords: Caribbean, migration, Black activism, Toronto
Eligibility and Legibility with Clauses: Lessons from Black West Indian Migration to Canada (Black Barbadians, as a Case Study)
David Quintyne

The COVID-19 crisis further exposes flaws found within Canada's policies on migration and immigration. However, such flaws are not unique to this pandemic's era, as black people in the past (and to some extent the present), had to contend with similar restrictive regulations that immobilized their movement to Canada. Of particular interest were eligibility criteria Canadian immigration officials employed to ensure that undesirables, especially Blacks, were not permitted to infiltrate Canada's borders. Though evolutionary changes to Canada's draconian immigration policies in the 1960s allowed Blacks to enter Canada more unrestrictedly, mainstream Canada did not take kindly to having to share its homogenous space with black people. And hence, it made its displeasure known via overt and nuance forms of anti-black resistance. Therefore, within this context of anti-black sentiments, this presentation by exploring the experiences of black Barbadian migrants to Canada, will indicate that though eligible to enter Canada, these Barbadians found out that such eligibility had its own restrictive conditions attached. This presentation will also highlight that mainstream Canada never really cared to understand (legibility) the black people in its midst, because it did not want them in its midst, in the first place. For example, mainstream Canada never paused to find out why black people like these Barbadians came to Canada. Last, this presentation's assessment of these Barbadian migrants' experiences covers the period, 1966-1990, and the data used for it, was primarily obtained via oral interviews.
Keywords: anti-black, black, Barbados, Canada, migrate
The Limits of Deservingness to Address Limits in Law: A TPS Story
Nathalia Justo
Who deserves rights? This paper investigates how notions of deservingness have been a part of the efforts of Haitian temporary protective status (TPS) recipients to advocate for rights in Miami, Florida. Instead of justifying the necessity of more substantial legal provisions because of the circumstances of displacement, such as the 2010 earthquake, TPS recipients have been encouraged by activists to highlight their contributions to the United States. Inspired by Fassin et al's ethnographic study of moral economies and subjectivities1, this paper compares the process of the making (and renewals) of the TPS with the advocacy efforts to propose comprehensive immigration reform in the United States. I argue that we should be wary of grounding political projects of resistance in desert. Notions of deservingness have been ingrained in the legal mechanisms that have operated the exclusion of Haitians and brought legitimacy to legal hierarchies among non-citizens. Deservingness is marked by ongoing negotiations of "merited" and "ascribed" characteristics or grounds where rights claimants are called to perform identities or markers of difference that can be legible to the state. Through this process of making an individual claim on limited grounds, attention is transferred from the broader structural sources of inequality and exclusion in global politics in favor of a narrow and individualized conception of political responsibility. Haitians are left out in the United States as the others of citizenship.
Keywords: deservingness; temporary protected status; political responsibility.
Panel 4 - Gendering Refugee Experiences: Towards Feminist Methodologies
Amplifying the Voices of Adolescent Refugee Girls through Photovoice
Nesa Bandarchian Rashti
Wars are dramatically affecting the lives of people all around the world with devastating physical and psychological effects. In 2019, 70.8 million people had to leave their homes and resettle as a result of war and violent conflicts and among them, 25.9 million became refugees (United Nations High Commissioner for Refugees ((UNHCR), 2019). In the last three years, Canada, as one of the top destinations, has hosted 129,000 refugees, and among them 58,250 are females under the age of 17 (Immigration Refugees and Citizenship Canada (IRCC), 2019). For refugees, resettlement is a life-changing and challenging experience, particularly for adolescent girls since it occurs during their maturation and identity formation. However, to date, few studies have considered adolescent girls' struggles and challenges in their new social context. Given the difficulties in accessing services, and especially the boundaries existing across education, social and health services, this study places adolescent girls at the center of exploration, analysis, and recommendations for policy and practice.
Since the refugee crisis in 2017, the media has played a key role in shaping the public opinion and informing policymakers about refugees. However, in Canada there are few visual images and it is unlikely that any of them are produced by girls and young women. Through the use of photovoice, this study answers what would it look like if we saw the world through the eyes of adolescent refugee girls? The ultimate aim of this project is to amplify the voices of adolescent refugee girls in Québec through the use of Photovoice.
Keywords: Girlhood, Adolescence, Refugee Girls, Arts-based Method, Photovoice
Gendered Performances: Dissecting Gender-based Persecution in Refugee Status Determination
Husayn Jamal
The 1951 Convention Relating to the Status of Refugees sits as the cornerstone of the international refugee regime and is relied heavily upon by UNHCR, national legislation, and decision-makers for refugee claims. For such a foundational pillar of the refugee regime, it is quite surprising to note that sexual orientation and gender identity are not grounds for a valid refugee claim. Rather, sexual orientation and gender identity have been 'read in' to the Refugee Convention through thoughtful and deliberate evolutions in international law by making use of the "membership in a particular social group" criterion.
The reading in of sexual orientation and gender identity were necessary because the Refugee Convention was conceived during a particularly gender deficient time in both international relations and global human rights frameworks but challenges still remain with this approach. Specifically, the ways in which women refugees navigate a complex and overwhelmingly masculine system that subordinates them as "vulnerable victims in need of special protection" deserves to be critically interrogated.
This paper therefore explores the extent to which the exclusion of a gender criterion in the Refugee Convention forces asylum seekers to make gendered performances of their persecution to fit the victim frames expected by states, as well as the implications of these performative expressions of vulnerability. I argue that the centrality of persecution to the definition and therefore the identity of a refugee is a stumbling block and so gendered performances are necessary for the survival of refugees of all genders under the current system.
Keywords: gender, refugees, deservingness, status determination, critical feminist international relations
New Becomings in the Aftermath of Destruction: The Untold Stories of Syrian Women in Zaatari Refugee Camps
Aisha Jitan
This proposed presentation is based on an ethnographic study done in Zaatari Refugee Camp, a Syrian refugee camp based in Mafraq, Jordan, and the publication that emerged from this study which was the subject of my honors thesis project at the University of North Carolina at Chapel Hill. Through centering women's voices and engaging with first-hand accounts of the Syrian refugee crisis, this project explores what life for Syrian refugee women is like in the aftermath of the destruction of the Syrian Civil War. The research question driving this project is: How have health care services from the international aid community changed refugee women's economic mobility, religiosity, and gender dynamics? In answering this question, I use a feminist approach to consider the complex, nuanced, and multi-faceted lived experiences of Syrian women living in Zaatari Refugee Camp.
I plan to present the findings of this project as a live talk in a multi-media, dynamic format—an approach that does justice to what I saw and heard from the women in Zaatari Refugee Camp. When I presented this study at a conference last spring, titled Feminisms Here and Now, I shared quotes and stories from interviews I conducted in order to provide a microlevel, hyperlocal contextualization of the global-scale mass displacement of Syrians in the aftermath of war. In summary, this project seeks to engage with questions of narrative and identity reclamation in the aftermath of violence and destruction in an intended-to-be temporary space that has become a permanent home for Syrian refugees since 2012.
Keywords: Refugee health; women's empowerment; Syria
Panel 5 - Migration Control and Bordering Practices
Borders, Boundaries, and Beyond: Crossing Turkey, Greece, and Bulgaria with an 'Open Wound'
Gizem Nesilhan Iscan
On February 28th, 2020, with President Erdogan`s claim to have "opened the doors," migrants and refugees made their way to the Turkish borderlines with Greece and Bulgaria, only to experience militarized policing, hazardous crossings by sea, and deadly encounters. By employing a critical discourse analysis and using Gloria Anzaldúa`s borderlands theory and lens, this paper argues how Turkish borderlines with Greece and Bulgaria have transformed into a borderland due to the Justice and Development Party`s (JDP) shifting discursive formations against migrants and refugees. The paper analyses presidential and public speeches of the JDP between the years 2011-2020. Because of this discursive shift, Greece and Bulgaria have heightened the militarization of the borderlines both on land and sea, forming a complex security landscape, a topography of cruelty, and a borderland. Lastly, the paper contextualizes how this borderland becomes an "open wound" breaking down families, futures, and bodies as well as constructing individual and collective spaces of trauma, vulnerability, and displacement.
Keywords: Migrant and refugee politics; critical discourse analysis; Turkey; Greece; Bulgaria; borders; borderlands; militarization
Diffusion of Transatlantic Migration Policies: Borders and Exclusion
Kyliah Terry
Borders are often thought of as demarcated lines along sovereign territories, but they transcend geography and are also liminal spaces where an individual's right to relief and livelihood is imperiled, and where the politicized form of life in the notion of citizenship is created and contested. They have become a natural order that regulates the movement of people but in a politicized sense where refugees are "illegal", humanitarian aid workers are the criminals and smugglers the true humanitarians. The portrayal of refugees as victims who need to be rescued or villains who crossed illegally obscures their agency, demonstrated in their own accounts of their journeys, but also reifies the power of the state to 'secure' borders. The United States at its southern border and the European Union in its peripheral member countries, are excluding migrants of color (those from Latin America in the U.S. and those from sub-Saharan Africa for the EU). And while each of these entities condemn the other's policies, they are implementing them at home. In Europe, the criminalization of NGOs, controversial agreements with authoritarian regimes, and ineffective Mediterranean operations mirror family detention, the abolition of domestic violence as grounds for asylum, and Remain in Mexico policy in the United States. Migrant at these thresholds demonstrate that borders become a space where individuals are stripped of their rights and dignity and reveals how Black and Brown migrants are dehumanized and perceived as sites needed to be controlled.
Keywords: Borders, racialized violence, COVID, international cooperation
Displaced Tamils: A Case study on the Legal Construction of National Security, Terrorism, and its Implications for Refugee-seekers
Abarna Selvarajah, Karina Juma and Eliza Meeson
Since gaining independence as a democratic centralised "unitary" state in 1948, the term "nation-state" in Sri Lanka has come to be synonymous with an ethnically exclusive Sinhala state. Demands by the Tamil minority to establish an independent Tamil nation-state emerged following the state's enactment of multiple discriminatory laws and policies intended to criminalize Tamil protest and activism. Tensions led to the outbreak of the Sri Lankan Civil War in 1983, fought between the Sri Lankan state and the Liberation Tigers of Tamil Eelam, which ended in 2009 and left 60,000 - 100,000 people unaccounted for, due to large-scale practices of enforced disappearances. Our research examines the use of law to build a Sinhala-exclusive national identity within post-independence Sri Lanka. We look at how preserving the security of this constructed nation-state was used to justify the criminalization of Tamil contestation, and how it impacted Tamil refuge-seekers on both the national and international level. The Sri Lankan state weaponized the protection of its borders by invoking security-based laws as a means to militarize against the Tamil people and equate their resistance to acts of terrorism. This national security narrative was tacitly supported by the international community, reaffirming Sri Lanka's sovereignty and territorial integrity rather than addressing Tamil displacement and effectively minimizing its severity.
Keywords: Nationalism, Constitutional Law, Displacement, Terrorism, Refuge-seekers
Panel 6 - Practicing Knowledge through Art, Creative Expressions, and Lived Experiences
Iconoclasm as Change: Placemaking through Nyugen Smith's Bundlehouse Series
Nicole Marcel
Through Caribbean-American artist Nyugen Smith's Bundlehouse work the concept of installation/series as a method of placemaking becomes readily apparent. To illuminate Smith's attempt at placemaking, I use iconoclasm as a methodology, not in its traditional destructive definition, but as a way to chart the process of change within an artistic series, as well as to highlight artistic rejection of a past narrative and the possibility of the creation of a new narrative. Drawing upon the work of Black feminist authors, such as Dionne Brand, Tiffany Lethabo King, and Katherine McKittrick, I highlight how Bundlehouse is an attempt to make sense of living in the Black Diaspora, which Brand writes is akin to living "as a fiction— a creation of empires, and also self-creation."1
Through a deep reading of Smith's work, I explore the visual cues—appropriated from the colonial era through the present—that nod to, reject, and create a sense of place. I also discuss how the material shifts in his series denote a new way of attempting to create place. The replication of imagery and themes, and simultaneous shedding of others, throughout the series suggests the artist is working through and "trying on" ideas of place to see what "fits." I argue that this iconoclastic gesture of making and breaking, or changing and adapting, allows Smith to explore aspects of his identity and create place.
1 Brand, Dionne. A Map to the Door of No Return: Notes to Belonging. Toronto: Vintage Canada, 2001, 18.
Keywords: iconoclasm, placemaking, Caribbean, mixed-media, religion
#OctaviaToldUs and It's Time to Start Listening: Grappling with Climate Change and Ecological Ethics in Parable of the Sower
Jaclyn Morgan
Dystopian novels such as Octavia Butler's Parable of the Sower are able to engage in a unique discourse on climate change and ecological sustainability as they offer a prophetic gaze into our collective future. Within Butler's literary construction of our current decade, social inequality emerges at the forefront as the narrative focuses on marginalized groups in America. According to current scientific trends, climate change is predicted to disproportionately affect individuals who are already discriminated against due to their intersectionalities of race, class, and gender. Women who exist within patriarchal societies in particular are at a greater risk as men primarily occupy positions of authority which allow them to determine communal responses to environmental disasters as well as the development of environmental policies. Furthermore, those who live in urbanized areas face an increased exposure to environmental hazards as a result of excessive population density. These sources of susceptibility converge in Parable of the Sower in a poignant depiction of where humanity is heading as Butler warns us of the danger of continuing on our current path of looking to America's colonial past for solutions. While the conditions of the novel facilitate the revival of slavery, they also allow the members of the Earthseed community to challenge our sense of ecological ethics with sustainable solutions that exist outside of the political discourse which continues to be shaped by America's colonial history. Although Parable of the Sower sheds light on the darkest side of humanity, it ultimately presents the possibility of a brighter future which presents public education and inclusive democracy as the keys to combating climate change.
Keywords: climate justice, ecological ethics, marginalization, displacement, amplifying voices
"I Think They Do Not Recognize Our Struggles" COVID-19, the Struggles of Full-time African Student Mothers
Catherine Mutune
"I Think They Do Not Recognize Our Struggles"- COVID-19, the Struggles of Immigrant Full time African Student Mothers in Academia in Canada
I have a story to tell. A story familiar with most African Immigrant student mothers in institutions of higher learning. A story that will resonate with African immigrant mothers who understand the struggles of school. A story of hope amid adversities. A story that transcends borders, language, and race. It is a story of resilience, a story that will give us back authority over telling our life narratives as immigrants. This life story speaks into a minority group that has been invisible and disenfranchised.
Inspired by my challenges as a mother and a full-time student, this conference presentation will examine the support system's implicit contradiction accorded to student mothers during the pandemic. Through storytelling and song, I will create awareness of African Immigrant student mothers' struggles in academia.
COVID-19 pandemic continues to have a significant impact on the academic performance of student parents. Undoubtedly, African student mothers have always struggled to keep up with other students academically on the same platform. How have student mothers coped with balancing schoolwork and family life during the pandemic? What has been done to address the difficult circumstances that student mothers have to deal with during this period?
I hope to open up conversations that will create positive change for immigrant African student mothers. I would also like to challenge school administrations to appreciate diversity in their student population and acknowledge that each group of students is different and require different support systems.
Keywords: African Women, Visibility, Agency, Equity, Intersectionality
...
***SATURDAY, FEBRUARY 27***
Panel 7 - Migration in South America: Responses to Displacement and Settlement
Colombian Migration Management Approach: The Venezuelan Migrants Case
Maira Delgado Laurens & Diana Tovar
A well developed immigration structure and a comprehensive sociocultural and political support system are critical for the successful integration of new immigrants. Colombia has received almost 1.8 million Venezuelan migrants, from which about 1.02 million have an irregular status (Pulzo, 2020). As of December 2019, only 140 out 10,479 applicants have been granted refugee status (Sarmiento, 2020). Furthermore, there has been a slow development of an immigration and refugee system, due in part to Colombia being historically an emigration country as a result of its own internal armed conflict. This legal gap in addition to a top-down xenophobic rhetoric have led to the development of an ambiguous and deficient socio-cultural and political context for Venezuelan immigrants in Colombia. Despite its own migration context, Colombia is adopting a similar immigration management approach to the U.S., adopting policies and a rhetoric that others and criminalizes immigrants.
Based on the application of the Ethics of Care Theory on the field of migration made by Nergis Canefe (2017), this study uses qualitative content analysis of current immigration policies and media coverage; and semi-structured interviews with members of organizations working with Venezuelan migrants. Moreover, this article analyses the Colombian historical, legal, and socio-cultural context of immigration and focuses on three main topics: (1) Colombian historical migration context; (2) Current immigration legal approach; (3) the interaction between the legal and sociocultural context; and (4) Venezuelan migrants and refugees agency.
Keywords: Colombia, Venezuelan Flow, Immigration management, International Refugee Protections
Receiving "our Venezuelan Brothers": Understanding Responses to Displaced Venezuelans in Colombia and Brazil
Luiz F. Leomil
During 'mass refugee influxes', a host government's policy making process is influenced by a range of systemic determinants, at both domestic and international levels. Beyond making stricto sensu humanitarian considerations, host governments tend to consider the possibility of receiving international assistance to their efforts, assess relations with countries of origin, weight their citizens' perceptions on migrants, inter alia. Since 2013, Venezuela has been enduring one of the worst socioeconomic and political crises in its region. Instability has arisen due to violent protests in opposition to Chavism, political movement in power for almost two decades, and shortages, caused by the country's economic decline. As a result, more than 5 million Venezuelans have left the country since 2015 and this number is expected to rise in the following years. Applying process tracing as a methodology, this paper attempts to detail how Colombia and Brazil are responding to the arrival of Venezuelans and reconstruct the process that led to their corresponding policies. Recently, whilst criticizing President Maduro's administration, leaders in both countries have been stressing the urgency of assisting this displaced population, many times referred to as their "Venezuelan brothers". However, despite the proximity of their political narratives, the countries differ in terms of their legal and practical responses to this population, which may be related to their domestic conjunctures and international objectives. While both countries benefit from significant international assistance to support their responses, policies on entry, stay, and livelihood in Brazil appear to be less restrictive than those in Colombia.
Keywords: Displaced Venezuelans; Refugees; Colombia; Brazil
The Challenges for Setting Long-term Goals Among Syrian Refugees in Brazil
Fabio Pucci
In 2013, Brazil was one of the few countries that accepted the legal entry of Syrian newcomers. Until 2017, around 2,900 Syrians came to Brazil with a humanitarian visa. Once they claimed refugee status in Brazil, they received a work permit and were able to open a bank account and access the education and healthcare system. However, the government did not provide them with language classes or technical/training courses. Consequently, these services were provided by NGOs and faith-based organizations. This paper addresses the centrality of work for Syrian newcomers in Brazil. Thus, I analyze the challenges they face to find a job or set up a business. Qualitative methods are adopted, consisting of interviews with Syrian newcomers, resettlement professionals and the Syrian-Lebanese community members. The analysis is based on an extensive literature review: the history of the Syrian-Lebanese community in Brazil, "transnationalism", "resettlement", and "ethnic entrepreneurship". The results show that learning Portuguese, recognizing their diplomas, finding a job and setting up a business are the biggest challenges they face. Few Syrians are working in jobs related to their former jobs in Syria. Moreover, the majority of them are self-employed, which frequently equals precarious work. On the one hand, the results show that Syrians are willing to work hard in order to make their living, because they do not like to live on charity. On the other hand, few Syrians are thriving in the job market. As a result, most of our interviewees are uncertain about their future in Brazil. In summary, I suggest that finding a job is very important for their dignity and to make future plans in Brazil.
Keywords: Syrian refugees. Brazil. Employment. Entrepreneurship. Durable Solutions
Panel 8 - Refugee Self-Representation and Agency
Older Syrian Refugees' Experiences of Language Barriers in Post-migration and (Re)settlement Context in Canada
Souhail Boutmira
This research explores older Syrian (from the Government-Assisted Refugee program) experiences of language barriers in Canada's post-migration and resettlement context. Guided by the ecosystemic model (Guruge & Khanlou, 2004), the qualitative descriptive method (Sandelowski, 2000) was used to describe the experiences of six older adults (three women and three men, 55-year-old and over) living in the Greater Toronto-Hamilton Area.
Results show that the lack of English proficiency affects refugees' resettlement and, in particular, older adults at risk of abuse. Language barriers influence older adult refugees because it limits their ability to navigate the Canadian systems, exacerbate their dependency on adult children, increase social isolation, and decrease employment and income opportunities.
Participants' commitment to learning English comes from their conviction that fluency has an essential role in shaping Canada's experiences. Conclusions can help policymakers identify specific interventions to address language barriers within older Syrian Refugees.
Keywords: Language Barriers; Older adults; Syrian Refugees; GAR; Resiliency
Palestinian Refugee Youth in Jordan: Negotiating Poverty Beyond their Legal Statuses
Lara Farah
A significant body of research focuses on understanding 'refugee agency' to challenge the global refugee regime's portrayal of refugees as persons with a compromised capacity to act. However, few studies orientate their focus beyond the legal frameworks institutionalized by the global regime and host states. Responding to this gap, this paper examines how the legal statuses of two groups of Palestinian refugee youth living in Jordan —de jure stateless (Gazans) and naturalized Palestinian Jordanians— inform their negotiation of poverty-related constraints to enhance their livelihoods in protracted displacement. Based on fieldwork conducted in Jordan, three prominent findings are drawn from a comparative approach that juxtaposes forms of agency exercised by these two groups. First, both groups exercise similar forms of agency to negotiate poverty despite their different legal statuses. Second, forms of agency are essentially intertwined with subjective meanings they give to their lives. Lastly, stateless Gazans negotiate constraints through years of accumulated de facto integration and enhancing their human and social capital. The paper concludes that both groups of Palestinians exercise similar forms of agency to, first, capture ontological security within a state of poverty through generating order and continuity in their lives. Second, to challenge accumulative disadvantage ⎯caused by their Palestinian 'non-local' origin and poverty⎯ through meanings of aspirations and hope by acquiring more education for an example. Hence, it is apparent that 'refugee agency' needs to be reconceptualized to reflect its evolving and interchangeable nature, embedded as it is, in the interplay between subjectively produced meanings beyond legal status.
Keywords: Palestinians, legal status, agency, poverty, livelihoods
Agency through Self-representation of Asylum Seekers and Refugees
Allan Njanji
The implications of mainstream media's reportage about and involving refugees demand that we should interrogate the power struggle between agency, voice and authorship in these works. The questions of whose voice, who is being represented, and for what purpose, have become particularly apparent in discussions of mainstream media's narratives especially during this COVID-19 pandemic, with increased awareness of the importance of refugees' self-representation emerging as a particular subject of concern. With the highlighting of "refugee crises" all over western media within the last decade, this paper's critical analysis emerges via investigation of media articles and documentary films. Through these analyses, the paper compares and contrasts the different forms of authorship, examining the insights gleaned by each, and how they contribute to the shifting balance of power through refugee self-representation. Lilie Chouliaraki (2017), for instance, informs us about Western journalism as a site of regulation for moral sensibilities while suggesting that migrant self-representation may facilitate recognition, remediation, performance and celebration of migrants themselves in a way that counteracts this moral regulation. The paper will also explore the various representational positions of refugees, and will ultimately conclude that they must possess agency within the shaping of the discourse itself in order for it to constitute a meaningful representation. Ultimately, I will consider how these issues might inform my own media production practices as someone who occupies the simultaneous positions of refugee and an auteur.
Keywords: Refugees; Agency; Voice; Authorship; Self-representation
Panel 9 - Migrant & Refugee Belonging and Sense of Place
"Which Way Home"? A Thematic Analysis Approach to Understanding Belonging of Forced Migrant Youth in Malaysia.
Rashin Lamouchi
This paper is part of the Youth Migration Project (YMP), a research-in-progress that explores how young forced migrants continuously construct their sense of belonging and future aspirations while perched on the edge of mainstream society – without access to normative entitlements or a voice in decision-making about their future. This study brings into view the developmental needs and aspirations of forced migrant youth who are currently residing in Kuala Lumpur, Malaysia. The YMP argues that monolithic representations of young migrants as passive victims of their circumstances overlooks the dynamic ways in which some displaced youth carve out meaning for themselves in the midst of being 'on the move.' Through purposive and snowball recruitment methods this participatory research project gathers the migration and identity narratives of approximately forty forced migrant youth aged 11 to17 years who mostly originated in conflict areas of Asia and Africa, primarily in Myanmar, Afghanistan, Syria, Pakistan, Iran and Somalia. The research question we attempt to answer is how the process of forced migration informs migrant youths' sense of belonging. Through a mixed method approach including arts-based story-boards youth will share their unique migration narratives, the challenges they face while living in Malaysia, and their expectations and aspirations for their future. There are two research goals a) to understand young migrants' self-identified needs, goals and solutions to their displacement, and b) to understand what it is like to grow up 'on the move' with a shattered sense of home and belonging to a nation-state.
Keywords: Force Migrant Youth, Home, Belonging, Future aspirations
Sense of Place in Forced Migration
Basem Mahmud
As soon as a forcibly displaced person leaves his/her usual place of residence, the movement from one place to another begins. Most migration studies focus on either the relationship with the home country or host country, largely neglecting relationships which arise during the trip, with the places in route. This includes both social relations and the relationship with the "place" in all of its physical, cultural, and social dimensions. What does place mean for the refugee, and how does he/she define his/her relationship with it? This is the question which this paper seeks to answer, relying on field data collected through in-depth and semi-structured interviews with 33 refugees and Syrian asylum seekers in Berlin during extensive research on emotion and belonging in forced migration. The data was analyzed inductively according to grounded theory procedures, and the study found that "hope to start a new life in the place" is the central concept that explains the bulk of the forced-migration experience. This hope is based on four elements which can be classified into two categories: instrumental (legal status and material satisfaction) and affective (empathic emotions and dignity - recognition). Since 'non-place' provides the migrant with none of these elements, I describe this relationship as 'runaway'. Place provides the forcibly displaced with at least one of the elements above. Accordingly, I define the three types of relationships with place as; rational-conditional, temporary, and potential belonging.
Keywords: belonging, emotions, non-place, hope, feeling at home
"Are you also interviewing migrants?" (Re)Framing 'Refugee Voices' in Hegemonic Structures of Whiteness
Kahina Meziant
For forced migrants, agency is a matter understood as often contingent on the right to belong through citizenship (although it is not exclusive to a formal membership). In the context of austerity in the United Kingdom, where violent asylum policies strictly limit or exclude those seeking refuge from Politics and social welfare services, the provision of support falls onto local governments and the charity sector who's resources are scarce (Clayton et al., 2016) and modes of governance tend to follow "conventional middle-class white norms" (Nayak, 2012: 461). This paper's aims is two-fold, first, I address the potential of shifting the focus of research on the workings of the charity sector that regulate forced migrants' voices in an urban context, in an effort to challenge the frames that racialize, scrutinise and/or stage their hardship. Second, I explore the potential of sonic practices and the idea of 'attuning' (Ellul-Knight, 2019) to think beyond in/exclusion framings of belonging in the charity sector and in society. Building on ongoing work at the intersection of migration, sound, post- and decolonial theory, in this paper, I ask: to what extent can (state-sanctioned) white structures be the subject of scrutiny in the context of forced migration? The study is based on 17 months of ethnographic and participatory research conducted with and among a charity hosting music sessions for refugees and asylum seekers in the North of England.
Keywords: Migration, attuning, acts of citizenship, decoloniality, structures of whiteness
Immigrant Social Capital: The Effects of Co-national Networks on US Refugee Integration
Alice Cho Timken
This research is formatted as a conventional academic paper and relates to themes of placement/displacement and emerging sites of political action and contestation and resistance to regulatory violence. This research is the basis of my master's thesis and is near completion.
Might co-nationals, meaning individuals from the same country, support the immigrant integration process? Refugees may be asking the same question and are seen to relocate to areas with more people who share their national background. In the US, 17% of resettled refugees opted for in-country secondary migration – that is, leaving their initial resettlement location for a different state, forgoing government assistance in the process. This secondary migration correlates with two factors: a destination's relatively low unemployment rate and its existing co-national network. These pull factors are also shown to have a consistent positive effect on economic integration, suggesting that the instinct to flock to co-national communities may be a viable endogenous solution for refugee self-sufficiency. However, it is less clear how these factors affect non-economic types of integration, which are crucial components of substantive belonging. Without evidence of broad societal benefits and fearing the creation of ethnic enclaves, US administrative institutions justify official policy that discourages secondary migration despite its potential benefits and the agency of refugees themselves. This analysis examines the relationship between a refugee resettlement location's existing co-national population and two additional types of refugee integration – linguistic and navigational – and interprets the results through social capital theory. A quasi-natural experiment using observational survey data from the US Office of Refugee Resettlement, this will be the first large-N quantitative study to emphasize refugee non-economic refugee integration and co-national networks to my knowledge.
1- Nadwa Mossaad et al. "In Search of Opportunity and Community: Internal Migration of Refugees in the United States." Science Advances 6, no. 32 (2020).
2 - Lori A Beaman. "Social Networks and the Dynamics of Labour Market Outcomes: Evidence from Refugees Resettled in the U.S." The Review of Economic Studies (2012). Anna Piil Damm. "Ethnic Enclaves and Immigrant Labor Market Outcomes: Quasi‐Experimental Evidence." Journal of Labor Economics (2009). PA Edin et al. "Ethnic Enclaves and the Economic Success of Immigrants--Evidence from a Natural Experiment." The Quarterly Journal of Economics 118 2003. Felix Stips and Kis-Katos, Krisztina. "The Impact of Co-National Networks on Asylum Seekers' Employment: Quasi-Experimental Evidence from Germany." PLOS ONE 15, no. 8 (2020).
Keywords: co-national networks, refugee integration, quantitative study
Panel 10 - Forming Solidarities: Black, Indigenous and Refugee Movements
The Domestic Translation of Transnational Social Movements: New Opportunities for Reflection and Change
Kyle Fritz
Social movements have always been an important expression of discontent within civil society. While these movements – and at times revolutions – have been primarily domestic in scale, recent Black Lives Matter (BLM) protests have highlighted the shift from national, to transnational levels, as social movements diffuse through increasingly porous borders. Admittedly, this is not a new phenomenon; movements protesting racial injustice have been expanding the scope of civil society to an international realm for the last 60 years, such as the global movement against apartheid in South Africa. Yet, the BLM movement presented a new phenomenon that necessitates discussion.
While we historically have seen social movements either contained in their domestic borders, or expanding past those borders but still focused on a specific set of issues in a specific state, the BLM movement revealed a contemporary shift whereby American issues of police brutality began to be interpolated by different countries. Protestors in Belgium have stood in solidarity with American efforts, but have also reflected on their own colonial histories. Likewise, protestors in France have mobilized against police brutality, while conflating their activities with domestic anger about the issue within their own country, such as the death of Adama Traoré. Accordingly, the domestic translation of transnational civil society activism offers scalable opportunities for racial justice at multiple levels – local and national – of political analysis. My presentation will review this shift, and discuss its impact on transnational political participation for current and future movements.
Keywords: Globalization, Translation, Transnationalism, Social Movements
Redefining Democratic Participation: Emotion in the Black Lives Matter Movement
Erica Hartman
The Black Lives Matter (BLM) network and movement, now well-known for their characteristic indignation and rage, exemplify a shift in the organization of social movements to encompass a more affective, or emotional, component. BLM's inclusion of emotion is often critiqued as disregard for traditional activism conducted through the rational politics of respect. Such critiques claim that a prudent movement utilizing shrewd reason will inevitably deliver universal social justice. However, I argue that the inclusion of emotion within the BLM movement and its unique organization allows Black individuals to restructure the Enlightenment-informed conceptualizations of rationality and reason by reclaiming the terms upon which a liberal democratic public sphere is built. Using discourse analysis of primary accounts of emotion experienced by BLM participants as evidence, I suggest that the public display of "inappropriate" emotion is a source of power for the movement, allowing BLM to create alternate publics that redefine democratic participation. By considering the inclusion of emotion to be rational and democratic, BLM defies the white ideological stance that rational progress must be emotionless. Instead, it demonstrates that it is possible to rethink the public sphere in order to simultaneously combat the racialized demands of rationalism without obeying the politics of respect, and to make progress along the front of racial justice.
Keywords: Black Lives Matter, emotion, public sphere
Factoring in Systemic Discrimination in the Law of Punishment: An Effort to Reach Equality
Lubaba Samin
In Canada, racialised individuals, most prominently members of the Indigenous and Black population, are disproportionately represented in penal confinement. The prison population is made up of individuals who can be defined and distinguished by their common experiences of systemic inequality. Though Section 718 of the Criminal Code as well as the Supreme Court decision in R v Gladue make clear that Indigenous offenders need to be sentenced in a manner which emphasises restorative justice rather than deterrence, denunciation and separation, there is still no indication that these principles must also be extended in the sentencing of Black individuals as a matter of principle. Cases like R v Morris, have attempted to extend the principles enshrined in Gladue beyond the Indigenous context. However, since Section 718 places particular attention to Indigenous people, Courts have only optionally and arbitrarily factored in systemic discrimination in the sentencing of other racialised individuals, including Black individuals. I argue that incarceration is not only a product of systemic discrimination, but also a producer of systemic discrimination, causing the cycle of inequality to continue. Thus in order to reach proportionate sentences consistent with the goals of sentencing, the circumstances of a case, which for Indigenous and Black offenders are characterised by enduring racism, must be factored in the law of punishment.
Keywords: Gladue principles, goals of sentencing, systemic discrimination, restorative justice
Digital Diasporas: Social Media and the Rise of Gender – Based Movements in the Sri Lankan – Tamil Diaspora
Archana Sivakumaran
In September 2019, the Sri Lankan – Tamil (SLT) community in Toronto was shaken by the very violent and public murder of Tharshika Jeganathan, a 27 – year old retail clerk, by her ex-husband. Her death brought to the forefront of the community, a highly taboo and shunned topic –GBV. In the last few years over six women have been tragically killed by their partners within the SLT diaspora in Canada. In Canada, the issue of gender-based violence (GBV) has never been more pronounced than now with a woman dying of GBV every six days. Communities who are at the intersections of other forms of oppression and marginality such as racism, sexism and poverty are particularly at risk. Since the COVID-19 outbreak in March 2020, social organizations have seen an alarming rise in GBV faced by women. It is within this context that many individuals on social media began to discuss the need to address this issue of gender-based violence, as well as other broader issues of toxic masculinity and misogyny within the SLT diaspora. In response to the death of Tharshika Jeganathan, the @DearTamilMen movement was created via social media. In recent years, the advancement of communication technologies has allowed the SLT diaspora to navigate barriers faced within the community to mobilize via social media creating various digital movements. However, little is known about these social media-based groups as they are still in their initial stages. Through a literature review outlining the rise of social movements via social media, we analyze the short-lived twitter and Instagram movement @DearTamilMen. I argue that social media allowed for this movement to emerge and for transformative dialogue to develop in spaces where it was inconceivable.
*This Panel 1 presentation will be in Spanish, with English interpretation available
***FRIDAY, FEBRUARY 26***
PANEL 1 - Atlantic Slavery: History, Memory and Creative Scholarship
African Arabic and Ajami Manuscripts from 1835 Brazil
Bruno M. Véras
PhD Candidate in History, York University. Co-director SHADD_hub Projects
Mariam Elzeiny
Undergraduate Student, Double Major in Politics and Cognitive Science
From the Archive to the Stage: Cultural Production of Biographical Testimonies from the African Diaspora
Fernanda Sierra Suárez
Cultural Producer and Marketing & Communications Assistant, Culture Days.
Caetano Mauricio Machado: a Trader from 18th Century Bahia and the Slavery Memory
Fábio Cascadura
Master Student in History, York University. Cultural producer and musician.
Fragments of Memory: Graphic Art and Memory of Slavery*
Pablo Parra
Specialist in Graphic Arts, Universidade Estadual de Campinas; Artist PunkArtMacumba.
Panel 2 - Gatekeeping and Institutional Representations of 'Otherness'
Understanding Resistance to Immigration Control: The Case of Immigration Detention in Laval, Quebec, Canada
Maxine Both
Maxine Both is a Guy Drummond Fellow and M.A. Candidate in Political Science & International Development Studies at McGill University. Receiving the Guy Drummond Fellowship 2018-2020, she spent a year at the Paris School of International Affairs in Paris, France in the Human Rights and Humanitarianism Program. Here, she worked with a team of lawyers on a formal submission to the International Criminal Court in June 2019 documenting rights violations of EU policy towards migrants in the Mediterranean. Specifically interested in the intersection of social movement theory and migration, she is currently dedicating her thesis project to collaborating with local migrant solidarity groups to better understand strategies and perceptions of resistance to the Laval Immigration Detention Centre in Quebec.
The Temporal Tensions of Asylum Lawyering
Catherine Crooke
Catherine L Crooke is a sociology PhD student at UCLA. Her interests include
the sociology of refugee law and the construction of refugeehood as a legal status, a political
concept, and a social category. Her current ethnographic research focuses on asylum lawyering
and its adaptations to exclusionary policies of migration control, with an emphasis on the spatial
and temporal dimensions of restrictive immigration policy. Before pursuing her PhD, Catherine
worked in refugee advocacy. She holds a JD from Yale Law School and an MSc in Refugee &
Forced Migration Studies from the University of Oxford.
Agency as a Negative Space: Between UNHCR Agency Mainstreaming and Refugees' Refusal
Salma El Refaei
Salma Essam El Refaei is a PhD student in the political science department at Carleton university where she specializes in Gender and Diversity and International Relations (IR). El Refaei has an MA in political science from the University of British Columbia (UBC) and a BA in political science and history from the American University in Cairo (AUC). El Refaei works on care ethics, critical feminist research methods, pedagogy, and research ethics for refugee research in IR. Specifically, she is interested in the state of the discipline on refugees and in studying the ethics turn in IR, as a field. Her other research interests include political life, gender and transitional justice, memory, agency and social reconstruction. Theoretically, her work is grounded within postcolonial (Fanon and Said), post-structural and feminist traditions/theories. In terms of interdisciplinary work, El Refaei has an interest in oral histories, studying historiographies and the production of historical narratives.
Who Deserves Healthcare; Investigating Healthcare Workers' Perceptions and Practices Towards Non-status Persons
Sarah Marshall
My name is Sarah Marshall and I am in year 4 of my PhD in Sociology at York University. My research interests are in the areas of migration, precarity, and health.
Panel 3 - Stories of Caribbean Migration: Deservingness, Eligibility, and Diasporas
"The flagpole that all flags fly against resistance": Black Caribbean Activism in Toronto, 1970s-1990s
Arshad (Ash) Desai
Ash is an MA student in History at York University and a Research Associate with Robarts Centre for Canadian Studies. He also holds a B.A. in History and the Black Canadian Studies Certificate from York. His research focuses on Black Canada and Southern Africa in the late-twentieth-century with emphasis on oral history. His research seeks to uncover the role of Black Canadian activism in Southern African liberation movements from 1970 to 1993. The role of Black Canadian organizations in the transnational struggle against colonialism is important for its influence on Black activism's eventual pivot towards combating systemic anti-Black racism in Canada.
Eligibility and Legibility with Clauses: Lessons from Black West Indian Migration to Canada (Black Barbadians, as a Case Study)
David Quintyne
I am a Barbadian PhD student in history at Queen's University, here in Canada. My dissertation explores Barbados-Canada relations for the period, 1966-1990, and partly focuses on black Barbadian migration to Canada for the same period. My research interests include: race, ethnicity, migration, immigration, Afro-Caribbean Diaspora, and transnational studies. Last, I earned my graduate degree in Barbados, and my undergraduate in the United States.
The Limits of Deservingness to Address Limits in Law: A TPS Story
Nathalia Justo
PhD Candidate in Political Science at Northwestern University. My
dissertation explores how deservingness relates to the shortcomings of legal categories in the
margins of citizenship and delimits possibilities for political responsibility in global politics.
Individual presentation.
Panel 4 - Gendering Refugee Experiences: Towards Feminist Methodologies
Amplifying the Voices of Adolescent Refugee Girls through Photovoice
Nesa Bandarchian Rashti
Nesa Bandarchian Rashti is a PhD Candidate, under the supervision of Dr. Claudia Mitchell, in
the Department of Integrated Studies in Education (DISE) at McGill University. She is also a
Research Assistant in the Institute for Human Development and Well-being, where she started to
work with different populations of refugees. Her research interests lie in the area of girlhood
studies and Participatory Visual Methodologies. She is particularly interested in working with
adolescent refugee girls and investigating their challenges after resettlement in Quebec.
Gendered Performances: Dissecting Gender-based Persecution in Refugee Status Determination
Husayn Jamal
Husayn is a first year law student at the University of Ottawa, Faculty of Law with a concurrent Master of Arts in International Affairs at the Norman Patterson School of International Affairs at Carleton University. Previous to this, Husayn completed his Bachelor of Arts in Political Science and International Development Studies at McGill University with a concentration on refugee rights and forced human migration.
Husayn's research focuses on the gendered dynamics of refugee migration, as well as forms of historic and contemporary forms of forced Indigenous displacement. His work adopts a critical feminist and post-colonial framework of analysis and seeks to examine state motivations and interests when interacting with refugees and other forcibly displaced persons.
Husayn currently works with Capital Rainbow Refuge in Ottawa to help sponsor LGBTQ refugees under Canada's Rainbow Refugee Program, including preparation of sponsorship applications, country-of-origin and country-of-asylum research, and conducting interviews with asylum-seekers.
New Becomings in the Aftermath of Destruction: The Untold Stories of Syrian Women in Zaatari Refugee Camps
Aisha Jitan
Aisha Jitan is a graduate student at Georgetown University studying Arab Studies at the Walsh School of Foreign Service. Her research is focused on the intersection of displacement studies, gender studies, and healthcare provision for displaced and under-resourced communities. Aisha also works at the US Campaign for Palestinian Rights as a Communications Associate, where she develops political education curriculums centered on themes of collective liberation across borders. She plans to use her passion for social justice professionally and academically to become a medical practitioner who provides direct healthcare to communities in need in the Middle East.
Panel 5 - Migration Control and Bordering Practices
Borders, Boundaries, and Beyond: Crossing Turkey, Greece, and Bulgaria with an 'Open Wound'
Gizem Nesilhan Iscan
Gizem Iscan (she/her/hers) is a second year Ph.D. student in the American Culture Studies program at Bowling Green State University where she studies, researches, and teaches. Being both an American and Turkish citizen, she grew up in two separate and distinctly different environments: Brooklyn, New York and Istanbul, Turkey which has affected her perspective, experiences, and research interests. Gizem graduated from Istanbul University majoring in American Culture and Literature (B.A.), and spent a few years in Istanbul as an English teacher and bilingual translator. Afterwards, she worked as an adjunct instructor at Brooklyn College, CUNY where she gained an M.A degree in English. At the moment, Gizem is a Graduate Teaching Instructor giving introductory courses in Women`s, Gender, and Sexuality Studies.
Diffusion of Transatlantic Migration Policies: Borders and Exclusion
Kyliah Terry
Kyilah Terry is a Chicago, IL native and UCLA graduate. Currently, she is a second-year M.A. candidate in the German and European Studies program at Georgetown University with a concentration in migration diplomacy and asylum policy. She co-chairs the BMW Center's Transatlantic Policy Symposium (TAPS), is the co-president of European Horizons Georgetown, and is the Vice President of Georgetown's Black Graduate Student Association (BGSA). Kyilah worked as an intern in the U.S. State Department, as well as a graduate research assistant for the Institute for the Study of International Migration (ISIM), the Mortara Center for International Studies and Migration Policy Institute (MPI). Now, she is a Teaching Assistant in Georgetown's Government Department and interns at the Council on Foreign Relations (CFR) in the International Institutions and Global Governance office.
Displaced Tamils: A Case study on the Legal Construction of National Security, Terrorism, and its Implications for Refugee-seekers
Abarna Selvarajah, Karina Juma and Eliza Meeson
Abarna Selvarajah is a Canadian advocacy officer with the non-profit organization People for Equality
And Relief Lanka. She is a MA student in the Social Justice Education program at the Ontario Institute for Social Education, University of Toronto and her research focuses on the intersections of gender and displacement.
Karina Juma is a Juris Doctor & Master of Arts student at the University of Ottawa Faculty of Law and the Norman Paterson School of International Affairs at Carleton University. She holds a Joint Honours Bachelor of Social Sciences in History and in Political Science from the University of Ottawa.
Eliza Meeson holds a Honours Bachelor of Arts in History with a minor in Linguistics from the University of Ottawa. Her research focuses on the modern history of human migration and cross-cultural translation.
Panel 6 - Practicing Knowledge through Art, Creative Expressions, and Lived Experiences
Iconoclasm as Change: Placemaking through Nyugen Smith's Bundlehouse Series
Nicole Marcel
Nicole Emser Marcel is a first-year PhD student in art history at the Tyler School of Art and Architecture at Temple University. She holds a MA in art history from American University and a BA in history from Xavier University. Her research areas are Modern and Contemporary art, with particular interest in alternative methodologies and artists reframing religious iconography in their work.
#OctaviaToldUs and It's Time to Start Listening: Grappling with Climate Change and Ecological Ethics in Parable of the Sower
Jaclyn Morgan
Jaclyn Morgan is an M.A. Student in the Department of English and Writing Studies at the University of Western Ontario. Her areas of interest are situated in Women's Studies, Cultural Studies, Postcolonial Studies, and Mad Studies. She completed her B.A. Honours in English from Memorial University of Newfoundland in 2019 and was selected as a recipient of a SSHRC Canada Graduate Scholarship in 2020.
"I Think They Do Not Recognize Our Struggles" COVID-19, the Struggles of Full-time African Student Mothers
Catherine Mutune
I graduated in 2019 with an IBA in Humanities and immediately enrolled for my Masters Degree in the Interdisciplinary Program at York University. My SSHRC funded thesis research focuses on the challenges women from East Africa encounter in Canada's labor market. My autoethnographic study will also incorporate life stories from other women from East Africa.
My academic interests are community development and explicitly supporting and empowering African immigrant women through positive change. My motivation stems from my struggles as a recent immigrant. I am the founder of "Women in Investment," a business organization that has brought together eleven women from East Africa with the primary focus on investing in real estate in Toronto. I am also an assistant convener with the African Women Advocacy Group newly founded by the Director of the Interdisciplinary Program that aims to bridge the gap for African Women Students at York by creating a community and a network of support, empowerment, and connections through African alumni students.
...
***SATURDAY, FEBRUARY 27***
Panel 7 - Migration in South America: Responses to Displacement and Settlement
Colombian Migration Management Approach: The Venezuelan Migrants Case
Maira Delgado Laurens
Maira Delgado Laurens is a sociologist from the University of California, Davis. She is pursuing a Master's degree in Migration Studies at the University of San Francisco (USF) in the U.S. Maira has done presentations on U.S. immigration related issues for a Latino radio station in San Francisco and led the coordination of a thematic hearing request before the Inter-American Commission on Human Rights in collaboration with the USF Immigration and Deportation Defense Clinic and 40 other organizations. Maira's research interests include migrants' human rights, immigrants' access to post-secondary educational institutions in the U.S., and power structures in migration processes.
Diana Tovar
Diana Tovar has a bachelor's degree in Government and International Relations from Universidad Santo Tomás, Colombia. She is doing her second year in the Migration Studies Master's program at the University of San Francisco (USF) in the U.S. Diana is part of the Human Rights Observatory Arrupe at USF. She was a guest speaker in the "Shaping Peace Together" event of the Rwandan Community of Northern California in October of 2020. Diana is interested in research topics on South-South migration, Venezuelan migration, International Refugee Protection, Human Rights, and the Colombian post-conflict process.
Receiving "our Venezuelan Brothers": Understanding Responses to Displaced Venezuelans in Colombia and Brazil
Luiz F. Leomil
M.A. candidate, Political Science (Carleton University). Researcher at Núcleo Novas Fronteiras (LaSalle Rio de Janeiro). Researcher at the Global Mobility of Talent Research Group (Carleton University). Research Assistant at the Lancet-SIGHT Commission on Peace, Justice, and Gender Equality for Healthy Societies. Research Assistant at GênLab - Gênero-Laboratorio (Carleton University).
The Challenges for Setting Long-term Goals Among Syrian Refugees in Brazil
Fabio Pucci
Fabio Pucci is a fourth-year Ph.D. Student in the Department of Sociology at the Federal University of São Carlos (UFSCar), Brazil. From March 2019 to March 2020, he was a Visiting Scholar at the Centre for Refugee Studies (CRS) of York University, in Toronto, Canada
Panel 8 - Refugee Self-Representation and Agency
Older Syrian Refugees' Experiences of Language Barriers in Post-migration and (Re)settlement Context in Canada
Souhail Boutmira
Recipient of the CERC doctoral scholarship. I am a Ph.D. student in the Policy Studies program at Ryerson University. My research interest focuses on migrants' wellbeing and policies. I particularly analyze the politics behind welfare states' responses to recent migration flows to address social justice issues emerging out of globalization processes. My most recent contributions include research on older adults' experiences with language barriers and risk factors contributing to elder abuse in the context of migration and (re)settlement in Canada. My professional expertise in settlement strategies strengthens my ability to associate theories and practices with engaging with current challenges of policy makings.
Palestinian Refugee Youth in Jordan: Negotiating Poverty Beyond their Legal Statuses
Lara Farah
Lara Farah's research interests are oriented toward the experiences of refugees and
displaced persons in protracted exile. Her research focuses on stateless refugees and their day-today and long-term survival and coping strategies. Lara is particularly interested in understanding
how stateless refugees subjectively negotiate each unique site of displacement and the power
dynamics informed by its geopolitical and historical settings. Stemming from her experience and
the life she has lived in the Middle East, she is constantly inspired by how refugees create their
own durable solutions despite the limitations of their legal status which excludes them from basic
rights. Moreover, her pursuits are aligned with her interest in understanding the multidisciplinary
interplay between displacement studies and other fields of inquiry in sociology, political science,
economics and so forth. As a PhD student in Sociology at York University, Lara aims to expand
this focus by positioning a denationalized understanding of citizenship within a wider theoretical
premise of 'human agency' to analyse protracted refugee situations.
Agency through Self-representation of Asylum Seekers and Refugees
Allan Njanji
I am a refugee who has experienced the denigrating effects of mainstream media's rhetoric on asylum seekers and refugees. To this end, I have embarked on this research project to try to reframe what it means to be a refugee; to provide an alternative voice; and hopefully to educate and raise awareness on issues that affect refugees. I volunteer for a number of charities in East Midlands which support asylum seekers and refugees integrate into society. Through conversations with service users of these charities, it has become apparent that my negative experiences are not exclusive, but a common occurrence. Through a collection of narratives on audio and video, and disseminating the media outputs within local communities and online platforms, I believe that this will go some way in serving to inform and provide a counter-narrative.
Panel 9 - Migrant & Refugee Belonging and Sense of Place
"Which Way Home"? A Thematic Analysis Approach to Understanding Belonging of Forced Migrant Youth in Malaysia.
Rashin Lamouchi
Rashin Lamouchi is a graduate student in the Child and youth care program at the school of Human and Social Development, University of Victoria, BC, Canada. Lamouchi started her work with children as an early childhood educator and became involved in researching issues that impact children and youth experiences during her second BA in Early Childhood Leadership program. Her current research looks at the sense of home and belonging of forced migrant youth who are in transition and temporarily reside in in Kuala Lumpur, Malaysia. Lamouchi's research interest includes refugees' mental health, sense of belonging, and home-making while in limbo.
Sense of Place in Forced Migration
Basem Mahmud
Holds a Ph.D. in sociology from Free University Berlin. His dissertation was entitled 'A Grounded Theory Approach to Understanding Emotions and Belonging in Forced Migration'. Currently, he is a Marie Sklodowska Curie Fellow at the University of Granada, and visiting researcher at the Migration Research Center (MiReKoc) at Koç University in Istanbul where he is conducting research about refugees in the global economy.
"Are you also interviewing migrants?" (Re)Framing 'Refugee Voices' in Hegemonic Structures of Whiteness
Kahina Meziant
Born in Bejaia (Algeria), I grew up in Brussels (Belgium) before starting a career as a journalist in Paris (France). I moved to the UK three years ago and started a PhD in the Department of Geography and Environmental Science at Northumbria University. My research is situated at the crossroads between alternative spaces of citizenships, activisms, sound and social justice. Inspired by post and decolonial theory, I have a particular interest in using creative and participatory approaches, as a way to navigate complex, multiple identities in the context of forced migration. Currently, I apply this in the context of my work with forced migrants in the North of England and through various channels of expression such as music making, dancing and writing.
Immigrant Social Capital: The Effects of Co-national Networks on US Refugee Integration
Alice Cho Timken
I am a comparative politics master's student at New York University, focusing on identity, migration, and integration. My work has been accepted to the NY State Political Science Association Conference and published in NYU's Journal of Political Inquiry. Before graduate school, I worked in corporate communications and then in refugee rights advocacy with Asylum Access, an Oakland, CA-based global refugee rights organization. I am a queer non-binary mixed-race Asian American from Berkeley, CA. (she/they)
Panel 10 - Forming Solidarities: Black, Indigenous and Refugee Movements
The Domestic Translation of Transnational Social Movements: New Opportunities for Reflection and Change
Kyle Fritz
Kyle Fritz (he/him) is a Masters of Global Governance candidate at the Balsillie School of International Affairs where he holds a research fellowship in conjunction with Global Affairs Canada. At Balsillie, Kyle is a member of the Global Justice and Human Rights research cluster which connects students, faculty, activists and practitioners to engage in research on decolonization, the state and global governance. Academically, he has spoken and written about transnational human rights, human and national security, civil society, and social movements. Professionally, he has worked in the non-profit sector supporting affordable housing initiatives, and policy development with a focus on marginalized communities.
Redefining Democratic Participation: Emotion in the Black Lives Matter Movement
Erica Hartman
Erica Hartman is a graduate student of Political Science at Ohio University. She specializes in International Relations and Political Theory with a special interest in theorizing the role of affect and emotion in international politics.
Factoring in Systemic Discrimination in the Law of Punishment: An Effort to Reach Equality
Lubaba Samin
Lubaba Samin completed her LL.M from the University of Toronto in 2020 as well as her LLB from the London School of Economics and Political Science in 2019. During her time at the LSE she served as a member of the editorial board at the LSE Law Review. She has published her paper entitled, "Human Dignity in the Face of Human Security: Uncovering Canadian Anti-Terror Policies" in the Georgetown University Undergraduate Law Review, which she also presented at The British Conference of Undergraduate Research held at the University of South Wales. She has further done pro bono work with Clifford Chance as well as The Bar Pro Bono Unit in the UK. Her areas of interest include comparative international law, human rights, criminal justice reform, the law of sentencing, immigration law, and refugee law.
Digital Diasporas: Social Media and the Rise of Gender – Based Movements in the Sri Lankan – Tamil Diaspora
Archana Sivakumaran
I am a second-year PhD student in Sociology. I did my MA in Immigration and Settlement Studies at Ryerson University and my BSc in Sociology and Human Biology at the University of Toronto - Scarborough Campus. I have always been interested in studying migration, transnationalism, diaspora studies focussing specifically on 2nd generation immigrant experiences. In my MA I focussed on the 2nd generation experiences of SLTs in relation to the anglicization of their ethnic names. Currently, I am interested in the rise of gender-based social movements within the SLT diaspora. In my spare time, I am actively involved in Toronto-based Tamil arts organizations and enjoy performing and participating within my community.
*This Panel 1 presentation will be in Spanish, with English interpretation available
**Registration for the 2021 CRS-CERLAC Virtual Student Conference is now closed
DONATIONS
In lieu of charging registration fees, this year's conference has been encouraging donations to two outstanding community organizations in the Greater Toronto Area (GTA) to support their advocacy work: J4MW and FCJ Refugee Centre.
Justice for Migrant Workers (J4MW)
Justicia for Migrant Workers (J4MW) is a volunteer-run political collective comprising people from diverse walks of life, including migrant workers, labour organizers, educators, researchers, students and racialized youth based in Toronto, Ontario, Canada. We are engaged in this work alongside our personal commitments and numerous social justice struggles. J4MW strives to promote the rights of migrant farm workers (participating in agricultural streams of the Temporary Foreign Worker Program, including the Seasonal Agricultural Worker Program) and farm workers without a formal immigration status. Promoting workers' rights entails creating for spaces where workers themselves can organize and voice their concerns without losing their work or being repatriated. The collective starts with workers' knowledge and concerns and fight for change collectively, basing our work on fighting racism, sexism and capitalism. We see ourselves as a movement of workers and allies and strive to support organizing that is led and directed by workers in the fields, farms and greenhouses. Our work is and has to be transnational in scope. It considers the context of stolen Indigenous land here and in migrants' countries of origin, and Canada's complicity in benefiting and creating poverty in the Majority World. Most importantly, we consider families left behind, primarily children, women and extended family members who are very much a part of migration but who are always forgotten in the equation of migrant farm labour. We work in solidarity and respect for the Indigenous peoples of this continent. J4MW is motivated by experiences shared and lessons learned from migrant farm workers over the course of nearly 20 years of community outreach in rural Ontario. As allies, migrants, farm workers, organizers, and friends we believe migrant workers deserve work with dignity and respect!

DONATE HERE: https://harvestingfreedom.org/donations/
Or, Donate to Justicia for Migrant Workers through PayPal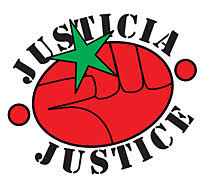 FCJ Refugee Centre
One of the core values of the Centre and our thriving Youth Network is the belief that education is the great equalizer; and that everyone – regardless of immigration status – has the right to pursue education to the highest level. We pride ourselves on our role as advocates in the community. The FCJ Youth Network operates through a youth led perspective; with advocacy and change stemming directly from the wishes, desires, and dreams of youth themselves. Borne from this group of young people, the York University Access to Education Bridging Program supported by partners at the City of Toronto, and enlightened leaders within York University, there is now a viable option for precarious migrant youth to enter the hallways of higher learning. As we continue to work with these dynamic, impressive young people, we see the everlasting systemic barriers and oppressive hurdles to the ongoing pursuit to education. We continue to advocate and campaign for opening the doors to additional academic institutions for all students – regardless of immigration status.
Young Canadian Dreamers are filled with limitless potential, passion, determination and resilience. With the support of our community partners, leading academic institutions like York University, we can overcome and dismantle these oppressive barriers. Your donation will provide resources to continue this important work of advocacy, and to provide financial resources to generate seed start-up funds, allowing these deserving students to fund their educational pursuits. Together, we can together open the doors to the higher learning for all precarious migrant youth.
DONATE HERE: https://www.fcjrefugeecentre.org/get-involved/donate/
More information about current programs and funds needing support at FCJ Refugee Centre can be found on the posters below and at the following links: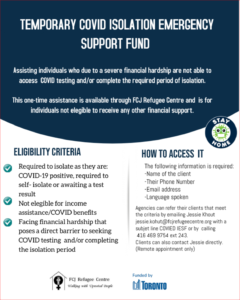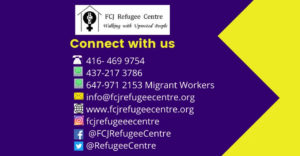 The 2021 CRS-CERLAC Student Conference has been generously co-sponsored by:
Centre for Feminist Research (CFR), York University
Centre for Refugee Studies (CRS), York University
Centre for Research on Latin America and the Caribbean (CERLAC), York University
Department of History, York University
Department of Humanities, York University
Dr. Patrick Alcedo
Faculty of Environmental and Urban Change (EUC), York University
Faculty of Graduate Studies (FGS), York University
Founders College, York University
Graduate Program in Communications and Culture, York University
Graduate Program in Development Studies, York University
Graduate Program in Geography, York University
Graduate Program in Sociology, York University
International Studies Program at Glendon College, York University
Master of Public Policy, Administration and Law (MPPAL) Program & School of Public Policy and Administration (SPPA), York University
Office of the Provost & Vice-President Academic, York University
Osgoode Hall Law School, York University
York Centre for Asian Research (YCAR)
York University Bookstore
York University Libraries (YUL)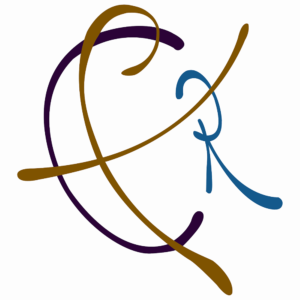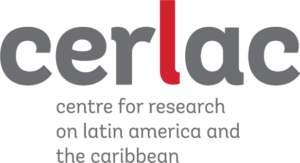 Remarks from the Dean of Libraries, York University Libraries (YUL), Joy Kirchner
On behalf of York University Libraries (YUL), I am honoured to provide some remarks for the 15th annual Student Conference on the theme of "Recognition, Agency, and Deservingness: (Re)framing Refugee, Black, and Indigenous Movements." I would like to commend the efforts by the conference committee to put together this conference with an inspirational theme and rich programming. On top of all the hard work of organizing an academic conference, to successfully move the conference to a virtual environment is no easy feat.
YUL has a robust collection and innovative services that support the teaching and research needs for the interdisciplinary themes of this conference. We have particularly strong collections of digital, print, micro-text and audio-visual in the area of indigenous communities, black studies, migration and border movements, refugee studies and the history, culture, and politics of Latin America and the Caribbean. We are continuously adding new content in support of emerging interdisciplinary research in these areas, with a particular emphasis on eBooks and eJournals. All digital materials can be accessed off campus through the Libraries' website. Library staff have also created customized research guides that highlight major collections relating to many of the themes of this conference, including ones on The African Diaspora, Critical Race Studies, Latin American History, and First Nations, Métis and Inuit in Canada.
In recent years, the Libraries have been working to better amplify the voices and perspectives of historically marginalized groups in our collections and services. With a deep understanding of the Western and colonial lens that has traditionally governed selection of materials and service delivery in academic libraries, we have been thoughtfully and critically assessing our practices in order to ensure greater inclusivity in our collections and services. We have also worked directly with our campus communities to enhance content, access and services in key areas such as: indigenous communities and language revitalization, Indigenous films and documentaries, Decolonization, Black Theory and Critical Race Studies. We are adopting an approach of building content and services that centre the lived experience of Black, Indigenous and racialized community members.
In closing, I would like to extend my congratulations to the conference organizers and participants for an engaging and timely conference that addresses the important issues concerning our community. I look forward to hearing the insights and fruitful discussions in the conference.
All the best,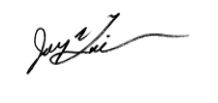 Joy Kirchner
Dean of Libraries, York University Libraries