Support, Sanctuary, Solidarity: Moving Towards Migrant Justice and Resilience
Virtual Student Conference: March 4-6, 2022
The Centre for Refugee Studies (CRS), in collaboration with York Centre for Asian Research (YCAR), invites you to join us for the 16th annual Student Conference on the theme of "Support, Sanctuary, Solidarity: Moving Towards Migrant Justice and Resilience."
Registration is now open! Click here to register!
Registration is now open!
Visit our Eventbrite page here to register!
In lieu of registration fees, we encourage donations to these organizations:
JUSTICE FOR MIGRANT SEX WORKERS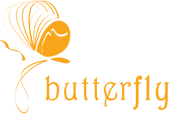 Donate here!
Butterfly was formed by sex workers, social workers, legal and health professionals. It provides support to, and advocates for, the rights of Asian and migrant sex workers. The organization is founded upon the belief that sex workers are entitled to respect and basic human rights. Butterfly asserts that, regardless of their immigration status, Asian and migrant sex workers should be treated like all other workers. ​
VOICES OF CHILDREN

Donate here!
Voices of Children is a charitable foundation that focuses on addressing the psychological effect of armed conflict on children. Founded in 2015 in response to the conflict in eastern Ukraine, Voices of Children provides art therapy, mobile psychologists, and individualized support to traumatized children. ​
MATTHEW HOUSE TORONTO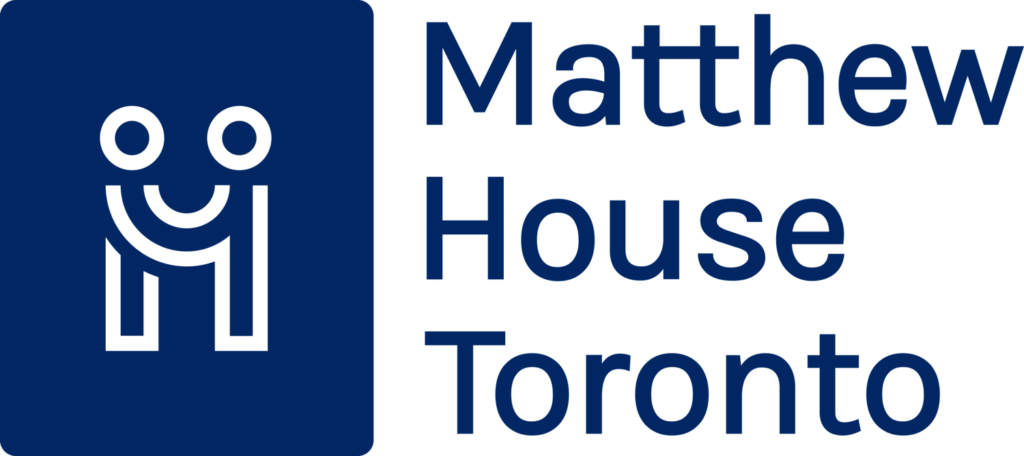 Donate here!
With loving kindness we welcome the stranger regardless of race, religion, sexual orientation, or political opinion. We foster cohesive networks between staff, volunteers, donors, and diverse partners in our local community. We strive for excellence and offer quality services that transform lives, using our resources in an effective manner. We aim to apply progressive thinking and innovative approaches to finding solutions for refugee claimants.
Panel 1: Refugees at the Margins: A Critical Analysis of Healthcare for Migrants
As if I am telling a story: 'Iranian Refugees' (In)Access to Mental Healthcare in Canada
Sanam Vaghefi

Abstract:
While the Iranian diaspora is among the largest migrant communities in Canada, the mental health needs and experiences of Iranians who came here as refugees have not been studied enough. This research looks into the lived experiences of Iranian refugees on mental health and wellbeing, with a focus on their access or lack of access to quality mental healthcare in Canada. How do Iranian refugees define their lived experiences of mental health and well-being? What kinds of barriers against access to quality mental health care are experienced by Iranian refugees? In-depth semi-structured qualitative interviews have been conducted with fifteen Iranian refugees in British Columbia to answer these questions. The interviews were transcribed, coded, and analyzed using Dedoose, a qualitative analysis software. A phenomenological framework combined with the intersectional theoretical perspective is used to discuss and analyze the results. The results show that refugees from Iran often suffer from trauma, loss and grief, depression, stress, and worry, resulting from the pre-migration persecution, as well as the forced migration and displacement. The Iranian refugees frequently face various challenges in accessing quality mental health care and support, while rare encounters with mental health professionals usually leave them feeling 'unheard'. These challenges include, but are not limited to, communication issues arising from the language barrier and the counsellors' perceived social location, alongside the physical implications of the COVID19 lockdowns. In such a context, Iranian refugees redefine and reshape their coping strategies through strengthening their virtual communities, religious and spiritual bonds, activism, and creative productivity.

Presenter Bio:
I am a fifth-year Sociology doctoral candidate at the University of Victoria, currently working on my dissertation focused on the Migration and Health Trajectories of Iranian Refugees in British Columbia. As someone with lived experience of intergenerational
involuntary migration, my research is focused on refugee and migrant agency, resilience and coping, as well as the interaction of health inequities with migration status.

Refugee Mental Health - A Review of Literature on Treatment, Practices and Recommendations
Lavan Kandiah

Abstract:
The paper provides a review of mental health treatment and practices targeting refugee populations in Western countries. The review finds there are two overarching disparities between what Western treatment models can provide, and what many refugee populations need: firstly, limited cultural acknowledgment and understanding among practitioners of non-Western populations, belief systems and healing methods; and secondly, a tendency among Western treatment models to prioritize past trauma over the current stressors that many refugee populations face. Cases that shed light on these disparities are examined, followed by expert recommendations and an examination of alternative treatment methods offered by practitioners.

Presenter Bio: Lavan has a background in migration/refugee policy, protection and research. He has worked with Open Society Foundations, the UN and community organisations on refugee acculturation, resettlement, policy and capacity building initiatives, and has published two reports on these themes outlining resettlement challenges and the importance of cultural competency in refugee service provision. His interests are in international migration policy, international engagement and protection policy development efforts.
Who Deserves Health Care: An Exploration of the Contestation and Negotiation Strategies and Practices of Health Care Advocates
Sarah Marshall

Abstract:
My research explores how health care advocates engage in a variety of activist strategies and practices to increase access to health care for precarious status persons within Ontario. To investigate these strategies and practices, I have been interviewing a range of actors in Ontario including: 1) those who have/have had precarious immigration status/those with lived experiences, 2) advocates working in networks in Ontario (such as community organizers, lawyers, social workers, etc.), and 3) health care workers (people who work in admitting, registration, administrative roles, midwives, physicians, nurses). Throughout my research process, I have been interested in questions like: How health care advocates understand ideas of health care "deservingness" (as it relates to those with precarious status), how are their service delivery, advocacy and service seeking practices impacted by these ideas, and the different strategies and practices that health care advocates engage in, including how they use different tactics at various times and in different spaces. Recently, I have narrowed the scope of my research to explore the role of health care advocates during the COVID pandemic and the sort of work that they have been engaged to assist precarious status folks in accessing health care in general, but also finding vaccine sites, and spaces to quarantine safely. To analyze my data, I will be using discourse analysis strategies to better understand institutional health care discourse, as well as, health care advocates strategies and practices.

Presenter Bio:
Sarah Marshall is a 5th year PhD Candidate at York University in the Department of Sociology. Her research interests relate to ideas of citizenship/non-citizenship, legal status precarity, and access to healthcare. Her dissertation work is focused on the intersection of health and migration, where she is exploring the ways that health care advocates work to create access to health care for precarious status persons.
---
Panel 2: Safe-Haven or Systemic Failure: Contemplating the Role of Education for Refugees and Migrants
Towards an Understanding of International Students Within Canadian Settler-Colonial Capitalism
Bianca Gomez

Abstract:
A synthesis of ideas from settler-colonial and migration literature, this paper is a blueprint for a possible framework of understanding how and where international students stand in Canadian settler-colonial capitalism. As an international student who bought into Canada's international education brand and hopes to immigrate permanently, I understand I am implicated in a nation-building project that cultivates ongoing violence against Indigenous peoples. I navigate between works that emphasize the 'native-settler' binary and those that advocate more nuance, specifically interrelating settler-colonial capitalism with non-Indigenous racialized precarities. I end with more questions than I start with, signalling this commentary as the beginnings of a longer-term project. I side with the general vision of engagement rather than foreclosure, one that acknowledges our differences and accountabilities yet act upon them as means towards a shared horizon against the project of Canadian settler-colonial capitalism.

Presenter Bio:
I am a fourth year PhD student in Sociology at York University. I was born in the Philippines, grew up in Cambodia, and currently residing in Canada as an international student. I did my BA in Sociology at Mount Allison University, and my MA in Immigration and Settlement Studies at Ryerson University. My research focus is on international student migration and post-graduation settlement, specifically the interactions between immigration policy, discourses, and personal experiences. My other research interests include the sociology of emotions and intersections between settler-colonialism and migration.
Moving Beyond Barriers to Higher Education: Women Students in Dadaab Refugee Camp
Maham Aqil

Abstract:
This paper explores how women in the Dadaab refugee camps negotiate the barriers and opportunities they face in accessing higher education opportunities with the Borderless Higher Education Project. Drawing on in-depth interviews from 10 women students, I use the Empowerment Framework of Naila Kabeer to discuss the resources, agency and achievements of the women in Dadaab to show how they are negotiating their challenges. I show how women face social and environmental barriers to accessing higher education and how with the institutional, social capital and financial resources and their agency they are able to achieve education. The theoretical and practical implications of women accessing higher education is also discussed in this paper.

Presenter Bio:
Maham did her undergrad from the University of Toronto in International Development Studies and Politics. As a student, she has actively advocated for the rights of females and had many leadership roles such as the Board of Directors for the Women and Trans Center, President of International Development Student Association, Vice President and later Regional Board Member for Paper Kite Children's Foundation. She is currently doing her Masters Development Studies at York University. Maham has worked at City Hall for over two years and is currently working at Toronto community Housing as a Council Liaison. Maham is also the founder of Maqsad Foundation, a grassroots organization working with food security and education in the slums of Lahore, Pakistan.
Sanctuary Education in Theory and Practice: The UprootedU Program
Tyler Correia

Abstract:
Education remains one clear dimension of a holistic programme for welcoming uprooted people—those with precarious documentation status, whose access to public services is artificially limited, and who are often targeted for detention or deportation. However, in light of crucial work done in other spheres—housing support, labour, health, status adjudication, and advocacy—education must be contextualized by the capacity to facilitate these works for the sake of migrant empowerment. Strategically, the role of education is not merely to 'educate' but to archive the contributions and experiences of uprooted people, share information regarding available supports and resources, and maintain the open possibility for collective and communal engagement. In the following, I reflect on the coordination of the FCJ Refugee Centre's UprootedU program as it enters its third iteration in light of these objectives. UprootedU consists of autonomously developed courses for those seeking to gain access to post-secondary education in Canada. Emphasizing critical university-level scholarship on migration, the program has also evolved into a communally oriented and organized space for meaningful interaction. We attend to questions that surround the limiting of migrant experience and constrain the possibility for community as predicated on 'citizenship'—the historically situated origins and development of nation-states and their border enforcements, capitalism and colonial exploitation, and contemporary technologies of differentiation between members and non-members. Placing structures, technologies and institutions in question in this way allows us to resituate individual and communal empowerment as a challenge to them.

Presenter Bio:
Tyler Correia is a PhD candidate at York University Canada's Social and Political Thought Program (SPTH). Through his work, he explores urban migrant-rights activisms (focusing on sanctuary cities, solidarity and No Borders politics) in their capacity to
reconceptualize global institutional frameworks based on principles of hospitality. Likewise, his work is motivated by explorations of the writings of Jacques Derrida and his interlocutors— particularly his organizing around critical education and cities of refuge. Tyler is completing a dissertation on urban migration politics in response to the globalization of the nation-state. Tyler is also pursuing a graduate diploma at York's Centre for Refugee Studies (CRS), and volunteers with the FCJ Refugee Centre in Toronto helping to organize the UprootedU/UprootedJR programs, which create spaces for uprooted people to receive education at the university and high-school levels respectively.
---
Panel 3: Migrant Bodies and the State: Unpacking the Politics of Exclusion and Migrant Precarity
The Costs of Discussing Only the Benefits- A Critique of the Celebratory Narrative of the 2022 Qatar World Cup
Sanjana P. Rahman

Abstract:
Qatar's winning bid to host the 2022 FIFA World Cup induced rapid growth by way of infrastructure upgrades and created an opportunity for the country to experience socioeconomic development through employment opportunities, media exposure, and
tourism. However, the toxic combination of Qatar's historical record of human rights violations and the inflow of migrant workers to build the World Cup infrastructure has led to devastating consequences which are often overshadowed in literature that only
celebrates the economic gains. This paper argues that there are underlying negative implications of hosting the World Cup that stretch beyond the benefits emphasised in such celebratory documents, and places the mega-event in the wider social context based on a historical and political understanding of Qatar. It highlights the condition and treatment of migrant workers employed for the World Cup and utilises Marx's historical materialism to demonstrate that such mistreatment and unfreedom of workers has existed in Qatar historically and is deeply rooted within the state's regulatory frameworks. Furthermore, it explores existing mechanisms that legalise exploitative practices as well as inadequate reforms of labour protection laws to establish that both political action and inaction shape the precarious condition of Qatar's migrant workers, more so in the backdrop of the pandemic. It looks at the exploitative employers, dangerous work environments, and squalid living conditions that these workers continue to endure despite the financial surplus that has accumulated within the nation, and posits that there is an urgent need to examine these issues in literature on the World Cup.

Presenter Bio:
Sanjana P. Rahman is pursuing an MA in Political Science at York University, specialising in International Relations and Political Theory. She is interested in studying the class and power dynamics, political action and inaction, and migration policies that perpetuate the exploitation and subjugation of migrant workers. Specifically, she hopes to pursue research on Bangladeshi migrant workers in the Gulf region, and the existing policies as well as lack of mechanisms to protect labour rights that maintain the reproduction of a precarious workforce.
Space, Power and COVID-19: A Case of Temporary Migrant Workers in Canada
Roxana Rabet

Abstract:
This essay examines the exclusionary politics engendered by the COVID-19 pandemic response by looking at how concerns for protecting the social, political and economic composition of the dominant, white body politic power has created differential exposure to the virus. By examining the experience of temporary migrant workers in Southeastern Ontario, I argue that the spatial and social segregation of migrant workers from the dominant population, as well as the exploitative framework of the Temporary Foreign Worker Program, facilitates the enactment of disciplinary power while also creating the conditions for increased exposure to the virus. A tension thus emerges in the exertion of biopower, where while workers' bodies are required to be healthy and productive in order to sustain Canada's food supply, they are also faced with increased exposure to disease and illness such that they are now perceived as "vectors of disease" and denied freedom of movement. These illegal restrictions imposed upon farm workers confine them to the very spaces where disease is rampant and advances the notion that they are less worthy of care. Furthermore, in denying workers integration as social or political bodies, the migrant worker's presence in Canada is reduced to their productivity. Therefore, these spaces facilitate the enactment of disciplinary power while drawing permanent lines of exclusion between lives that are worthy of integration into the body politic of the nation and those that are not.
Presenter Bio:
Roxana is currently pursuing her Master's of Science in Global Health at McMaster University, where she is specializing in Globalization and Equity. She holds a Bachelor of Science in Human Biology and Spanish from the University of Toronto. She is passionate about community health and is interested in critical medical anthropology as a way complexify biomedical conceptualizations of disease and examine the social, political and economic bases of health inequities.
The SAWP: A Biopolitical Analysis of Migrant Worker Precariousness
Monisha Poojary

Abstract:
This paper explores Canada's Seasonal Agricultural Worker Program (SAWP), a stream under the Temporary Foreign Worker Program which allows migrants to come to Canada on a short-term basis as agricultural workers. The program was implemented to fill a shortage of workers in agricultural sectors, however, in exchange for their labour, the government does little to provide for these foreign workers. Many face difficulties in accessing basic rights and privileges, and pathways to permanent residency are denied. In this paper I demonstrate how regulations within the SAWP subject migrant workers to conditions of precarity and how
migrant workers are exploited as flexible sources of cheap labour. I also use Foucault's conception of biopolitics to discuss how the government engages in biopower through reproductive control, as families of workers under the SAWP are not permitted to visit or immigrate to Canada. Without pathways for settlement or family visitation in Canada, workers under the SAWP are in a constant state of temporariness and precarity as they cycle between working in Canada and returning home to their families.
Presenter Bio:
Monisha Poojary is a Ph.D. student in the Department of Sociology at York University. Monisha is interested in exploring processes of migration, diaspora formations, and racial and ethnic identity negotiation. Her research examines panethnicity and its application to the South Asian context by looking at representations of the South Asian diaspora within North American
literature. Her dissertation will aim to explore how political, cultural and social factors impact South Asian identity negotiation amongst young adult immigrants from the Greater Toronto Area.
---
Panel 4: Inclusion, Access, and Belonging: The Role of Borders in Migrant Justice
Migrant-Serving Organizations: Supporting U.S. Migrants with Safe Digital Access
Afshan Paarlberg

Abstract:
While pursuing the American dream, migrants often face technology, language, legal, and economic barriers. They are at the center of polarized debates. These debates underlie the exclusionary patchwork of immigration laws and public policies. Without direct voter influence, migrants engage with and depend upon migrant-serving organizations to build identity, address negative scrutiny, overcome barriers, and acclimate to society.
During the COVID-19 pandemic, migrant-serving organizations were lifelines to migrants. In response to priority needs of cash and food, migrant-serving organizations raised emergency funds and assisted clients with public benefits applications (Bernstein et al., 2020). They also helped migrants navigate unique challenges related to health risks and workplace protection (Bernstein et al., 2020). The pandemic highlighted the special needs of vulnerable populations, including the digital needs of migrants.
Before the pandemic, migrant populations were half as likely to have access to high-speed Internet (Brown et al., 2016). In 2020, digital reliance became undeniable, and such disparities were exposed. Migrant-households were among the 18 million households without Internet access (Cherewka, 2020). At some point, most students attended school virtually, and telehealth soared (Cherewka, 2020). Virtual workplace adaptations also became critical. As many as 70% of U.S. employees worked remotely (Cherawaka, 2020). Although shifts in the digital landscape are still unfolding, there are already visible gaps in digital access amongst migrants. In a growing and shifted digital landscape, migrant-serving organizations are vital to providing digital accessibility amongst migrants. Migrant-serving organizations must investigate barriers and design programs that support the unique digital needs of migrants.

Presenter Bio:
Afshan Paarlberg is a doctoral student at the Indiana University Lilly Family School of Philanthropy. She is engaged in mixed-methods research with special attention to refugees, immigrants, philanthropy, and non-governmental organizations. Afshan has a JD from the University of Houston Law Center and a BBA and BA from the University of Texas at Austin. She recently completed a fellowship with the Zakat Foundation Institute on Muslim philanthropic and humanitarian studies. Prior to joining the school, her legal career focused on immigration law, nonprofit governance-risk-compliance, and access to justice initiatives. Afshan serves as the President of the board of Exodus Refugee Immigration - an Indiana based refugee resettlement agency. Afshan also serves on the board of the Institute for Social Policy and Understanding, a national research center.
A Landfowl, A Fork, A Watch: A (conceptual) border drama
Alireza Gorgani

Abstract:
"Applicants must be Canadian Citizens or Permanent Residents or have an application pending for Permanent Resident status or be a Protected Person (approved refugee claimant) and, if requested, be able to provide documentation to verify this." This phrase is familiar to most migrant student workers. Aside from the explicit function that this phrase presents, expressing who can apply for access to some resources, it is in accord with a larger hierarchal mobility system. The temporary visa system is among myriad (legal) technologies of control, regulation, and exclusion that seek to restrict workers' access to the resources of the land they work on and subjugate/subjectify them. This system is also the very technology that produces undocumentedness in Canada, as most undocumented migrants legally enter the country on temporary visas but overstay when they are not deemed deserving permanent residency. Phrases as such, therefore, entail a variety of messages for migrants. They remind migrants of the "privilege" that they are granted to be (allowed to be) here while encouraging them to gain those "conditions" of eligibility and deservingness —in other words, to become that desirable subject— for/in the state. Invisible as the subtext of such phrases is, moreover, the perils of not complying, of not having documentation, of falling non-status, of becoming deportable. This message exemplifies the neoliberal form of subjectification; By not explicitly outlining its desired subject, it creates an illusion of freedom of choice, of being a sovereign agent, for its subject (a body capable of deciding whether it wants to have these privileges or not). Beyond a mere discourse shaping abstract ideas, therefore, these words render performative utterances that shape bodies and draw borderlines between bodies. They put some migrants in precarious, uncertain, and more vulnerable positions. Therefore, this
kind of message entails a total drama, a conceptual/imaginative border drama. In this short video essay, I dig into this future-oriented "border drama" and the way this kind of performative "messages" seek to shape certain subjects/bodies. In a short essay film/video essay (5-8 minutes), I dig into this future-oriented "border-drama" and the way this (kind of) "messages" seek to shape certain subject/bodies.
Presenter Bio:
Alireza Gorgani Dorcheh (he/them) is a polỵdiscipliṇamory artist and a migrant worker living in Tkaronto, treaty thirteen. Primarily through theatre, performance, film, and clowning, they explore underlying structures of marginalization and oppression. Holding a
master's degree in Theatre Direction from the University of Tehran, he often draws on physical and experimental methods to stage political plays. They also feel an attachment to community-engaged work, which has led to volunteer work with various marginalized communities, from youth dealing with addiction to migrant workers. They currently pursue their Ph.D. in Theatre and Performance Studies at York University. Their doctoral project spans multimodal/performance ethnography, youth, and migration, focusing on the issues of identity and undocumentedness.
From Humanitarianism to Securitization: The Shift in Political and Media Discourse on Tamil Refugees Arriving by Sea in Canada
Rahul Balasundaram

Abstract:
As displacement increases and the Majority World hosts most refugees, political and media discourse play a key role in representing individuals seeking protection in Western nations. To explore Canada's attitudes towards refugees, this paper undertakes a comparative analysis on the political and media discourse surrounding Tamil refugees fleeing persecution and genocide in Sri Lanka and arriving by sea in Canada in 1986, 2009 and 2010. The analysis finds that while humanitarianism dominated the 1986 discourse, political and media actors reinforced each other's rhetoric to promote a negative and securitized outlook in 2009 and 2010 by labelling Tamil refugees as "illegals," "queue jumpers," "criminals" and "terrorists." This shift is explained in the broader context of the securitization of migration discourse and policies in Canada and globally, which continues to undermine the right to seek asylum and results in individuals resorting to dangerous methods of accessing protection. The paper concludes by providing examples of recent developments of Canadian asylum and refugee policies, including amidst the increase in irregular crossings in 2017 at the U.S. border and the closure of the border to refugees during the COVID-19 pandemic to offer some insights on the current state of the securitization of migration in Canada.

Click here to read the full paper!

Presenter Bio:
Rahul is a Tamil-Canadian young professional who works as a Partnerships Coordinator at Asylum Access. He has previously worked in migration, humanitarian and international development research, policy and programming through roles in various non-governmental organizations and federal government departments, including the Migration Policy Institute, Grand Challenges Canada, the Mission of Canada to the European Union and Global Affairs Canada. Rahul holds an Honours Bachelor of Social Sciences in International Development and Globalization from the University of Ottawa.
---
Panel 5: Sites of Protest: Bodies, Courts, and Politics
The Art of Invisibility
Melanie Scott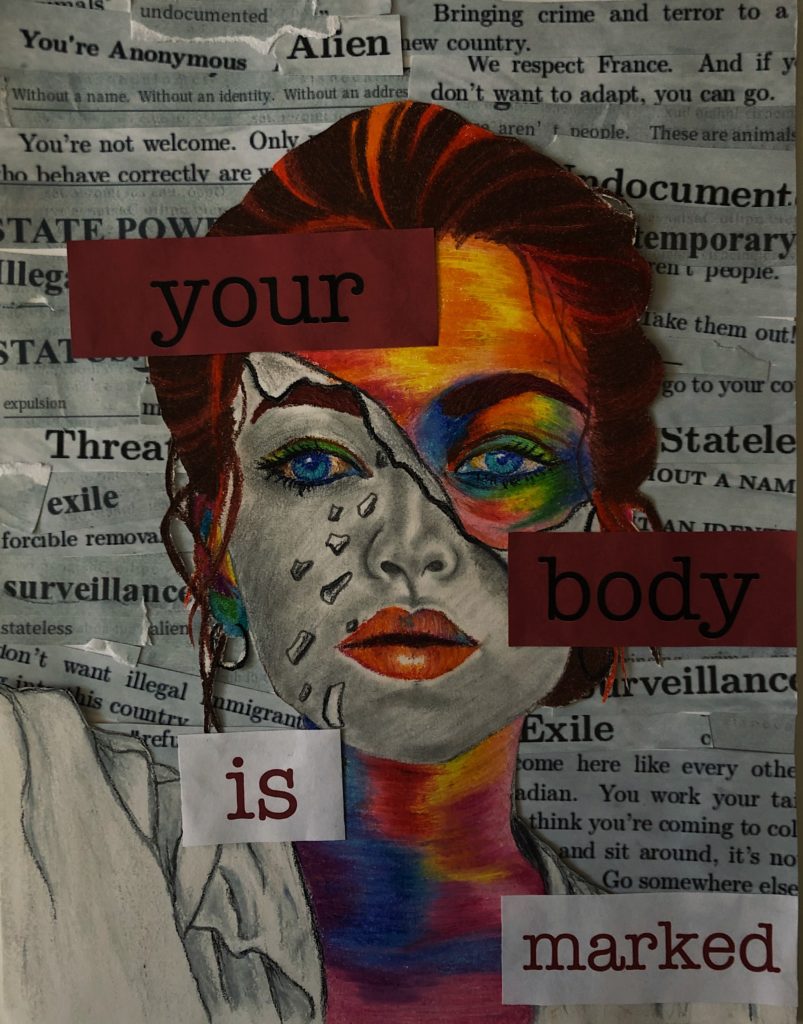 Abstract:
Your body is marked all the time. Viewed as a threat, illegal, alien; migrant workers are forced to navigate living in an unfamiliar setting, in which they are the outsider, always at risk of deportation. Drawing on themes of race and status, this piece of art works to demonstrate the lived experiences of migrant workers in their host countries. Their racialized bodies render them highly visible to authorities and citizens, thus increasing the possibility of deportation. Migrant workers marginalized and precarious status is evident as they are labelled by others as "undocumented", "stateless", "illegal", or "alien", while also facing exclusionary practices. This is displayed throughout the artwork as the image of the migrant worker is surrounded by key words that accompany and often define what others view migrants as. However, this perceived illegality is as well deliberately used as a mechanism of racial capitalism in order to enforce disciplinary measures and restrict the movement of migrants. To undermine this precarious status, there are various tactics and precautions that are taken in order to avoid authorities and appear as though they are citizens of the country. In an attempt to hide or remain invisible, individuals will change their name or learn a new language, while also carefully navigating their movement to avoid detection. The migrant worker remains as anonymous as possible as a means of survival. The image in this piece displays a girl with a mask falling off of her face in order to represent her true identity that she is forced to conceal.
Presenter Bio:
Melanie Scott is currently in her first year at York University in the DVST Graduate Program, and a member of the Centre for Refugee Studies. As an undergraduate student at Queens University in Global Development Studies, Melanie has always had a keen interest in the field of development. This interest was heightened through her participation in initiatives such as an Indigenous Expedition, as well as her involvement in organizations such as Relay Education and Sick Kids. During her time at Queens, Melanie completed an academic exchange with the University of Aberdeen in Scotland, where she was able to immerse herself in other cultures and perspectives. Melanie's academic background has informed her research, as she intends to study the role of deportation, and the influence that it has within group dynamics in the Seasonal Agricultural Worker Program in British Colombia.
Truth as State Servant in Asylum Court: The Difference Between Citizenship and Hospitality
Isabel Arce Zelada

Abstract:
This paper deals with the utilization of truth in asylum courts. Particularly in the ways that truth diffuses into national sentiments and logic that becomes weaponized against the person seeking asylum. Within this national logic the deportation narrative is said to reflect the nation's discontent with immigration (Drotbohm and Hasselberg, 2015; Wong, 2015) yet it is met with a protesting initiative from several social groups within the nation. These protests are classified as the exception to the nation's will; partly due to the interest of maintaining the development narrative that creates a savior and a victim narrative, but also due to the absence of demands for systemic, legal change (Hadj Abdou & Rosenberger, 2017). This means the aim, goal and focus of current protests are mainly to rescue specific individuals from this world order, not restructure it. The logic of deportation and of the cosmopolitan citizen (in opposition to the asylum seeker) comes from years of international power relationships. This paper therefore traces a few of those relationships to portray the position in which European institutions find themselves in relation to their own courts, national and international subjects. A position that simultaneously transforms the border crosser into categories of criminality and victimhood depending on the shape of their movement.

Presenter Bio:
Isabel is a second year PhD student at the University of Hull studying asylum in the UK, particularly the impacts on identity and transmission for those who go through it. Labeled as an alien for 18 years, embodying the border and violence perpetuated throughout Latin America, and an heir to displacement, they are comfortable in unbelonging.
Constructing another Europe from within. From urban citizenship to the municipalist transformation
Stephan Liebscher

Abstract:
Solidarity movements and initiatives across Europe such as the Palermo Process, the grassroots network Solidarity City and safe harbour initiatives actively contribute to shaping an alternative solidarity-based Europe. In response to the crisis of the European border regime they articulate discourses, practices and institutions that not only aim at welcoming refugees, but also strive to transform the predominant problem-oriented and control-driven approach towards migration within the European border regime. The presentation elaborates on an analytical framework that attempts to grasp these efforts to establish a counter-hegemonic solidariy-based figuration within the European Border regime. In this endeavour, critical migration and border regime research presents an important point of departure. It has comprehensively unveiled the spatio-political, administrative, legislative and discursive conditions of migration control in the European border regime as well as autonomous migrant practices evading state-led attempts to control, surveil and – lately also – criminalise transnational movements. However, the rather antagonistic and autonomous views on the relationship between migration and the state cannot fully make sense of the emerging ties between radical social movements and municipal administrations. Drawing on critical transformation research [1], the presentation, thus, suggests to relate these seemingly opposed political strategies – confrontation, autonomy and symbiosis - to each other. Adding concepts from critical geography, I propose to analyse how these transformation strategies unfold concretely in three spatial dimensions: first, struggles on hegemony over the access for all to municipal services; second, the diffusion of visions of a solidarity-based migration approach and concrete policy prototypes; and third, the role of 'windows of opportunity' – as observed during the Covid-19-pandemic - for progressive legislation. Relying on empirical data from qualitative interviews and policy documents, I will to illustrate the empirical potential of my approach.
[1] Wright, E. O. (2017). Reale Utopien: Wege aus dem Kapitalismus. Berlin: Suhrkamp.

Presenter Bio:
Stephan Liebscher is a member of the working group "Globalisation, Transformation, Gender" at the Department of Geography at Freie Universität Berlin. In his doctoral research, he focuses on the effects of urban solidarity movements on the European border regime.
---
Panel 6: (Un)Settled: Disrupting and Decolonizing the Immigration/Integration Apparatus
Forced Displacement as Forced Complicity: The Necropolitics of Refugees and Asylum-seekers in the Context of the Settler Colonial
Kushan Azadah

Abstract:
I examine the intersections between two seemingly distinct subjects of the settler colonial state, and their possibilities and futurities of solidarity in resistance to capital and imperial globality: Indigenous peoples and refugees/asylum-seekers. The paper has two main aims. The first seeks to highlight and problematize the tendency within scholarship to conflate 'the refugee' into the more broadly defined category of 'im/migrant' when discussing solidarities with Indigenous peoples. I argue that this tendency inadvertently inhibits our ability to recognize and address some of the more obscured barriers to solidarity-building between refugees, Indigenous peoples, and other marginalized groups. I do this by bringing the emergent literature on the intersections between im/migrants, settlers, and Indigenous peoples into conversation with a relatively more limited and underdeveloped body of literature that explores the relations between refugees and Indigenous peoples vis-à-vis the settler state's security apparatus. Although these sets of literature explore themes with obvious overlap, they have rarely been engaged together. After synthesizing the literature, the second half argues that refugees and asylum-seekers occupy a distinctive place in the settler colonial equation whereby their subjectivity serves as a conduit for legitimating the usurped sovereignty of the settler state. Not only does this differentiate them from other im/migrants whose positionality can be more easily understood through their role in the settler state's political labour economy (e.g., migrant farm or care workers, international students, etc.), it elucidates the ways in which their immediate survival is made contingent upon their complicity in undermining Indigenous sovereignty and self-determination.

Presenter Bio:
Kushan Azadah is a PhD candidate in the Political Science program at York University, with a double-major in the fields of International Relations and Women & Politics. His research interests include postcolonial feminist theory, politics of difference, social movements, solidarity and coalition politics, and processes of dispossession and displacement. His doctoral research seeks to explore the decolonial relationalities of Afghan refugees in the context of the settler colonial state. And how liberal regimes of security and freedom inhibit solidarities between and across these communities.
Situating LGBTQ+ Forced Migration Research on Stolen Land: Some Epistemological Tensions
Ranjith Kulatilake

Abstract:
How do LGBTQ+ refugees' expectations of success in the much acclaimed Canadian 'safe haven' obliterate their obligation to Indigenous self-determination? How is mainstream research on LGBTQ+ forced migration implicated in the dispossession of Indigenous Peoples? I will explore these questions that seem to be under-theorized in queer forced migration research. Bringing in a decade of frontline experience with LGBTQ+ refugee resettlement, I will argue that LGBTQ+ forced migrants, through their dream of Canadian (sexual) citizenship, are deployed to legitimize the historic and ongoing genocide against Indigenous Peoples, as essential to settler-colonial expansion.
Concurrent with the Canadian state's violations of their own laws when invading Indigenous territories, there is a remarkable lack of opportunities for LGBTQ+ refugees to gain any knowledge about Indigenous resistances against settler-colonialism, and to engage in movements of justice for Indigenous Peoples. Meeting deadlines related to refugee claims while precariously employed, and various measures of surveillance, prohibit them from contextualizing their displacement with the injustices towards Indigenous Peoples. I will argue that such divisive policies are purposeful mechanisms through which settler-colonialism operates. For example, the guidebook for Canadian citizenship, 'Discover Canada: The Rights and Responsibilities of Citizenship' excludes any information related to Truth and Reconciliation, let alone to the presence of Indigenous Peoples from time immemorial. This paper will present the initial stages of formulating my doctoral research and my epistemological tensions to notions of justice, while stressing the need to situate LGBTQ+ forced migration research on the stolen and being stolen land of Indigenous Peoples.

Presenter Bio:
Ranjith Kulatilake is a PhD student in social work at York University. He has been working with LGBTQ+ refugees and newcomers for more than a decade. Currently he coordinates The Neighbourhood Group Community Services' Rainbow Connect resettlement support program. Ranjith received the 2021 City of Toronto Access, Equity and Human Rights Pride award, and the 2014 United Way Toronto award for Innovation and Creativity for his work. He holds Bachelor and Master degrees in social work. Ranjith is a member of the advisory committee of the Positive Spaces Initiatives at Ontario Council of Agencies Serving Immigrants (OCASI) and sits on the 2SLGBTQ+ Community Advisory Body of the City of Toronto. As a settler and a life-long learner, Ranjith stresses the need to connect LGBTQ+ newcomers with the movements of Indigenous resurgence that also guide his research focus.
Migration of Guatemalan Indigenous Women to the US Cause by Economic and Political Instability
Karla Lineth Lopez-Rosa

Abstract:
The population of Guatemala consists of a significant percentage of indigenous people. Even though indigenous communities make up close to half of the general population, they are particularly vulnerable to the systemic racism that impacts their everyday lives. The roots of the unequal treatment of the indigenous population can be traced back to the 1960s civil war in Guatemala. During the civil war, a dictator took power, General Efrain Rios Montt fueled sentiments that the indigenous community was an internal enemy to the entire nation. These ideologies created a hostile state where non-indigenous communities viewed indigenous peoples as inferior to them. General Efrain Rios Montt was accused of genocide against the Mayan community and was not questioned until decades later. The migration of indigenous women to the United States is fueled by persistent discrimination because of their ethnicity. The causes of the migration can be explained through the use of three international theories; Wallerstein world system, Marxist, and Feminist theories. The Wallerstein theory provides an insight into the dependence of the Guatemalan government on outside influences like the United States. The Marxist theory highlights the possible classifications that can be used to differentiate indigenous women emigrating to the United States by emphasizing the economic needs in the country of origin. Lastly, feminism provides insight
on gender roles and intersectionality between gender and ethnicity. The most vulnerable to the effects of racism are indigenous women, they face hugely disproportionate wage gaps when compared not only to the non-indigenous population but indigenous males as well. Indigenous women emigrate to the United States to escape oppressive societal structures that place them at the lowest point of the scale.

Presenter Bio:
As a first-generation college student, daughter of immigrant parents, and Latinx, it has taught me the importance of intersectionality in society. I am a political science major with a double minor in homeland security policy and Spanish, after finishing my bachelor's degree I will be pursuing a law degree to focus on immigration law. I am dedicated to helping families navigate the challenging immigration system and procedures in the United States. I personally had to navigate the system myself with my parents and it has taught me the importance of effective communication. I am very dedicated to learning about indigenous communities in Central America because it is an area that lacks research coverage, and I seek to contribute by giving my time and effort to my own findings. I am passionate about creating an impact by highlighting the difficulties marginalized, under-resourced, and underrepresented communities face in society.
---
Panel 7: Family, Settlement, and Space: A Glimpse into intergenerational settlement experiences
Reproducing the "Never-ending Newcomer": Mature Tamil-Canadian womens' experiences with Settlement and Integration policy
Abarna Selvarajah

Abstract:
State-sanctioned definitions of culture, as exercised through Canadian settlement and integration policy, actively harm mature immigrant women by scripting their lives on the fringes of their communities. Canadian settlement and integration policy center neoliberal and patriarchal definitions of the "successfully integrated immigrant," which informs policy and funding allotted to programs that support a migrant's integration journey. This study genders the very notion of integration to shine a light on the needs of mature immigrant women who face barriers to integration decades into their arrival. It complicates definitions of settlement and integration by interrogating the length to which a person is considered a newcomer by the state. Focus will be placed on Tamil-Canadian women who have resided in Canada for over ten years because in the eyes of the state, they are no longer considered a "newcomer" and are assumed to have transitioned into the sub-group "members of visible minorities." Services offered to them decades into their supposed integration to Canada do not provide social and financial supports necessary to help them succeed in life. Many mature Tamil-Canadian women recall feeling like they were relegated to a "never-ending newcomer" status rather than that of a "successfully integrated immigrant." This study argues that when an immigrant describes themselves as a "never-ending newcomer," these feelings are not singular occurrences, but rather structured outcomes of the wide-reaching power of state-sanctioned immigration policymaking in Canada. It further explores how the state naturalizes the domestication and re-subordination of mature women through settlement and integration. Stories from mature Tamil-Canadian women push settlement and integration discourse to look beyond colonial and capitalist definitions of success, which produce uncertainty and towards more feminist, community-focused and rounded descriptions of belonging.

Presenter Bio:
Abarna Selvarajah (she/her) is a student-researcher, facilitator, and activist whose community-based research examines the intersections of gender, immigration, and displacement. Her research explores the effects of settlement and integration policy on mature Tamil-Canadian women, and its roots in colonialism and state-building. She is a Masters student in the Social Justice Education program, with a specialization in Diaspora and Transnational Studies, at the Ontario Institute for Studies in Education (OISE) housed in the University of Toronto (U of T). Prior to this degree, Abarna received a Joint-Honours degree in Political Science and History at the University of Ottawa. She is an experienced public speaker, educator and researcher who is grounded in values of community care and learning together.
Knowing Ourselves: (Re)Mapping Family and Space in the Toronto Tamil Diaspora
Faith Rajasingham

Abstract:
Oral histories expose the negotiation of culture in all the times and spaces we occupy. Our [Tamil] grandparents negotiate last name structures, neighbourhood formations, and trauma. Similarly, Toronto grandchildren negotiate household formations, kin titles, and ideas of Tamilness. The negotiations of culture between the two generations result in the remembers, understanding, translating, disseminating of family and space. Together both generations envision and communicate a geo-social mapping structure that translates our conception of the two categories. Nostalgia and imagination lay at the foundation of this map. Within the sacred geography of our minds, we can mentally map kin around the world. Using markers from our grandparents, grandchildren designate family and spatial relationships within the framework of their minds. This map, as part of our collective memory, is used by both generations. Oral histories enable us to pass down the stories that further share the map from kin to kin. With each passing member the map transforms to fit the needs of its user. Thus, we identify family according to space, and space according to family. This is our cultural legacy.

Presenter Bio:
Faith Rajasingham (she/her) is a historian of the 19th and 20th century. Focused on Canadian immigration, transnational communities, colonialism and imperialism, and sovereignty movements, her research aims to provide resources and services for racialized and/or marginalized BIPOC communities in Toronto. Faith is based out of Toronto and earned her M.A in History at York University (2019). She currently works at Scarborough Historical Museum operated by the City of Toronto. As an advocate for community, Faith also co-founded TamilReads – a digital page to break down accessibility barriers for Tamil and BIPOC students at all levels.
Mag-aral kang mabuti: An Ethnographic Study of the Educational Experiences of First- and Second-Generation Filipinx Immigrants *mag- aral kang mabuti = Tagalog for study well (directive)
Cristela Alvaran

Abstract:
This ethnographic study examines the experiences of first- and second-generation Filipinx immigrants in Canada and investigates how these experiences affect or have affected their education and career paths as well as their ideologies. The purpose of the research is to give voice to immigrant experiences and begin to answer questions pertaining to equity in Canada's education
system: How does the current system consider the nuances of immigrant experiences, cultural dynamics, and its effects on the professional development of students? How can we make post-secondary education more equitable and accessible for students with immigrant backgrounds?
Through one-on-one interviews that were conducted using an interview guide to facilitate conversation, it was found that first- and second-generation Filipinx immigrants have developed extreme independence and self-sufficiency due to navigating Canadian societal and educational systems, and learning to cope with inadequate funds of knowledge caused by lack of human capital.
The analysis describes a career negotiating process that Filipinx immigrant children undergo with their parents that highlights the education system's lack of support for the immigrant population and the resulting failure to bridge cultural gaps, with reference to the capability approach. The parents' projection and perpetuation of culturally-informed career expectations on their child, and
the participants' internal and extrinsic motivations are also explored in relation to social reproduction theory. Participant recommendations for next steps institutions should take to mitigate the cultural gap in the secondary and post-secondary education levels are listed.

Presenter Bio:
Cristela is a third year undergraduate student majoring in Language & Intercultural Relations at X/Ryerson University and an aspiring Master of Education graduate student interested in working in a post-secondary setting. She currently works as an intern at Migrants Resource Centre Canada (MRCC) and has worked as a Writing & Language Facilitator at Ryerson's Student Life & Learning Support. She is passionate about journeying with individuals to help them reach their academic goals, and giving voice to immigrant experiences.
---
Keynote Speakers
March 4
KEYNOTE ADDRESS
Refugee Integration Beyond Public Image
Mustafa Alio, M.S.M.; Co-Managing Director, R-SEAT
March 5
ROUNDTABLE 1
Seeking Sanctuary: Exploring Issues of Detention, Deportation, and Temporality
Dr. Shahram Khosravi & Harini Sivalingam

Deportation and Temporal Dispossession
Dr. Shahram Khosravi

Abstract:
Deportation is not only the removal of a person spatially but also temporally. Deportees are not only expelled from a territory, they are dispossessed of an amount of time that they had invested in the destination society as well. By being spatially removed, they are also robbed of. The socio-political conditions of deportation generates its own temporality. Based on the experiences of Afghan deportees, I argue that deportation is part of a larger bordering practices that produce precarious labour force through a continuum of expulsion.

Presenter Bio:
Shahram Khosravi is professor in socialantropologi vid Stockholms universitet. Khosravi is the author of several books such as The Illegal Traveler: an auto-ethnography of borders, Precarious Lives: Waiting and Hope in Iran, After Deportation: Ethnographic Perspectives, Waiting. A project in Conversation. He has been an active writer in the international press. He is a co-founder of Critical Border Studies, a network for scholars, artists and activists to interact.

The Spectacle and Invisibility of Detention: A Case Study of Tamil Refugees from the MV Sun Sea and Ocean Lady
Harini Sivalingam

Abstract:
When two boats of Tamil refugees arrived on the shores of the traditional territories of the Songhees First Nations, a media firestorm erupted and thrust these Tamil maritime forced migrants into the national spotlight in Canada. Shortly after their arrival, they were ushered into makeshift facilities to be processed by Canadian officials until they could be transported to various immigration detention facilities on the mainland in Vancouver. While the spectacle of the boat played out in the political sphere, the Tamil maritime forced migrants that risked their lives on a dangerous voyage across the Pacific Ocean remained largely invisible figures in discourses surrounding their arrivals. The hypervisible (Mowatt et al, 2017) nature of their arrivals contributed to the Tamil maritime forced migrants being hyper-securitized through discourses of illegality, criminality, terrorism, and being burden on public resources that in turn served to rationalize the securitized approach towards these maritime forced migrants. Their mode and means of arrival justified the deployment of these political and legal discourses and had significantly impacted the ability of these Tamil maritime forced migrants to share their narratives of why they fled Sri Lanka and reasons for seeking refugee protection in Canada.
The Spectacle of the Boat (De Genova, 2013), having arriving via boat en mass, combined with the racialized and gendered tropes propagated through media and political discourses, enabled these securitized discourses to stick more readily to the Tamil maritime forced migrants (Ahmed, 2000). Borrowing from the work of critical refugee studies scholar Yen Lee Espiritu (2009) on militarized refugees, I explore the impact of the construction of Tamil maritime forced migrants as securitized refugees on their arrival to Canada. A concrete example of one of the most impactful outcomes of the securitized techniques deployed on the Tamil maritime forced migrants is through the apparatus of detention. Drawing from the lived experiences of detention from the Tamil maritime forced migrants aboard the MV Ocean Lady and MV Sun Sea, I explore how the Spectacle of the Boat is brought into the interior of the state through the Spectacle of Detention (Mainwaring & Silverman, 2017). The spectacle of detention, like the spectacle of the boat, also simultaneously renders the Tamil maritime forced migrants as both hypervisible and invisible subject.
While the Canadian state's public performance of detention as a means of controlling irregular migration played out for the media and the general public, the Tamil maritime forced migrants themselves were invisible figures closed off from the public in remote detention centers. The scars of prolonged detention were evident in the ways that each research participant interviewed described their experiences of immigration detention. While in detention and cut off from social supports and legal information, the Tamil maritime forced migrants were also subjected to aggressive interrogation techniques that negatively impacted their mental health. Several of the Tamil maritime forced migrants described their experiences in Canadian immigration detention as torturous. Immigration detention has been widely criticized by scholars and activists (Silverman and Aiken, 2020) as punitive border control practices. The case study of the Tamil maritime forced migrants is another clear example of the detrimental, punitive and inhumane nature of Canadian's immigration detention regime and the dire need to abolish immigration detention practices.

Presenter Bio:
Harini Sivalingam (she/her) is a doctoral candidate in the Socio-Legal Studies program at York University in Toronto, Canada. Her doctoral research focuses on the lived experiences of maritime forced migrants as they navigate legal and non-legal governance over borders and mobilities. Harini has presented her research at several national and international conferences including the Law and Society Association, the Canadian Association of Forced Migration Studies, the University of Trento (Italy), and the University of Lisbon (Portugal). Her research interests explore the intersections of forced migration studies, critical border studies, critical security studies, and post-colonial studies. Harini has worked as a lawyer in private practice and at community legal aid clinics in immigration and refugee law providing legal information, advice, and representation to under-serviced communities. She is currently an adjunct instructor in the Graduate Diploma in Immigration and Citizenship Law at Queen's University. For over two decades Harini has been involved in community organizing on domestic and international human rights issues. She was an intern at the International Service for Human Rights in Geneva, monitoring and reporting on United Nations sessions, and has submitted oral interventions before the UN Human Rights Council since 2009. Harini is currently on the Board of Directors for Lawyer's Rights Watch Canada.
March 6
KEYNOTE ADDRESS
Unbordering Education: Migrant Students' Resilience in the Fight for Post-Secondary Access
Tanya Aberman, Sanctuary Scholars Program Coordinator (S4 Collective) & Brantella Williams (Political Science, York)

Abstract:
Over the last decade, there has been increasing recognition of the importance of access to education at all levels for refugee and migrant populations. While schooling in Canada is generally considered, a right at the primary and secondary level, the lack of permanent status causes numerous intersecting barriers for accessing post-secondary education (PSE). High international fees, administrative and visa requirements, as well as the lack of financial support, make PSE impossible for most migrant students. In Ontario, the advocacy around the concept of equitable access to education for migrants is relatively new, but it has gained considerable media and societal attention, which has opened conversations with PSE institutions. Migrant-led activism, involving solidarity and support, has not only provided new options, but has also created platforms to overcome the challenges faced.

Join us as we discuss migrant students' resilience, which we conceptualize through solidarity and support. We will also explore the idea of sanctuary and building pathways for admission within university spaces; how could we re-conceptualize safety and inclusion beyond simply providing access?
ROUNDTABLE 2
Crossing the Settler Colonial State: Intersections and Insights
Dr. Nishant Upadhyay & Bryanna R. Brown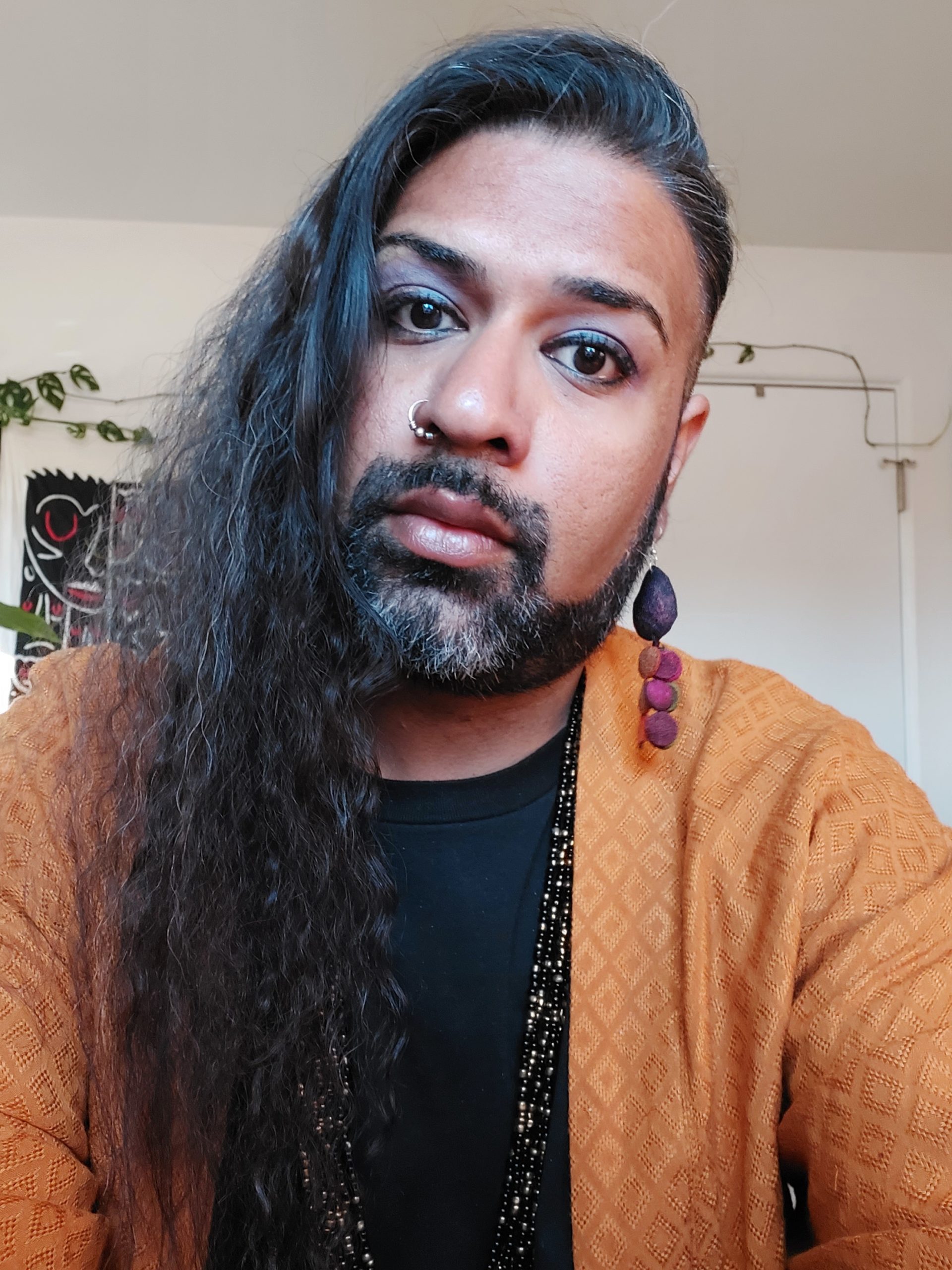 Nishant is an Assistant Professor in the Department of Ethnic Studies at the University of Colorado Boulder. They received their PhD at York University, Toronto in the Graduate Program of Social and Political Thought. Their dissertation received the National Women's Studies Association/University of Illinois Press First Book Award in 2018. Prior to joining CU Boulder, Nishant taught Women's and Gender Studies at the University of Massachusetts Dartmouth and Northern Arizona University. Their research focuses on intersections of race, indigeneity, caste, gender, and sexuality. Their book manuscript, Indians on Indian Lands: Transnational Intersections of Race, Caste, and Indigeneity, studies the formation of dominant-caste Hindu Indian diasporas in North America and Indian diasporic complicities in processes of settler colonialism, racial capitalism, antiblackness, heteronormativity, brahminical supremacy, and Hindu nationalism. The manuscript is under advance contract with the University of Illinois Press. Their work has been published in Cultural Studies, Interventions, Journal of Critical Ethnic Studies, Feminist Studies, Women's Studies Quarterly and other journals, anthologies, and online spaces. They have edited a special issue of Sikh Formations: Religion, Culture, Theory (2014) on the Ghadar movement, and co-edited a special issue of Feral Feminisms (2015) on transnational feminist analysis of settler colonialism.
Bryanna Brown
Bryanna Brown is Inuk and Mi'kmaq from Nunatsiavut, Labrador. She is the originator of the "Land Back Movement" to advocate for sovereignty in Indigenous peoples, as well as Black, Indigenous, and People of Colour (BIPOC) communities, and to promote land ownership and reclamation as a means of environmental protection, and self-determination. Bryanna is a traditional story teller and knowledge keeper. Bryanna is a professional public speaker who has held speaking engagements across Canada and internationally. ​​​​​​​She is on Indigenous Climate Action's National Steering Committee and Climate Policy Advisory Council. Bryanna has completed the Indigenous Community Support Worker diploma program with Willis College and works as a support to communities in various capacities. Bryanna is honoured to currently be working with the Keepers of the Circle, and the Climate Emergency Unit with the David Suzuki Foundation to establish a Just Transition campaign in Newfoundland and Labrador. She is a business consultant working in anti-human trafficking as well as climate regeneration to protect the land and Indigenous communities with previous and present experience working with universities across Canada, healthcare facilities, Indigenous NGOs, Black and Indigenous grassroots organizations, and international climate and policy organizations. She advocates for the rights of women, Indigenous Peoples, Missing and Murdered Indigenous Women and Girls (MMIWG), environmental injustice in relation to MMIWG and persons with disabilities (as someone with lived experience), with efforts to change public policy in order to reduce harm to Indigenous, BIPOC communities and the land.
Support, Sanctuary, Solidarity: Moving Towards Migrant Justice and Resilience
Virtual Student Conference: March 4-6, 2022
CALL FOR PROPOSALS: extended to January 26, 2022.
Keynote Speakers: TBD
The Centre for Refugee Studies (CRS), in collaboration with York Centre for Asian Research (YCAR), invites abstract proposals for its 16th annual Student Conference on the theme of "Support, Sanctuary, Solidarity: Moving Towards Migrant Justice and Resilience."
The increasing politicization of im/migration has occurred alongside the rise of nativist populism and exclusionary articulations of nationalism driven by anti-immigrant sentiment, racism and xenophobia. This has been compounded by the disparities and discriminations wrought by the COVID-19 pandemic. As forces of exclusion and precarisation gain ground, counter-movements of sanctuary, support and solidarity have offered opportunities to address the structural issues that contribute to migrant vulnerabilities at a local, national, regional and global scale (Bauder and Godoy, 2020). This has taken the form of access initiatives such as York University's Access for Students With Precarious Immigration Status Program (Villegas and Aberman, 2019) and calls for expanding access to migrant-inclusive healthcare (Spitzer et. al, 2019; OCASI, 2020).
What policy and political possibilities can and have been mobilized to address these profound inequities? How do societies move towards alternative futures that do not simply allow the continued structural legacy of displacement and disempowerment? We have seen a growth in sanctuary and solidarity policies which work to affirm migrants' rights to inclusion, challenge the rhetoric of crimmigration and securitization, and resist immigration law enforcement and expulsion. Together with movements for racial justice, Indigenous sovereignty, labour rights, and environmental justice, these initiatives have sought to reframe cities and communities as spaces of belonging for migrants irrespective of legal status and sites of refuge for refugees, asylum seekers, and displaced persons. Sanctuary and solidarity principles have inflected scholarship, activism and policy-making, making the case for comprehensive supports and intersectional equity. These efforts have succeeded in expanding the "right to the city" to new migrant groups and increasing participation and protection of vulnerable groups.
Simultaneously, refugees/IDPs/asylum seekers often have their autonomy questioned as they experience these issues. How are refugees and migrants subverting these policies to assert their autonomy and fight for their own inclusion? How do these movements work together? How are tensions mitigated? Perhaps we must discuss the juxtaposition of "sanctuary cities" and government policies against what precarious groups do to create sanctuary for themselves? How do migrant organizers experience, encounter and subvert the state, in the face of increasing governmental pushback? What are governmental institutions doing to prevent asylum seekers and refugees from accessing sanctuary, solidarity and support services?
In the midst of this increasing politicization of im/migration exacerbated by the COVID-19 pandemic, public health measures have also contributed to inequities experienced by migrants/refugees. Vaccine rollout has been inequitable, limiting the ability of migrants to be mobile as some countries do not recognize all the vaccines. Movement has been restricted based on vaccine type and administration. What is the difference between support/solidarity in this context? What spaces are created for and by migrants/refugees and how do they negotiate these spaces?
The purpose of this conference is:
To open a virtual window which brings together students, researchers and advocates from diverse disciplinary, regional and international backgrounds. With this diverse view we can better analyze and understand the issues faced by im/migrants at the intersection of sanctuary and solidarity policies. We can understand how these policies work to affirm migrant's rights to inclusion, challenge the rhetoric of crimmigration and securitization as well as whether or not these policies are even beneficial. We seek to understand how these groups also work to actively subvert these policies and negotiate solidarity on their own terms.
Recognizing that the struggles of im/migrant groups are not exclusive to the current pandemic, this conference seeks to bring to fruition meaningful discussions on a myriad migrant issues, calls to action, and potentials for liberation before, during, and after the pandemic.
Submission Criteria:

A wide-range of submissions will be considered, in addition to conventional academic paper formats, including: story-telling, spoken word, photos, virtual (dance) performances, poetry, media, art work, theatrical productions, and literary pieces reflecting on the following broad themes and topics:
Sanctuary city policies; policies of exclusion, status and citizenship for migrants, refugees, and asylum seekers
Restrictive border closures and controls
(In)Access to social services by migrants (healthcare, sanctuary educational programs)
COVID-19, policies of inclusion/exclusion (vaccinations, privilege of choice)
Environmental inequity
Globalized migrant movements
Community and solidarities between movements
The role of counter-movements
Gendered issues
Migrant workers and human rights
We welcome you to submit proposals on other topics as well!
In addition to live conference panels hosted via Zoom, we will also publish a selection of pre-recorded and read-only presentations on the conference website.
Furthermore, in addition to English, submissions for presentations in French, [Arabic, Hindi, Urdu, Mandarin] are also welcome and encouraged, and we will provide language interpretation/ translation as needed. Applicants may indicate their preference for presentation format and requests for language interpretation along with their abstract submission.
Instructions for Abstract Submission:
Individuals, groups, or panels wishing to participate in the conference must submit a 250-word abstract to yorkcrscaucus@gmail.com by January 26, 2022. Submissions will be assessed and responded to by late January 2022.
Abstract submissions MUST be accompanied by the following:
Name(s) of presenter(s)
Key presenter email address
Title of Abstract
Three to five keywords
A short personal profile (no more than 150 words)
Indication of whether the presentation will be made by a panel or an individual
Indication of the preferred presentation format (live talk, pre-recorded, or read-only)
Indication of language interpretation and translation needs/requests, if applicable
Indication of the time zone you are located in (panel time frames will be staggered to facilitate participation of presenters in various time zones)
For more information about presenting at the conference please contact: yorkcrscaucus@gmail.com
References:
Bauder, H. (2017). Sanctuary cities: Policies and practices in international perspective. International Migration, 55(2), 174-187.
Bauder, H., & Godoy, M. (2020). Upscaling Migrant Sanctuary and Solidarity Policies and Practices in Times of COVID-19. International Organisation for Migration (IOM), Geneva.
Moffette, D., & Ridgley, J. (2018). Sanctuary city organizing in Canada: From hospitality to solidarity. Migration and Society, 1(1), 147-155.
Gardner, K. (2017). What's Happening to Sanctuary?. Briarpatch, May–June. https://briarpatchmagazine.com/articles/view/whats-happening-to-sanctuary
Villegas, P. E., & Aberman, T. (2019). A double punishment: The context of postsecondary access for racialized precarious status migrant students in Toronto, Canada. Refuge: Canada's Journal on Refugees/Refuge: revue canadienne sur les réfugiés, 35(1), 72-82.
The CRS-YCAR Virtual Student Conference is generously co-sponsored by:
Centre for Research on Latin America and the Caribbean (CERLAC), Communication Studies, Canadian Union of Public Employees (CUPE) 3903, Department of Humanities, Department of Philosophy, Department of Politics, Dr. Susan McGrath, Faculty of Environmental and Urban Change, Faculty of Graduate Studies, Founders College, Graduate Program in Geography, Osgoode Hall Law School, School of Health Policy and Management, School of Social Work, York Centre for Asian Research, York University Graduate Students' Association (YUGSA)
Here is the First Video of the playlist. Please click the video to view the Conference Playlist!