Undergraduate and graduate students
55,000
International students from 178 countries, as well as domestic students from across Canada
8,500
York University drives growth and social development in many of the most diverse and fastest-growing communities in Canada, both in Toronto and other parts of the Greater Toronto Area (GTA), like Markham, Richmond Hill, Vaughan and Brampton.
This report specifically examines how York acts as:
• A Ladder of Opportunity
• An Engine for Social Progress
• A Driver of Economic Growth
Download the PDF version of the summary (2.7 MB)
Download the PDF version of the full report (1.4 MB)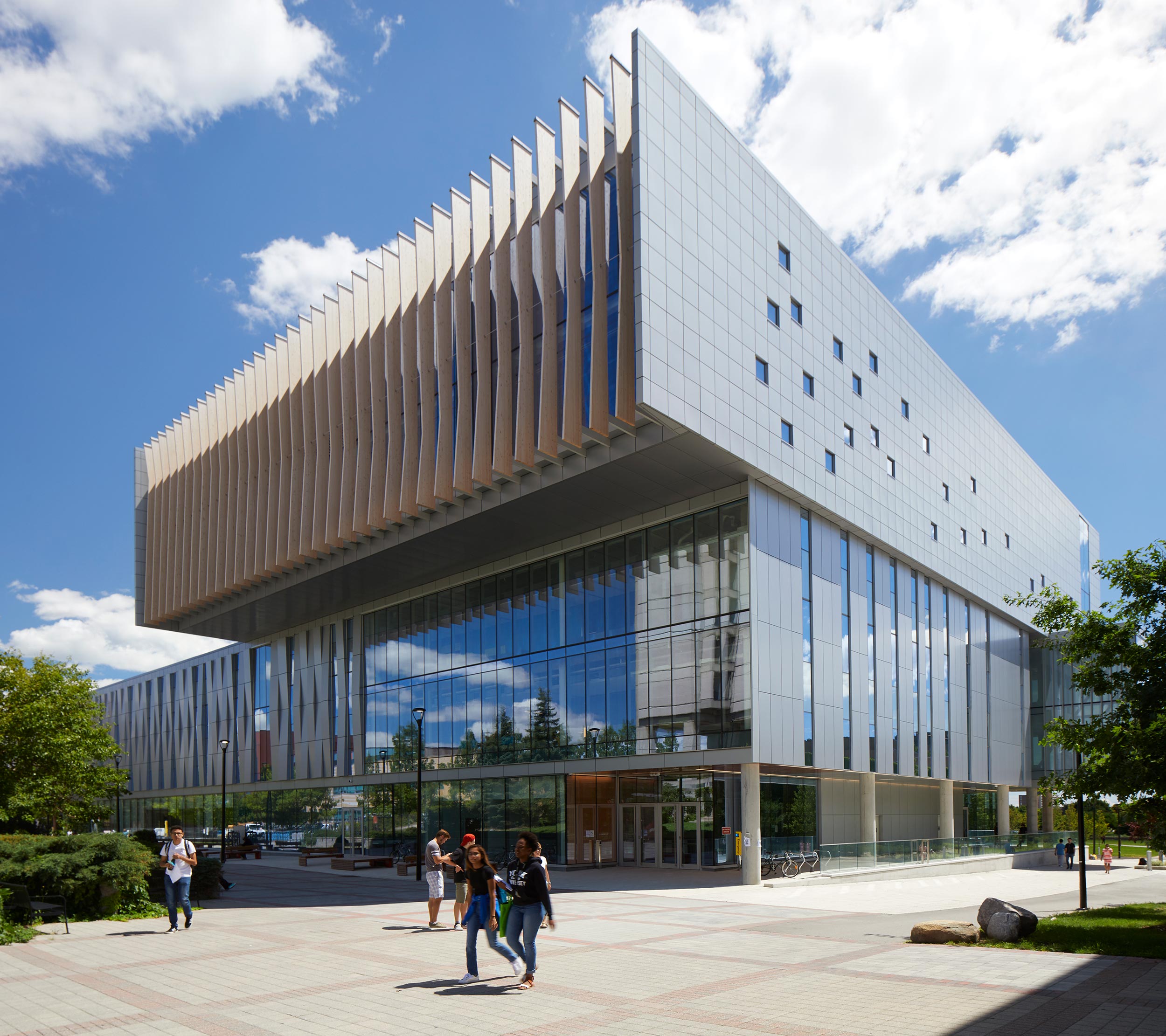 The University boasts two campuses in Ontario and is currently building a third one to serve the expanding needs of these dynamic cities and regions. Our comprehensive Keele campus features state-of-the-art learning and research facilities located in the heart of the GTA. Glendon campus is located in midtown Toronto and is uniquely specialized in offering bilingual and French-language programs. In 2023, the York University Markham Campus (MC) will open its doors and offer students innovative programs focusing on technology and entrepreneurship to meet the emerging labour market and research needs of the region.
By enrolment, York is the second largest university in Ontario and the third largest in Canada. The University employs 1,670 full-time faculty and 5,205 staff.
York alumni surveyed
5,551
Current students surveyed
2,239
What makes York truly unique is the way it pairs research and learning excellence with a deep commitment to inclusion, community engagement, and social and economic justice. York opens the doors of higher education to traditionally under-represented groups – first-generation students, students with disabilities, mature students and individuals from marginalized groups. The transformative impact of a York education creates social and economic opportunity for these individuals, their families and their communities. We also seek to push our scholarship and innovation into the neighbourhoods, cities and regions we serve, building more prosperous, inclusive and resilient communities.
York has one of Canada's most diverse groups of students, staff and faculty. This diversity is York's greatest strength and the key to our ability to make positive social, economic and environmental change.
York is home to 55,000 undergraduate and graduate students, including 8,500 international students from 178 countries, as well as students from across Canada. By enrolment, York is the second-largest university in Ontario and the third largest in Canada. The university employs 1,670 full-time faculty and 5,205 staff.
This report highlights the significant benefits generated by York University. It was developed by Higher Education Strategy Associates, 2018-19 data. The group generated and implemented two surveys in partnership with York's Office of Institutional Planning and Analysis, and these were key sources of evidence for the review. We surveyed 5,551 York alumni and 2,239 current students, with a special focus on first-generation students.
We hope you'll be able to realize York's vast social and economic impact, driven by our vision of academic excellence, access and opportunity. This impact extends far beyond our campuses to the GTA, Ontario, Canada and, ultimately, the world.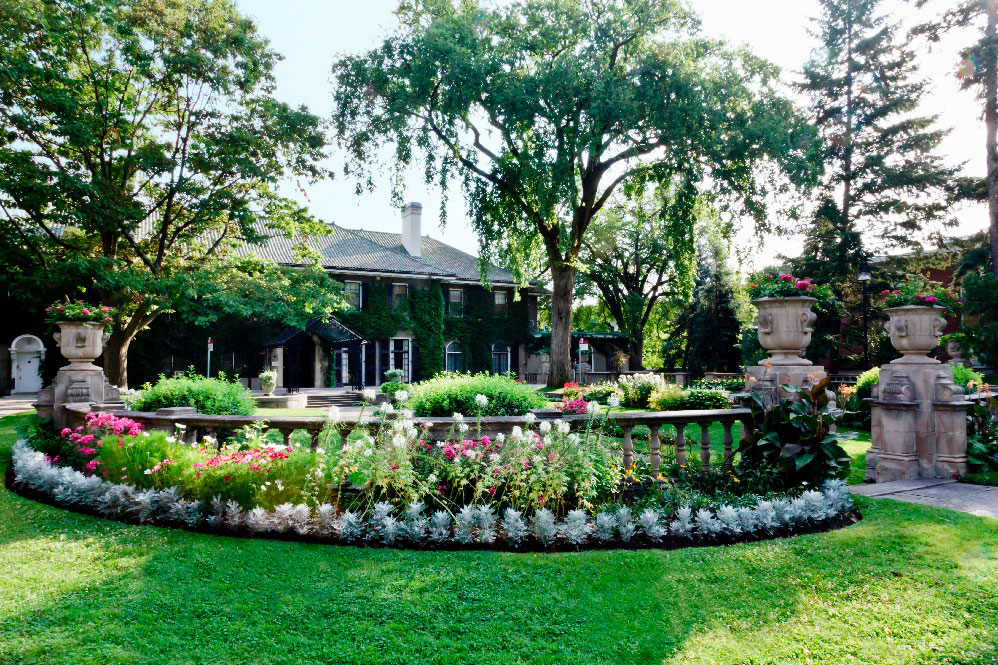 As of 2019, there are
21,226
people ages 25 to 64 with university degrees they would not otherwise have because of York
Access to university education is recognized as being transformative. The literature establishes that university graduates have higher earnings than high school or college graduates, including graduates from lower income backgrounds. There are also non-financial benefits related to health, stronger relationships and civic engagement. Many of these benefits pass along to university graduates' children.
An Engine for Social Progress
York alumni are
13.5%
more likely to have volunteered in the past 12 months than other university graduates in the GTA
Universities have a responsibility to the communities in which they are situated, not just to the students who pass through their gates. York achieves this partly by producing civically engaged graduates, who volunteer millions of hours and create new charities and non-profits, and partly by engaging in research and other service activities that are broadly in the public interest and designed to foster resilience in local communities.
A Driver of Economic Growth
Total estimated spending footprint of York, its students and its alumni in 2018
$2.3B
York University contributes to the provincial economy in significant and direct ways: first, through the employment and immigration of its access and international alumni; second, by its focus on fostering innovation and entrepreneurship; and third, through hundreds of industry partnerships that benefit both the private sector and the university and its students.
Research That Contributes to Communities
York University received
$45.87
million in partnership research funding through more than 800 agreements
Advancing the public good is a focal point of York University research. To help support this direction, in 2018-19, York University received $45.87 million in partnership research funding through more than 800 agreements.
The report's findings clearly show that York University is an economic engine for the GTA, Ontario and Canada. The report also highlights how we drive social progress, through our collaborative and interdisciplinary learning, scholarship, creative activities and innovation. In all of our activities, we focus on addressing society's most pressing challenges by working with government, industry, community organizations and international partners.