About the Program
We provide Black students enrolled in Grades 7-12 an opportunity to see themselves at university. The "Day at York" programming provides these middle- and high-school students an opportunity to see and imagine themselves within a post-secondary institution, and to learn about the opportunities available to them should they wish to pursue PSE. Participants were able to attend sessions with invited speakers, educational workshops, campus tours, and networking sessions with Black faculty, students and alumni who can answer questions, discuss programs, talk of application processes and more.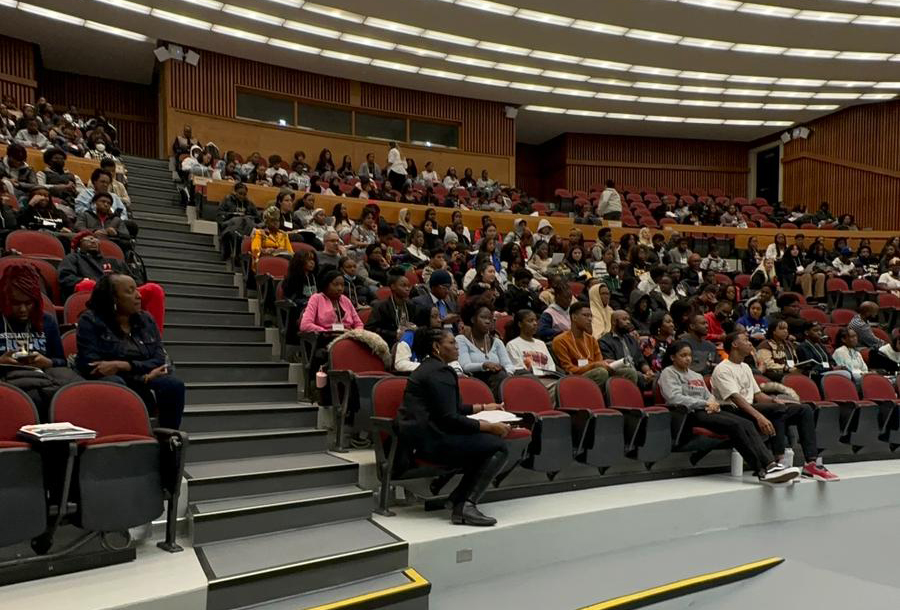 Program Objectives
Create and provide spaces for grades 7-12 Black students in at York university enabling them to explore their PSE aspirations – activities will include guest speakers, interactive workshops, and networking sessions with Black faculty, current students, and alumni.
Engage Black students in discussions about their experiences exploring issues and topics of interest.
Help to educate students about PSE application processes, institutional programs, and career pathways.
Provide students opportunities to engage in open discussions on contemporary issues, share information, and reflect critically on social media information knowing that such information has influence on students' decision making.
Examine historical and contemporary sources that serve to inform about educational goals and challenges, and in turn use digital techniques to create new and/or additional content which will help to amplify the voices, ideas, and realities of Black youth in living Toronto. The goal is to build needed skills that will be used in PSE and in careers.
Results
Day at York | 1-Day Sessions
Summer 2022 – 82 middle school students from York Region School Board
November 2022 – 16 high school students from Auburn Drive High School, Halifax, N.S.; March 2023 – 118 students grades 7-12, York Region School Board
May 2023 – Black Students Association (BSA) Conference, Peel Region School Board - 238 Grades 11 & 12 high school students
---
I enjoyed getting knowledge about how you don't need to have it all figured out, realising that you get to explore who you are in university with all the opportunities."
Meeting my people and learning from someone who made it."
The food and the speaker, I was able to get motivation to go for my dream."
---