About the Program
York University has received a $1.2-million donation from the RBC Foundation as part of RBC Future Launch, directly supporting the work of the Jean Augustine Chair in Education, Community and Diaspora, held by education Professor Carl James in partnership with colleagues from four universities across the country – Dalhousie University,  McMaster University, University of Calgary, and University of British Columbia.

Impact
We anticipate that up to 900 high school and university students, and postdoctoral scholars could be served through the various projects as part of the Securing Black Futures: A National Partnership to Advance Youth Academic & Career Success program. RBC Foundation's $1.2-million donation will provide direct support to the Chair's programs in four key areas, including:
Hosting the first ever National Conference for Black youth in Canada.
Supporting student pipeline initiatives at York and up to four other universities across Canada that will bring high school students unto university campuses, thereby enabling them to imagine themselves participating in post-secondary education.
Establishing a Research & Data Hub that will strengthen research and information capacity and inform better public policy.
Creating new opportunities, supports and training for young Black scholars who as graduate students and post-doctoral fellows will engage in research, teaching and mentorship activities that will serve as resources to local Black communities.
The research component will build on existing Canadian census data with a longitudinal study of grade 11 and 12 students over a three-year period, informing the development of new community-based and student-support programs, and will for the first time facilitate the sharing of documentation and data across Canadian universities — allowing for geographical and contextual comparisons to be made.
The Research & Data Hub brings together schools boards largely from Metropolitan Toronto (Durham Region, Peel Region, York Region, Toronto, Toronto Catholic and Ottawa) to act as a central repository of census data that will provide the first broad-based educational and social profile of youth in far greater depth than that which is presented by Statistics Canada. It will tell of the conditions which shape the experiences of children and youth; identify particular challenges and/or barriers to their educational and social success; make visible institutional and structural inequities across sectors, communities and regions; and most importantly, provide opportunities to develop effective and transformative interventions. With research data and knowledge translation, children, youth, families, educators, youth workers, and social service providers will benefit.
---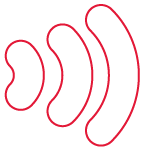 Special Edition Webinar
The Jean Augustine Chair in Education, Community & Diaspora, presents a special Faculty of Education Summer Institute (FESI) Special Edition Webinar, titled "Celebrating RBC's Investment in Student Success."
---
What is the RBC Future Launch?
RBC Future Launch is a 10-year, $500-million commitment to empower Canadian youth for the jobs of tomorrow. With a focus on networking, skills development, practical work experience and mental wellbeing supports and services, the initiative aims to help break down the barriers facing young people. In 2020, RBC announced a series of actions against systemic racism – including a commitment to invest $50 million by 2025 through RBC Future Launch to create meaningful and transformative pathways to prosperity for up to 25,000 BIPOC youth with investments in areas such as skills development and mentoring.
This generous donation, made possible by the RBC Foundation, will support Professor James' trailblazing work to build pathways for Black youth to pursue their educational goals, and provide new opportunities for current and future Black scholars to drive positive change at York, across Canada, and beyond."
— Rhonda L. Lenton, York University President and Vice-Chancellor
Meet the Securing Black Futures Program Team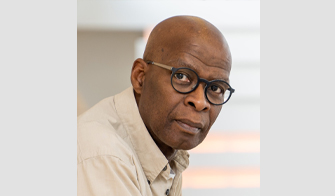 Carl E. James, Securing Black Futures Program Director & Project Lead – York University
Carl E. James is the Jean Augustine Chair in Education, Community & Diaspora at York University. He is also Senior Advisor in Equity & Representation in the Office of the VP Equity. His research has examined the schooling, education and employment experiences and achievements of Black youth. His recent book is: Colour Matters: Essays on the Experiences, Education, and Pursuits of Black Youth.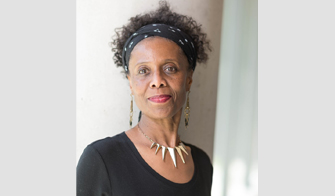 Annette Henry, Project Lead – University of British Columbia
Annette Henry holds the David Lam Chair in Multicultural Education in the Faculty of Education at the University of British Columbia. She studies successful approaches to educating black youth, black teachers, feminist research and pedagogy in Canada, the US and the Caribbean. She has won awards for outstanding contributions to gender, equity and Black education.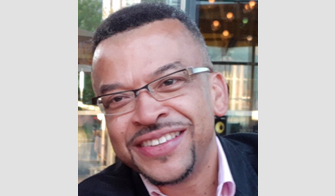 Kevin Hewitt, Project Lead - Dalhousie University
Kevin Hewitt is professor of physics at Dalhousie where he is developing medical devices, and novel optical techniques. Featured in the film Cool Black North, he has been recognized for community service and science promotion in co-founding the award-winning Imhotep's Legacy Academy, a K-12/university STEM outreach program for Black students.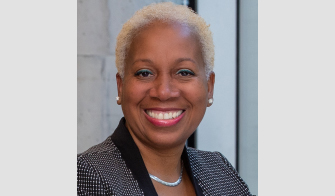 Juliet Daniel, Project Lead – McMaster University
Professor Juliet Daniel is a Cancer Biologist and Associate Dean of Research and External Relations in the Faculty of Science at McMaster University. Prof. Daniel's research team is currently elucidating the molecular/genetic causes of the disparities in incidence and poor outcomes of triple negative breast cancer in Black women.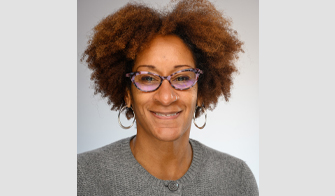 Jennifer D. Adams, Project Lead – University of Calgary
Jennifer D. Adams is a Tier 2 Canada Research Chair of Creativity and Science/Associate Professor at The University of Calgary where she holds a dual appointment in the Department of Chemistry and Werklund School of Education. As the PI of the Creativity, Equity and STEM Lab, she researches STEM teaching and learning environments with an emphasis on identity-affirming, creativity-fostering, and justice-oriented approaches.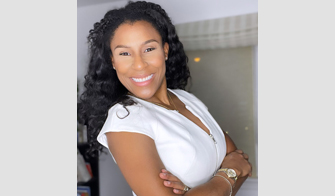 Anika Forde, Research Program Manager, Jean Augustine Chair In Education, Community and Diaspora
Anika Forde BA (Hons), MSc is a social entrepreneur with nearly a decade of experience in the non-profit, international development and corporate spaces. Anika has successfully led transformative programs targeted at decolonization, inclusivity and anti-oppression. Her experiences are in mixed-methods research with a particular focus operationalizing change - moving from theory and practice to impact, sustainability and accountability.