Between the market and the state, how should society be organized, and who should control the commanding heights of the economy? How should societies best respond to the existential threat of climate change? How can we optimally design policies that reduce poverty and income inequality? To what extent does self-interest explain the decisions of individuals in the marketplace and beyond?
Our Economics program is ideally suited to people who are interested in such intellectual challenges. Develop your analytical and critical-thinking skills in a highly interactive, tightly-knit, and bilingual community. Ours is a collaborative program, not just in how it is delivered but also through its relationships around the world. Our professors have a global reach and a wide variety of specializations including macroeconomics, international trade, industrial organization, finance, immigration, public economics, innovation economics, public health, the history of economic thought, and data science.
Skills You'll Learn
---
Learn economic theory, its application to economic analysis, and to the design of economic and social policy
Gain strong analytical skills
Study statistical methods used in economic analysis and business, and apply them to practical challenges
Understand the economic behaviour of individuals and firms, and the ways in which institutions shape economic and societal outcomes
Get exposure to associated fields, such as finance, law, and public health, and concepts relevant to understanding economic forces and policy today
Careers
---
As an Economics graduate, you are well-equipped to become a leader and change maker. You can choose to pursue graduate studies or obtain additional qualifications. Here are a few examples of possible career paths:
Data Analyst
Financial Risk Management
Financial Analyst
Investment Banker
Market Research Analyst
Management Consultant
Product Manager
Strategic Planner
Foreign Trade Analyst
Tax Auditor
Researcher
Visit the Career Centre for more career options in Economics.
Hands-On Experiences
---
Apply the concepts and theories you're studying to real world challenges. Engage in guided practical experiences in the classroom, workplace, community and abroad. These are some opportunities for Economics students.
Choose a specialization stream in third or fourth year: Accounting & Finance, Economics & Public Policy or Mathematical Economics & Economic Theory
Join the national Bank of Canada Governor's Challenge, in which teams simulate the role of advisor to the bank's Governing Council
Complete an internship in the Greater Toronto Area
Join the Glendon Economics & Business Club to boost your skills and meet like-minded classmates
News & Events
What's happening on campus and around the department? Stay in the loop with our Twitter feed, and get involved!
Meet Your Professors
You'll learn from and get to know friendly, high-profile professors, who have strong international backgrounds and real-world experience, and are often working and researching in the field.
Student Supports & Programs

Glendon prides itself on being a supportive community that goes the extra mile to ensure you get the help you need. See some of the resources Economics students use the most.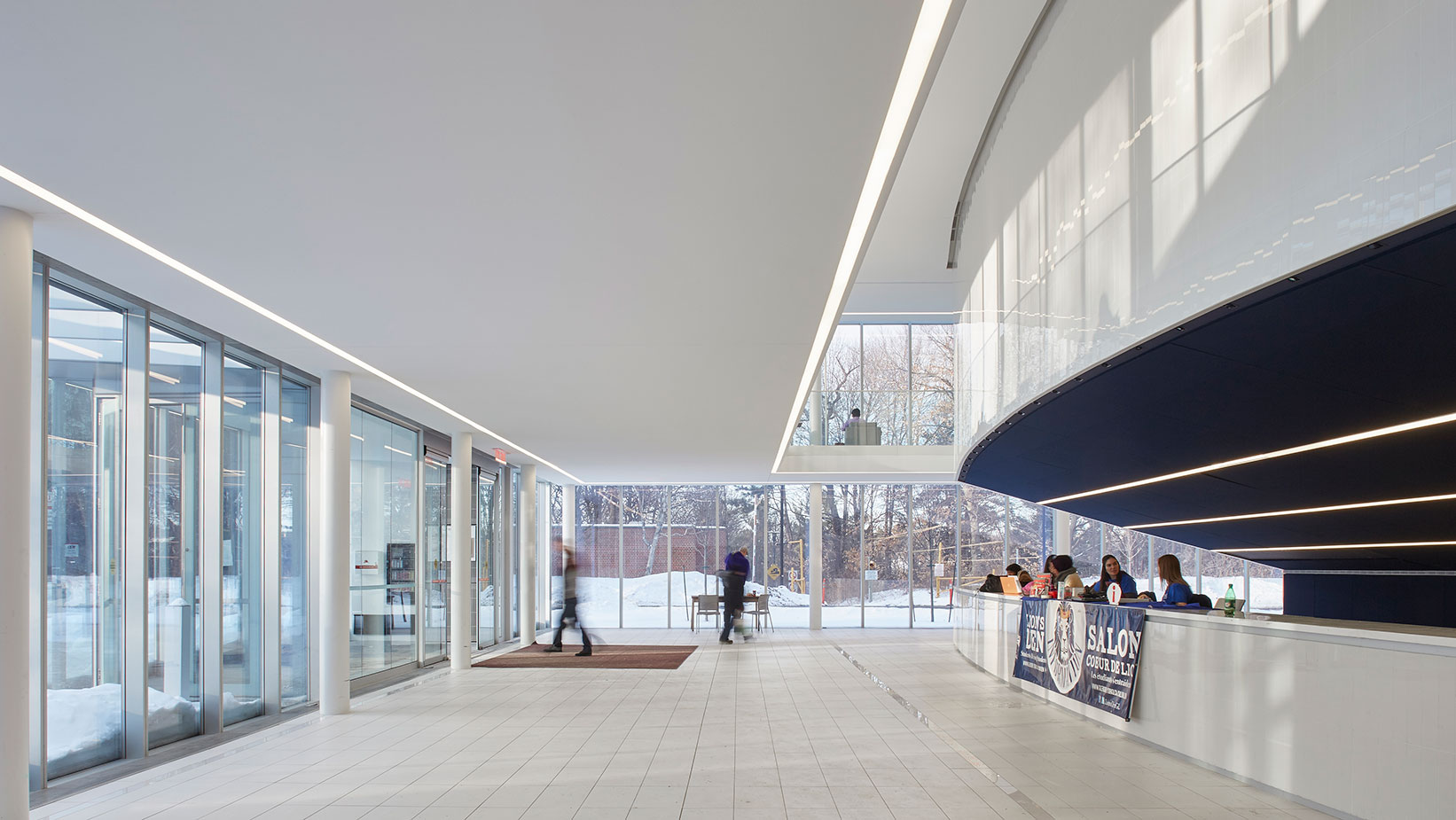 Admission Requirements
Ontario Secondary School Diploma (OSSD) or equivalent with an average* in the mid to high 70s
A minimum of six 4U or 4M courses, including 4U English or FRA4U
We accept a combination of U and M courses and OACs
Economics & Business Economics: MHF4U and MCV4U recommended
Proficiency in English OR French
* Average is calculated based on the top six 4U; 4M or DU courses
Check out the full requirements
---

Apply Now!