A language dies about every two weeks. Make a positive change by taking on this threat to the world's linguistic heritage. In our close-knit multicultural and multilingual community, you'll examine the building blocks of languages, how they develop and change, how people learn them and the way regional accents differ. As you explore other fascinating language-based questions, you'll find lots of opportunities to apply your knowledge both inside and outside the classroom. In small classes, you'll have close contact with expert linguists and engage with a community passionate about languages.
Skills
---
Think critically about language to make insightful observations, formulate hypotheses and draw scientific conclusions
Understand linguistic development and how language is used in current and past societies
Learn about the similarities and differences among language groups and dialects
Appreciate language's complexity and structure at different levels, from sound to meaning
Careers
---
As a Linguistics & Language Studies graduate, you are well-equipped to become a leader and changemaker. You can choose to pursue grad studies or obtain additional qualifications. Here are a few examples of possible career paths:
Audiologist
Interpreter and translator
Speech-language pathologist
Advertiser and marketer
Language teacher
Public policy analyst
Journalist
Editor
Publisher
Visit the Career Centre for more career options in Linguistics & Language Studies.
Hands-On Experiences
---
Apply the concepts and theories you're studying to real-world challenges. Engage in guided practical experiences in the classroom, workplace, community and abroad. These are some opportunities for Linguistics & Language Studies students.
Focus on language endangerment
Learn Anishinaabemowin (Ojibwe) through a video game
Focus on Romance languages and linguistics
Learn another language — 20 are taught between Glendon and Keele campuses
Access to a host of campus resources, including the Centre for Research on Language Contact, the School of Translation, a French publishing house called Éditions du GREF, and computer-based language tools
Admission Requirements
---
Ontario Secondary School Diploma or equivalent with an average* in the mid to high 70s
Minimum of six 4U or 4M courses, including 4U English (ENG4U) or FRA4U
A combination of U and M courses; OACs are accepted
Proficiency in English OR French
*Average is calculated based on the top six 4U; 4M or DU courses
Check out the full requirements
Student Supports & Programs
Glendon Campus prides itself on being a supportive community that goes the extra mile to ensure you get the help you need. See some of the resources Linguistics & Language Studies students use the most.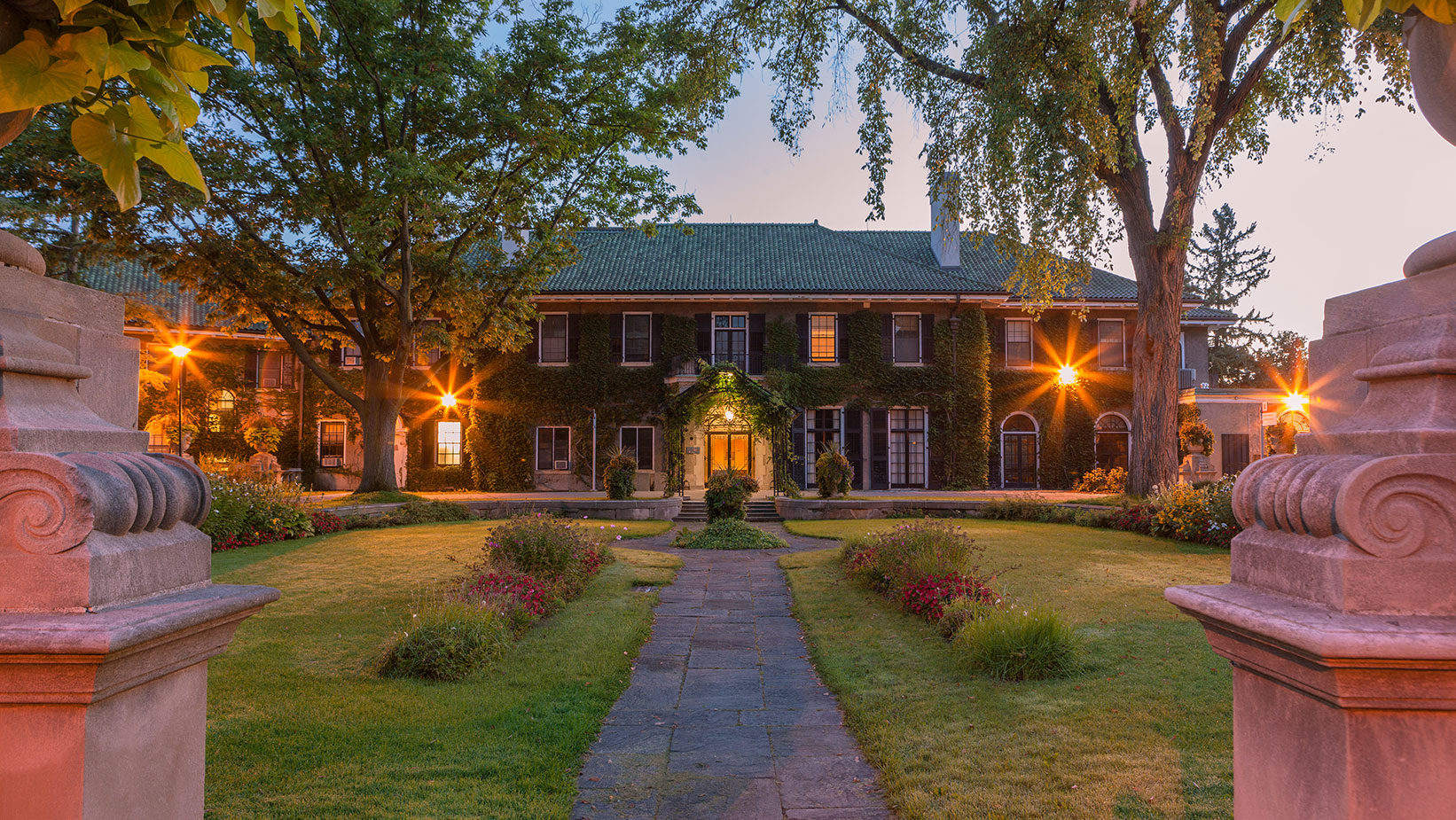 Meet Your Professors
You'll learn from and get to know friendly, high-profile professors, who are leaders in diverse areas of linguistics research.
News & Events
Get involved on campus and in the community to meet fellow students and boost your Glendon experience.
No items found
No items found

Apply Now!