Learn about what others have chosen to study and do through this innovative program.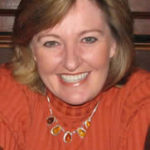 Since graduating from York University in 2008 with an MA in Humanities, Adele Spraggon has become an adult training specialist. Along with her business partners, she designs 3rd Age Learning Programs which enable people in retirement to connect socially, share skills and knowledge and get involved with their communities. She considers her interdisciplinary studies invaluable in the creation of these unique, project based workshops designed to offset the effects of ageism. As a mature student, who obtained her BA Honours through part-time studies while raising her three children, she is herself a life long learner and brings valuable first hand experience to her teaching. She resides in Markham with her husband and children.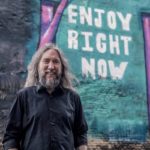 Following his graduation, Anthony Metivier taught Film Studies as a Guest Professor for the Art History Department at Die Universität des  Saarlandes in Germany from 2009-2010 as well as during the summer of 2011 under the auspices of a Mercator Research Grant. Titled "'Elective Affinities'? Studien zu filmischen Adaptionen von Romanen und Erzählungen mit Kunstbezug," the project explored the aesthetic, philosophical and commercial relationships between novels, films and paintings.
Anthony has since worked as a story consultant and developed ScriptCastle a website devoted to film literacy. He released Disaster Genre Secrets for Screenwriters and Horror Genre Secrets for Screenwriters in 2013.
Anthony currently runs Magnetic Memory Method where his approach to the Memory Palace, other memory techniques and mnemonics has introduced several new innovations to the art of memory. Influenced by memory skills innovators like Matteo Ricci and Tony Buzan, Anthony is a promoter of mental literacy across all disciplines.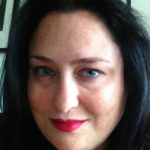 Candace holds an Honours B.A. in Visual Arts and Art History from the University of Windsor and a M.A. in Art History from York University. Her PhD focussed on Canadian Church architecture as a social, cultural, and historical text; however, her current research looks at the adaptive reuse of church architecture by non-Christian religious groups. In addition to publishing her work in journals and two scholarly anthologies, she has presented her research at more than thirty national and international conferences.
While completing her PhD, Candace worked for the Ontario Heritage Trust as a Consulting Architectural Historian and was awarded the 2009 Ministry of Culture Opus Award for the Best Team Project as part of the team that created the Ontario's Places of Worship Inventory and Website.
Currently Candace teaches in the School of Liberal Arts and Sciences at Humber College in Toronto, and is the Vice President of Membership for the Society for the Study of Architecture in Canada.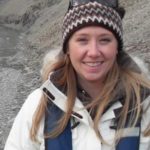 After completing an Honours Bachelor of Arts in Religious Studies and an MA in Humanities at York University, Canina is aspiring to go to law school. During her MA, she specialized in Religious Metaphor, writing her thesis on the Ladder Metaphor in Medieval Monastic Mystical texts. Interdisciplinary studies have revealed to her that the world is ever changing and developing with its multi layers of –isms and peoples. She believes that law is powerful and pervasive over humanity and that it is the method to address world issues to create positive changes in society. With her current educational background and a legal career, she hopes to be part of movements to tackle issues such as the environment and health.
She considers herself an advocate of environmental consciousness and natural health. In the time since she has graduated Canina has worked in a number of industries and done some traveling. She has travelled to Europe, visiting Switzerland, Italy and France and all over North America. Her most recent travel adventure was taking a job on an expedition ship that provides tours to Canada's Arctic regions. She worked for Cruise North Expeditions and lived and worked on the ship from June to September. This was quite a significant experience for her, both in employment experience and life experience in general. Currently Canina is working full-time for The Keg and is a planning her next adventures to Europe and Australia.
Concetta's (HBA Trent U., MA Concordia U, MA York) primary research interests are centered on the political aspects of twentieth-century experimental creative works (literature and film) and current philosophical/theoretical approaches in cultural and political analysis, with a special focus on reading traumas of religious, race and/or gender oppression in our secularist age. She has two publications to her credit, a collection of prose poems and a novella, and has most recently directed and written documentaries for television.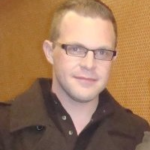 Damon's dissertation, "The Modern Myth of Adolescence: Coming-of-Age as Deviation from Maturation," traced the development of a conceptual trend within adolescence in the West to determine how and why coming-of-age in this trend transformed from a temporary liminal stage in ancient myth into a fixed liminal state—or "liminal trap"—in modern culture and literature. Before his time at York, Damon earned an honours BA in Media Studies from Goucher College with a thesis on metanarrative in radio journalism. He then completed a Master of Liberal Arts degree in Humanities and English at the University of South Florida while working as an assistant producer for WUSF-FM and as the tenor soloist for the Mendelssohn Choir of Tampa Bay. He has published, presented, and performed in academic, professional, and creative capacities, and looks forward to a career focused on interdisciplinary teaching and research.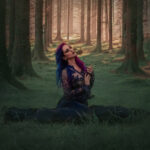 Deborah Herman holds both an Honours B.A. and a Masters degree in English at York University. She completed her PhD in 2013 after defending her dissertation, titled "Angela Carter's Feminist Metamorphoses of Fairy Tales: 'Demythologizing' the Tradition." She is currently working as an independent scholar and is volunteering her time as a tutor for the Orillia and District Literacy Council.
She is a Registered Social Worker and has a Masters degree in Educational Psychology.  She has 25 years of experience working with children and parents both educationally and therapeutically. She has extensive expertise in teaching pro-social skills.  She has been the School Counsellor at Bialik for 18 years. Prior to that she was the School Psycholgist at King David High School in South Africa. She also  lectured at Medical School at the University of Witwatersand and lectured to psychology students at Rhodes University in South Africa. Prior to that she  worked as a Social Worker at the Johannesburg Hospital in psychiatry and peadiatrics .
She has written and published 3 books.
David goes to play therapy
Memories and Reflections of my school years
The Treasured Gift
She is a certified Yoga teacher.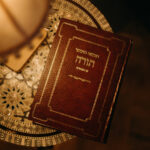 Denise Handlarski is pursuing a Masters in Humanities with the graduate diploma in Jewish studies as part of the requirements for training as a Rabbi in the Humanistic Jewish movement. She recently earned a PhD from York in English in postcolonial literature and theory. Her current work investigates intersections between postcolonial concepts/identities and Jewish ones.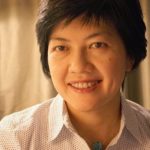 Doris Sung is Assistant Curator for Exhibitions and Research at the Peabody Essex Museum in Salem Massachusetts. She works closely with the Curator of Chinese and East Asian Art at the museum in organizing exhibitions, acquisition, and collection research. Sung earned her Ph.D. from the Graduate Program in Humanities at York University in 2016. Her dissertation entitled "Redefining Female Talent: Chinese Women Artists in the National and Global Art Worlds, 1900s – 1970s" focuses on Chinese women artists' contribution to the artistic and visual-cultural reforms in early-twentieth-century China.
Prior to joining PEM in 2016, Sung was an adjunct professor of Chinese and East Asian art at York University, and the University of Toronto Scarborough. She was also the Project Coordinator for the international research and digital humanities project "A New Approach to the Popular Press in China: Gender and Cultural Production, 1904-1937," a collaboration between York University, University of Heidelberg, Academia Sinica (Taipei), and a number of other higher education institutions.
Sung is also a visual artist and holds an MFA in visual arts from York University. Her research interests include modern and contemporary art of East Asia, cultural interactions between Asian and European artists, and feminism and visual culture.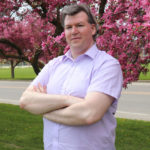 Erik Mortensen, PhD HUMA 2021
Erik's academic work has appeared in several scholarly edited collections and academic journals based upon his PhD research on the vigilante as a mythic figure in American culture. He has taught courses in the Faculty of Liberal Arts and Sciences and Innovative Learning at Humber College across ranging disciplines of Literature, History, Communication, and academic and critical skills development. He has also published several fiction works and continues to pursue new creative and academic projects around his teaching.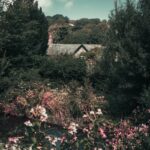 Fiona holds a BA Hons in Humanities from York University and an MA in Cultural Studies from Goldsmiths College, University of London. Her research focuses on late nineteenth and early twentieth century European philosophy and art, particularly that of Central Europe. Her dissertation entitled "In the Beginning was the Garden: Anna Lesznai and Hungarian Modernism 1906-1919" explores the intellectual and aesthetic transformation of Hungary at the beginning of the twentieth century through the lens of the artist Anna Lesznai. This project examines the philosophical underpinnings of these transformations and their embeddedness in a commitment to socio-political change.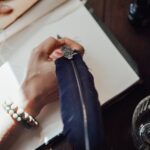 Hannah Jocelyn holds a B.A. (Hons.) from Concordia University in English Literature. Her interests include contemporary women's fiction and North American history. Her future studies will concentrate on the dynamic between Canadian and American contemporary female authors.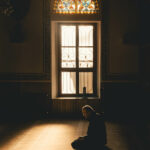 Irfaan Jaffer, PhD HUMA 2018
Dr. Irfaan Jaffer received his Bachelor of Arts from York University in 2008, his Master of Arts from the University of Toronto in 2010, and his Doctorate from York University in 2018.
Dr. Jaffer's dissertation focused on the subjects of human rights, ethics, and contemporary Islamic thought. In 2021, he published his dissertation as a book with Vernon Press, entitled: Traditional Islamic Ethics: The Concept of Virtue and its Implications for Contemporary Human Rights.
Since 2018, Dr. Jaffer has been giving guest lectures and classes at various Islamic organizations and interfaith institutions. Currently, he is conducting research for his next course: The Concept of Psychology in the Islamic Tradition.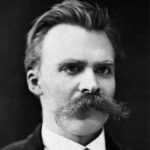 Ivan holds a Master's in Humanities from York University, as well as an Immigration Practitioner Certificate Program from Seneca College. He also holds Bachelor's and Master's degrees in English and French Philology from V.I. Vernadsky Taurida National University in Urkaine. His interests focus on Nietzsche's philosophy and language. His MA project was entitled "Symbolism in F.Nietzsche's Thus Spake Zarathustra", as well as English, Russian and French Translations from the original German of Nietzsche's works. He plans to continue exploring Symbolism in Nietzsche's work in the above translations from the German.
A published poet (both Russian and English);
A poetic translator (English/Russian and Russian/English);
A member of the Interregional Union of Writers, Russia;
A Corresponding-Member of the Derzhavin Academy of Russian Literature and Fine Arts (based in St. Petersburg, Russia).
Ivan Zhavoronkov has been recently recognised as a contemporary Russian philosopher as one of the articles he has published on Nietzsche has been placed in An Anthology of Contemporary Russian Philosophy. Vol. 10. Moscow, 2018. (Russian edition).
The article is entitled, "The Socio-Cultural and Linguistic Aspects of the Translation of Art Symbols (based on the text of Friedrich Nietzsche's Thus Spake Zarathustra)".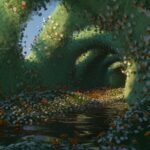 Jason holds a BFA in Creative Writing from the University of British Columbia. Returning to academia after a long sojourn through the world of professional theatre, he intends to focus his studies on the history of public memory: mythology, oral folk and fairy tales; the role, function and purpose of populist narratives as expressed and retold through contemporary mediums, and the potential consequences of the dissolution and/or degradation of core narratives in modernist cultures and societies.J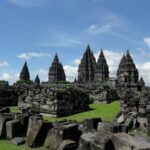 Joe studies the history and religions of Western and South East Asia with an emphasis on Israel and India.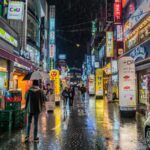 Jooyeon holds a B.A in Art History and Creative Art and a M.A in Humanities from York University. A translator and independent curator, her area of interest is popular culture of Korea and Japan in the colonial and postcolonial context. Her dissertation entitled "The Representation of Women in Colonial Korea" will analyze literary and visual representations of gender and sexuality in popular media in order to comprehend the formation of cultural identities of women in the history of colonialism, nationalism and modernity during the first half of the colonial period in Korea from 1905 to the mid 1920s.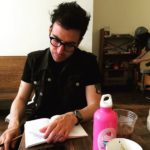 In his dissertation entitled After Collective Memory: Postnational Europe and Socially Engaged Art, Joshua connects public art interventions to diverse histories and theories of memorialization, and assesses predominant imaginaries of European home against a competing andinsurgent migrant activism. Joshua is currently researching the inclusion of navigational metaphors in selected digital archives of urban public space. His work has appeared in Descant Magazine; Drain: Journal of Contemporary Art and Culture; M/C Journal; Mediapolis: Journal of Cities and Culture; Networking Knowledge: Journal of the MeCCSA; PhiN: Philology in the Network (Philologie im Netz); Topia: Canadian Journal of Cultural Studies; Reviews in Cultural Theory; and in three edited volumes. In the Fall 2016, Joshua will be working as an Assistant Professor (LTA) of Media Studies in the Department of Cultural Studies at Trent University.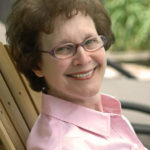 Karen Levy is the Rabbi of Rabbi of Oraynu Congregation for Humanistic Judaism. While earning her MA at York with a Graduate Diploma in Advanced Hebrew & Jewish Studies, Karen completed rabbinic studies at the International Institute for Secular Humanistic Judaism and was ordained in 2009. Her major interest is in minority cultural identity and values in the face of assimilation. Since the 1980's she has held leadership positions in the Secular Humanistic Jewish movement. Rabbi Levy has taught in the movement and in public schools; and has developed a variety of educational materials and programs. With a B.Ed. from University of Toronto, some of her best training as an educator comes from her three boys, and recently, grand children.
Karen can be contacted at: info@oraynu.org.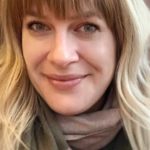 Kathryn Franklin is an Arts and Science post-doctoral fellow in the English department at the University of Toronto. Her dissertation, Glamour in the Good: Exhibiting Glamour's Expression in Toronto's Urban Imaginary, charts a history of glamour in Toronto and demonstrates how Torontonians have continuously negotiated, courted, and challenged the expression of glamour in the city. Her post-doctoral project, " 'I Write Because I Love Canada': Recovering Phyllis Brett Young and the Popular Canadian Imagination" aims to situate the Toronto-based author Phyllis Brett Young as an important figure in the field of Canadian popular literature of the 1950s and 60s. This project endeavours to show how Young's work contributed to the urban Canadian middlebrow novel and how her glamorous public persona helped to champion Canada in the popular imagination. Franklin's work has appeared in Imaginations, International Journal of Fashion Studies, Journal of Curatorial Studies and World Film Locations: Berlin. She also served as a co-editor for the Canadian literary publication Descant.
Kaziwa holds a B.A. (Hons) in Communications Studies and a certificate in Migrations and Forced Refugee Issues, both from York University, as well as a Postgraduate certificate in Journalism from Sheridan College. She is the author of 10 books, both fiction and non-fiction, and in recognition of her short stories the two-time recipient of an award at the Amita Festival of Art and Literature in Italy. She is the founder and director of two magazines, Nwekar (1992-2001) and Nvar Magazine (1998-2010). She is a founder of the Anti-Genocide Project, and has participated in numerous international conferences in several Middle Eastern and European countries. Kaziwa's academic interests include genocide and culture, culture and communication theory, Kurdish studies, and gender and ethics.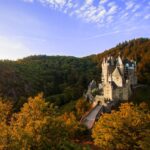 Madalina embarked on her graduate program in Humanities after completing a Combined Honours degree in English and French degree at Glendon College, York University. With an interest in liberal arts, particularly literature and history, Madalina focused her major research project on the power of literature to both delight and to instruct. Shortly after graduating from York, Madalina started work in the communications department of The Retired Teachers of Ontario, a province wide organization representing retired educators. Madalina also writes for the international newspaper The Epoch Times, an independent publication published in 30 countries and 17 languages (www.theepochtimes.com). The paper's commitment to authentic in-depth reporting and to human rights issues is especially appealing to Madalina, who is concerned about the persecution of Falun Gong practitioners in China, a peaceful meditation practice based on truthfulness, compassion and tolerance.
Madalina can be contacted at: madalina.huber@hotmail.com.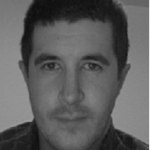 Upon the successful defense of his dissertation during the spring of 2012, Mark was selected to receive the 2012-2013 Pearl Resnick Postdoctoral Fellowship at the United States Holocaust Memorial Museum (USHMM) in Washington. Building on his original dissertation work, his postdoctoral research project will examine how and why hundreds of Canadian military personnel became involved at the Bergen-Belsen concentration camp, a site that had been surrendered to and which remained under the control of the British Army. The remarkable Canadian efforts at this camp have not been properly acknowledged, studied or documented. Mark will be in residence at the USHMM through 30 April 2013.
He may be contacted via e-mail at: mcelinscak@ushmm.org.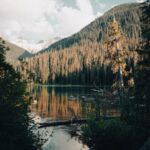 Marlee holds an Honours BA in Political Science from York University, following a year of study in Israel. Marlee spent the last two years working for the Federal Minister of Citizenship, Immigration and Multiculturalism. Her research interests include Jewish immigration to Canada and the effects of multiculturalism on Canada's Western Jewish communities.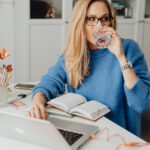 Maureen holds a B.A. in English Literature from Memorial University and an M.A. in Interdisciplinary Humanities from Laurentian University. Between degrees, Maureen worked for 15 years as a marketing and communications writer, editor and creative director. Her main interest is the role of the animal in indigenous knowledge systems, and she is currently researching stories indigenous people tell about dogs—from dog-husband myths to canine characters in contemporary Native fiction. Among Mo's recently completed work is an article on dogs in the novels of Ojibwe writer Louise Erdrich. Her article on contemporary animal control programs in indigenous communities is slated for publication in an upcoming volume from Wilfrid Laurier University Press.
Melanie holds an Honours B.A. in Law and Society from York University. She is currently working on an M.A. in Humanities and her current area of research is exploring the way in which the Law and aspects of popular culture are connected by the media which assists in shaping legal issues and she is examining the enrichment as well as harm that this interconnectedness has on the objectivity of Canadian legal practices. Her other areas of academic interest include: culture studies, critical race theory and gender and ethics studies.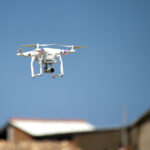 Neil holds a B.A. (Hons.) Cinema Studies, University of Toronto, along with an M.A. Media Studies, Concordia University. Neil is currently completing his dissertation, The New Military Intelligence: On the Human Turn in Military Affairs and the Displacements of Culture. The dissertation traces the relations between Canada's expeditionary war in Afghanistan, biopower, 'fast' and 'slow' political violence, and the human turn in contemporary military affairs. The project makes evident the multi-directional exchange between military and non-military zones of production, and ultimately argues that military counterinsurgency doctrine is one part of a wider 'culture of counterinsurgency' in Western neoliberal societies. Neil's academic interests include cultural and communication theory, the experimental humanities, war studies, and military affairs. Currently living in Saskatoon, Neil teaches communications as a sessional lecturer at the Edwards School of Business, University of Saskatchewan, and at St. Peter's College in Muenster.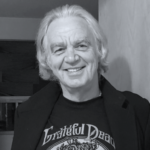 Peter Unwin's research examines the historical and contemporary status of the book in the face of extreme technological change. His dissertation The Book and its Discontents: Truth, Information and the Deathing of the Book, provides an historical account of the cultural, economic, and technological pressures that sought to remove the printed word from the page, and locate writing and reading within an electro-digital environment. His scholarly work has appeared in the Canadian Journal of Communications; Convergence: The International Journal of Research into New Media Technologies, and Peninsula; a Journal of Relational Politics. Peter is also the author of numerous books including Life Without Death, shortlisted for the 2014 Trillium Book Award, and the poetry collection When We Were Old, a finalist for the 2015 ReLit Award. His latest novel, Written In Stone, interrogates the meeting point between indigenous land and a settler/immigrant effort to meaningfully comprehend it. His second poetry collection, The Infinite Park, is to be released in the spring of 2021. Peter is a member of PEN Canada.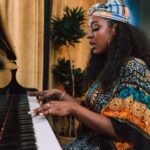 Reva holds an MA in Interdisciplinary Studies from York University; her thesis was a study of African American musicians Nina Simone and Abbey Lincoln and their expressions of engagement with the civil rights movement. She has written a young adult biography of jazz pianist Oscar Peterson, published by Groundwood Books in 2003.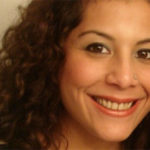 After having successfully completed her MA in Humanities at York University, Sahar Rizvi, a writer and community worker, was hired as a Project Coordinator for a community hate crimes awareness-building initiative funded by the Ministry of the Attorney General in the region of Peel. Moreover, she was recently appointed to the CASSA (Council of Agencies Serving South Asians) Board of Directors, an organization whose aim is to provide resources to "facilitate the economic, social, political and cultural empowerment of South Asians" in Canada. As a writer, Sahar was placed second in the "Heinrich Boll Foundation's Award" in the Young Writers Competition: Women in Pakistan. Some of Sahar's poems were published in both The South Asian Review (January 2009), and Voices and Visions (March 2008).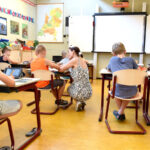 Sharanpal has completed a Master's degree in English, from the University of Calgary. She graduated from the University of Winnipeg with a Bachelor of Arts (Hon) and a Bachelor of Education. She taught middle school in Winnipeg, Manitoba. She is a published poet; her work has been included in two anthologies, Exposed and Red Silk: An Anthology of South Asian Canadian Women Poets.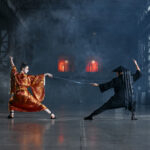 Simran holds an Honours B.A. in Sociology and a minor Women's Studies from York University, and is currently working on her MA in Humanities at York. She has done work in youth rehabilitation centres as well as the Legislative Assembly of Ontario. She is interested in researching on women in the Sikh diaspora in Canada, in particular the ways in which young Sikh-Canadian women negotiate their multiple identities through martial arts.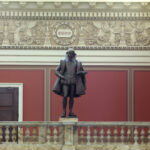 Stephanie earned a B.A. in English from the University of Toronto in 1984. In 1991 she earned her B.ed. and in 2004 a Master's degree in teaching English from OISE. She is working on an M.A. in Humanities and is interested in the historical development of the role of the artist in society, critical theory, and Shakespeare.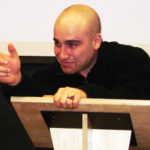 Dr. Stephen Gennaro is a cultural historian of youth and media and he teaches Children's Studies at York University. Dr. Gennaro studied at both UCLA and McGill University after completing his MA in Humanities at York.
He has published on a wide range of topics like: The Daily Show, Canadian Identity, Sherlock Holmes, Sex & the City, Children's Rights, Advertising, the 1960s, the FBI, baseball, Herbert Marcuse, and the Model-T Ford. In his most recent project, Dr. Gennaro worked with organizations like Craig Kielburger's Free the Children in producing a report that examined Canada's commitment to the United Nation's Convention on the Rights of the Child.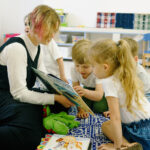 Tehmina has an undergraduate degree in English and Psychology from Pakistan. She taught English for several years in her native country to high school students and prepared them for the Cambridge GCE O-Level examinations. As a New Canadian she decided to go back to university and recently graduated with a BA Honors in English and a TESOL certificate from York University.
She also taught English to non-native speakers at COSTI Immigrant Services. She is interested in using Cultural Studies as a lens to analyze the works of South Asian writers to explore the impact of extremism on gender and female identity.Te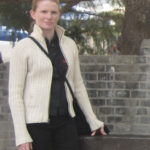 Terry Boyd-Zhang is currently writing and editing in Beijing, PR China. After leaving southwestsern Ontario,Terry completed a BA at St. Stephen's University, St. Stephen, NB (1995) which included travels through Asia and Europe. She felt an affinity for China, so after graduation she went to teach English in northeastern China and then Shanghai. She returned to Canada to complete a BSc at The Kings University College, Edmonton, AB (2002).
Terry was thrilled to be accepted at York and she was grateful to successfully completethe MA program with the help of excellent, understanding professors. She was the recipient of the China-Canada Scholar Exchange Program (CCSEP) scholarship which enabled her to learn intermediate Chinese at Beijing Language and Culture University. She was previously awarded the Hanyu Shuiping Kaoshi (HSK) scholarship which consisted of a one-month intensive study program at Nanjing Normal University. Her interest is in modern Chinese literature, especially the life and literature of Ling Shuhua. She is currently applying to PhD programs in Beijing. Terry has published poetry and short stories.She is supported in all her endeavours by her husband and two children.
Terry can be reached at: terrybz7@yahoo.com.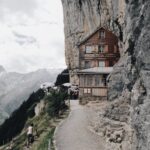 Tracey obtained an Honours BA in English and German Studies (York University) and a Post-Graduate Certificate in Education from the University of Wales Institute, Cardiff (UWIC) (Wales, UK). She is an Ontario Certified Teacher for Secondary English and History, and is currently pursuing a MA. Interests range from Germanic myths and fairy tales, to identity and culture in Switzerland.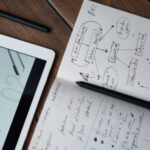 William also holds a BA in Economics (St. John Fisher College), an MA in Economics (University of Toronto) and an MA in Humanities (York University). His dissertation was entitled "Sexuated Topology and the Suspension of Meaning: A Non-Hermeneutical Phenomenological Approach to Textual Analysis," which was accepted without revisions and nominated for a Dissertation Prize. A book based on this dissertation was published in 2015 under the title Lacan and Meaning: Sexuation, Discourse Theory, and Topology in the Age of Hermeneutics. He is a proud American.
William can be contacted at: williamurban@outlook.com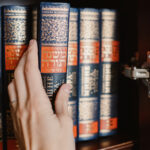 Yael Seliger holds an honours BA and MA in History and Political Theory from the Hebrew University, Jerusalem as well as an Med from the University of Toronto (OISE). Her general academic interest is in ways in which literary expressions reflect cultural, national, linguistic and social issues. Specifically, Yael's research focuses on post-modern trends in Hebrew literature within the context of major historic developments.

Learn More
The Graduate Program in Humanities at York is an exciting environment to pursue innovative, socially engaging, career-ready education. Contact our Graduate Program Assistant to learn more.