Adriana Moran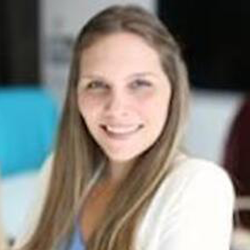 HR Specialist, The Boston Consulting Group
Human Resources Management, Bachelor of Human Resources Management (BHRM), Honours 2014

As an International student, York University was a great platform to join Canadian society and obtain an education that would set me up for success in the business world. As I engaged in the process of considering Canadian Universities, I soon became aware that there were very few schools offering undergraduate HR programs, especially ones with strong and recognized credentials. When I joined the Honours BHRM program at York University, I soon realized this was the right place for me. I had access to a variety of resources as well as an incredible network of talented and knowledgeable professors.
Soon after graduating in 2014 with the Dean's Honour Roll distinction, I joined The Boston Consulting Group's (BCG) campus Recruiting Team as a Recruiting Assistant, and have been with them since. This was a huge accomplishment as I had a deep interest in the management consulting industry and in this particular firm. Since joining BCG, I have been able to grow as a professional and be part of a team of extremely talented and motivated individuals.
I was recently given the amazing opportunity to join the Buenos Aires and Santiago teams in South America expanding my breath of experience by supporting the HR function as an HR specialist. Prior to that, I supported the recruiting team by coordinating all activities regarding International, Experienced, and Advanced Degree Candidates for the Toronto, Montreal, and Calgary offices. On the International side, I act as a liaison with BCG North America and International Recruiting teams to coordinate the recruiting process for candidates from highly recognized universities. I am also the point of contact on all matters regarding candidates with advanced educational backgrounds such as PhD's and JD's. I have been able to thrive at BCG, ensuring outstanding candidate experience and increasing the number of successful hires.
Browse more Alumni profiles