Alicia DeFreitas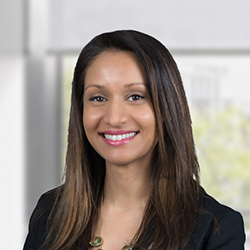 Chief Human Resources Officer (CHRO), BDO Canada
Graduate Program in Human Resource Management, Master of Human Resource Management (MHRM) 2008

Alicia DeFreitas is BDO Canada's Chief Human Resources Officer (CHRO). Alicia focuses on human resources practices that attract, engage and encourage learning and growth. Alicia has led innovative human resources solutions and has proven experience managing through complex change.
After graduating from the Master of Human Resources (MHRM) program at York University, she became a board member as a programs officer for the MHRM Alumni Committee. Alicia helped establish a vital network for MHRM alumni to stay connected and organized learning sessions for graduates by liaising with academic researchers and HR professionals.
Alicia is a recognized leader in human resources and is known for her strong influence to the profession both internally and externally, for her diversity of thought, and people focused approach.
Browse more Alumni profiles