Andrew Galatsan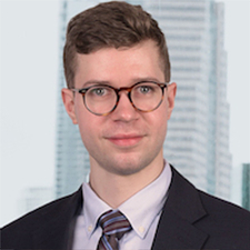 Human Resources Assistant, Federal Government
Human Resources Management, Bachelor of Human Resources Management (BHRM), Honours 2019

Prior to starting my undergraduate studies at York University, I thought of Human Resources as a purely administrative function. I have since realized that this is not the case, as Human Resources has the potential to make-or-break firms competitive advantage through the strategic management of its human capital. It was not a single course or assignment that made me realize this. Instead, it was a multitude of courses that gave me the chance to scaffold pieces of information to adopt this holistic strategic view of HR as a business partner. Unpacking the how and why within my courses gave me the ability to understand the strategic implications behind HR practices.
As this interest in Human Resources evolved, so did my ambitions. With the great support of professors, I was able to obtain the Certified Human Resources Professional (CHRP) designation while still completing my 4th year. This great news was paired with the acceptance I got from the University of Toronto, to complete a Masters of Industrial Relations and Human Resources in Advanced Standing. Given the competitive nature of this stream, I have full confidence that York University has equipped me with the tools needed to succeed. For the summer term prior to the master's program, I have started off my career working as a Human Resources Assistant within the Federal Government in Ottawa. This opportunity gave me the chance to be exposed to several disciplines within HR, such as compensation, organizational design, and staffing. Seeing the mechanisms that are put in place to support their guiding principles really impressed me, and the passion towards best practices amongst the employees has inspired me to push myself to do the same.
Upon reflection, I am extremely grateful for the experiences that have taught me so much, from both professors and fellow colleagues. Most notably, I am humbled to have been the student of professor's Michael McGarry and Christopher Chan. They both demonstrated a level of unmatched professionalism and dedication in helping facilitate the professional growth of their students, and I will forever be thankful for it.
Browse more Alumni profiles