Isra Ikram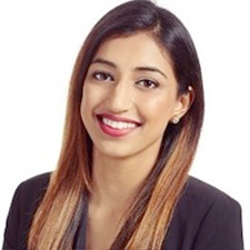 Recruiter, Talent Acquisition, HBC Stores: Hudson's Bay, Saks Fifth Avenue
Human Resources Management, Bachelor of Disaster and Emergency Management (BDEM), Honours 2013

As an international student from the Middle East, I decided to pursue my Bachelor's degree with Honours at York University's School of Human Resource Management. I specifically chose York's BHRM program as it offered a complete exposure to the discipline of human resource management, thereby making it easier for me to identify the aspects of the field that I intended to specialize in after graduation.
The BHRM program surely bridged the gap between university and the professional world as our lectures involved a combination of classroom and web-based learning, real-life business cases, presentations, workshops, guest speakers, and much more. Most importantly, I was fortunate enough to have been taught by talented professors who truly made our lectures engaging and valuable. We were challenged to problem solve, think outside the box, and polish the art of public speaking, all of which are essential traits for an HR professional, and especially for a Talent Acquisition Professional such as myself.
Upon graduation, I landed a Recruitment Coordinator opportunity at Wal-Mart Canada's head office. Shortly after, I was promoted to Recruiter where I oversaw the recruitment of Optical and Store Management positions across Canada for approximately two years. I was then recruited over to the Hudson's Bay Company's (HBC) Talent Acquisition Team where I led the Saks Fifth Avenue Canada talent hunt. I was the sole Recruiter for Canada and performed the full-cycle recruitment for all Store Management positions of the brand new Saks store launches across Canada. Presently, I oversee the recruitment of Hudson's Bay, Saks OFF 5TH, Home Outfitters, and HBC Outlets.
My ties with York University did not end after I had graduated, but instead have become stronger as I have been invited multiple times by my former professors to host Guest Lectures to share my past experiences as a student and current responsibilities as a Talent Acquisition Professional. I am truly honoured to be able to give back to the School of Human Resource Management.
Browse more Alumni profiles