Dario Kosarac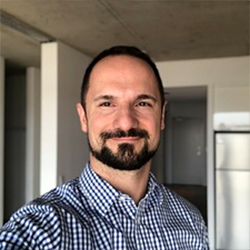 MD, Talent Analytics & Rewards, CPP Investments
Graduate Program in Human Resource Management, Master of Human Resource Management (MHRM) 2014

Dario leads a team responsible for the development, governance and administration of compensation, benefits and retirement programs, as well as the overall talent analytics for CPP Investments' employees around the world.
Prior to joining CPP Investments in 2015, Dario was with Sun Life Financial, where he held various roles, including heading total rewards and mobility for Sun Life Asia in Hong Kong, and leading the sales compensation practice in Toronto. He also worked as a compensation consultant with Willis Towers Watson in Philadelphia and Toronto, supporting clients on competitive pay analyses, job leveling, and M&A integration initiatives.
Dario holds a Masters of Human Resources Management from York University, and a Bachelor of Science in Economics from the Wharton School of the University of Pennsylvania.
Browse more Alumni profiles