Tracy-Lynn Reid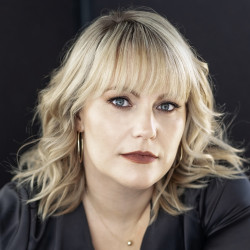 Senior Director, Workforce & Talent, Info-Tech Research Group
Graduate Program in Human Resource Management, Master of Human Resource Management (MHRM) 2015

Tracy-Lynn Reid is a Human Resources leader who has spent her career supporting organizations within the private and public sectors, both unionized and non-unionized. Her professional experiences cover the full suite of HR services, including Workforce Planning & Succession Management, Labour & Employee relations, Organizational Design & Restructuring, Talent Acquisition, Employee Engagement & Experience, Culture, Performance Management, and Strategy development, etc. She has also consulted on a variety of domestic and international projects, providing HR advice & guidance.
Since 2018 she has been working with Info-Tech Research Group, initially leading a team of Research & Advisory Analysts who provide Talent & Leadership-related expertise to external IT clients. Currently, she is the Senior Director of Workforce & Talent for Info-Tech's Research Division and her team's primary goal is to support internal employees and people leaders, in partnership and alignment with corporate HR.
Tracy-Lynn completed her formal post-graduate HR studies at Humber College in 2006 and then York University in 2015, the latter of which was her Master of Human Resources Management (MHRM). She is a Certified Human Resources Leader (CHRL) under the Ontario Human Resources Professional Association (HRPA); and also holds her Bachelor of Arts, French Studies, from Carleton University.
Browse more Alumni profiles