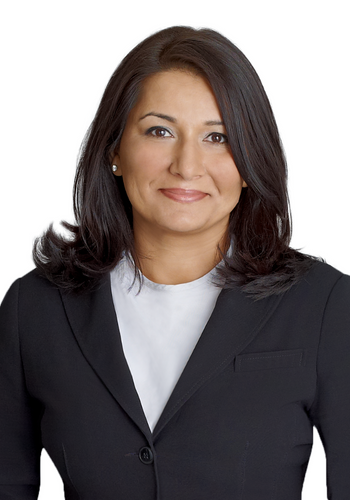 Poonam Puri, Clinic Director
Professor Poonam Puri is one of Canada's most respected scholars and commentators on issues of corporate law and governance, securities regulation and financial markets. She is a Full Professor at Osgoode Hall Law School and the York Research Chair in Corporate Governance, Investor Protection and Financial Markets.
Professor Puri is a former Associate Dean Academic and Associate Dean Research at Osgoode Hall Law School, York University and currently serves as Chair of York University's Senate.
Appointed to Osgoode's faculty in 1997, and a recipient of its Teaching Excellence Award in 2023, 2022, 2009 and 1999, Professor Puri is a prolific scholar who has co-authored/edited over 100 books, articles, book chapters and reports.
Professor Puri has served as Co-Director of the Hennick Centre for Business and Law, a joint initiative of Osgoode Hall Law School and the Schulich School of Business at York University, from 2008 to 2013. She is also former Head of Research and Policy at the Capital Markets Institute, Rotman School of Business, University of Toronto and Founder and Director of the Business Law LLM at Osgoode Professional Development. In 2016, she co-founded the Osgoode Investor Protection Clinic, the first of its kind in Canada, for which she serves as Academic Director.
Professor Puri has been recognized with the Peter Dey Governance Achievement Award (Governance Professionals of Canada, 2022), the Yvan Allaire Medal for Outstanding Contributions in Governance (2021, Royal Society of Canada), Law Society of Medal (2021, Law Society of Ontario) and the David Walter Mundell Medal for Excellence in Legal Writing (Attorney General of Ontario, 2020). She has also been named as one of Canada's top 25 most influential lawyers in 2015 and 2017, and as a WXN Top 100 Most Powerful Woman in Canada (2023 and 2011), among other distinctions.
Professor Puri has a Bachelor of Laws (LLB, Silver Medalist) degree from the University of Toronto and a Master of Laws (LLM) degree from Harvard Law School.
Brigitte Catellier, Associate Director
Brigitte obtained her BCL/LLB degrees from McGill University (National Program) and was admitted to the Quebec Bar. She also obtained the designation of Certified In-House Counsel – Canada and is a Fellow of the Chartered Governance Institute.
She began her legal career at Norton Rose Fulbright where she was named Partner in Business Law. She developed deep expertise in securities laws and corporate transactions.
Brigitte has 25 years of experience in regulated industries, including transportation and media, where she held senior and executive roles. She was Associate General Counsel and Associate Secretary of Canadian National Railway Company and Vice-President, Legal and Corporate Secretary of Astral Media Inc.
Brigitte has also developed deep expertise in corporate governance and the regulation of financial services as Corporate Secretary and Head of Governance of HSBC Bank Canada, Vice-President, Associate General Counsel and Corporate Secretary of Sun Life Financial, Vice-President, Corporate Governance and Compliance of Meridian Credit Union and Corporate Secretary of Motus Bank, and in her current role as Chief Governance Officer of the Cooperators Group.
In January 2019, Brigitte joined York University as Adjunct Professor of Osgoode Hall Law School. She is Associate Director of the Investor Protection Clinic and teaches Compliance in the Financial Services Sector and the Regulation of Financial Institutions as part of the Financial Law LLM program.
Brigitte is a Subject Matter Expert in Boardroom Dynamics for the Chartered Governance Institute's certification program.
Brigitte is a member of the Ontario Securities Commission's Investor Advisory Panel and of the Canadian Securities Administrators' Investor Advisory Panel. Brigitte was a member of the Board of Directors of Governance Professionals of Canada for 6 years. She was the recipient of the Governance Professional of the Year award in 2022.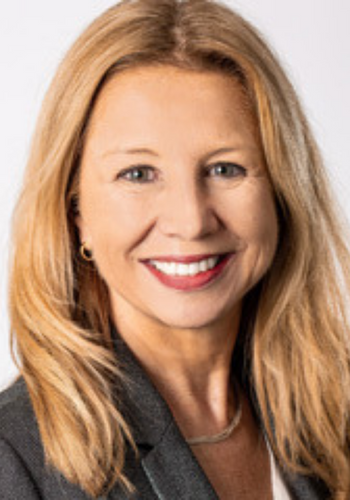 Supervising Firms
Thirteen law firms have partnered with the Clinic to provide supervising lawyers for the Clinic's files on a pro bono basis:
Partners
The Clinic is funded by The Law Foundation of Ontario and has a community partnership with FAIR Canada.