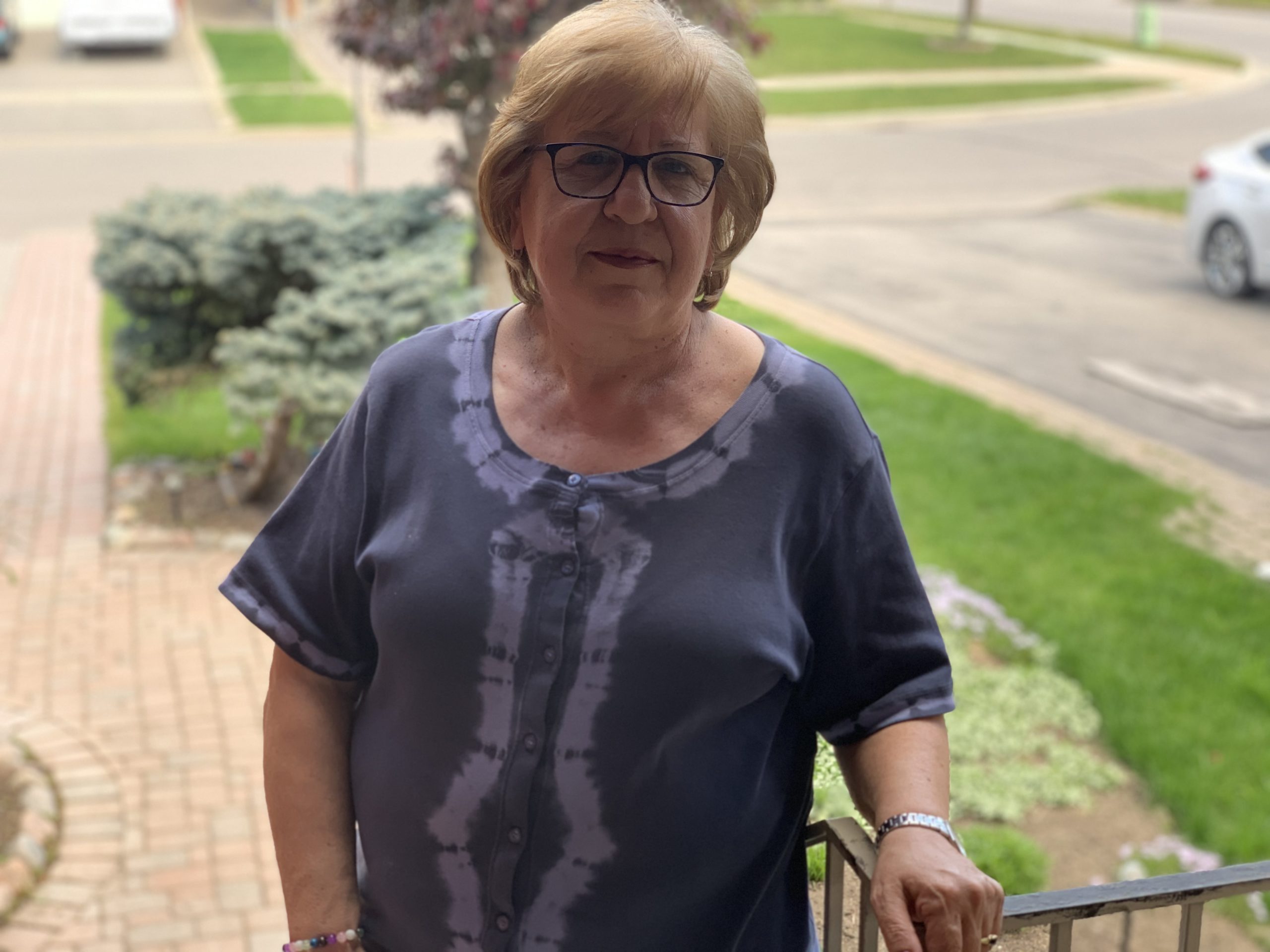 "York has been my home for 46 years, which is one of the reasons why I haven't retired yet – I'm just not ready. It's a job, but it doesn't feel like a job because York is its own environment, its own city. But it's not like a downtown office job, I walk around the campus and run into so many friends. It is like home.
I started working at York in March 1975 when I was 20 years old, back when they didn't have a Human Resources Department – it was called "Personnel Services." I was offered three positions – not something that you would see today! My career began at the Faculty of Education, in administration.
Today, I work in the Humanities Department, as an admin assistant dealing with the contract faculty hiring process, but I have had seven different roles throughout my time at York. I spent nine years in the Faculty of Education and then moved to the Department of English. From there, I went to the Centre for Continuing Education which is not what it is today – our unit was so small that at one point we were moved off campus for a few years, and now there is a whole new building being built for Continuing Education!
But my most rewarding position was with the Center of Human Rights and Equity, where I spent the majority of my career – almost 17 years. Initially it was called the Center for Race and Ethnic Relations, then both the Sexual Harassment Education and Complaint Centre and the Employment Equity office merged to then become the Centre for Human Rights and Equity. Throughout my time in the Centre, a lot of positive changes were initiated that impacted the York community on matters related to human rights.
And we weren't simply helping students, we helped staff and faculty deal with different social issues like racism and sexual harassment, and we were making a difference. It educated me and opened my eyes to all the issues that were happening on this campus and the world. The people I worked with were caring, compassionate and bright, and were doing a lot of advocacy, bringing in speakers that opened my eyes to so many different topics. I held this job while I was raising my children, so while I was being educated on these same issues, it helped me to educate my sons, and that has carried them through into their adult life.
After the shooting at the École Polytechnique in Montreal, every year on December 6 I helped The Centre for Human Rights organize a memorial service at the University. We would organize events to help educate and bring the community together. We would also plan events around International Women's Day and International Day for the Elimination of Racism. It was very enjoyable to bring awareness to the community about these important issues around us.
Looking back on my nearly five decades at York, I have to say, that working at York has been very good to both me and my family. My three boys, Michael, Alex and Justin grew up running around this campus. I balanced working full-time, with raising them and also caring for an elderly parent. One of my proudest moments was when my oldest son Michael graduated from York and then proceeded to work at different Departments on campus for a few years.
I look back at my time fondly, and even after 46 years, I am not ready to go yet. I've loved all my positions at York, and I have loved the work I've done. It has been very rewarding."
Liliana Hassani, Staff
Administrative Secretary, Department of Humanities
Faculty of Liberal Arts & Professional Studies