"Bees ... by virtue of a certain geometrical forethought ... know that the hexagon is greater than the square and the triangle and will hold more honey for the same expenditure of material." - Pappus of Alexandria (first half of the 4th Century AD)
Here's a bunch of stuff about bees ... just because they're cool.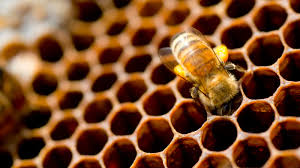 Last week in describing the search for extraterrestrial life I recounted the celebration in the Eagle pub of the discovery of the structure of DNA, as told by James Watson in The Double Helix. I got a couple of lines in response from Raynor Smith that put it in perspective. I posted it above my desk and now share with you: "These great men did indeed discover the secret of life. The secret is to gather with friends in a warm pub, and raise your glass to celebrate your accomplishments, and likewise those of your friends, whether large and earthshaking or small and humble."
From the old blog WHAT'S NEW by Robert L. Park - Friday, November 19, 2010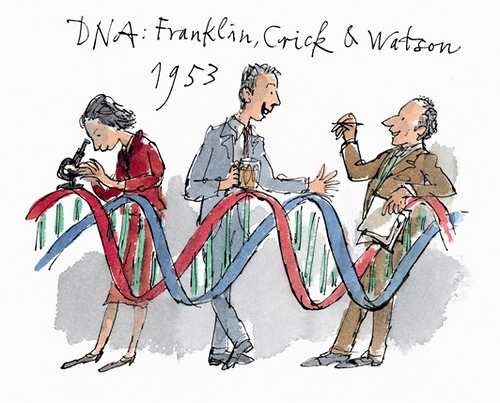 Tizard told a salutary story of Rutherford, when he was presiding over a meeting of the [Royal] Society, and had been listening for half-an-hour to a young biologist reading a paper. When the paper was finished Rutherford said, "Before I invite discussion on this paper there is one remark I would like to make. I have listened to you, sir, for half-an-hour, and although I believe I am considered to be a fairly intelligent man I have not understood a word you said. Now, would you mind getting up again, and telling us in five minutes what you did, why you did it, and what results you got?"
From the Editorial by R. V. Jones in Notes and Records of the Royal Society, 27 (1972).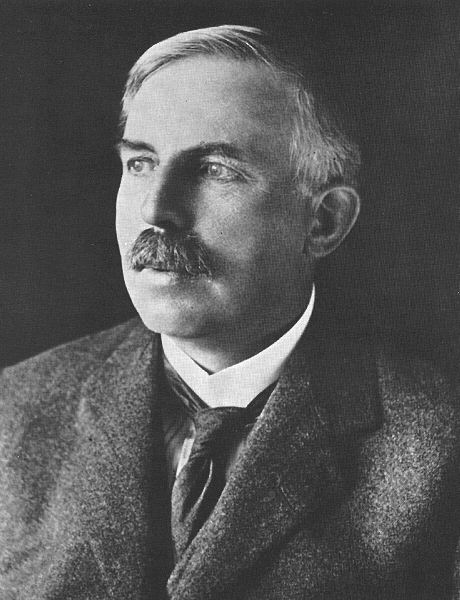 ---
What is Biophysics?
Of course the central question is, " What is biophysics?" (from the Biophysics Journal, March, 2016). In our usual humble way physicists proclaim that Life is Physics (January, 2019) as well as Life: modern physics can't explain it – but our new theory, which says time is fundamental, might (April, 2023 - [arXiv article]), The laws of life (March, 2017), The physics of life (January, 2016), (see rebuttal of this at Starlings' patterns are not spontaneous - March, 2016), Physical Models of Living Systems (January, 2015) - see author interview Questions and answers with Philip Nelson (January, 2015) - Does cell biology need physicists? (January, 2011), and Physics and the cell (October, 2010). More recently there is 'Breakthrough' could explain why life molecules are left- or right-handed (June, 2023), A New Idea for How to Assemble Life (May, 2023), Actin assembly is a physics problem (February, 2023) and Starfish Whisperer Develops a Physical Language of Life (January, 2023). We have literally been at it forever or, at least if your definition of forever is "quite a while", then consider that the book "Mathematical Biophysics: Physico-Mathematical Foundations of Biology" by Nicolas Rashevsky was published in 1938! We do also try to be useful to humanity as in Physics techniques line up to advance medical care (December, 2019) and more specifically to my subfield of physics - Dynamic nuclear polarization: how a technique from particle physics is transforming medical imaging (May, 2023) and Using particle physics to foster medical innovation (September, 2020).
---