Peterborough is hosting a conference aimed at exploring how the United Nation's sustainable development goals can be applied in Peterborough County.
Understanding the UN Sustainable Development Goals, Canada's Commitment and the Local Connections Community Forum happens Feb. 28 and March 1 at The Mount on Monaghan Road.
T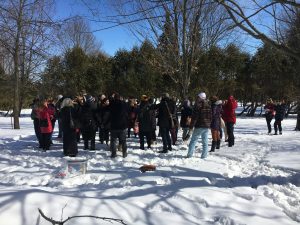 he event is being organized by the The Kawartha World Issues Centre, Fleming College's Office of Sustainability, GreenUP, the Regional Centre for Expertise, Trent University and the Ontario Council for International Cooperation. It's supported by the Community Foundation of Greater Peterborough and local sponsors, and is open to everyone.
The conference opens with a reception from 6:30-8:30 p.m. Feb. 28, with the launch of the Transformations Photo Journalism Exhibit at The Mount. The next day sees the conference run from 8:30 a.m.-4 p.m.
https://www.thepeterboroughexaminer.com/news-story/9173895-u-n-development-conference-planned-for-the-mount-in-peterborough/