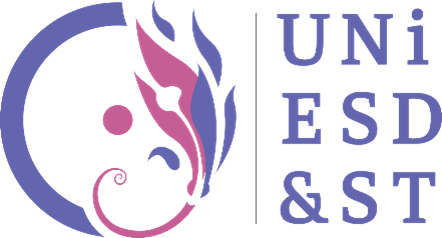 UNITWIN Network on Education for Sustainable Development and Societal Transformations (UNiESD&ST)
Starting in November 2021 for an initial period of four years, the UNITWIN Network on Education for Sustainable Development and Societal Transformations (UNiESD&ST) focuses on research, policy development and implementation of ESD at all levels of education with specific regards to global perspectives on ESD and teacher education.
Leuphana University´s UNESCO Chair in Higher Education for Sustainable Development and the Institute for Sustainable Development and Learning will co-host the global network with its five founding and over 30 further partner institutions from Asia, Africa, Europe, Oceania and the Americas.
As well as the UNESCO Chair at York University, other founding partners in this new alliance are:
This new UNiESD&ST expands our current individual efforts and creates new possibilities by engaging selected partners to enhance much needed collaboration to serve the SDGs and the ESD for 2030 Roadmap. It is a learning laboratory to explore inter-cultural perspectives of sustainability and the transformative power of ESD content and pedagogy. Additionally, the founding members work across the SDG spectrum, partnering with several UN agencies and INGOS. Not only is UNESCO´s broader SDG 4 mandate supported but a new consortium of academia towards promoting ESD as an essential transformative element in achieving all 17 SDGs is created. Synergistically scaling up these ESD activities with further partners from all UN regions helps serve education systems, ministries of education and other relevant entities.
The founding members and their partner institutions are recognized think tanks in embedding ESD within education systems, pursuing transformative learning approaches, structurally changing curriculum development, and delivering education services through technology. A specific focus on teacher education exists in all founding Chairs. ESD knowledge, insight, research, and experience is being more effectively and respectfully contextualized to further understanding and will be simultaneously shared in all UN regions.
UNiESD&ST has created a significant multifaceted research and policy support instrument capable of receiving both global research requests and worthy of receiving (international) resources to promote ESD and bridge to other new education aspects emerging from UNESCO activities.
Piloting the Politics4Future Pilot Online Course in 2023 successfully concluded!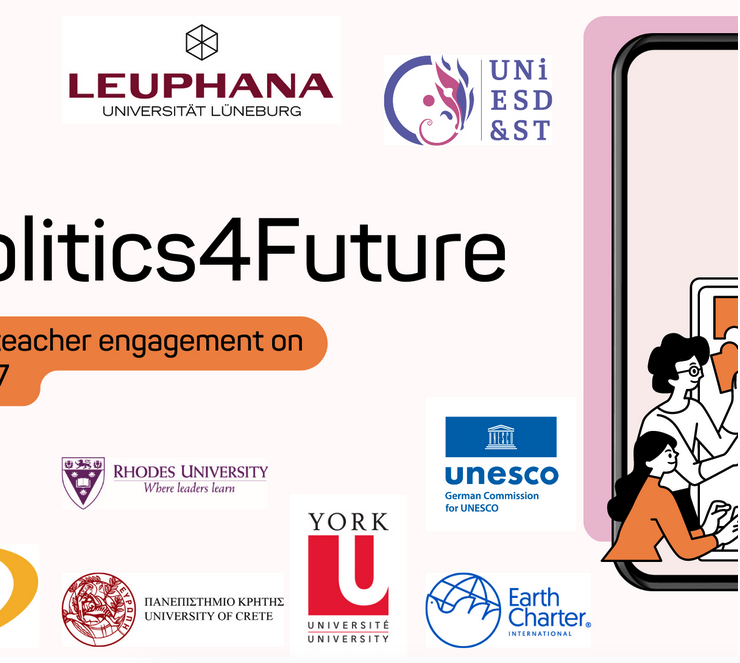 The Politics4Future Project was conducted as a learning pilot with 76 students from 12 universities in six countries. We are currently working on creating an open education resource, so the content and teaching styles will be available to be adapted for other settings. You are interested in learning more about the pilot course? Find more details.
A full summary in an open educational resource format to be adapted fully or partially into secondary and post-secondary learning settings will be launched in the coming months. Stay tuned for more information!