Join us and celebrate Pride Month at York
This Pride Month, York University is proud to celebrate the contributions, ongoing accomplishments, and activism of the 2SLGBTQIA+ community. The journey towards York's commitment to decolonizing, equity, diversity and inclusion (DEDI) and the fundamental belief that everyone should be treated fairly and equitably with respect and dignity is key, not only during Pride Month but throughout the year.
In this space we will share work, research and events that are occurring during the month, and invite you to join in person or virtually using the hashtags #YUPride or #PrideMonth!
Happy Pride!
Pride Month Highlights
Pride Month at York University
President and Vice-Chancellor Rhonda Lenton and Interim Vice-President Equity, People & Culture Alice Pitt wish the York community a Happy Pride Month.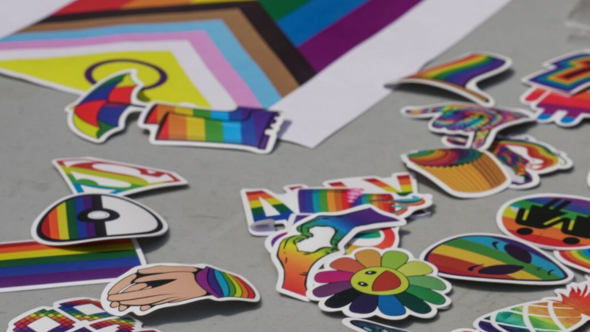 York Community Celebrates Pride Month
A ceremony to celebrate Pride Month took place on June 7 at York University's Vari Hall Rotunda, and was attended by staff, faculty, students, and other University community members.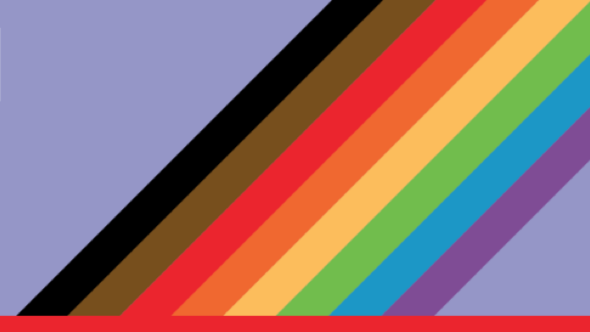 SexGen York is the University-wide committee responsible for advising and advocating around issues and concerns of sexual and gender diversity.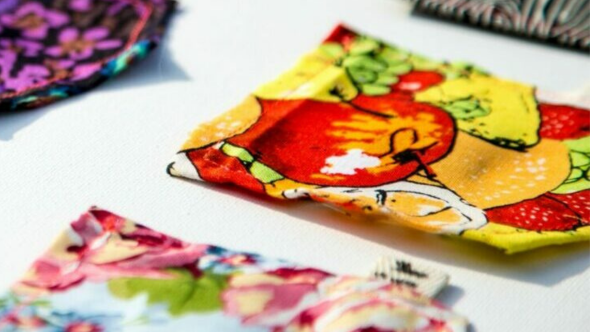 Visiting artist Zeelie Brown to celebrate Black, queer ecologies through quilt-making
Brown creates Black and queer refuges called "soulscapes" – blending sound, performance, installation, wilderness and more to provide solace and challenge systemic oppression. the 2021 Quantitative Article of the Year award.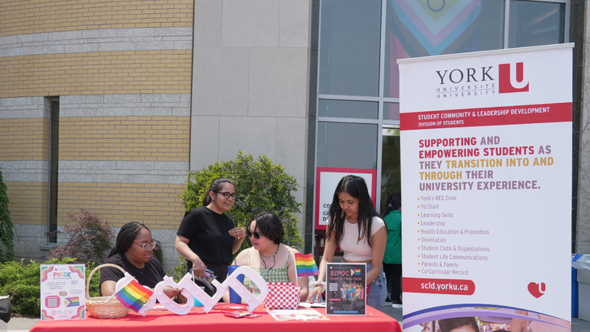 The 2SLGBTQIA+ community and allies at York University had a blast at the Pride Month 2023 Opening Reception! They enjoyed cool treats and Pride swag following the unfurling of the Pride flag at Vari Hall.
Casey Mecija and the Queerness of Sound
"I think music and art hold a place for the indescribable. And I think there's something deeply reparative about that."
Watch as multi-media artist, musician and LA&PS professor Casey Mecija shares about the queerness of sound and weaving her queer and Filipinx identities into her music.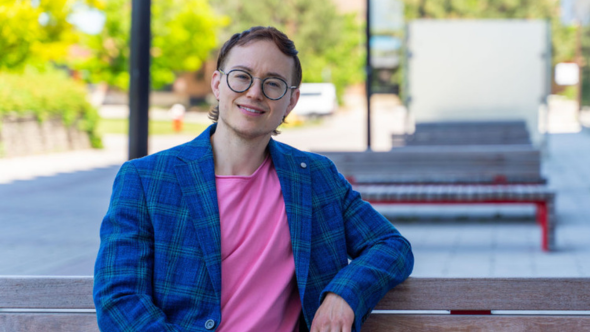 YU Positive Change: Kinnon MacKinnon
"I'm a community engaged trans and queer scholar, with an emphasis on community engagement and knowledge mobilization, which to me, is making sure that as I'm building new knowledge, it's being communicated, discussed and debated amongst my communities."
#DisplayYourPride
Let's celebrate our Pride, build awareness, and create safer more 2SLGBTQIA+ affirming spaces on all York's campuses. Join York's Division of Students and the Student Engagement team for #DisplayYourPride 2023 on Tuesday, June 13.
Ways to Show Your Pride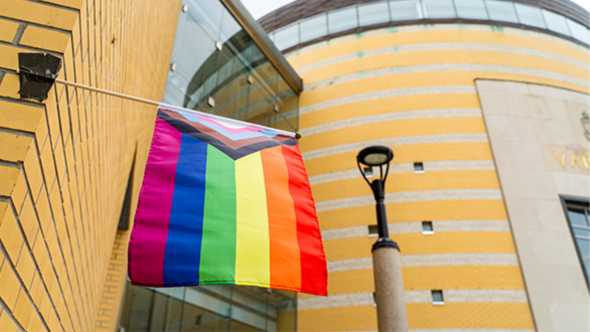 Take a Photo at the Vari Hall Pride Display
Join the Student Engagement team in Vari Hall between 11 am and 3pm on June 13 and take a picture to #DisplayYourPride. Be among the first to come by and you could get a special edition York Lions Pride collection t-shirt. Quantities are limited!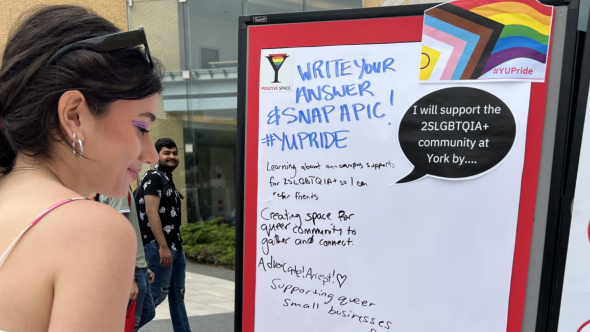 Use #DisplayYourPride and #YUPride
Post photos displaying your pride with #DisplayYourPride and #YUPride on social media or send photos to scld@yorku.ca for us to share!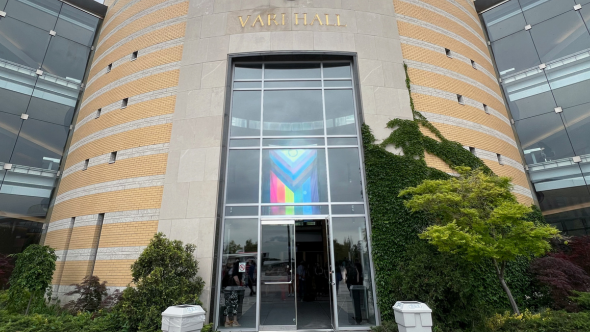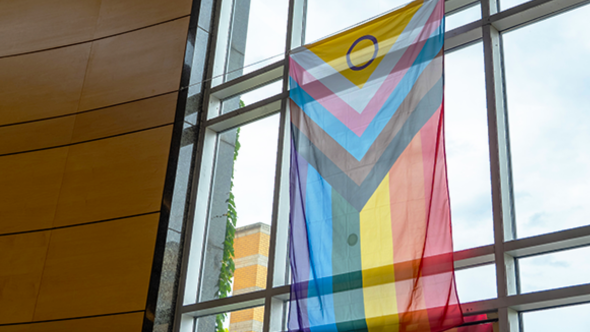 Series & Movies
Netflix: Sex Education | Queer Eye | First Kill | Stand Out | Heartstopper | Heart Shot
Amazon: Anything's Possible | Shibh Mangal Zyada Saaydhan
Crave: Euphoria | Generation | Canada's Drag Race | RuPaul's Drag Race
Disney+: Love, Simon | Love, Victor | Out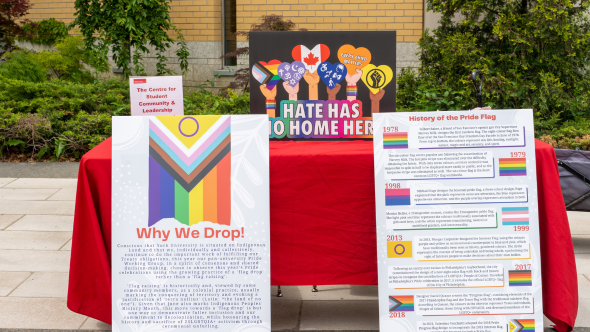 Student Counselling, Health & Well-Being
Access resources and support for the 2SLGBTQIA+ community at York University; such as student name change form, gender neutral washroom map, tips & guides, clubs & networks, and more.
#YUPride Social Feed