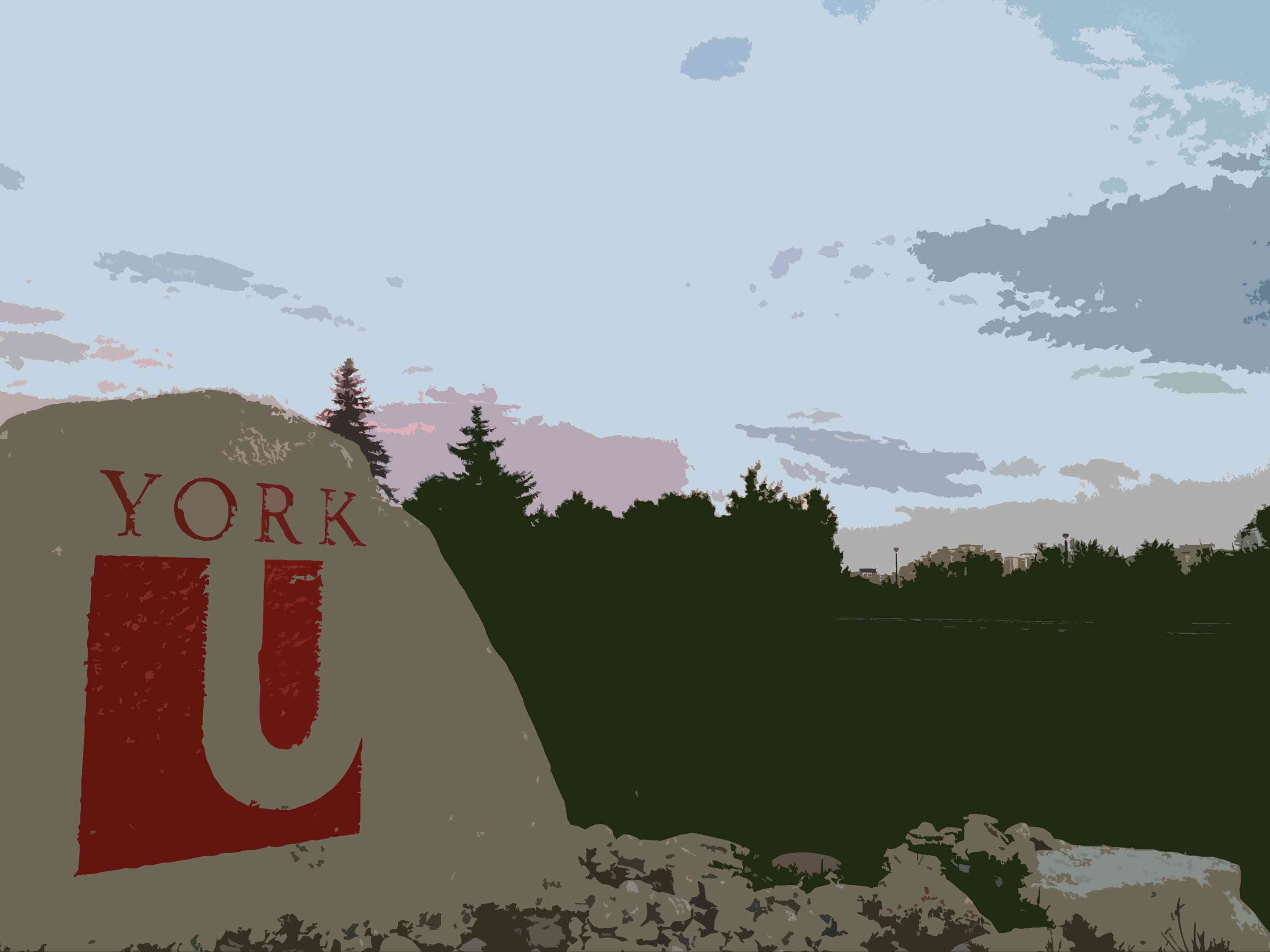 Christopher Bergevin
York University
Department of Physics & Astronomy
---
Of recent/upcoming note...
The new first-year Integrated Science has been launched! CB teaching bits can be accessed here


Mechanics of Hearing (MoH) 2017

Preliminary flyer
The location for the conference will be Brock University, Ontario, Canada
Some relevant pics for those who are interested



CAP Congress (Queens University, May/June 2017)

More info coming late 2017 (CB is Vice-Chair for DPMB in 2016-2017)



Yorks undergraduate biophysics program has a new webpage


Graduate student applications for 2017ff admission are currently being sought. If you are interested in graduate studies (MSc or PhD) in biophysics, neuroscience, psychophysics, acoustics, and/or nonlinear dynamics, please take a look at our research below and consider applying anytime. See here for more details. The lab is also affiliated with the York graduate programs in psychology, biology, and neuroscience (i.e., you can apply through those programs). Domestic (i.e., Canadian) students in particular are encouraged to apply. Feel free to get in touch with any questions.


---
York University
Department of Physics & Astronomy (webpage)

Sensory Biophysics Laboratory (SBL)




---
Education
---
Research Interests
General
Biophysics underlying sensory transduction
Comparative approaches to understanding the auditory periphery
Multi-sensory integration
Acoustics, Signal processing
Improving Undergraduate Education in the Life Sciences
(Current) Areas of specific focus
Auditory biophysics in reptile and avian ears
Understanding otoacoustic emission (OAE) generation
Using OAEs to probe functional differences across human groups (e.g., those with visual impairment, absolute pitch)
Novel strategies in time-frequency analysis
---
Publications
Peer-Reviewed Publications
Remote sensing the cochlea: Otoacoustics (2016)
Bergevin C, Verhulst, S, & van Dijk P [submitted]


Salient features of otoacoustic emissions are common across tetrapod groups and suggest shared properties of generation mechanisms (2015)
Bergevin C, Manley GA, & Koppl C
Proc. Nat. Acad. Sci. (PNAS) 112(11):3362-3367 (pdf)


The following appear in Mechanics of Hearing: Protein to Perception (2015; link)


External and middle ear sound pressure distribution and acoustic coupling to the tympanic membrane (2014)
Bergevin C & Olson E
J. Acoust. Soc. Am. (JASA) 135(3):1294-1312 (pdf, or via ASA website)


Obtaining reliable phase-gradient delay trends from otoacoustic emission data (2012)
Shera CA & Bergevin C
J. Acoust. Soc. Am. (JASA) 132(2):927-943 (pdf)


Probing cochlear tuning and tonotopy in the tiger using otoacoustic emissions (2012)
Bergevin C, Walsh EJ, McGee J, & Shera CA
J. Comp. Physiol. A 198(8):617-624 (pdf)


Interrelationships between spontaneous and low-level stimulus-frequency otoacoustic emissions in humans (2012)
Bergevin C, Fulcher A, Richmond S, Velenovsky D, & Lee J
Hear. Res., 285:20-28 (pdf)


The following appear in What Fire is in Mine Ears: Progress in Auditory Biomechanics (American Institute of Physics) (2011; link)


Frequency selectivity in Old World monkeys corroborates sharp cochlear tuning in humans (2011)
Joris PX*, Bergevin C*, Kalluri R, Mc Laughlin M, Michelet P, van der Heijden M, Shera CA
Proc. Nat. Acad. Sci. (PNAS), 108(42):17516-17520 (pdf)


Comparison of otoacoustic emissions within gecko sub-families: Morphological implications for auditory function in lizards (2011)
Bergevin C
J. Assoc. Res. Otolaryngol. (JARO), 12:203-217 (pdf)


Tectorial membrane morphological variation: Effects upon stimulus frequency otoacoustic emissions (2010)
Bergevin C, Velenovsky D, Bonine KE
Biophys. J., 99(4):1064-1072 (pdf)


Coherent reflection without traveling waves: On the origin of long-latency otoacoustic emissions in lizards (2010)
Bergevin C, Shera C
J. Acoust. Soc. Am. (JASA), 127(4):2398-2409 (pdf)


Towards improving the integration of undergraduate biology and mathematics education (2010)
Bergevin C
J. Microbiol. Biol. Edu. (JMBE), 11(1):28-33 (pdf)


The auditroy midbrain of people with tinnitus: Abnormal sound-evoked activity revisted (2009)
Melcher JR, Levine RA, Bergevin C, Norris B
Hear. Res., 257:63-74


Modeling stimulus-frequency otoacoustic emissions in the gecko (2009)
Bergevin C, Shera CA
Concepts and Challenges in the Biophysics of Hearing (World Scientific, Singapore; link), pg. 85-90 (pdf)


Otoacoustic emissions in humans, birds, lizards, and frogs: evidence for multiple generation mechanisms (2008)
Bergevin C, Freeman DM, Saunders JC, Shera CA
J. Comp. Physiol. A, 194(7):665-683 (pdf)


Conference Presentations
Introducing global coupling to nearest-neighbor models of SOAE generation (ARO 2016, abstract, poster)
No otoacoustic evidence for a peripheral basis underlying absolute pitch (2015 CVR International Conference on Perceptual Organization; poster)
The notion of "frequency clusters" in spontaneous otoacoustic emission generation (ASA 2015, abstract)
No otoacoustic evidence for a peripheral basis underlying absolute pitch (ASA 2015, abstract)
Spectral patterns of spontaneous otoacoustic emissions are not dependent on morphology (ARO 2015, abstract)
Where is the energy stored? Energy flow in the eardrum can account for long transmission delays in the frog (ARO 2015, abstract)
The Role of Resonance in Middle Ear Transmission (ARO 2015, abstract)
Recasting coherent reflection (Gordon Research Conference: Auditory System 2014, slides; this poster was also presented)
Slow to hear: Traveling waves on the eardrum (Canadian Association of Physicists (CAP) Congress 2014, slides)
Peripheral sensory transduction (CVR Summer School 2014, slides)
Dynamics of auditory hair cells (Cell Dynamics Workshop 2014, slides)
Interrelations between otoacoustic emission delays and neural tuning in the barn owl (ARO 2014, abstract)
Comparing Otoacoustic, Auditory-Nerve, and Behavioral Estimates of Cochlear Tuning in the Ferret (ARO 2014, abstract)
Reverse-engineering the Copernican Revolution: Exploring how inverse problems lead to models (CUPC 2013, abstract, poster)
Frequency selectivity measured behaviorally in the ferret using forward masking (British Soc. Audiol. 2013, poster - pdf)
Comparative Auditory Biomechanics Probed by Otoacoustic Emissions (ASA 2013, talk - abstract)
Sound transmission in a simple model of the ear canal and tympanic membrane (ASA 2013, talk - abstract)
Probing otoacoustic emissions in the budgerigar (Melopsittacus undulatus) (ARO 2013, poster - pdf)
Acoustics of the ear canal and middle ear cavity probed with high spatial resolution (ARO 2012, poster, pdf, abstact)
Relationships between cochlear tuning and delay probed with a nonlinear transmission-line model (ARO 2012, poster, pdf, abstact)
Otoacoustic Emission Delays As a Probe To Measure Cochlear Tuning: Comparative Validations (ASA 2011, talk )
⇒ Webpage to the special session can be found here
Using otoacoustic emissions to explore cochlear tuning and tonotopy in the tiger (ARO 2011, poster, pdf, abstact)
Stimulus-Frequency Otoacoustic Emissions As a Probe of Cochlear Tuning in the Common Marmoset (ARO 2011, poster, pdf, abstract)
Otoacoustic Emission Methodology: A Non-Invasive Probe to Inner Ear Function (ARO 2011, talk , pdf, abstract)
Auditory Brainstem Responses and Otoacoustic Emissions in Lizards: Comparisons Across Species and Temperatures (ARO 2011, poster, pdf, abstract)
Integrating Mathematics Into Life Science Education (ASMCUE 2010, talk, pdf)
Otoacoustic Emission Temperature Dependence Across the Lacertilia (ARO 2010, poster, pdf, references)
Exploring the Interrelationship between Spontaneous and Low-Level Stimulus-Frequency Otoacoustic Emissions (ARO 2010, poster, pdf)
Long Delays Without Basilar-Membrane Traveling Waves: Correlations Between Tuning Bandwidth and Emission Delay in a Model of the Gecko Inner Ear (ARO 2009, poster, pdf)
Develops a model for lizard SFOAE generation and associated phase-gradient delays (Mechanic of Hearing 2008, poster, pdf; manuscript, pdf)
Correlation between SFOAE phase-gradient delays and tuning in auditory nerve fibers for old-world monkeys (ARO 2008, poster, pdf)
Exploring connections between phase-gradient delays, traveling waves and tuning (OSU Mathematical Biosciences Institute 2007, slides, pdf)
Systematic comparison of various properties of OAEs across a wide range of species (ARO 2007, poster, pdf)
Examines OAE level-dependence in humans and geckos and discusses various models (ARO 2006, poster, pdf)
Comparison of evoked OAEs between humans and geckos (Mechanics of Hearing 2005, poster, pdf)
[NOTE: ARO = Association for Research in Otolaryngology
ASA = Acoustical Society of America
BPS = Biophysical Society
CUPC = Canadian Undergraduate Physics Conference]
---
Jumps/Downloads (links, talks, data, pictures, etc...)


CAP Congress (Ottawa, June 2016)

Numerous sessions, including several from the Division of Physics in Medicine and Biology (see here for invited speaker list; CB is Vice-Chair for DPMB in 2015-2016)

SIAM Life Sciences (Boston, July 2016)
York University Department of Physics & Astronomy hosted a Biophysics Contest, open to all Ontario high school students and with substantial cash awards. Contest details can be found here) while winners are described here


Centre for Vision Research (CVR) Vision Science Summer School (2016 Slides)

Slides from a Fall 2012 talk at York University for high school physics teachers on the biophysics of hearing (~30 MB)
One particular reptile species that I've been hoping to work with. They have a keen sense of hearing, due to their hunting skills
Geocaching - Go outside and get yourself some fun
Desktop pictures for the sole purpose of decorating something that you likely look at a lot....
The Pygmy Marmoset Conference (PAGE) 2013 - And the keynote speaker is....
BioMath webpage at the University of Arizona
Sense to Synapse: Biophysical Mechanisms of Perception (April 2012)
A one-day conference designed to bring together those in the greater NYC area interested in the biophysics underlying the sensory systems
→ Click here for the flyer
Maryanne Amacher Tribute 'Intelligent Life' (MIT, 10.22.11) [flyer (pdf); talk slides (pdf) ]
UBRP 22nd Annual Conference (January 22, 2011 Tucson, AZ)



Click here for a higher-res image of the poster (picture taken at Central Park Zoo, Jan. 2010)


ASM CUE 2010 (downloads are in pdf format): recent JMBE article , mathematics attitude questionnaire, draft of presentation slides

Simple code that allows you to listen to a spontaneous otoacoustic emission. Via Matlab, you can filter the signal (either high-pass or band-pass) and play it back out. Note that your ear can pick up quite readily what the statistics does for you (i.e. for filtered noise, the amplitude modulation is quite noticeable while for an SOAE, you can hear the stable amplitude). The zipped file should contain everything you need (including an SOAE time waveform from a human female ear containing several nice peaks). [posted July. 2009]
Spontaneous otoacoustic emission data taken from an adult Tokay gecko on 7/19/07. The file is a large time waveform (60 s long at a sample rate of 22050 Hz). For convenience, this file shows how to plot the resulting (averaged) spectrum in order to visualize the SOAE peaks, but many other insightful forms of analysis could be done..... [posted Feb. 2009]
Data on various aspects of cochlear morphology across a wide range of species compiled from various sources. Insightful to plot and do various statistical analyses on. Two files are included (and intended for use in Matlab): this file will create a structure in Matlab containing the data, while this file provides an example of how to extract and plot the data from said structure [posted Feb. 2009]
Math Instruction Colloquium [~0.9 MB pdf, Jan. 2009] Talk given to the mathematics education group at the University of Arizona. Talk highlights some of the challenges associated with integrating mathematics and biology pedagogy.
Mathematical Physics Seminar [~3 MB pdf, Sept. 2008] - Slides from a talk outlining proportionality between phase-gradient delay and tuning bandwidth for the harmonic oscillator. Also fleshes out SFOAE model for the lizard ear, extending the result derived for the HO
Scientific Writing [~3.4 MB pdf, 2008] - Talk given to UofA summer undergraduate biology students (UBRP) on various aspects of technical writing.
Lizard OAEs [~4.1 MB pdf, 2008] - Talk given at the UofA math depatment modeling seminar about a model describing the phase-gradients delays in lizard otoacoustic emissions.
Appendix chapter from PhD thesis outlining a relatively simple (i.e. 1-D, passive and linear) model of the mammalian cochlea [~0.3 MB pdf, 2007].
Slides from a talk given based upon the aforementioned Appendix chapter [~1.4 MB pdf, 2007].
Synchronization of chaotic systems [~0.6 MB pdf, 1999] - Undergraduate paper written on how to get two chaotic electronic circuits to synchronize with one another (also see here for brief overview)
Thermometry [~0.3 MB pdf, 1999] - Undergraduate (REU) paper written on a thermometry system operating down towards absolute zero with sub-millikelvin resolution
---
Teaching
Present Courses Taught (York University; Academic Year 2016-2017)
ISCI 1301 - Integrated Science: Physics I (Fall 2016)
Previous Courses Taught [University of Arizona (2007-2010), York University (2012-2016)]
PHYS 2030 - Computational methods for physicists & engineers (Winter 2016)
BPHS 4080 - Biophysics I (Winter 2016)
BPHS 2090 - Current Topics in Biophysics (Fall 2015) w/ Prof. Stan Jerzak
BPHS 4090 - Biophysics II (Fall 2015)
BPHS 3090 - Biophysics I (Winter 2015)
PHYS 2030 - Computational methods for physicists & engineers (Fall 2014)
BPHS 4090 - Biophysics II (Fall 2014)
BPHS 3090 - Biophysics I (Winter 2014)
PHYS 4310 - Physics Project (Winter 2014)
BPHS 4090 - Biophysics II (Fall 2013)
PHYS 1410 - Physical Science II (Winter 2013)
BPHS 3090 - Biophysics I (Winter 2013)
BPHS 4090 - Biophysics II (Fall 2012)
BioMath - developing new approaches to math/biology education. Also see this link for information about the new Integrated Science program at the UofA.
Math 250B - Calculus and Differential Equations II (Spring 2010)
Math 250A - Calculus and Differential Equations I (Fall 2009)
Physiology 472 - Quantitative Modeling of Biological Systems (Fall 2009) (w/ Prof. Tim Secomb )
Math 363 - Introduction to Statistical Methods: Calculus-based Statistics for Life Sciences (Spring 2009 w/ Prof. Joe Watkins )
Math 250 B - Calculus and Differential Equations II for Biology Majors (Spring 2009 w/ Prof. Joceline Lega )
Math 250 A - Calculus and Differential Equations I for Biology Majors (Fall 2008 w/ Prof. Joceline Lega)
Physiology 472 - Quantitative Modeling of Biological Systems (Fall 2008 w/ Prof. Tim Secomb)
Math 596a - Quantitative Biology Colloquium (Fall 2008 w/ Prof. Joe Watkins; see here for general link)
Math 129 - Calculus II (Spring 2008)
Math 250A and 250B - Calculus and Differential Equations I & II for Biology Majors (Fall 2007 & Spring 2008 w/ Prof. Jim Cushing )
---
Contact Info:
E-mail: cberge [AT] yorku.ca
Phone: (416) 736-2100 (ext. 33730)

Office: Petrie 240

Postal Mail:

Dr. Christopher Bergevin
York University
Petrie Science and Engineering Building, Rm.240
4700 Keele Street
Toronto, ON M3J 1P3
Canada

Dynamic range of hearing dimensional analogy [courtesy of D. Freeman]
---