David M. L. Sills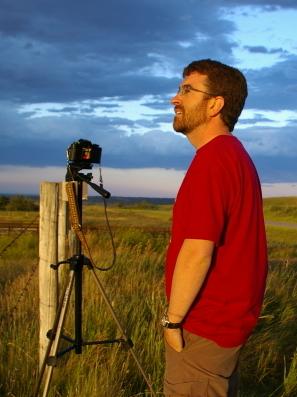 Photo by Pat McCarthy


Severe Weather Scientist, Environment Canada
Adjunct Professor, York University


Research Interests: summer severe weather (including tornadoes and lightning),
low-level mesoscale boundaries (including Great Lakes
lake-breeze fronts and Alberta drylines),
and severe weather nowcasting

Here is what I have been up to lately...


NEW! SOLMA 'bolt from the blue' case here.


NEW! Lake-breeze front locator charts here.



NEW! Ontario Research Support Desk (RSD) *experimental* products here.


NEW! Canadian Enhanced Fujita Scale (EF-scale) rating guide REVISON 1 (English here, French here)



NEW! Geographic region names for Northern and Southern Ontario (English PDF here, French PDF here, English JPGs here)

Canadian Enhanced Fujita Scale (EF-Scale) training deck (English here, French here).


10-min mesoscale boundary analyses for the 21 Aug 2011 Goderich supercell tornado event here.


Mesoscale analyses from the BAQS-Met IOP showing detailed daily lake breeze evolution
here
.

Photos of the EC Automated Mobile Meteorological Observation System (AMMOS) in action

Photos of the dual-polarization radar at King City

Chase2004 "web book" documenting my first chasing trip to the US

A Short Guide to Conducting Damage Surveys

Extreme Vs. Severe Weather (Opinion)

A Lake and Land Breeze Primer (Updated)

Rare Late-Season Lake Breezes in Southern Ontario

The 1997 Effects of Lake Breezes on Weather (ELBOW) Experiment (1998)

ELBOW 97: July 14, 1997 sensitivity study using MC2 model

MC2 modelling results for July 2, 1997

Drop me a line if you are so inclined…

David M. L. Sills, PhD
King City Weather Radar Facility
14780 Jane Street
King City, Ontario
L7B 1A3

Phone: (905) 833-3905 Ext. 235
E-Mail:
David [dot] Sills
[at] canada.ca
or
Dave [dot] Sills
[at] rogers.com

The views expressed here are mine and reflect the official position of neither York University nor Environment Canada.
---
|Home| |Research Interests| |Current Research Projects| |Group Members| |Other Links|
Last update: November 2017