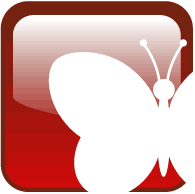 Welcome to the Interpersonal Perception and Social Cognition Laboratory
The Interpersonal Perception and Social Cognition (IPSC) laboratory is housed in the Behavioural Sciences Building at York University in Toronto, Ontario.  This laboratory is part of the Psychology Department in the Faculty of Health at York University.  We conduct social psychological research that focuses on stereotyping, prejudice, and discrimination, interpersonal processes, intergroup relations and social development.  This research is conducted primarily from a social cognitive perspective.
Researchers in this laboratory include faculty, graduate students, thesis and independent study students, as well as multiple paid and volunteer research assistants.  The director of this laboratory is Dr. Jennifer Steele, an Associate Professor in Social Psychology at York University.  Our research, which is conducted with adult and child participants, has been funded by various external and internal sources including the Social Sciences and Humanities Research Council of Canada (SSHRC), the Canadian Foundation for Innovation (CFI), the Faculty of Health, the Atkinson Faculty of Liberal and Professional Studies, and York University.
If you would like to learn more about our research, or would like to learn how you can get involved, please follow the links above and below.
Read a November 2017 Y-file article about the lab's research by
clicking here
. Read a CBC article about our findings by
clicking here
. Hear about a study that Dr. Steele co-authored in a podcast from her collaborators by
clicking here
. See Dr. Steele's CV by
clicking here
.