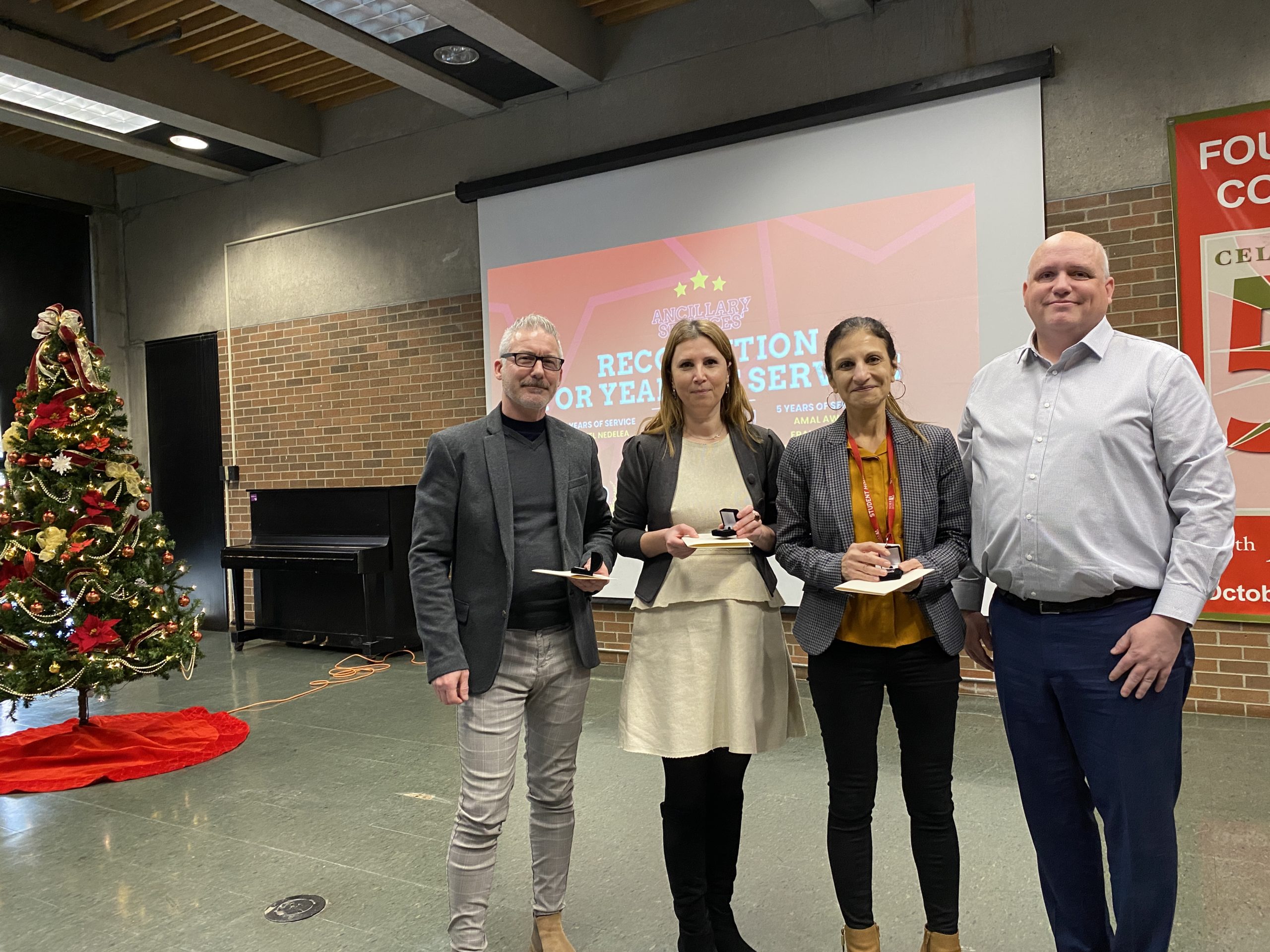 Congratulations to Frank Myers (left), Laura Deszpa, and Amal Awini on receiving their York University 5-Year Service Pin with AVP of Ancillary Services, Chad Saunders (right). Service Pin Recipients not in the photo are Gabriel Nedelea (10 Years of Service) and Gerard Stocker (5 Years of Service). Thank you all for your contributions to Ancillary Services.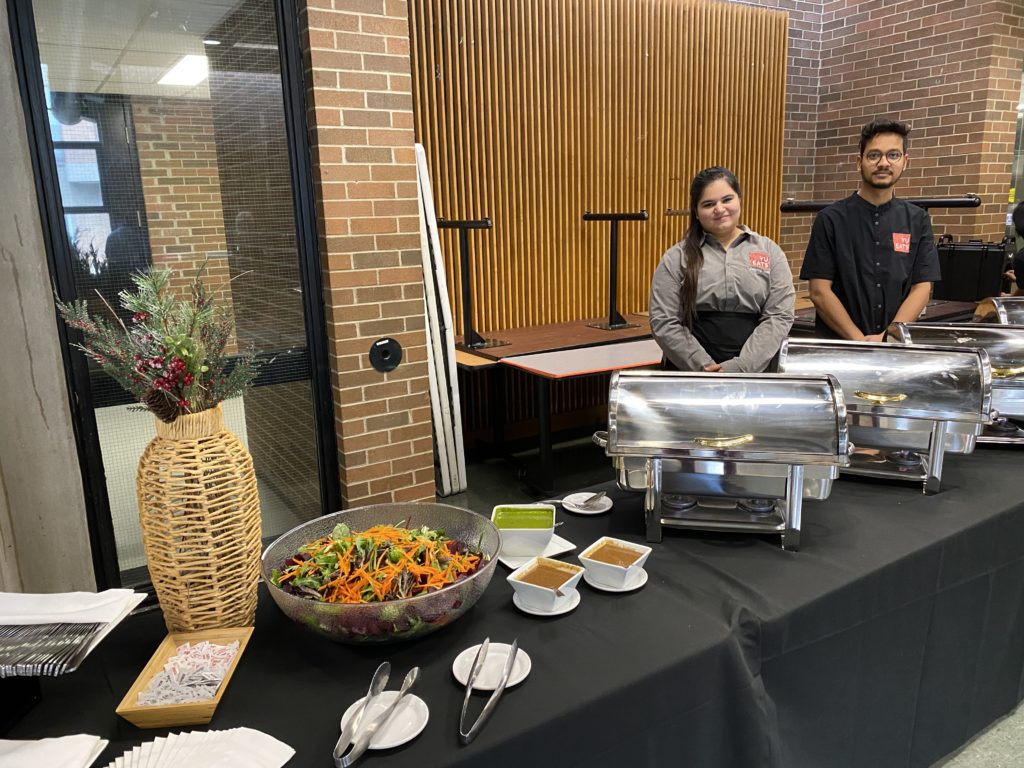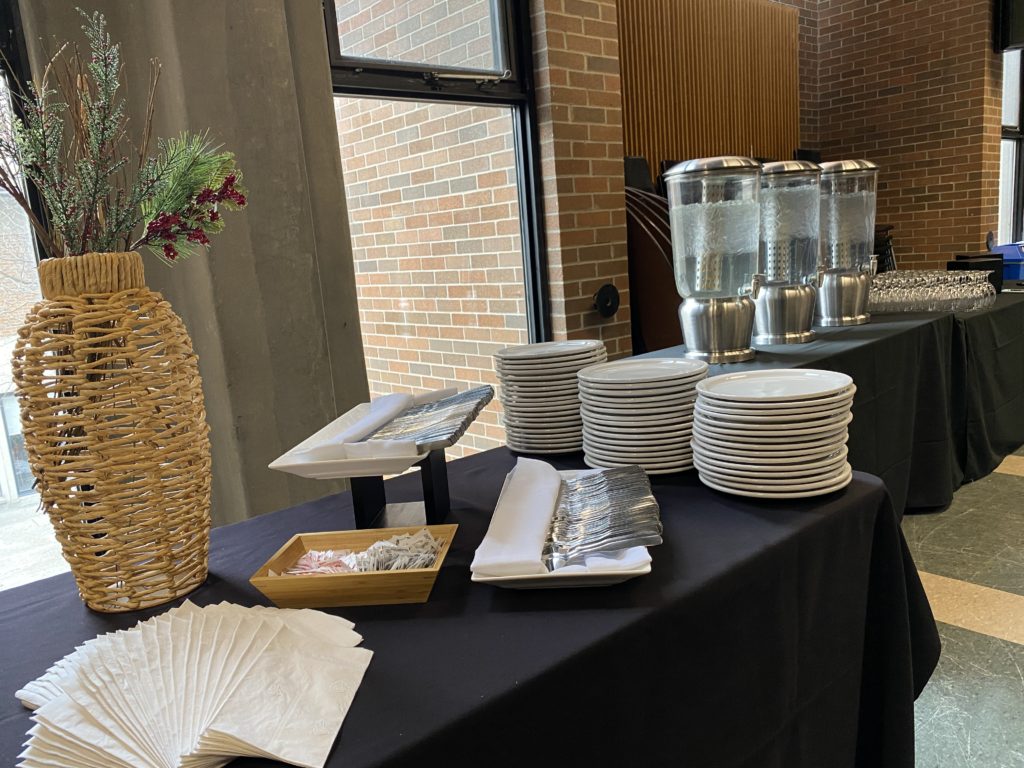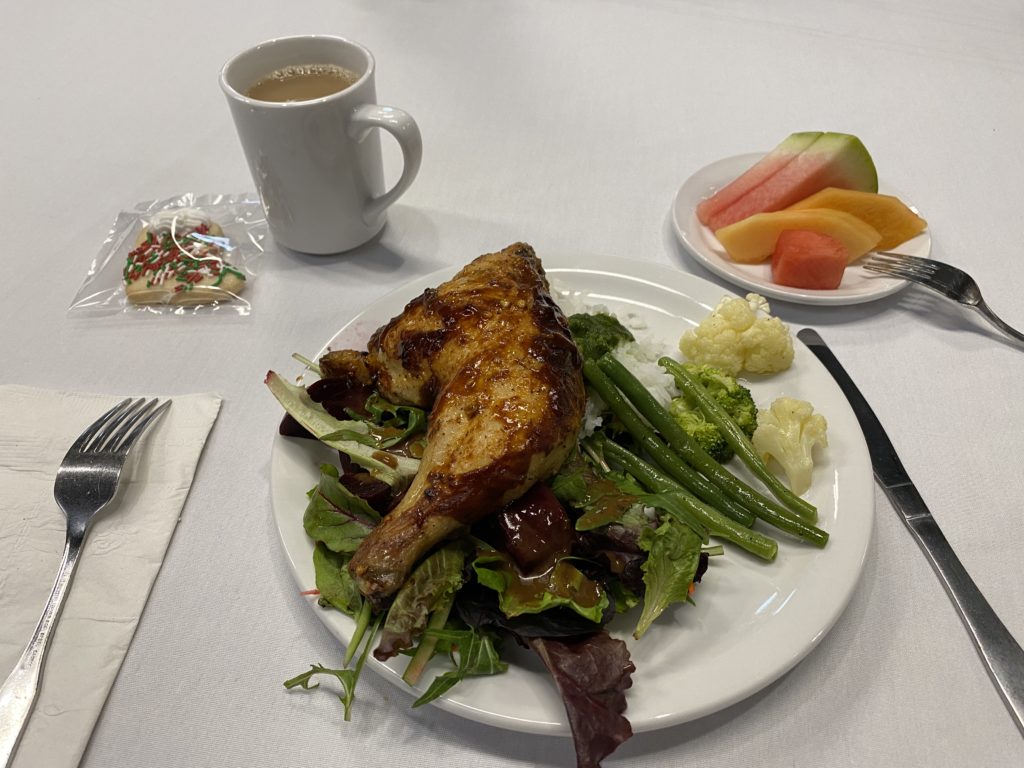 Food Services' YU Eats catering team provided an excellent dining experience. Thanks to all the staff!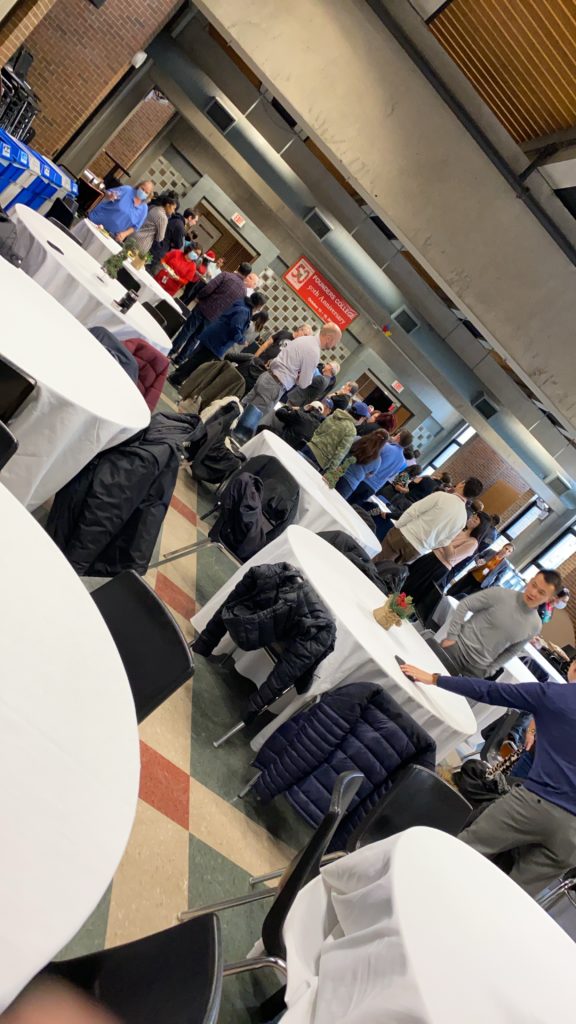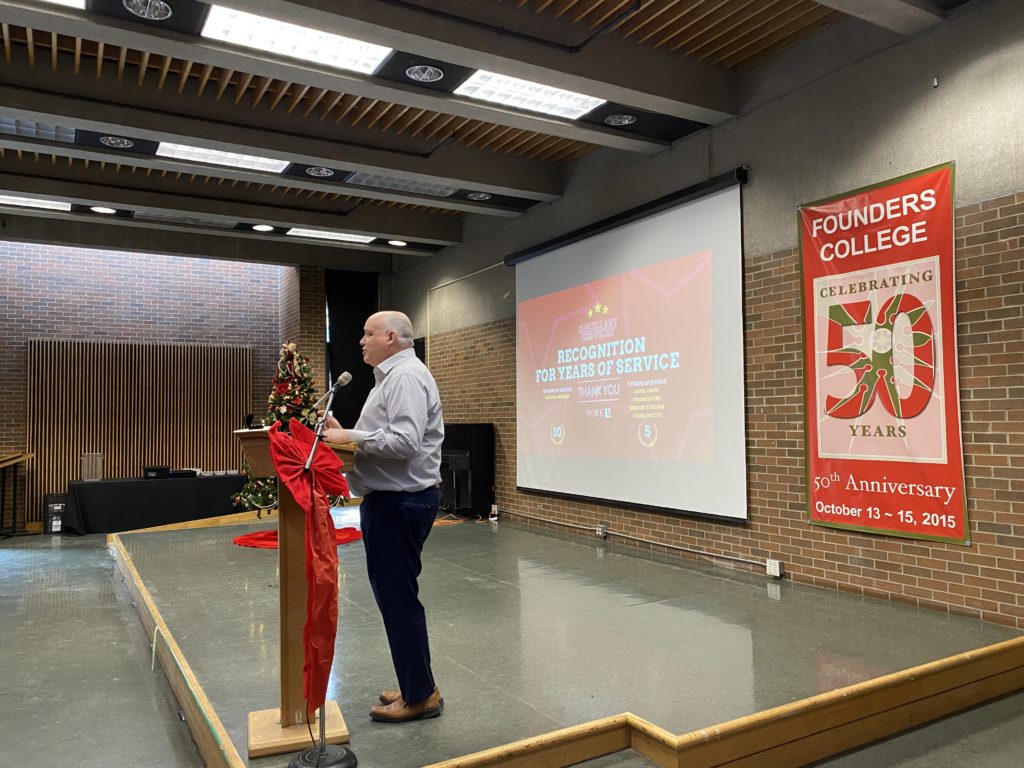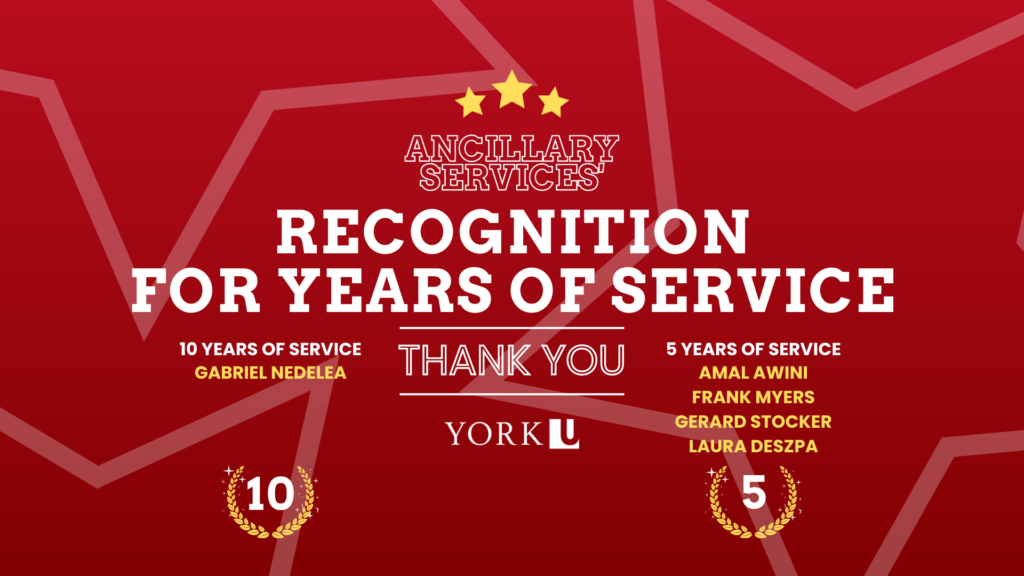 The list of members received their Years of Service pins in 2022.
10 Years of Service: Gabriel Nedelea.
5 Years of Service: Amal Awini, Frank Myers, Gerard Stocker, and Laura Deszpa.