Introducing YU Eats
An Enhanced Dining Experience
York University's Food Services is pleased to announce the launch of its new "YU Eats" program in partnership with food services company, Compass Group. Together with our new food services partner, York University's Food Services will build a leading-edge dining program with food outlets and menus that will engage the entire community, delivering on quality, wellness, sustainability, inclusion, authenticity and affordability.
New Diverse Menu at York U
On campus dining has been enhanced to include more extensive plant-based menus delivering robust vegetarian and vegan fare. With our new food services partner, our community can look forward to wholesome food offerings, including made from scratch cooking that promotes healthy eating.
Mobile Ordering
Transact Mobile Ordering app allows you to choose a restaurant, personalize your orders, select a payment method, and submit an order—all from your mobile device. Users will be notified every step of the way and receive an accurate estimate of when their order will be ready—using past orders, time of day, queue length, and individual item prep times. Skip the lines and order for a pre-scheduled time and pick up at your convenience.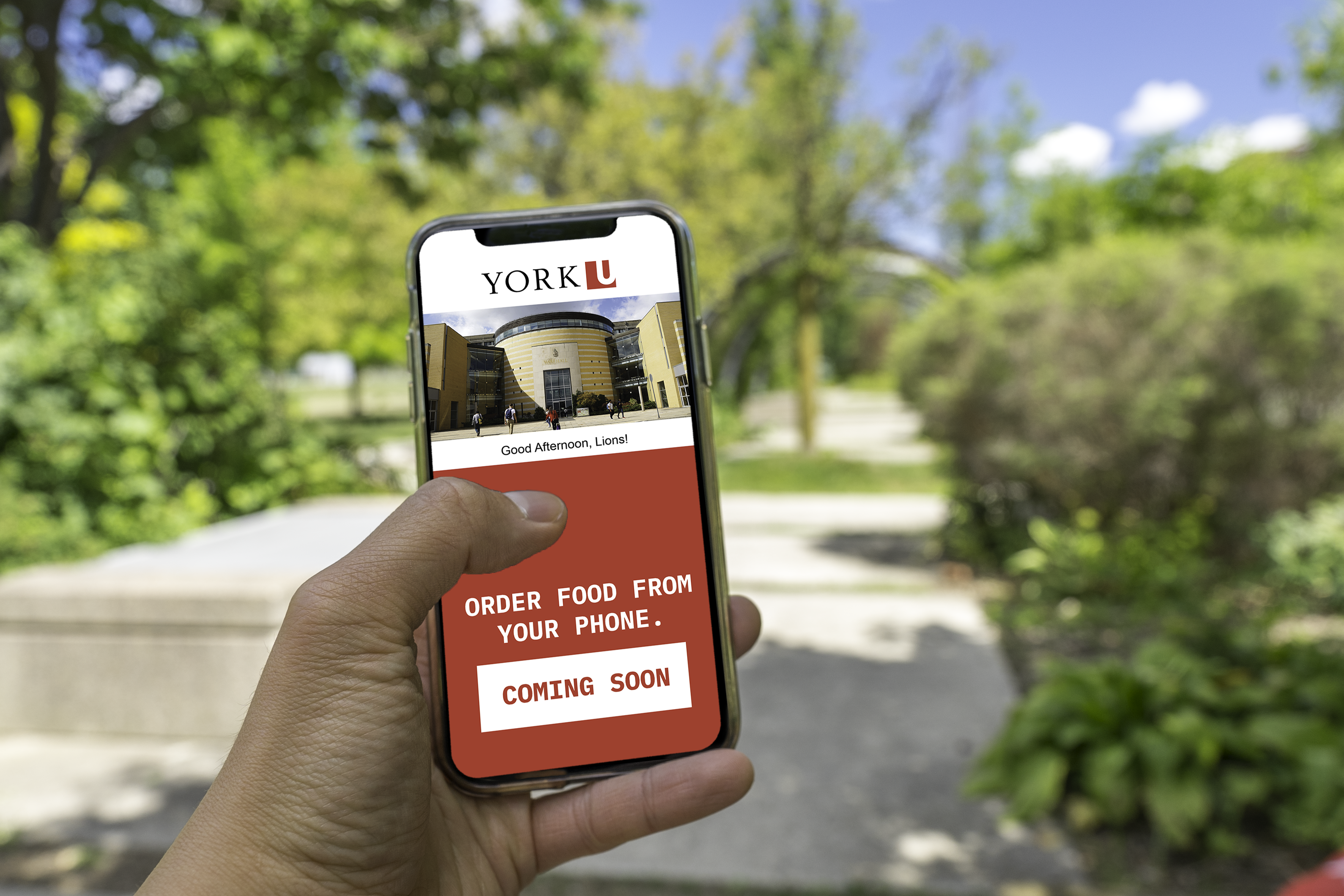 YU Eats at a Glance

New Chefs
Scratch-made meals that are authentically prepared by new culinary teams led by Chef Roderick Gruffydd, Director of Culinary.
YU Eats also welcomes Glendon's new Executive Chef, Frederic Pouch.

Healthy Menu
Menu rotations that provide greater variety and a wider range of global fare that reflects the diversity of the York community.
A significant increase in the availability of nutritious plant-based meals.

Indigenous Cuisine
Inclusion of progressive Indigenous cuisine in partnership with award-winning Chef Shane Chartrand of the Enoch Cree Nation and his "Tawâw" program.

Student Programs
Partnerships with local chefs and food halls to provide experiences including the Virtual Kitchen Collective and the Upper East Food Club.
A new catering program, including discounts for student organizations.

More Selections
New franchise outlets including Copper Branch and Palgong Bubble Tea.
Coffee from Birch Bark Coffee Co., a First Nations owned business that offers organic, Fair Trade and SPP-certified coffees.

Sustainable Thinking
Local sourcing, micro-farming, waste reduction and other sustainability and food security programs.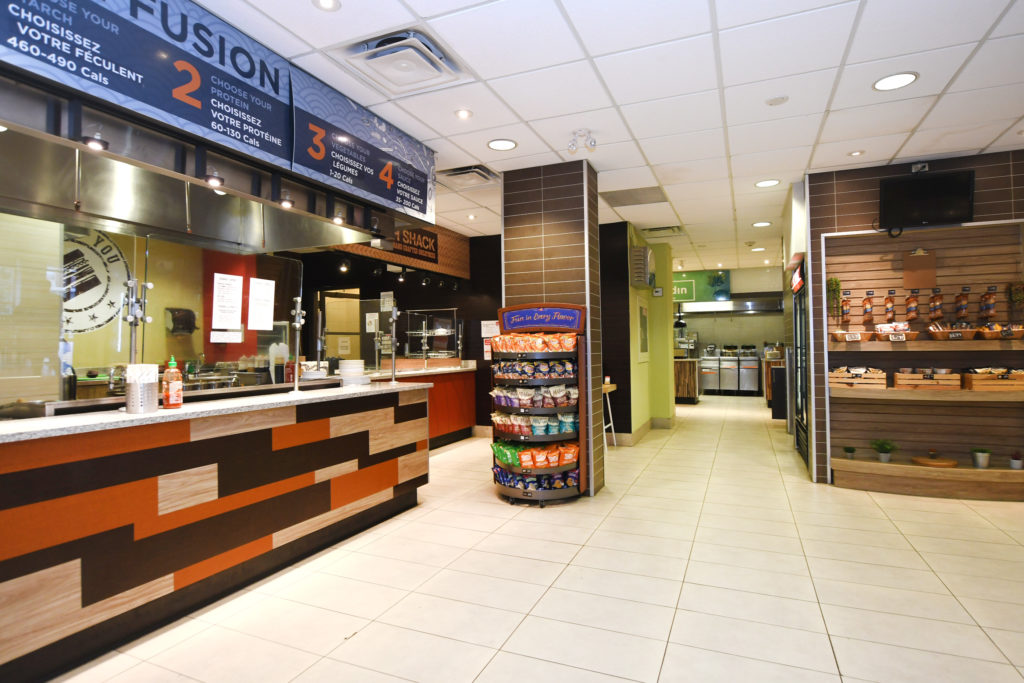 Water Bottle Free Campus
York University is committed to providing alternatives to the use of disposable water bottles.
We have been water bottle free since 2015 and have since installed 70 water refill stations across both the Keele and Glendon campuses, and retrofitted many existing public water fountains (which number over 200).
Sustainability at York University
York's food services partner is ensuring that Sustainability will be integral in meal planning, food sourcing, preparation, and waste reduction.