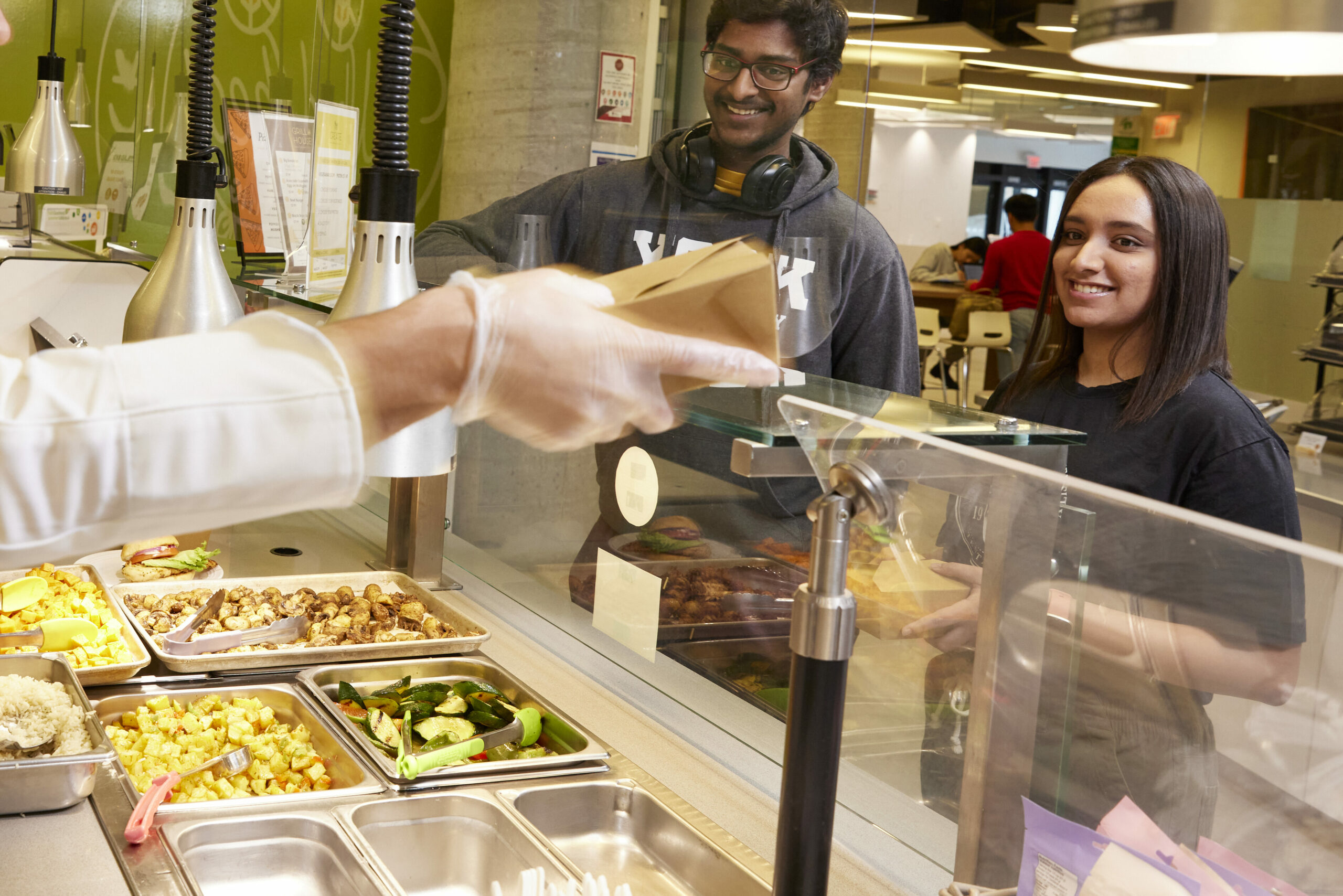 YU Eats
Best Way to Eat at York U!
Our Meal Plan ensures consistent and uninterrupted food service accessibility to our residents and York Community, providing them with flexibility, affordability and diverse dining options.
Residence Meal Plan Options - 2022/2023
Students living in York Residence accommodations where Meal Plans are mandatory, must select one of the Bronze, Silver, Gold or Platinum Meal Plans. Students living in suite-style accommodations with kitchens may optionally purchase any of the Meal Plans listed below.
| Meal Plan Options | Cost of Plan | Meal Plan Dollars (MP) | Meal Plan Plus Dollars (MP+) |
| --- | --- | --- | --- |
| Bronze | $4,250 | $2,400 | $1,600 |
| Silver | $4,750 | $2,400 | $2,100 |
| Gold | $5,250 | $2,400 | $2,600 |
| Platinum | $5,750 | $2,400 | $3,100 |
| Suite | $2,900 | - | $2,775 |
Funds on your plan are separated into two accounts – Meal Plan and Meal Plan Plus. Funds in the Meal Plan Plus account can be spent at all locations that accept meal plan as a form of payment, however funds in the Meal Plan account can only be used in specified locations listed below.
---
York Community Meal Plan Option - 2022/2023
Are you a York Student (not living in York Residence), Faculty/Staff Member, or York community member who wishes to have a Meal Plan? You can now purchase a Convenience Meal Plan packed with Meal Plan Plus Dollars!
| To add the York Community Meal Plan to your YU-card, contact yucard@yorku.ca or visit YU-card Office at WSC222.
| Meal Plan Options | Cost of Plan | Meal Plan Dollars (MP) | Meal Plan Plus Dollars (MP+) |
| --- | --- | --- | --- |
| Convenience | $2,900 | - | $2,775 |

Learn More
Do you have more questions about which Meal Plan suits you? Or do you want to learn more about Meal Plan and the food options offered on campus? Check out our FAQ page, or reach out to us.

These locations* accept Meal Plan & Meal Plan Plus Dollars
Meal Plan Eateries
Bergeron


The Market
Central Square


Booster Juice
Pizza Pizza
Starbucks
Subway
Tim Hortons
Central Square Market
Centre for Film and Theatre
Starbucks
Dahdaleh Building


Tel Café
Tim Hortons
Glendon


Glendon Marché
Tim Hortons
Lassonde
Palgong Tea
Osgoode
Osgoode Bistro
Stong


The Orange Snail
Stong College Cafeteria
William Small Centre
Tim Hortons
Winter

s
Country Style Kosher Deli
Winters College Cafeteria
These locations* accept only Meal Plan Plus Dollars
Meal Plan Plus Eateries
The Quad
Amaya Express
Aroma Espresso Bar
Booster Juice
Galito's Grilled Chicken
Meltwich
Osmow's
Pizza Studio
Subway
Sushi-Q
Student Centre
Dirty Bird Chicken & Waffles
Gino's Pizza
Islands Caribbean Restaurant
Jimmy The Greek
Mac's Sushi
Pagoda Tree
Treats
The Underground Restaurant
Wendy's
Yogen Fruz
York Lanes
The Campus Bubble Tea
Cucinetta Italian Café
East Indian Flavours
Great Canadian Bagel
Hero Burger
Le Prep
Popeyes Chicken
Qoola Frozen Yogurt Bar
Sakura
Sushi Shop
Timbers Lodge
Thai Express
Z-Teca Gourmet Burritos
Other
Schulich School of Business
*Check out the most up-to-date list from our Dining Directory.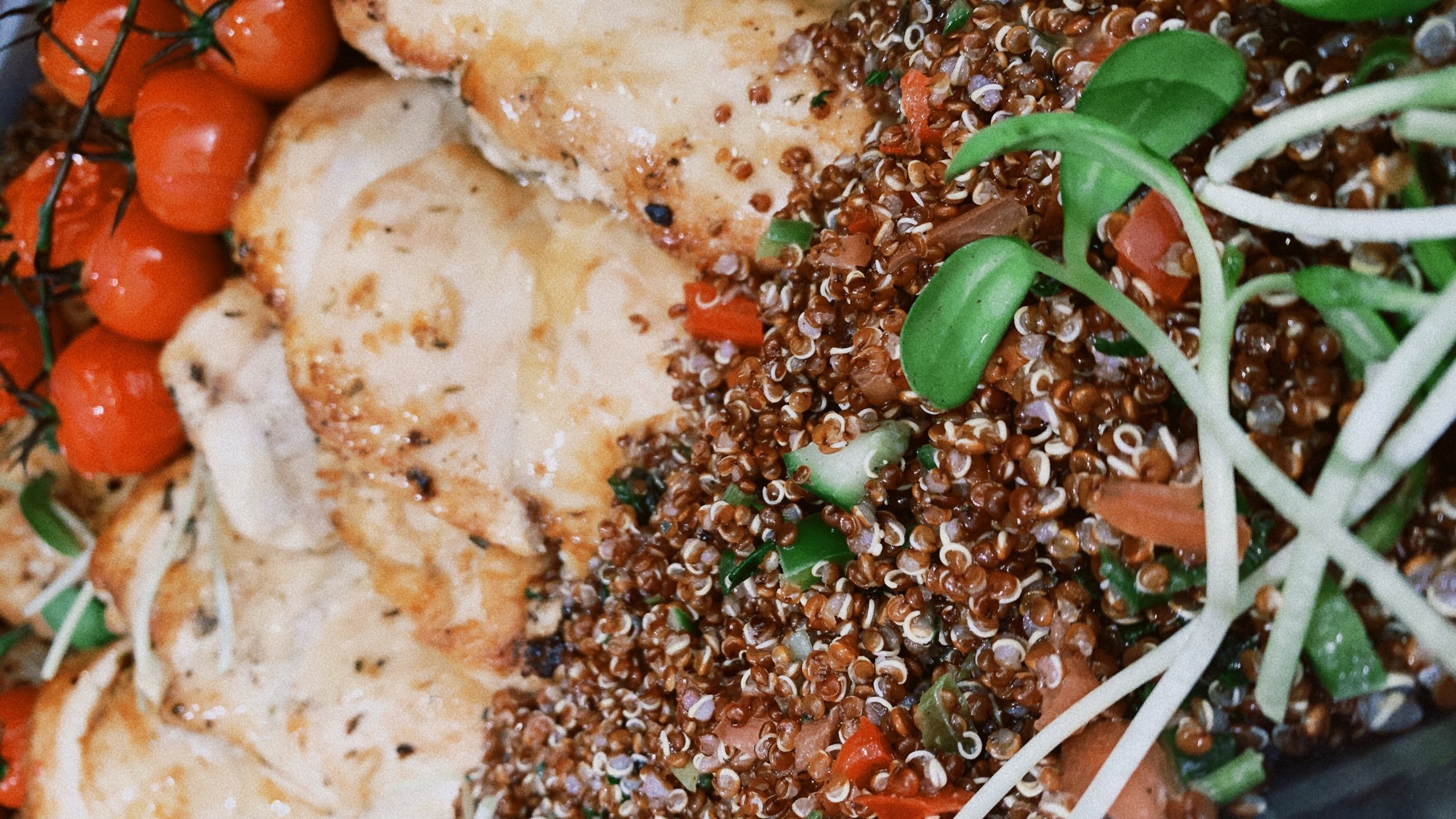 DINING DIRECTORY
Discover where you can enjoy your Meal Plan.