Order your next meal with our app!
The Transact Mobile Ordering app allows you to choose a restaurant, personalize your orders, select a payment method, and submit an order—all from your mobile device. Users will be notified every step of the way and receive an accurate estimate of when their order will be ready—using past orders, time of day, queue length, and individual item prep times. Skip the lines and order for a pre-scheduled time and pick up at your convenience.

A select number of locations will be available to order from with intentions to expand our offerings as the community returns to campus.
How to Download
1) Download the Transact Mobile Ordering App
Available on both iOS and Android
2) Choose York University
From the dropdown menu, choose York University
3) Log in with your Passport York
Any flex dollars or meal plan dollars will automatically be loaded or you can add a payment method.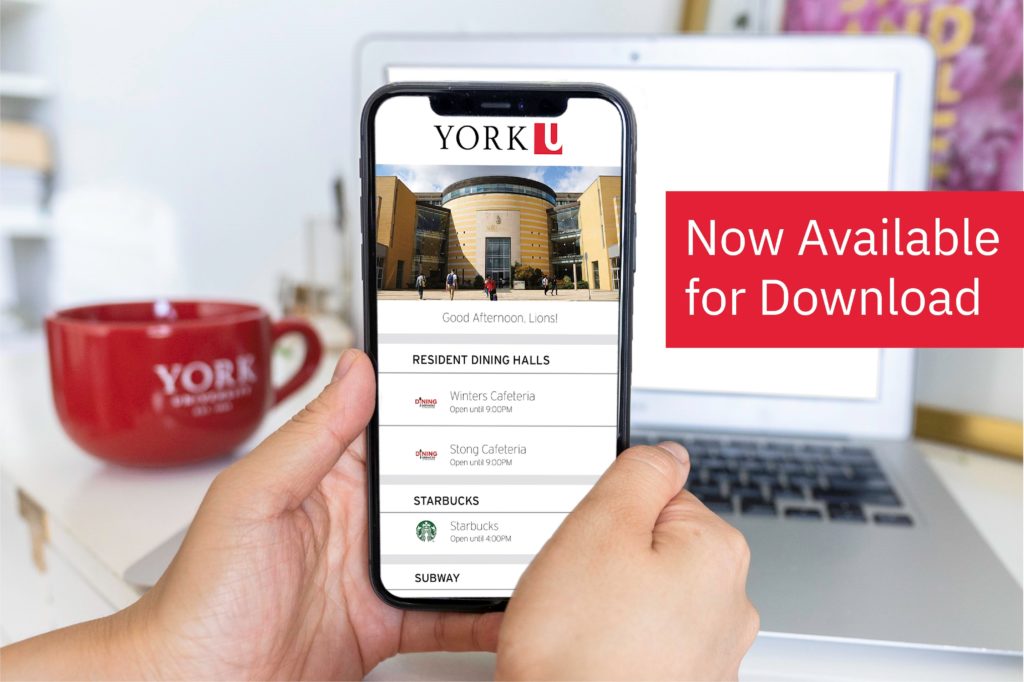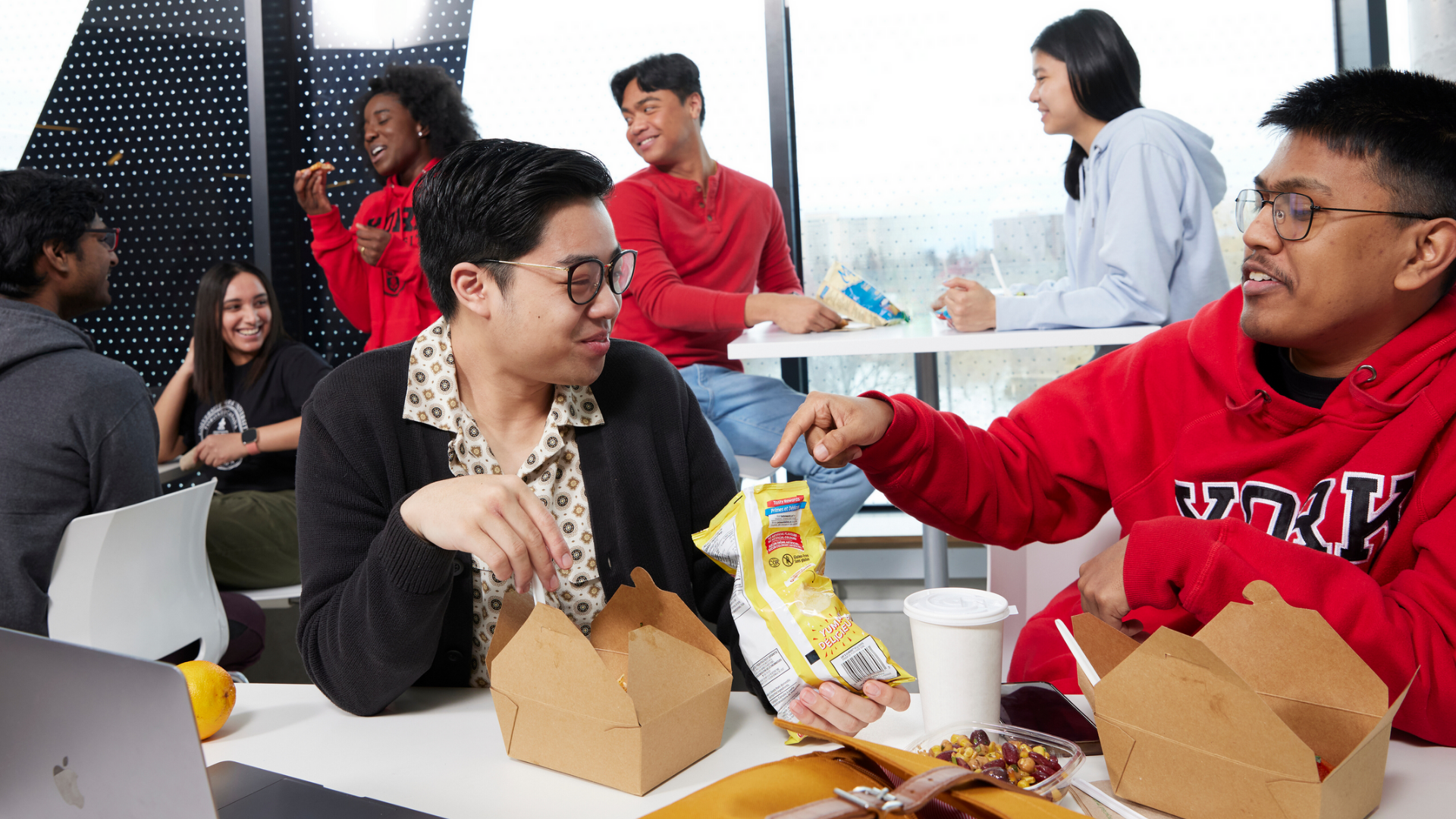 SKIP THE LINE
Download the app today!