The Orange Snail - Albert
Albert and his Bain family business - Orange Snail – have been part of the York University fabric for 18 years. Their story is one of hope, opportunity and betting on yourself.
The Bain family moved to Toronto and started a local restaurant in 2002. Three years later, Stong College identified the need to bring a diverse and inclusive menu to the York community, and Albert's family was up for the challenge. They invested their family's life savings into upgrading kitchen equipment to bring various cuisines from many cultural backgrounds. It was a success. For many years, Orange Snail has thrived as a student, faculty and staff favourite. Many come for the restaurant's quality service and a vibrant menu and stay as loyal customers due to the Bain family's kindness and delicious food. Albert and his family welcome everyone to visit and enjoy their freshly made home-cooked meals.
Albert's tip for success?
"Love yourself! I love myself, and I believe in myself."
— Albert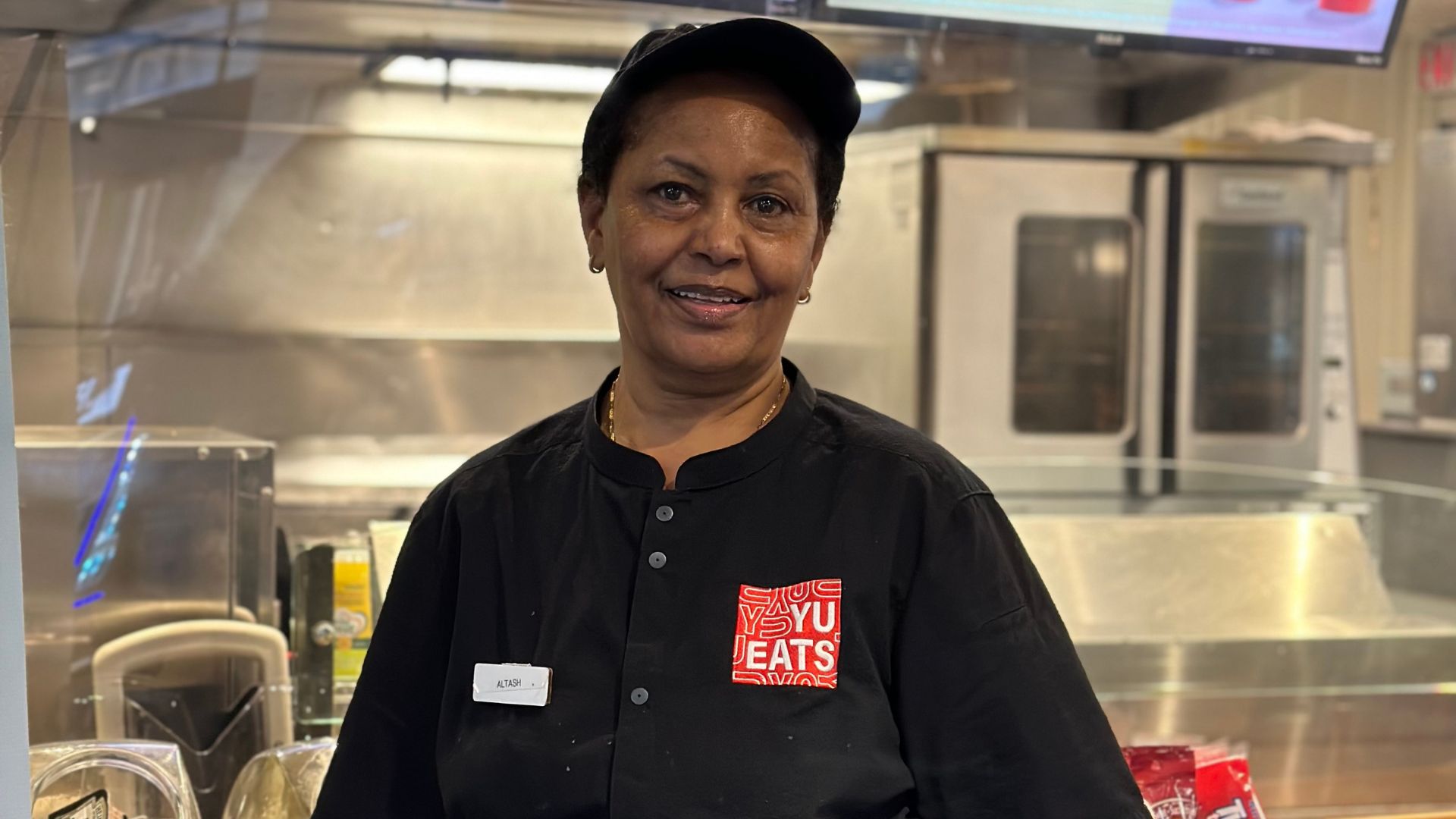 YU Eats - Altash
Altash started working in Central Square Cafeteria in 2013. She was hired within one day after she passed by CSQ, saw the job opportunity and spoke to the manager. Altash's favourite part about working at York University is the people – she enjoys chatting with students and community members about their daily lives and answering questions while delivering delicious meals. She also loves being part of an inclusive environment, which makes her feel safe during her day and night shifts.
Altash's secret to happiness?  
"Be happy and live your life the way you want to live."
— Altash