New partnership will allow students to gain experience in the billion-dollar film industry
By Paul Fraumeni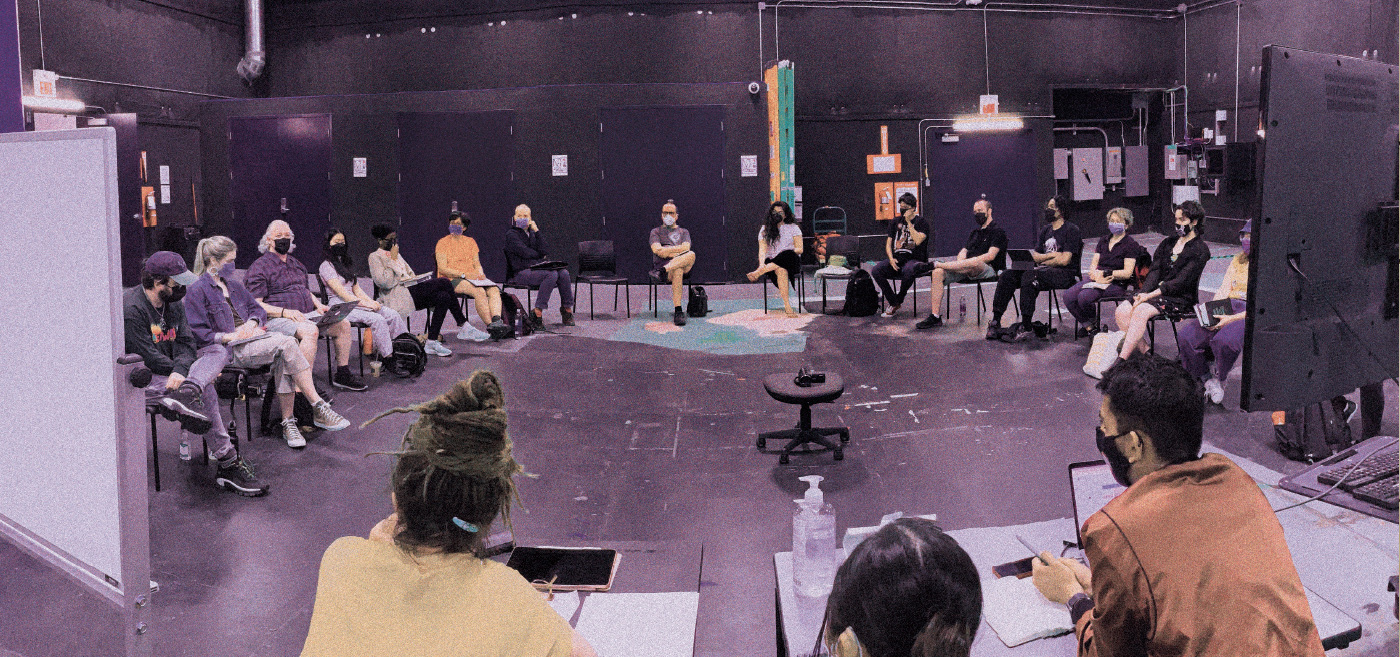 Shant Joshi fell in love with the movies when he was a little kid. He can remember watching The Lion King on VHS "countless times, just rewinding it and watching it over and over." When he was in high school, he would make the long trek from Richmond Hill on buses and the subway down to TIFF. While working toward a degree from York's Cinema and Media Arts, he considered writing and directing, but realized his talents would be better suited to producing.
Now, at 26, he's turned that passion into his career.
Joshi is a producer and president of Fae Pictures. Working out of Los Angeles and Toronto, he and his team are building an impressive track record of movies and TV series.
And, as he gears up to start production on Queen Tut, a full-length feature film about an Egyptian teenager who travels to Toronto to become a drag queen, he's helping the next generation of film, TV and digital professionals to get the hands-on experience they need by involving them in his work.
"Students at York have great opportunities to learn this craft by creating their own productions. I really benefited from that. There is room for making mistakes and getting great feedback from our professors. But with this opportunity to work with my team on Queen Tut, they'll be on a real-world production that is financed, has a distribution plan, and investors we have to answer to. If you make a mistake on a student film, it's part of the learning process. But if you make a mistake on a larger, commercial set, like Queen Tut, there are bigger ramifications, so they get a taste of the world they will experience when they graduate."
This kind of real world is enabled by Cinespace Studios' new management team who renewed their commitment to York with a $3.12 million gift in November 2021.
The investment that began with the Mirkopoulos family created a dedicated space called the York University Motion Media Studio in the Cinespace facility in Etobicoke for students of York's School of the Arts, Media, Performance and Design (AMPD) to use state of the art technology and interact with the pros. And Cinespace has some serious cred – acclaimed series like The Handmaid's Tale and Umbrella Academy are made there.

Joshi got a similar experience in between third and fourth year at York when Ingrid Veninger, an AMPD professor and highly regarded film director, hired him to work on the production team of her feature, Porcupine Lake.
"It was a bigger budget than anything I'd worked with and a working environment where there were higher risks, because you were building something that was commercial that had worldwide distribution. I remember having to do things like booking a hotel room for one of our production executives. A simple thing, but if that guy showed up and he didn't have a hotel room and was stranded for the night, that would be bad form. There is a lot to do on a production and this was a great opportunity to work with Ingrid and learn from her and build my producing ability."
Veninger, who is also associate director of the Motion Media Studio, agrees that it's essential for students to see that a production is not just about the big names in the credits.
"Sometimes students don't have a full sense of the different pathways to this industry. I see students' eyes light up when they get on a set at Cinespace and see people in the production offices, carpentry and art department, and they start to think, 'This is how I can access this world. It's not just about directing, writing, cinematography, or editing.'"
Cinespace President and Co-Managing Partner Ashley Rice, who got the film and TV production bug when she was 11, is a firm believer in learning by doing. "We can read about what it is to drive a car, but actually driving one requires you to get behind the wheel. The York Motion Media Studio at Cinespace provides the vehicle for the students to drive."
On the more macro scale, Motion Media Studio Director (and AMPD professor) Ken Rogers points to the disruption-innovation that is changing the traditional film and TV industry – how Netflix and an increasing number of streaming platforms' demand for quality content is transforming the screen industry.
"Toronto is a global centre for film and television production. York University's Department of Cinema and Media Arts has a world-class reputation for producing talented screen industry professionals for the region. York's strategic partnership with Cinespace helps prepare our students to enter this changing environment, and to upskill professionals already working in the field. We are creating a training hub for workforce development that will help make a vital contribution to the economic development of Toronto and Ontario."
Rice agrees, noting that in 2021, Ontario had a record $2.88 billion in total production activity, with a goal to grow the industry to $5 billion in the next few years.
"We can achieve this by enabling workforce development. Cinespace is dedicated to supporting initiatives to create visible pathways to jobs in our industry. Working with York to educate future filmmakers is very much a part of this cause."