Dr. Laurence Packer
"An Inordinate Fondness for Bees"
Dr. Laurence Packer
Ph.D. (Toronto)
Professor of Biology and Environmental Studies
C.V.
I am a melittologist. A melittologist is someone whose main academic passion is the study of wild bees. This means someone who studies bees other than the domesticated western honey bee.
It's not that I do not like Apis mellifera, it's just that it is only one out of over 20,000 described bee species. Few people pay attention to the ~20,214 (Discover Life, as of Jan 13, 2017) other bee species, whereas there are whole societies dedicated to the study and culturing of this one. When people find out that I study bees, invariably the next thing they say concerns the honey bee. I will then point out that asking me a question about Apis mellifera is like asking an ornithologist a question about chickens.
---
Favorite Recipe
Pastel de Choclo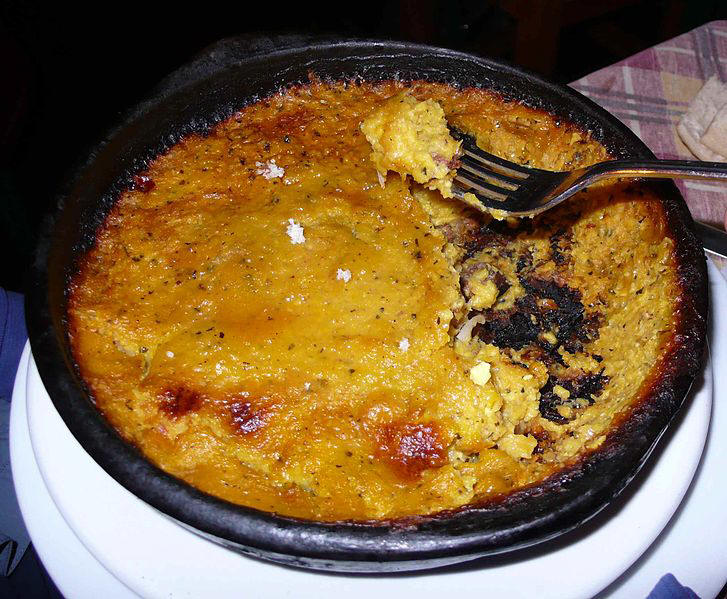 Ingredients
eggs
1 onion
1 block hard pressed tofu
1 large can of corn
chilies
cumin
oregano
basil
salt
Directions
Hard boil some eggs and slice for later.
Dice the onion and fry with chilies, cumin, oregano and salt, all to taste.
Crumble the tofu into the mixture once the onions have become transparent.
Cook for 15 minutes.
Blend a large can of corn with two eggs, some basil (to taste) and salt.
Put the onion-tofu mixture into the bottom of a greased baking pan.
Put sliced, boiled eggs, pitted olives and raisins on top of the tofu mixture.
Pour the blended corn mixture on top.
Bake in an oven at 350°F for ~45 minutes, leaving the pan uncovered for the last 15 minutes.
---
Humor
Mr. Congeniality
"If all birds dropped dead tomorrow, only chicken farmers and academic ornithologists would be inconvenienced. If all bees died out, there would be worldwide food shortages and perhaps one-quarter of the human population would starve."
That's what I said to an ornithologist, in public, at an international biodiversity meeting sponsored by the Food and Agriculture Organization of the United Nations. (I'm very good at making myself popular with people.)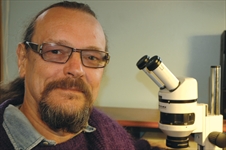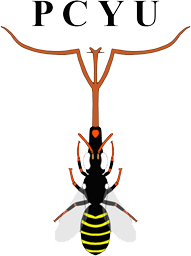 Lumbers Building 345
York University
4700 Keele Street
Toronto, Ontario
M3J1P3, Canada