Natalia Veiga
M.Sc. in Biology, York University
Honours B.Sc. in Biology, York University
Email: nveiga@yorku.ca
Research Interests
How Are Bees Affected By A Large Fire?
The goal of my MSc is to determine the effect of a large-scale fire on bee diversity in North Eastern Argentina. This study is extremely important as no other experimental studies on fire impacts have been done on bees. It is especially unknown which bees, if any, are able to survive a fire or if they migrate into recently burned areas.
In November of 2007, a large fire occurred in Mburucuya National Park in North Eastern Argentina. Immediately after the fire, 6 malaise traps were positioned in a transect from the edge of the fire into the centre of the burned area. Another 2 traps were placed in an unburned habitat close to the fire site to monitor bee diversity.
Once all the Mburucuya samples have been processed (pinned, labeled and identified), I will have three years worth of data to used to try and determine the pattern of recolonization of the burned area and investigate whether bee guilds with different behavioural and/or ecological traits colonized the area at different rates. It is expected that with such a large burn site, only bees that were able to survive the fire would be found in traps in the middle of the burn site soon after the fire. If any bees are found soon after the burn, we would expect to see bees with behavioural or ecological traits adaptable to fire survival (for example, ground-nesting bees). We would also expect to see a disproportionate amount of larger bees found within the traps as they would be the ones able to travel farthest into the burned area from outside. With this study, analyzing the diversity of bees found at the burn site and observing how the diversity changes using three years of data will provide several data concerning recolonization of a burned area.
---
Publications
---
Favorite Recipe
Devil's Food Chocolate Cake
Ingredients
One box of Betty Crocker Devil's Food Chocolate Cake
3 eggs
300 mL milk
75 mL oil
icing
Directions
Heat oven to 180C. Grease bottom and sides of pan. Add eggs, milk and oil to cake mix. Beat until batter is smooth and pour into pan. Bake until a toothpick can be inserted into the cake center and comes out clean. Cool and smother in icing!
MMMMMMMMMMMM cake is sooooo good!
---
Funniest Research Story
My first bee sting was by a dead bee...it happened in the middle of nowhere during fieldwork in a remote part of Argentina. Turns out I'm not allergic!
Which way to go?
I went in to meet Laurence for the first time in my life just to ask what sort of direction I could take in the field of biology or environmental science because I had no idea where to go once I finished my undergrad and I just wanted to get some ideas from several professors in the York Biology department. I met him and five minutes into our introductions and conversation he turned me around, marched me into his other laboratory and left. One of his PhD students talked to me and helped me figure out what topic I would study right then and there and I've loved the lab ever since! Talk about finding a direction! :)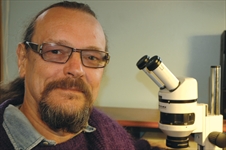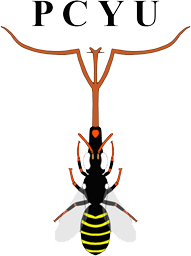 Lumbers Building 345
York University
4700 Keele Street
Toronto, Ontario
M3J1P3, Canada