---
Supported by the Agents of Change program, our Black Students Mentorship Program aims to address and help remediate the lack of Black representation at the graduate level in Psychology and other Faculty of health programs.
---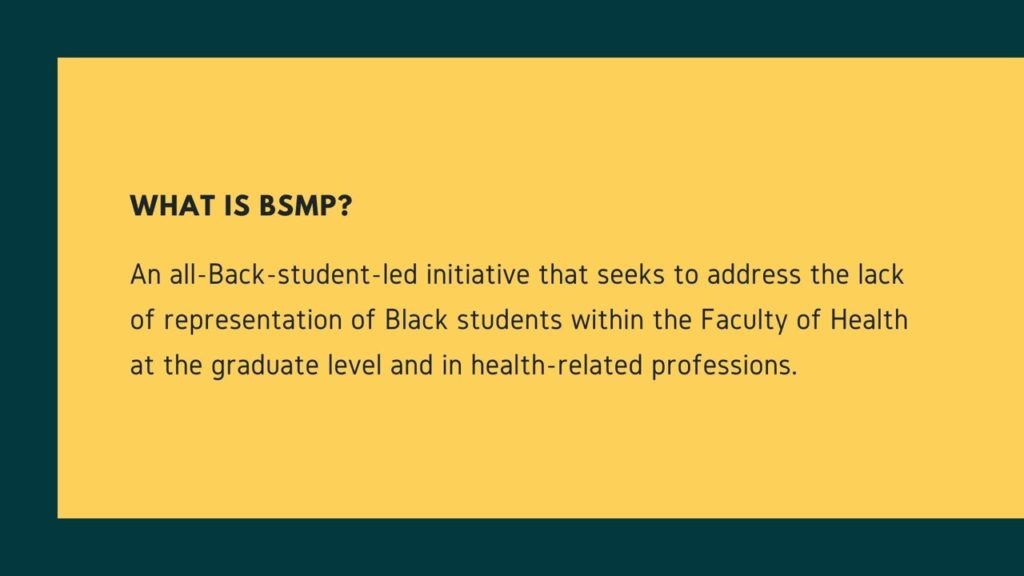 The direct goal of BSMP is to establish culturally validating, relevant, and responsive mentorship and programing, as well as community for Black undergraduate students across the Faculty of Health.
Our vision is to increase the number of Black students at the graduate level doing research and becoming professionals in the various fields of health.
This would also increase the diversity we need in healthcare, which matches the diversity of our Canadian population and beyond. We are an all-Black-Student led initiative, with several supporters and allies within the Faculty of Health and York University in general.
BSMP was created by our students when we realized the lack of representation for Black students at the graduate level of academia and in health related-fields. We know it is not a lack of will, intelligence or potential, but rather a matter of barriers and lack of support experienced by students. BSMP and BSIP were created with the specific aim of supporting each other reach these goals.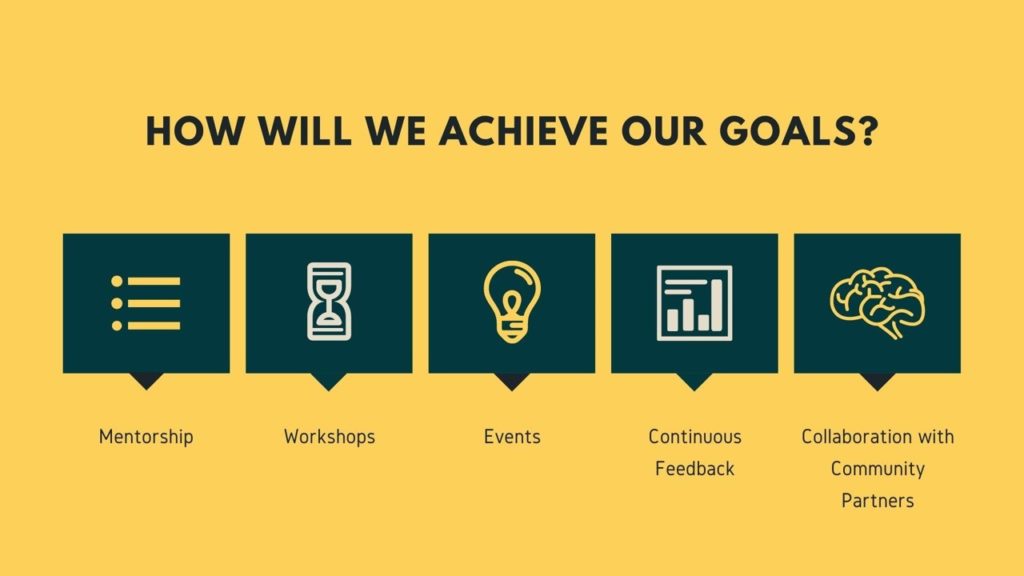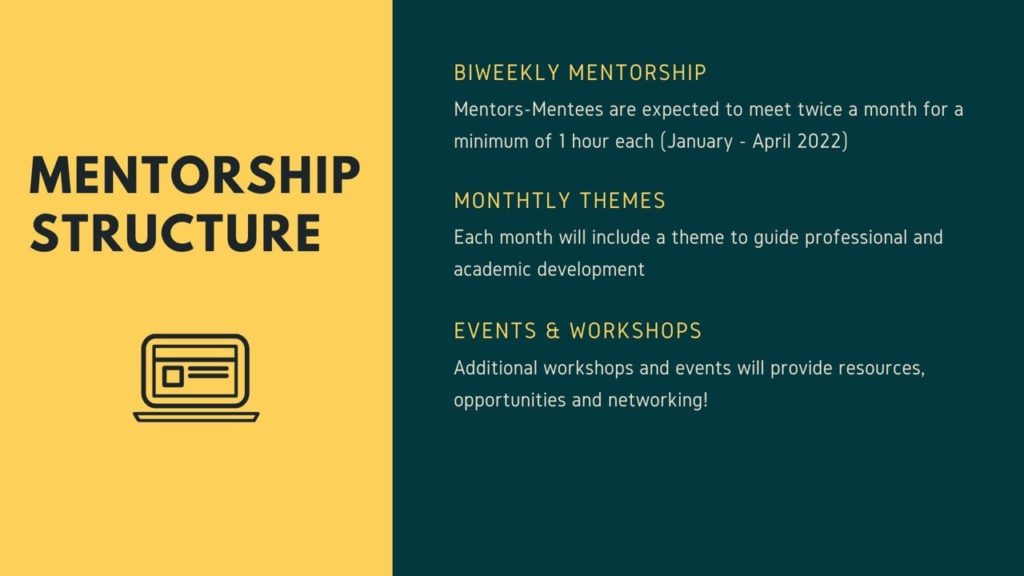 Join Us: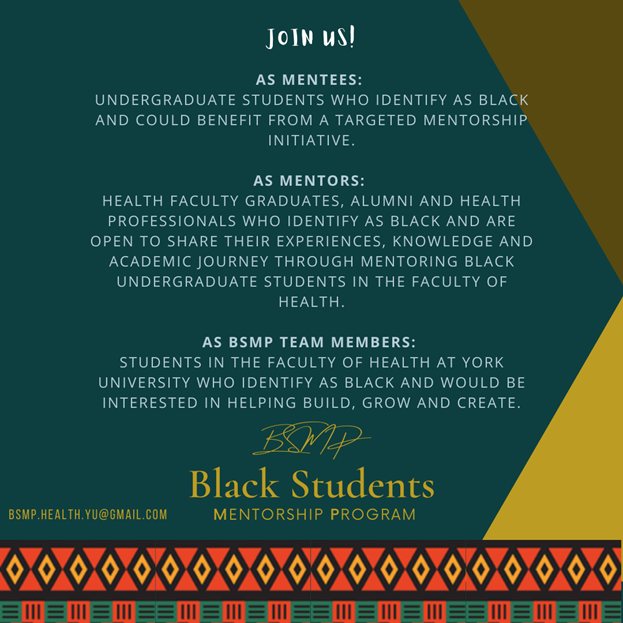 If you are interested in being a mentor through this program, please fill out this form:
If you are interested in being a mentee through this program, please fill out this form:
If you are interested in joining the team supporting the program as either an executive or volunteer, please fill out this form: