Prepare yourself to inspire future generations. Uniquely designed for French as a Second Language teachers, our program will perfect your language skills while you prepare to teach immersion, extended and core French at the level of your choice. Since bilingualism is our raison d'être, Glendon is the ideal setting for this program. Led by a small, dedicated team of specialized instructors in a supportive environment, you'll learn leading-edge methods specific to teaching French as a second language. Passionate about language and culture, but also social justice and equity? We specialize in teaching a second language in a multicultural and inclusive context.
Skills You'll Learn
---
Gain the knowledge and skills necessary to enter the teaching profession as a confident and effective teacher
Further your French of English language skills
Continue developing your own linguistic and intercultural competence
Masters the newest techniques to teach French as a second language
Develop the ability to evaluate new pedagogies and make them your own
Become an inspiring teacher who instill a love for languages
Gain the ability to create an inclusive and positive classroom environment
Learn how to make your students wellbeing at the center of your teaching practice
Develop your collaborative skills with peers, mentors and instructors
Gain knowledge of where to find relevant and high-quality resources
Careers
---
As an Education graduate, you are well-equipped to become a leader and changemaker. You can choose to pursue grad studies or obtain additional qualifications. Here are a few examples of possible career paths:
Teacher
University Professor
Researcher
Principal
Librarian
Corporate trainer
Community educator
Visit the Career Centre for more career options in Education.
Hands-On Experiences
---
Apply the concepts and theories you're studying to real world challenges. Engage in guided practical experiences in the classroom, workplace, community and abroad. These are some opportunities for Education students.
Participate in multiple practical placements in a school (in a Core French, extended or immersion classroom) within the community
Participate in a Francophone community organization through the first year community practicum
Complete a skill-building internship in a NGO or similar community organization, such as Peace by PEACE and Voilà Learning
Take the opportunity to complete an exchange to further your linguistic and intercultural competence
Be hired within Glendon College as an academic peer tutor for the French Studies Department, for the Salon francophone or other job opportunities
Be hired outside of Glendon by a school, association or parents looking for help
Get involved in Educators' research project or leadership initiatives to improve the field of French as a Second Language
Admission Requirements
---
You can apply to the concurrent BEd program (in which you earn a BEd and BA over the course of five or six years) directly from high school, or apply to the BEd as a current Glendon student.
Check out the full requirements
Student Supports & Programs
Glendon Campus prides itself on being a supportive community that goes the extra mile to ensure you get the help you need. See some of the resources Education students use the most.
News & Events
Get involved on campus and in the community to meet fellow students and boost your Glendon experience.
No items found
No items found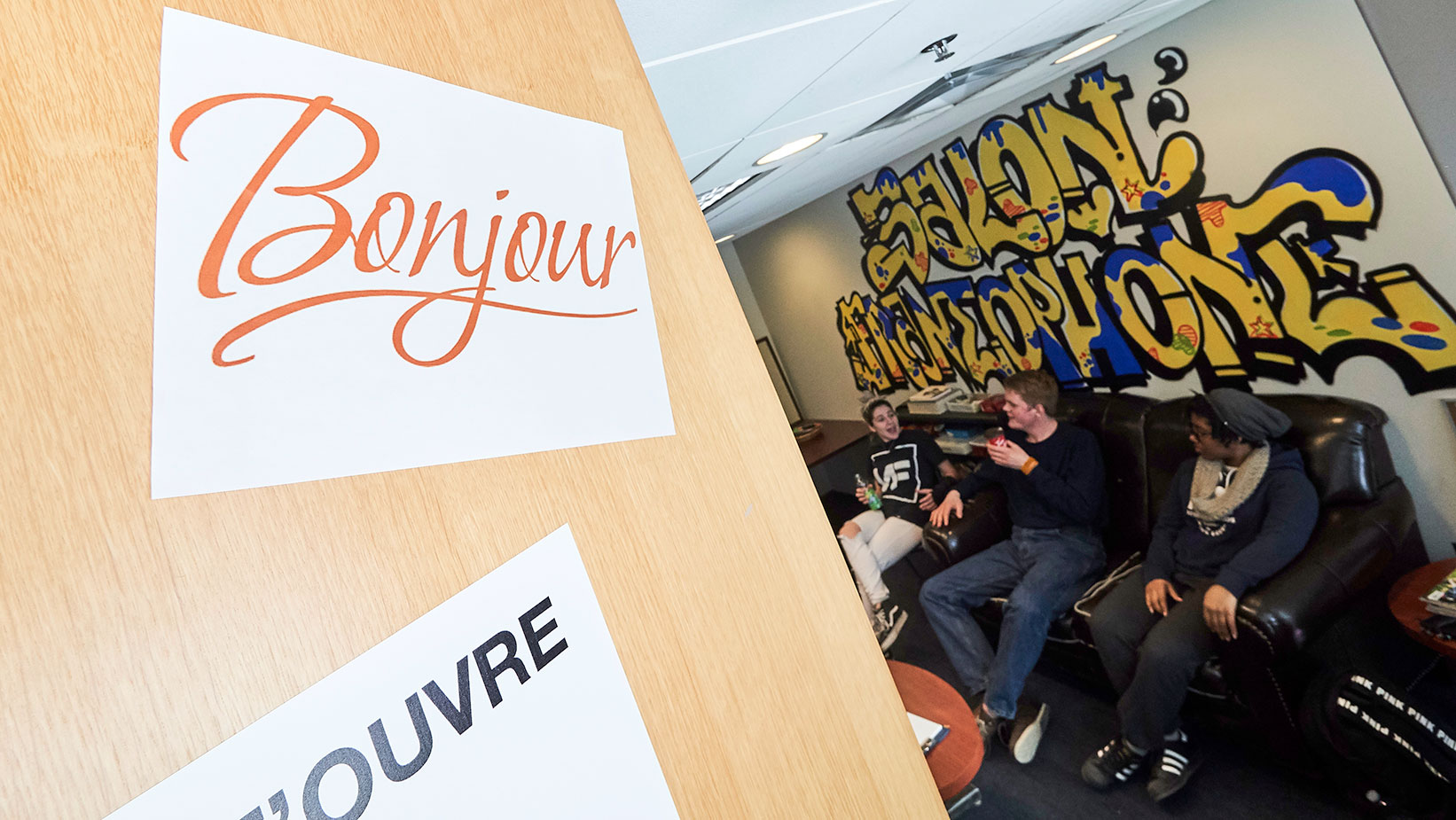 Apply Now!