Get the opportunity to see research brought to life in the first and only bilingual Biology BSc in Southern Ontario. With the program's focus on ecology, evolution and ethology, you'll gain top skills needed for bilingual careers related to the environment, conservation, environmental health and its connection to human health — and as the world continues to focus on public health and environmental issues, bilingual biology and health science graduates who can work in the science professions are in increasing demand. You'll learn from and work alongside internationally known professors, including Natural Sciences and Engineering Research Council of Canada–funded faculty, who make use of our beautiful, forested campus as a natural teaching environment.
Skills You'll Learn
---
Comprehend detailed scientific material
Perform lab and field work
Gather data, formulate hypotheses, test predictions and interpret results
Write scientific reports and research articles
Understand how the application of the scientific method to biological studies allows valuable insights into the workings of the natural world, which lead to a better understanding of major ecological, environmental, and health-related processes.
Careers
---
As a Biology graduate, you are well-equipped to become a leader and changemaker. You can choose to pursue graduate studies or obtain additional qualifications. Here are a few examples of possible career paths:
Biologist
Doctor
Veterinarian
Biology technician
Research scientist
Biology professor
Teacher
Conservation biologist
Zookeeper
Environmental consultant
Field ecologist
Visit the Career Centre for more career options in Biology.
Hands-On Experiences
---
Apply the concepts and theories you're studying to real-world challenges. Engage in guided practical experiences in the classroom, workplace, community and abroad. These are some opportunities for Biology students.
Partake in advanced research opportunities rarely offered to undergraduates — you'll regularly test research, learn theory through practice (such as on-campus insect sampling) and help drive entrepreneurship and innovation in your field
Enrol in a field course in Toronto or Quebec
Take part in YU ROC!, a student-led biodiversity monitoring program on campus
Join the Jane Goodall's Roots & Shoots – Glendon Chapter
Participate in a professor's research project or develop your own
Admission Requirements
---
Ontario Secondary School Diploma or equivalent, with average* of mid to high 70s
Minimum of 6 4U or 4M courses, including 4U English (ENG4U) or FRA4U
A combination of U and M courses; OACs are accepted
SBI4U, SCH4U and MHF4U are required; SPH4U is recommended
*Average is calculated based on the top six 4U; 4M or DU courses
Check out the full requirements
Student Supports & Programs
Glendon Campus prides itself on being a supportive community that goes the extra mile to ensure you get the help you need. See some of the resources Biology students use the most.
Frost Library, Academic Advising, Language Training Centre for Studies in French, Glendon's ESL Open Learning Centre, Career and Skills Development Centre, Peer Mentor opportunities, field work opportunities on our forested campus.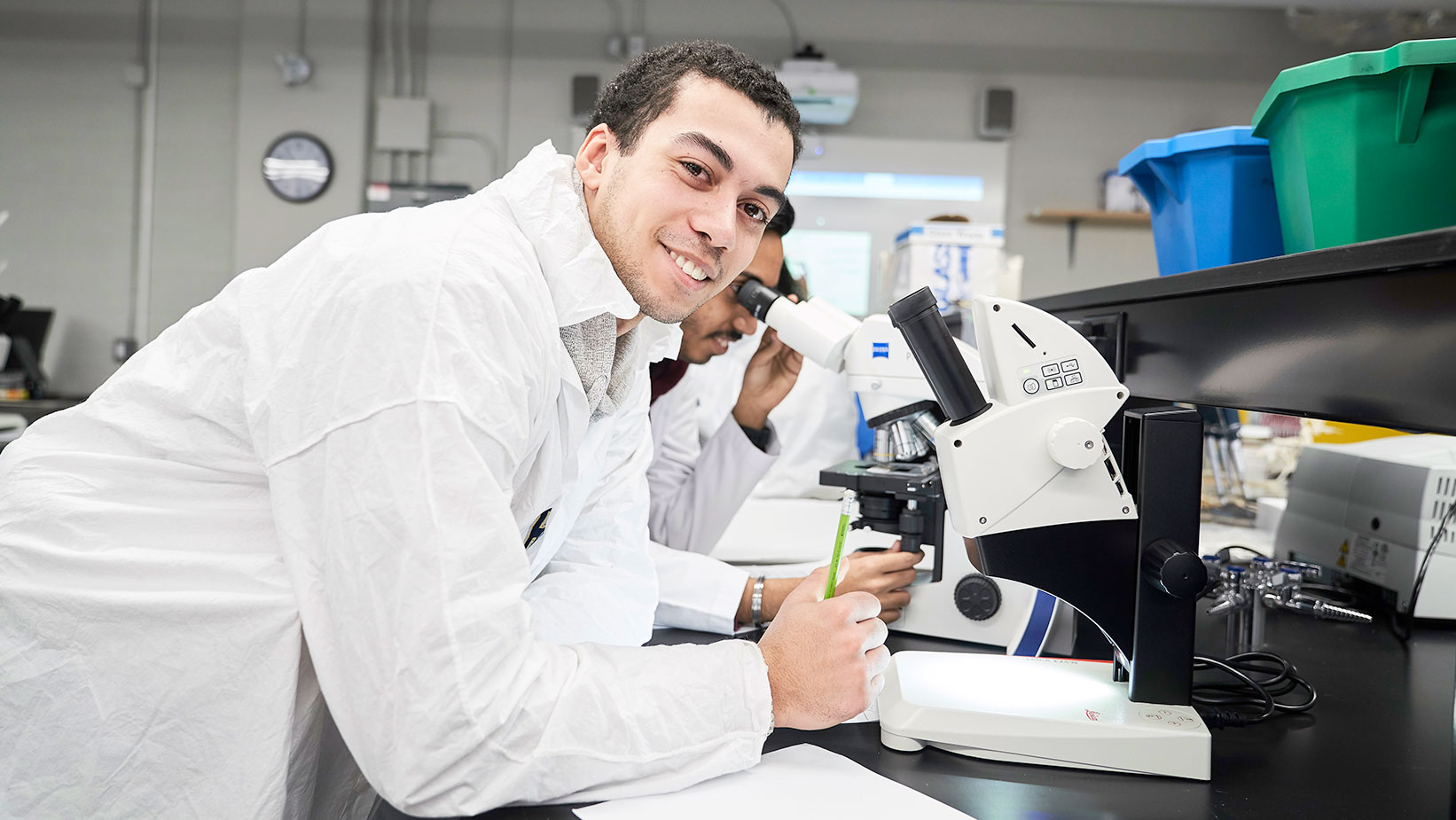 Meet Your Professors
You'll learn from and get to know professors who are internationally recognized for their teaching and research. Professor Radu Guiasu has expertise in areas such as freshwater ecology, animal behaviour, conservation biology, invasive species, and evolutionary biology.
Professor Jocelyn Martel studies insect-plant interactions and specializes in fields such as entomology and botany. Professor Laura McKinnon studies the biology of arctic birds and has expertise in avian ecology and urban ecology. Professor Valerie Schoof is a primatologist, and an expert on primate behaviour and physiology. Dr. Spencer Mukai is an expert on molluscan endocrinology and physiology.
News & Events
Get involved on campus and in the community to meet fellow students and boost your Glendon experience.
January 19, 2017
Glendon professor publishes new book on non-native species
No items found

Apply Now!