Express yourself and share your vision with the world. Choose from two streams — Drama or Visual Arts — and engage with award-winning professors in intimate group settings as you study visual and performing arts in a unique and supportive bilingual setting. You'll work with histories and concepts in the visual and performing arts, and build practical skills through projects, and studio and performance opportunities in the Theatre Glendon and Visual Arts studios.
Skills You'll Learn
---
In the Drama stream, you'll learn:
How to critically assess dramatic works, their intended message, meaning and stage interpretation
Confidence on stage and an ability to express yourself
To understand the visual dimension of theatre and performance; gain practice in technical theatre skills
To study and perform in Canada's two official languages, increasing your professional opportunities
In the Visual Arts stream, you'll gain:
Well-rounded drawing and painting abilities; an introduction to photography and other media
Experience in hands-on studio settings
Knowledge of visual arts theory, history and practice
The confidence and ability to design and create visual projects, and present them to peers
An understanding of current design software and modern visual arts techniques
Careers
---
As a Drama & Creative Arts graduate, you are well-equipped to become a leader and changemaker. You can choose to pursue grad studies or obtain additional qualifications. Here are a few examples of possible career paths:
Art teacher
Drama teacher
Arts administrator
Professional artist, actor, director, curator, designer or technician
Community arts professional
Stage manager
Playwright
Event planner
Visit the Career Centre for more career options in Drama & Creative Arts.
Hands-On Experiences
---
Apply the concepts and theories you're studying to real world challenges. Engage in guided practical experiences in the classroom, workplace, community and abroad. These are some opportunities for Drama & Creative Arts students.
Participate in Theatre Glendon, our Drama students' home base, with professional-grade lighting, sound and multimedia technologies. Each year, the theatre produces a full season of plays in English and French — get involved in any aspect, from set construction to stage-management to costumes and props.
Take advantage of Glendon's Visual Arts studios and the Glendon Digital Media Lab, which offers state-of-the-art equipment and mentorship in digital creation.
Join the Lionheart Productions drama club or Glendon Dance Team.
Take advantage of the city's theatrical and artistic scenes by incorporating Toronto performances and art gallery visits into your classroom assignments.
Admission Requirements
---
Ontario Secondary School Diploma with an average* in the mid to high 70s
Minimum six 4U; 4M; or DU courses (Including English or French)
French is recommended
No portfolio or audition required
* Average is calculated based on the top six 4U; 4M or DU courses
Check out the full requirements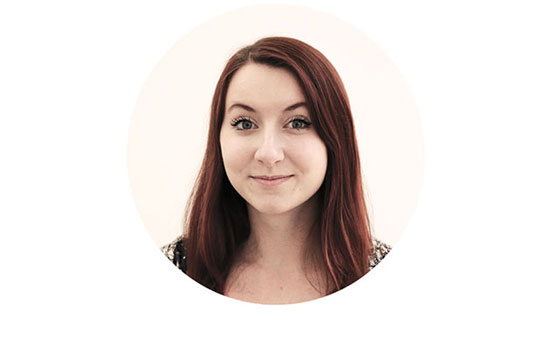 Meet Our Students
Delphine
Delphine chose Glendon to pursue Drama in order to become a professor and researcher of the arts in both French and English. Her passion is for movement-based performance and theatre history. Delphine is currently pursuing her master's degree in drama, theatre, and performance studies in Toronto. Read all about her love for the Glendon Drama program.
Student Supports & Programs
Glendon Campus prides itself on being a supportive community that goes the extra mile to ensure you get the help you need. See some of the resources Drama & Creative Arts students use the most.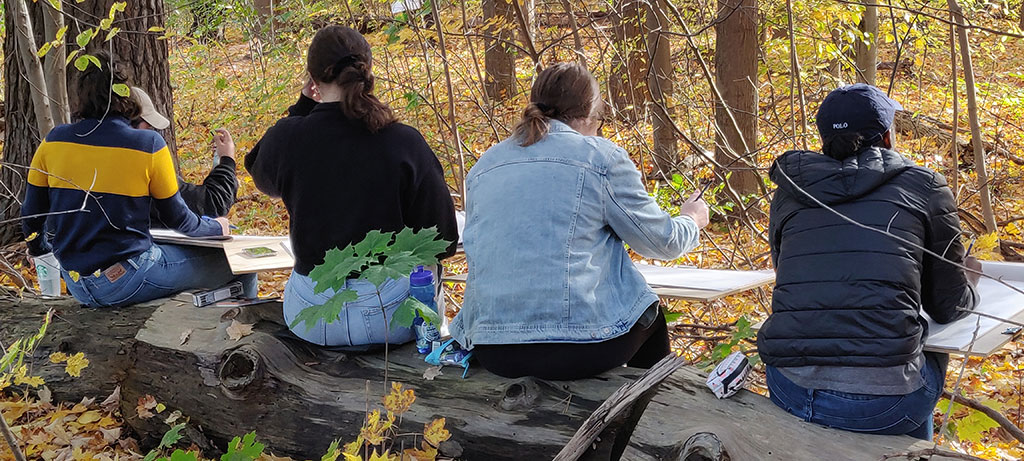 Meet Your Professors
You'll get the chance to study and work with professors who are recognized in their field, such as Guillaume Bernardi, an internationally renowned theatre director who works in four languages, and Marc Audette, an award-winning visual artist who has exhibited across Canada.

Apply Now!