Featured News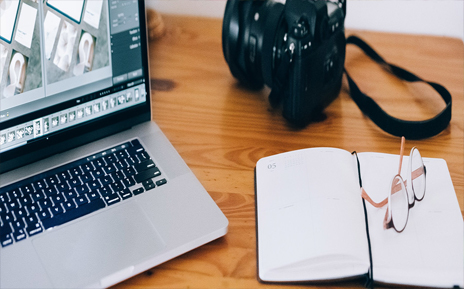 Embracing young Asian Canadian talent through design
From designing lipstick packaging to a horror movie title sequence, the creativity of young Asian Canadians was brought together in a diverse, virtual exhibition organized in celebration of Asian Heritage Month in May.
AMPD launches graduation preparation podcast
York University's School of the Arts, Media, Performance and Design (AMPD) launched a graduation preparation podcast series, The Final Mile Club (FMC). Hosted by Dean Sarah Bay-Cheng, the podcast features industry guests including former Canadian Academy of Cinema & Television CEO Beth Janson, Hollywood set decorator Carolyn Loucks, and Marvel Studios voice actor Isaac Robinson-Smith.
Events
Expand the Grad @ York Story
Do you have a story or event to share with the wider graduate community? We'd love to hear from our students, faculty, staff, and alumni on what's happening in and around FGS. Our digital platforms connect us with future and current students, as well as alumni and community partners, to help tell our story.

Learn More
The Graduate Program in Design at York is an exciting environment to pursue innovative, socially engaging, career-ready education. Contact our Student Program Assistant to learn more.