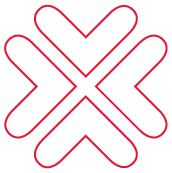 Our program is empowered by a welcoming and diverse community of students with a uniquely global perspective. Together we are making things right for our communities and our future.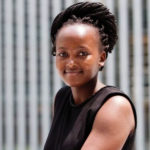 Aline Ndisebuye graduated from St. Lawrence University in New York, where she completed an Honours BA in Economics and minored in Statistics and Caribbean and Latin American Studies. Her concern about the lack of initiative from governments in supporting poor communities resulted in a growing passion for inclusive development. Aline volunteered with different programs in Eswatini such as Young Heroes, Mpaka Refugee Camp and St. Joseph's, which supported orphans, refugees and disabled youth. These experiences allowed her to gain insight into non-profit resource management and tools implemented to support underfunded communities. During her undergraduate studies, Aline interned with the World Bank in Washington, DC, where she assisted in conducting research on women enterprises in Jordan, SME's and financing small projects for economic development. She further went on to study abroad at UWI, St. Augustine campus in Trinidad and Tobago, where she broadened her ideas of global development through courses and volunteer programs. Upon graduating, Aline worked as a Donor Research Assistant where she worked with donor relations departments to secure funding and grants for non-profits in Washington, DC. As a DVST student, Aline hopes to further explore inclusive and sustainable development, development policies and women's economic empowerment.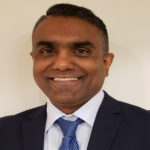 Andre comes to the DVST with 2 decades of experience in Community and Local Economic Development. Shortly after graduating from the University of Guyana with a BA degree in Tourism Studies, Andre worked as a Community Development Officer with the Government of Guyana's Office of Empowerment. In his role, he was instrumental in establishing micro-projects across Guyana that provided opportunities for residents to gain employment skills and become Entrepreneurs.
He later stepped into a Project Management role with a European Union Partner project as their Community Development Specialist in a mega low-income housing project in Guyana. It was during this time that he came face to face with the harsh realities of poverty and other social ills. His experience on this project was the driving force that led him to expand his knowledge and insights into development.
Tourism remains a passion for Andre. He was one of the first employees of the Guyana Tourism Authority when it was established. His role in the tourism sector centred heavily on creating base standards and identifying tourism development opportunities in concert with local communities. After migrating to Canada, Andre worked in Northern Ontario in the Resource-Based Tourism sector for seven years. His position in Northern Ontario involved interfacing with the Ontario Government on a regular basis. He was privileged to sit on several external Advisory Committees during this time. Andre is a strong believer and advocates that tourism can be a very significant contributor to development if conceptualized properly and get the right support from policymakers.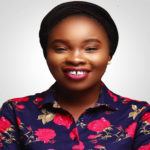 Anifat graduated with First Class Honors from Obafemi Awolowo University, Nigeria, with a Bachelor's in Agricultural Extension and Rural Sociology. She obtained a Master of Philosophy (MPhil.) degree in the same field in 2017. As an undergraduate student, Anifat was a fellow of the Harambe Incubator for Sustainable Agriculture and Rural Development- a highly competitive fellowship for students who wanted to develop practical solutions to problems faced by farmers in rural communities. Through this fellowship, Anifat began to engage in other community development activities. After graduation, Anifat worked as a Research Assistant at the Institute of Agricultural Research and Training, Ibadan. There, she assisted in conducting baseline studies for some rural farming communities in Nigeria as well as evaluating some community development projects. Later, Anifat worked as a Research Associate for Bridge International Academies in Nigeria- a social enterprise that provides education for children in low-income communities. Anifat is an active advocate for children and youth empowerment. She has served as a peer educator for high school girls, mentored some youths, and developed workplace preparation programs for recent graduates through her volunteer work with The Spring Development Initiative, and Connected Advocacy for Empowerment and Youth Development Initiative in Nigeria. Her research interest includes inequality, migration, education, and grassroots development. She wants to study the livelihood strategies of migrant youths in Lagos, Nigeria by examining issues such as vulnerability and inequality.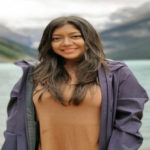 Antara completed her undergraduate studies in International Development Studies (Hons. Bachelor of Arts) at York University. She studied topics like policy-making and governance, project management and proposals, and various research methods. She developed a nuanced understanding of socioeconomic issues while concentrating on issues of gender in development and refugee crises.
During the last three years, she worked with different NGOs and MNCs that focus on community growth and gender development. She wants to further refine the skills she learned through her experiences to tackling socioeconomic issues.
Antara hopes to continue working in development with communities that are underrepresented and marginalized. She wants to use the theoretical frameworks from the DVST program to fulfill her aspiration of advancing gender equality and development in Bangladesh. She intends to conduct research on the Rohingya crisis in Myanmar and wants to work with the displaced Rohingya communities in Bangladesh. Specifically, she will question what various actors (governmental and non-governmental organizations) are currently doing as relief, and what the living and working conditions are in Bangladesh for the displaced populations.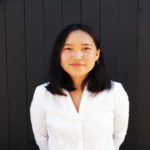 Dechen Tenzin is a graduate of University of Toronto, St. George where she completed an Honours Bachelor of Arts in International Relations and Political Science. During her studies, Dechen served in different student leadership capacities as the Assistant Vice President, Campaigns with the Students' Union which helped further grow her interest in the areas of equity and social justice. Through her position, she launched initiatives like the Equity Collectives to serve the needs of marginalized students and assisted in the World University Student Centre's (WUSC) Student Refugee Program that allowed her to play an active role in the sponsorship of a refugee student from Kenya. Currently, she serves as a Board member of Students for a Free Tibet Canada, an international non-profit, student-led group that fosters freedom, democracy and human rights inside Tibet. She is a Constituency Assistant to a Member of Provincial Parliament in Ontario and works with constituents at the grassroots level that have taught her the value of being involved in the democratic process from the ground up. Dechen is confident that the DVST program will allow her to build upon her experiences as she seeks to research the policy development and governance structures of displaced peoples in the diasporas.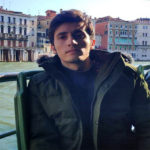 Emil graduated Summa Cum Laude from ADA University in Azerbaijan with a B.A. in Public Affairs. Awarded with Academic Excellence grants during his undergraduate studies, he developed a passion for Development Studies by gaining a theoretical background in public management, sustainable development, economics and governance. This passion grew further through participation in several volunteering and internship programs at public organizations, including the Parliament of the Republic of Azerbaijan, the State Agency for Public Service and Social Innovations, the Ministry of Foreign Affairs of Azerbaijan, and the State Oil Company of the Azerbaijan Republic (SOCAR). A position as a Research Assistant during his studies at ADA University contributed as well to foster a deep interest in topics related to natural resource extraction. During his time as an undergraduate student, Emil also completed an academic exchange with an Erasmus+ scholarship in Budapest, Hungary to study in the Faculty of Science of Public Governance and Administration at the National University of Public Service. Currently, he is working as an intern at the World Health Organization in Azerbaijan, where he gives his contribution in developing advocacy materials, including WHO messages for the implementation of awareness campaigns. Emil is particularly interested in researching the experience of more advanced economies in shifting to renewable energy sources. He is confident that the DVST program will equip him to conduct research and gain the knowledge necessary to understand strategies required for achieving sustainable energy transition in the Global South.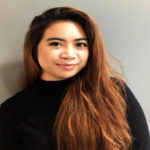 Faith is a graduate of Tyndale University where she completed her Bachelor's in International Development. As a student, she has actively been involved in various organizations. She has worked as a fundraiser at the Canadian Red Cross. She has also volunteered her time at World Vision Canada working closely with the Child Sponsorship Department. This past summer, she interned at Tearfund. Her role as the Donor Care Coordinator has helped her gain a deeper understanding of working in the nonprofit world. With her cultural experiences from Malawi, Ethiopia, Guatemala and Kenya, she has learned many skills. She is eager to continue to grow in her passion in global development and to aid in community development to empower and transform the lives of others. In her spare time, you can find her seeking new places to travel and enjoying her time with her friends and family.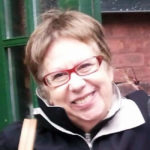 Evnur is a graduate of York University—Glendon College with a B.A Bilingual (Hons.) in International Studies. During her undergrad studies she took numerous courses on globalization, and socio-political economy. She pursued essay projects exploring conflicts over ethnic-identities, religiopolitics, social and economic inequalities in the global North-South relations, and North supremacy over local communities' cultures, knowledge, and norms. While studying these themes, she found out that contradictions and myths in the notions of democracy, identity politics, and the social realities in international development relations are quite significant and complex.
Within the last few years, she has had the opportunity to attend international conferences such as "Global Summit of Women", CSW57 (U.N. – Commission on Status of Women), and "The International Alliance for Women" where she has acquainted and networked with numerous members of international NGOs, social entrepreneurs and researchers from different parts of the world. It was a valuable and enlightening experience to learn about their works, cultures, norms, and values.
Her research interest at the Graduate Program of Development Studies focuses on BRICS, emerging powers and democracy in South Asia. She aims to explore multi-dimensional realities of regional cooperation, sustainability of development projects, and India-Bhutan development relations.
She is a "student associate" at York Center for Asian Research (YCAR). She is also a member of the editorial board of the Peace Magazine, Toronto.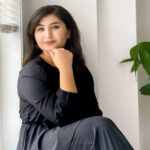 Ghazal graduated from the University of Toronto with an Honors Bachelor of Arts with a Specialist Co-op degree in International Development Studies. Ghazal's passion for the field stems from a visit to Afghanistan when she was young, where she realized that she wanted to pursue a career that would allow her to participate in the betterment of Afghanistan. During her undergraduate journey, Ghazal was the president of the Afghan Student Union and organized many cultural events on campus. She was also the program assistant for the Critical Development Studies department at U of T and assisted in many program events. In her fourth year, Ghazal completed a 10-month internship in Kerala, India for a skill development organization where she worked with underprivileged graduate students. Ghazal's experiences in Kerala influenced her thesis paper heavily, where she discussed the impacts of skill development organizations on underprivileged students in India. Upon graduating, Ghazal decided to take time off from her academic ventures to pursue other interests and skills which she wanted to explore. She launched a travel blog called 'Travelling Afghan', in which she documents her experiences and reflections from her travels. Ghazal also founded a Farsi language learning platform called 'ZABAN Institute' through which she teaches students the Farsi language, from all over the world. She also decided to explore digital art and created an Instagram page called 'Rasmorawaj', where she showcases her digital artwork and short stories, all of which are inspired by images and stories of Afghan culture. At York University, Ghazal is hoping to expand her academic knowledge on immigration and refugee issues and intends to conduct research on the intergenerational effects of immigration amongst Afghan refugees and immigrants in Central Asia in the context of education, personal growth and development, career success, family dynamics, social mobility and adaptability. Ghazal hopes to work in the international development sector and is confident that her time in the DVST program will prepare and equip her with the necessary skills it will take to achieve her dreams.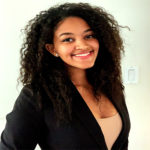 Haset graduated from University of Toronto with an Hons Bachelor of Arts Degree in Political Science and minors in African Studies and Diaspora and Transnationalism. As an undergraduate student she partook in courses such as International relations & law, Africa in the 21st century, and Development in the Global South that broadened her perspective and understanding of the many forces that are at play in decision making that directly or indirectly affect the rest of the world. Haset has always been passionate about development in the Global South. Having been born and raised in Ethiopia, she witnessed incredible economic leaps in the country while stark contrasts continued to exist between different classes of society. Her drive and passion then was to be able to close that gap and provide access to resources to all people. After graduating, Haset had the opportunity to intern at an international Edu-Tech NGO in Ghana supported by the Canadian Global Affairs program. She was able to gain field-work experience in collecting data and analysis while supporting the expansion of e-readers in improving literacy. As a result, Haset's Pan-African ideals has shaped her into being a part of the growing African Social Entrepreneurs community having started her blog and podcast called Golden Roots which expands on the history of the African Continent and sheds light on the incredible strides of the present. Her current research interests include the Ethiopian agricultural economy and its efficiency in providing food security as well as China's involvement in this process. She hopes to expand her knowledge further through this program and engage with other academics within this space.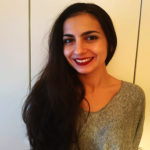 Inés graduated with honors from King Juan Carlos University with a B.A. in International Relations. During her undergraduate studies, she worked at Fundación Esperanza y Alegría, where she started to understand the responsibilities of managing resources in the planning and execution stages of social inclusion projects. Her primary functions covered the communication with local partners, institutional and private donors fundraising, monitoring calls, and developing strategic alliances. During her junior year, Inés studied abroad at SciencesPo Lille in France where she had the opportunity to expand her international experience and complete course work in different regional issues such as conflicts and development in Latin American countries or political transitions in the Middle East. She also worked as a volunteer at different development organizations in Kenya (housing sector), India (education sector) and Jordan (food provision sector), which encouraged her to critically think about development, local partnership and fieldwork. Through the DVST graduate program, she hopes to work with local and international organizations in Canada, in order to get a better understanding of key issues affecting refugee settlement and integration.
James is a graduate of Central University in Ghana where he received an Honours Bachelor of Science in Administration with a major in Marketing. His passion for Development Studies began when he served in different student leadership capacities during his Diploma studies at Accra Technical University in Ghana and ultimately becoming the Public Relations officer for the Students Union. Prior to that, James volunteered with an Accra-based NGO in Ghana dedicated to developing talents and building the capacities of the youth. In his quest to advance works in international development, James founded Transition Africa; an organization based in both Canada and Ghana and dedicated to developing sound policies to address Africa's public and governance accountability challenges. Through Transition Africa, he has engaged both global and local partners including JAK Foundation; an organization spearheaded by the former President of Ghana, John Agyekum Kufour, to promote good governance and sustainable development in Africa. While in Canada, James has volunteered with the United Nations Association in Canada, Toronto (UNACTO) and Rogers TV. He is currently with the African Canadian Social Development Council as a committee member assisting to realise the objectives of the organization and a lead consultant volunteer for the restaging of the organization's brand image. James believes these experiences will enable him to appreciate the importance and the vast work that still needs to be done in the international development space for humanity. He is very confident the DVST program will help him to advance research works in forced migration and refugee issues, particularly health, employment, social impact of migrants and international migration policy development.
Julia graduated Summa Cum Laude from York University with a BA (Hons) in International Development Studies. Receiving numerous merit-based scholarships and awards and maintaining membership within the Dean's Circle of Student Scholars, which recognizes the highest achieving students within the Liberal Arts and Professional Studies faculty, Julia has proven her dedication to acquire a deeper and more sophisticated understanding of the history, processes, debates, and critiques of global development discourse and practice. Throughout Julia's undergraduate degree, she consistently maintained a high academic performance while taking on leadership roles through student-run organizations both within the Natural Science department and LA&PS. In pursuing this program, Julia aims to continue to sharpen her understanding of development practices while being immersed in an interdisciplinary environment. While considering the fieldwork and research aspect of the degree, Julia looks to an area of research that she found herself being drawn to time and again throughout her undergraduate degree. Studying the social determinants of health and more specifically the barriers that limit women's access to healthcare, particularly maternal healthcare and family planning services, has become a passion of hers. Julia hopes to pursue further research focusing on exploring the social determinants of health from a global development perspective. In the future, Julia hopes to work with government or research institutions in identifying and developing strategies to dismantle barriers preventing access to services that provide basic healthcare and human needs to specific groups of people and communities.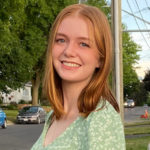 Kortney is a graduate of the University of Toronto where she completed her BA in Political Science. During her graduate studies at York, Kortney intends to undertake research related to women's labour in the border region of Mexico. Her interest in the topic first grew when working alongside foreign workers in a factory one summer and hearing life stories so different from her own. During her undergraduate studies, Kortney's activities included studying abroad for over a year and tutoring adults getting their high school diplomas. Following graduation, she had the opportunity to gain more insight into data collection and data processing while working for Statistics Canada on the 2021 census. Kortney is excited to apply all that she has learned to her upcoming studies at York.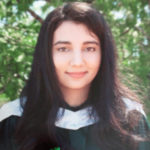 Laila graduated from Trent University with a B.A. (Hons.) in International Development Studies and Political Studies. Laila has an interest in highlighting issues of human rights violations. As a result, her research focuses on the socio-economic, political and cultural marginalization of migrant workers that enter the Middle East through the notorious Kafala Sponsorship system. Laila has previously worked as an outdoor fundraiser for non-governmental organizations such as World Vision Canada, Canadian Feed The Children, and Amref Health Africa to raise awareness and funds for the most pressing social causes. Laila is excited to be a graduate student in the DVST program, as the program incorporates theory with hands-on experience such as the requirement of doing fieldwork and completing an internship. Laila believes that both the fieldwork and internship will prove to be a useful learning experience to help prepare graduate students for a career in International Development.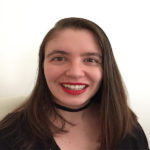 Laura graduated from Queen's University with a Bachelor of Arts Honours in Global Development Studies and a minor in French Studies. Her passion for Development Studies is a result of her four-year experience as a member of the Canadian Red Cross' Youth Division's Events Committee. She helped organize and run fundraisers for international issues such as the 2013 Typhoon Haiyan in the Philippines, and raised awareness for the need for emergency first-aid to assist the Somali Red Crescent in response to the 2013 tropical cyclone. She sees York University's Masters' Program as an opportunity to expand her area of knowledge and learn new concepts to further a career in Development Studies. Seeing as education is an important part of development, her research will focus on access to quality education for children in Romania, and the various factors that impact this access.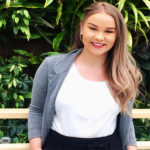 Leigha graduated from Saint Mary's University with a Bachelor of Arts (Honours) in International Development Studies. During her studies Leigha became heavily involved with the growing Syrian community in her hometown. She helped with the sponsorship of three Syrian families. From this experience, she began focusing her studies on refugees and resettlement. She strives to bolster the voices of those who have been displaced. Volunteering within the Syrian community was the primary motivation for her Honours thesis. For her Honours thesis, she researched how education could be used as a method of rehabilitation for Syrian refugees in Turkey. After seeing the impact that school and education can have on the mental health of refugee children, Leigha became an English tutor for Syrian kids in her community. At York Leigha hopes to continue her research on refugees and resettlement. Her intended research will be looking at the emergency aid that is being provided along the U.S./Mexico border for Latin American asylum seekers.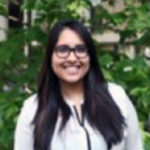 Maham graduated with high distinction from the University of Toronto with a Bachelor of Arts (Honours) in International Development Studies with a minor in Anthropology and Political Science. Maham was on the Dean's List in her undergraduate career and was recognized with the Prudential Ability Award in 2016. As a student, she has actively advocated for the rights of females through several of the leadership positions she held including the Board of Directors for the Women and Trans Center, President of International Development Student Association, and Vice President and later Regional Board Member for Paper Kite Children's Foundation. Maham's passion for advocating females' rights began at an early age, focusing on the promotion of education for marginalized females. As a child, she often dedicated time at her grandfather's public school and supported initiatives aimed at reducing the high female dropout rate in rural Pakistan. After graduation, Maham gained fieldwork experience as the Project Assistant with Sindh Capacity Development Project USAID- Deloitte, continuing this type of work with Ruhil, an organization that aims to provide education for the children of sex workers in the historic red light district in Lahore, Pakistan. Maham hopes to base her research around education, refugee settlement, female empowerment, and citizen's participation.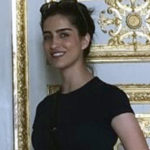 Malaly graduated from the University of Toronto with a Bachelor of Arts (Honours) in Political Science and minor in Economics and City Studies. As a student, Malaly was the Marketing Director for the Political Science Student's Association. Her interests revolve around access to education for young girls and fostering economic opportunities for women in developing countries. Malaly seeks to conduct research related to identifying barriers that prevent young girls from getting a primary education.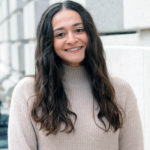 Maria completed her Honours Bachelor's degree in Social Sciences with a specialization in International Development & Globalization at the University of Ottawa, where she explored various avenues within the sector. She acquired direct experience with advocacy and policy through her role as an intern at the House of Commons. Maria conducted fieldwork and research at the Regional Advisory and Information Networks and Systems (RAINS), a non-governmental organization in Ghana dedicated to promoting child rights. With this organization she worked as a Youth Engagement Specialist, exploring trends in youth participation in rural communities of Tamale and identifying gaps in programming by collecting and analyzing data. She developed her leadership capacity through her participation in World University Services of Canada and various immigrant community centers. Upon completion of her undergraduate degree, Maria worked within the field of international development in roles of communication and donor engagement, where she was able to apply her academic background to the sector. Maria has developed a keen interest in exploring the intersection of business and development, which emerged through exposure to topics of social entrepreneurship and Corporate Social Responsibility in her undergraduate studies. More recently, through her candidacy as an E-Fellow with Youth Challenge International, she is helping build capacity for HerStart, a program that helps marginalized women in Tamale, Ghana in initiating their own social enterprises. Eager to continue expanding her knowledge of ethical, effective, and innovative models of development, Maria joins the Development Studies graduate program, where she hopes to receive rigorous training while being surrounded by mentors and experts in the field and conducting research at the nexus of business and social impact. She hopes to examine how socially conscious business models can enable economic and social empowerment, and how this impact can be measured in low and middle-income countries, with a particular interest in North and Sub-Saharan Africa.
Melanie Eastman Mills graduated from York University with an Honours BA in Human Rights and Equity Studies. Throughout this interdisciplinary degree, Melanie became passionate about the intersecting social identities of gender, class, ability, status, and race, which heavily determine women's lived experiences throughout the social justice system and while navigating social assistances in Ontario. Professionally, Melanie conducted in-take work for a mental health and counselling private practice, which provides aid to women who are victims of intimate partner violence and domestic violence, often with precarious status in Canada. As well as assigning male clients to the appropriate programs, who were perpetrators of gender-based violence. By extension, Melanie became passionate about human rights, women's rights, equities, the global income gap, labourers' rights, migrants' rights, and rights of refugees through a feminist lens, and how this relates to development. Melanie's passion for development and development theory manifested through social justice theories, moral and political theories of human rights, and global institutional theories of justice. Melanie intends on researching illegal sex trafficking and human trafficking in Canada through an intersectional lens. Melanie wishes to extend her professional experiences by working in civil institutions which provide support to survivors and raise public awareness of the current development and legislative requirements to combat human and sex trafficking in Canada.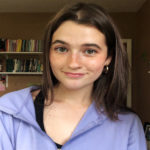 Melanie is a graduate of Queens University with an Honours Bachelor of Arts; majoring in Global Development Studies and minoring in History. As an undergraduate student, she was actively involved in various organizations such as Sick Kids and Relay Education. These opportunities significantly heightened her interest in the field of development. Throughout her undergraduate degree, Melanie participated in various initiatives. These included an Indigenous Expedition, in which she presented material relating to Indigenous Sport to her peers and various faculty members, and a workshop on intercultural awareness, to deepen her understanding of the various dimensions of culture. During her time at Queens, Melanie completed an academic exchange with the University in Aberdeen in Scotland. She was able to immerse herself in other cultures and perspectives, and conceptualize different points of view regarding development studies. Melanie has taken a variety of academic courses that have developed her passion in the field of migrant studies. Melanie's academic background has informed her research, as she intends to understand how neoliberal regimes create a unique culture for migrant workers. She hopes to gain a deeper understanding of the role of illegality and how this shapes migrant workers' experiences and heightens their vulnerability.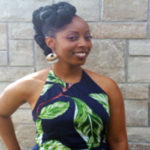 Melissa holds a B.A. (Hons) in Sociology from York University. Upon completion of her undergraduate studies, she began volunteering and working for organizations in Toronto concerned with the protection of refugees. A few years later, Melissa started her career with the UN Refugee Agency (UNHCR) in Canada's Protection Unit. Her work with UNHCR involved providing structural support to the development of advocacy and public awareness initiatives, compiling statistical and technical data for key documents related to the offices' strategic priorities and contributing to the drafting of regional and national reports to government counterparts. Melissa also initiated a research project on jurisprudence in the Federal Court/Federal Court of Appeal, following legislative reform of the asylum system in 2012. Her current research interest seeks to expand on her professional work through an examination of forced migration issues, integration and policy development, with a particular emphasis on children and youth in the Caribbean. Melissa's expectation is that this program will provide the necessary knowledge to effectively engage in the issues of development in the region.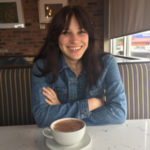 Michaela graduated cum laude from the University of Ottawa with a degree in Conflict Studies and Human Rights. During her studies she participated in the University of Ottawa's Solidarity for Palestinian Human Rights club, which organizes events for fundraising and awareness campaigns, and collaborates with Ottawa's branch of Independent Jewish Voices organization to hold events and aid in education. Michaela saw a special interest in campaigning for the Palestinian led BDS movement, as well as encouraging students to vote for the university's student federation to adopt BDS legislation into the constitution. Michaela took numerous academic courses during her studies which allowed her interests in human rights to find academic footing, focusing on topics of globalization, ethical and philosophical approaches to human rights, and theories of law, conflict, and politics. She was able to work as a research assistant under Professor Christoph Zeurcher at the University of Ottawa's Graduate School of Public and International Affairs. She also was accepted to participate in a field research course overseen by Professor Jonathan Paquette during the summer of 2018. Her participation in researching heritage policy in Australia reintroduced to her the important concepts of identity, and identity politics. Michaela's research will be focusing on concepts of identity and hope within Palestinian refugee camps.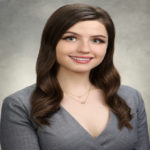 Miranda graduated with Distinction from the University of Alberta with a Bachelor of Arts with a double major in Sociology and Political Science. Throughout her undergraduate studies, Miranda volunteered and worked on campus in various capacities including, as a tutor for the Students' Union, as a member of the student advisory committee at the Office of the Registrar, and has been a research assistant and publications clerk, at the Community-University Partnership at the School of Public Health since June 2021. Off-campus, Miranda had the opportunity to delegate for an international ENGO at a UN climate conference, which ultimately left her committed to actionable and community-integrated solutions associated with de-carbonization. Growing up, Miranda had the opportunity to live in three different Western Canadian provinces (Manitoba, Alberta, and British Columbia), all of which inspired her interest in the interplay between resource development and regulatory policy. Miranda's research interests include the role regulation can play in mitigating the societal impacts of extraction development projects. Miranda was the 2021 recipient of the FT Jenner memorial prize in Canadian Studies, awarded based on superior academic achievement. Miranda has a passionate commitment to community-based research and community-centred policy solutions. All in all, Miranda hopes to gain valuable research skills and acquire a more critical understanding of salient issues facing development studies in the 21st century.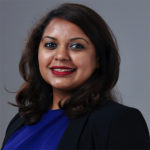 After completing her Bachelor's degree in Business administration, Nabila worked for various international non-profit organizations such as Plan International and British Council (based out of Bangladesh) and for a Canadian charity, Canada Learning Code after she moved to Toronto couple of years back. The focus of her role has been Resource Mobilization and Grant management across multi-disciplinary sectors such as digital literacy, modernization of public libraries, child protection and early childhood development. Nabila regularly prospected new funding and partnership opportunities for various organizations and has worked with a wide range of funders including Corporations, Foundations and Government Aid agencies. And, over the years, she has helped impact-led organizations to grow by fundraising, designing programs and projects and working with decision-makers to make sure positive changes continue to happen. Passionate about the dynamics of international development and interaction of various actors in the international arena (government, non-government, civil society actors, INGOs, NGOs etc.), one of her biggest motivations for applying for this program is to complement her professional experience with theoretical and technical skills. Nabila is confident that the DVST program will help her advance her career in the international development sector and hopes to work with dynamic organizations working towards finding innovative and sustainable solutions to pressing social problems.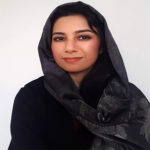 Najiba has graduated with a B.A degree in International Development Studies from York University and an Honours B.A in Sociology and a diploma in Media studies from Afghanistan. She also attended some short-term courses related to Human rights, gender equality, health care, and business management organized by international institutes and organizations. Najiba previously worked with local and international organizations in various areas including, capacity building, health, gender equality, and women empowerment programs and different projects in Afghanistan. She worked for "Gender and Equality Project" GEP with UNDP, and in the "ASGP" project with USAID in Afghanistan. These projects mainly focused on improving policies and legal documents, and boosting gender equality, women empowerment, and ensuring access to justice and human rights. Also, some other projects that included activities related to the establishment of different 'community groups' focusing on problem-solving and conflict resolution to support women's participation in the peace process. Najiba is excited to be a graduate student in the DVST program, as this program incorporates theory with hands-on training in fieldwork and an internship. Najiba is interested in the research on migrants and their living conditions during the pandemic and their access to health care. She is also interested in gender equality and gender mainstreaming, health, and sustainable development.
Nathalie graduated from the University of Iowa with a BA in anglophone and francophone literature and cultural studies. Her Honors projects focused on transnational black identities in the early 20th century, specifically as related to the Harlem Renaissance and Négritude movements. From 2016-17, Nathalie served as a Fulbright Fellow in Abidjan, Côte d'Ivoire, where she served primarily as an English Teaching Assistant and tutor. Her time in Côte d'Ivoire also helped further her examination of how the vestiges of imperial regimes perpetuate systems of exploitation, inequity, and injustice in francophone West Africa and across the African diaspora. Nathalie's research will continue in this vein by focusing on policy analysis, forced migration, and ethnocentrism as it relates to decolonizing humanitarian aid to Haiti.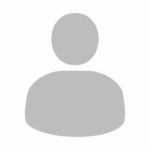 Naureen graduated Cum Laude from York University with a BA Honors in International Development Studies. She also holds an MSc degree in Food and Nutrition Studies. Naureen has strong analytical understanding and practical experience of integrated MCHN programming strengthened by working with teams from diverse communities across the Middle East and Eastern European Region. These learning opportunities have helped her attain insight on various developmental challenges from the perspectives of women and children living in marginalized (Pakistan) and war-torn communities (Afghanistan) to countries going through rapid policy transitions (Eastern Europe) and displaced populations (Lebanon). Naureen has worked with various institutions such as World Vision, Aga Khan University - Human Development Program, Sindh Education Foundation and Aga Khan Education Service, Pakistan. She has facilitated capacity building programs based on the Conceptual Framework of Health Promotion and Disease Prevention along with focused nutrition-based training programs, using methodologies such as Positive Deviance, BCC and IEC. Naureen's background has informed her research interest which seeks to identify linkages of how policies and indigenous practices can be coalesced to create development projects which are research driven, sustainable, inclusive and aim to empower vulnerable communities beyond project timelines. As a DVST Graduate student, Naureen is seeking to enrich the dialogue of development, in terms of aid and policy making by ensuring the cultural, social and indigenous fabric as viable policy influences.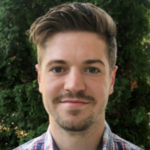 Nic is a graduate of Queen's University, where he completed his Bachelor of Arts (Hons.) in History. During his undergraduate degree, he had the opportunity to work with at-risk children in the community, an experience that confirmed his belief in the importance of early intervention programs, and reinforced his desire to work with youth. He also served as Coordinator of Settlement for a local organization sponsoring the resettlement of a young refugee family, overseeing the various aspects of settlement assistance and support provided by the group's volunteers. Nic's academic background and experiences have informed his research focus, as he intends to explore the process of adaptation in new countries for youth refugees, and methods through which it can be mitigated. Nic is confident that DVST Program will provide him with the knowledge and skills necessary to better understand the challenges facing the developing world and ultimately pursue meaningful work improving the treatment and conditions of forced migrants and refugees.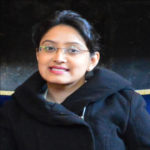 After completing her Bachelor of Business Administration, Nusrat worked with International Finance Corporation providing investments and advisory services to promote sustainable growth and private sector development in developing countries. Due to her passion to contribute in the society and the interest to continue her career with international development agencies, she pursued Master of Development Studies from BRAC University. Afterwards, Nusrat worked with an INGO called International Foundation for Electoral Systems, which works in developing nations promoting better governance and strengthening electoral systems. Nusrat also worked in the Emergency Response and Preparedness unit at United Nations World Food Programme. Currently, she is volunteering at Engage Africa Foundation Canada and where she works to develop content on non-communicable disease (NCD) prevention and management. Nusrat believes her master's degree in Development Studies from York University would further deepen her knowledge on NCD prevention and management. Her research plan is to work on NCD-related women health issues with African immigrants of Toronto city.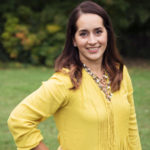 Paula earned an Early Childhood Education diploma from Humber College (2007) and a BSc in Marriage and Family Studies from Brigham Young University—Idaho (2021). She is TESOL certified and has completed the course work necessary to become a Certified Family Life Educator with the National Council on Family Relations. Most recently she developed, marketed, and taught an online parenting workshop called "Help Boys Develop Healthy Masculinities". Paula immigrated to Canada in 2003 with little knowledge of the English language. She is a mother of four and an active community member, having served as School Council Chair, Treasurer, and most recently as a member of the PDSB's Parent Involvement Committee. She is currently the JustServe.org representative for the western GTA. In this position, she connects organizations in need of volunteer service with willing community volunteers. Paula has taught Spanish at the PDSB's International Language School for three years and previously taught English at a prestigious Bilingual school in Taiwan (2007-2008). She believes that collaborative forms of formal and informal education are key to helping vulnerable populations of refugees, forcefully displaced migrants, and indigenous peoples thrive and gain self-sufficiency. She would love to be a conduit to enable such collaborations. Paula is confident that the DVST program will provide her with the tools, knowledge, and skills needed to help vulnerable populations here and abroad. Venezuelan-born and Colombian raised, Paula plans to carry out her field research working in Colombia with Venezuelan refugees.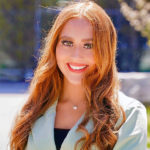 Rebekah holds a Certificate in Biblical Studies from PLBC in British Columbia (2016-2017), along with a BA, double major in Business and International Development from Tyndale University (2017-2021). During the last year of her undergraduate studies, Rebekah had the opportunity to pursue two directed research studies within the sphere of global affairs and human rights. In her fall semester, she completed a directed study on International Business and Human Rights, further analyzing the correlation between multinational corporations, human rights policies, and anti-corruption mechanisms globally. This directed study provided great value as it held a concentration in global governance, legal systems, effective international law policies, and mechanisms for curbing international corruption. In her winter semester, Rebekah completed her study on At-Risk Child and Youth Migrants in the West African Region, in collaboration with the International Development Faculty under the supervision of Dr. Philip Tanner at Tyndale University. This study placed an emphasis on analyzing and interpreting the impacts of migration on human rights within Western Africa, with primary and secondary research to examine various West African migration trends among at-risk youth and girls, focussing on issues of gender and justice. Additionally, during her undergraduate studies Rebekah was an active member of her community and Student Council, as an Event Planner and in her final year, Director of Events for Tyndale University's Undergraduate student programs and events, along with Tyndale's Business Club and Association. From 2021 to the present, Rebekah has the pleasure of volunteering with International Childcare Ministries (ICCM) as their Donor Relations Coordinator and Marketing Communications Assistant. Rebekah's research experience has granted her a further invaluable understanding of the complexities and agendas within the international sphere regarding economic and community development pertaining to human rights, justice, gender justice, and diversity. Through her academic explorations, Rebekah's convictions have grown to involve herself in learning more, advocating, and implementing initiatives of sustainable development within the global context. Rebekah is an eager ally for those in oppressive, vulnerable marginalized circumstances, and is impassioned about challenges involving equity, justice, and peace around the world. Rebekah's future academic aspirations and research at York include examining complex challenges in Global South countries regarding areas of human rights violations, human trafficking, anti-corruption laws, policies, and legislation, along with gender justice, migration, refugees, and IDPs.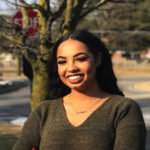 Reenas graduated with distinction from The University of Toronto with an Honours Bachelor of Arts in International Development Studies and Political Science. On campus, Reenas was President of the East African Students Association and a Hart House Human Library Outreach Assistant. Her passion for international development and advocating for sustainability was heightened in 2017 when given the opportunity to visit Tanzania as a Queen Elizabeth II Diamond Jubilee Scholar. This fieldwork experience as a Communications and Documentations Advisor pushed Reenas's interests towards a focus in Sub-Saharan Africa. Upon completion of her undergraduate degree, Reenas began a position at DT Global as a Program Analyst and Communications Officer on a USAID project titled Towards Endured Peace in Sudan (TEPS). TEPS supports Sudanese-led initiatives of good governance, peacebuilding and democratic engagement. Reenas intends to expand her professional background in Sudan through the examination of diaspora mobilization, power inequalities, democratic state-building and policy development. Upon completion of the DVST program, Reenas is confident she will able to coalesce her academic and professional background with new skills gained in the program to foster a career in international development.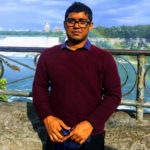 Born and raised in Bangladesh, Riaz comes to York's Development Studies program with a solid mix of passion and skills for development issues. During his undergraduate studies in International Development, Riaz showed strong commitment to finding answers to critical development questions. After finishing his degree, Riaz received training in Designing and Running Randomized Control Trial from Abdul Jamil Poverty Action Lab and MITs joint program in Data, Economics, and Development Policy to learn evidence-based approaches to Development problems. A recipient of Ontario Graduate Scholarship during his first year of studies, Riaz seeks to conduct research related to innovation in improving the quality of education in developing nations.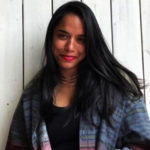 Samia holds a BA (Hons), in International Development Studies from York University. Upon completion she had returned to Bangladesh to work with Brac Institute of Governance and Development (BIGD), Brac University. Its partners include the Government of Bangladesh, academic institutions and international donors. The exposure to the industry has allowed Samia to gain knowledge on development practice and Bangladeshi context. Under the supervision of development practitioners and social science researchers, she has learned how to work with a research team. She has developed hard and soft skills, and gain knowledge in research methodologies, data collection/archiving, transcribing interviews, note taking, translating, communication and team activity.
Taken under the wing of expert consultants, Samia helped to develop the 'Gender-Transformative Microfinance Program Pilot' with Brac's microfinance team. Working to mobilize information between different stakeholders, she assisted in the project document writing, facilitation of staff training and administration.
She assisted the research project 'Sustaining Power for Women's Rights' where she was to closely monitor and track labor party activity within the ready-made garment (RMG) sector. Samia was given the responsibility to analyze findings and draft media-tracking reports to be published by the university.
Samia hopes to work in fields of women economic participation, unpaid care work, gender equity, child marriage, labor movements and support the growth of development studies in Bangladesh.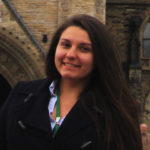 Solomiya Sharun is a graduate of York University, where she completed her Bachelor of Arts (Hons.) in Law & Society. During her undergraduate years she had interned at the House of Commons of Canada, Canada Ukraine Parliamentary Program with a Federal Member of Parliament, which strengthened her knowledge in governance and policymaking. In her final year of undergraduate studies, she focused on International Development, which also led to an internship with the Canada Ukraine Foundation and an opportunity to work on a team with the Commissioner of the President of Ukraine for Children's Rights. Upon completion of her undergraduate degree, Solomiya worked as a project support assistant for the Canada-Ukraine Trade and Investment Support project (CUTIS), a Canadian development assistance initiative designed to lower poverty in Ukraine. Inspired by CUTIS' gender strategies aimed towards women's inclusiveness in trade and the prevalence of traditional gender business stereotypes in Ukraine, her research focus intends to investigate gender discrimination towards women in management positions in Ukraine's agricultural sector. Solomiya's academic background and experiences contribute to her ability to analyze the gender issue, and explore existing agricultural development programs between Ukraine and donor countries, and the progress or successes of these programs in provincial regions where women are leaders in the agricultural sector.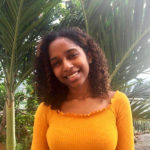 Tayler graduated from Manhattanville College in New York with Honours in Global and International Studies with a specialization in Global Justice, and minors in Spanish and Women and Gender Studies. During her studies, she worked as a Student Leader at the college's Center for Inclusion, where she assisted with the design of programming to facilitate a more equitable and inclusive campus community, and provided support services for students. Having completed numerous internships, Tayler has worked on various issues such as gender mainstreaming, human trafficking, refugee resettlement, and sexual and reproductive health and rights. Born and raised in Jamaica and driven by a passion to play an integral role in advancing the development of her country, Tayler has interned with multiple government agencies, including the Ministry of Culture, Gender, Entertainment and Sport (MCGES). Her experience as a Policy & Research intern in the Bureau of Gender Affairs division sparked her interest in community development and reinforced her desire to work in advocacy. Most recently, she served as a Peer Mentor with the International Rescue Committee as part of its Refugee Youth Summer Academy (RYSA) program based in New York City. With the first virtual RYSA due to the COVID-19 pandemic, Tayler assisted with adapting the program to a culturally responsive, linguistically supportive, and trauma-informed community of learning to support the nuanced experiences of newly arrived refugee, asylee and immigrant youth. There, she provided individualized socio-emotional support for students in the classroom, tutored students in English as a second language (ESL), and assisted with the execution of virtual school community-building activities so as to ensure their success and adjustment to the New York City public school system. Tayler's studies and life experiences have nurtured her passion for social justice and human rights issues, particularly those related to health equity and the rights of women and girls. She is excited about the opportunity to join the DVST program, which she is confident will not only expand her knowledge but also enable her to meaningfully pursue solutions to the issues that she cares deeply about.

Learn More
The Graduate Program in Development Studies at York is an exciting environment to pursue innovative, socially engaging, career-ready education. Contact our Graduate Program Assistant to learn more.