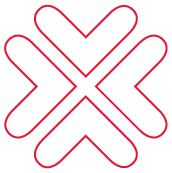 Our program is empowered by a welcoming and diverse community of students with a uniquely global perspective. Together we are making things right for our communities and our future.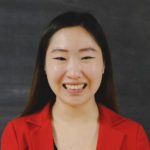 Angie Min Ah Park is a Doctoral Candidate in English at York University. Her dissertation investigates Korean North American literature and media with aims to: 1) provide a precedent study of recent literatures and media in Canada regarding Korea and Korean identities, and 2) offer comparative and transnational analyses of Korean (–) Canadian and Korean (–) American texts by engaging with issues of dissemination, identity, and literary and textual forms—particularly pertaining to comedy. In this investigation, Angie seeks to problematize nation-centred approaches to literary and media studies, especially through her case-study examination of the variety and variability of Korean (–) Canadian Literature.
In addition to her doctoral degree, Angie will receive dual diplomas in World Literature and Asian Studies upon the completion of her dissertation. She is a Graduate Associate of York's Centre for Asian Studies and the recipient of multiple awards including the Mitacs Research Award (2019), LA&PS Dissertation Fieldwork Fellowship (2019), YCAR Language Award (2019), Dr. and Mrs. Woo Memorial Graduate Award (2018), LA&PS International Study Abroad Award (2018), York International Mobility Award (2018), and KCSF Scholarship (2018). She has presented her research at Harvard University's Institute for World Literature (2018), ACCUTE (2016), VSAWC (2016), and SHARP (2016) and is scheduled to present at NeMLA in March 2020.
Prior to arriving at York, Angie completed her MA in English (2016) at the University of Victoria and her Honours BA in English and Political Science (2014) at the University of Toronto–Trinity College.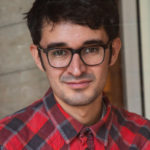 Ben Lee Taylor is a PhD candidate (2015–2020) whose doctoral research explores the collective production of satire in the works of modernists Djuna Barnes, Wyndham Lewis, and Virginia Woolf. Building upon the ideas of Pierre Bourdieu, Bruno Latour, and Janet Wolff, his dissertation connects a rhetorical reshaping of satire in the modernist era to contemporary sociological theories about the formation of literary and artistic movements and texts. Ben holds a BA in Comparative Literature from the Robert D. Clark Honors College at the University of Oregon and an MA in English Studies from l'Université de Montréal.
He also leads a research and academic transcriptions team at Ryerson University's Modern Literature and Culture Research Centre, which is currently engaged in evaluating, analyzing, and transcribing a range of early-twentieth-century diaries. His doctoral defence will take place at the end of summer 2020.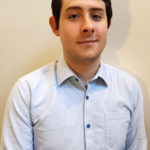 Braedon Balko received an Honours B. A. with High Distinction from the University of Toronto in 2017 and an M. A. in from York University in 2019, during which he earned the Joseph-Armand Bombardier CGS Master's Scholarship. In 2020 he became a doctoral student in the department of English at York University.
Braedon's research interests lay primarily within the field of trans-Atlantic modernism, and he is particularly focused on the writing of Ernest Hemingway, Gertrude Stein, Virginia Woolf, and Langston Hughes. His research draws from postmodern conceptions of language and he plans to incorporate this theoretical background into an analysis of these preeminent modernists. Other periods of interest to Braedon include the 1950s in the United States and the English fin de siècle. He has done academic work on Edgar Allan Poe, Oscar Wilde, Vladimir Nabokov, and George Orwell, among others.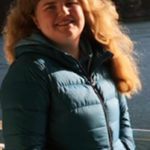 Breanna Simpson is a Doctoral Candidate at York University. She works on gender studies and queer theory, classical reception, world literature, and late Victorian fiction. Her doctoral research examines the coding of desire in ancient and Victorian prose narratives, with a focus on how it influenced power negotiations and identity formation in both periods. This work expands on her MA thesis, entitled "A Purposeful Infection: Lovesickness and Gender in Heliodorus."
As well as her doctoral degree, Breanna is working on a diploma in world literature. She has presented papers at ACCUTE (2019), and the British Association of Canadian Studies (2018, 2019), and has been a recipient of the Ontario Graduate Scholarship (2019-20).
Breanna holds a BA in Classical Studies and English Literature (2015), as well as an MA in Ancient Culture, Religion, and Ethnicity (2017), from the University of British Columbia.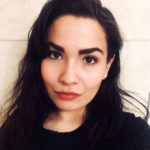 Cecilia (she/her) is a doctoral student at York University. She has been awarded an Ontario Graduate Scholarship (2020-2021) for her research, which approaches Indigenous North American apocalyptic horror literatures as alternative methods of history-keeping and judicial process. Her dissertation, "'Bone by Sooty Bone': Indigenous Horror and the Settler Apocalypse" juxtaposes Waubgeshig Rice's novel Moon of Crusted Snow, Cherie Dimaline's novel The Marrow Thieves, Jeff Barnaby's film Blood Quantum, and Billy-Ray Belcourt's poetry collection NDN Coping Mechanisms to illustrate how Indigenous horror literature works to create sovereign ethnographies which abolish settler history and assert a decolonized future. Her dissertation utilizes an interdisciplinary and cross-genre methodology to unpack how these works by Indigenous North American authors employ the speculative space to create a sovereign ethnographic record of culture, combust colonial history-keeping and image-making, and dismantle the settler contemporary in speculating an Indigenous futurity.
Cecilia received the York Entrance Scholarship for both her master's degree (2018-2019) and for her PhD (2019-2020). Her MA major research project, supervised by Dr. Elizabeth Pentland, examined two colonized adaptations of William Shakespeare's The Tempest: De-Ba-Jeh-Mu-Jig Theatre Group's Indigenous North American collaborative play New World Brave and Aimé Césaire's Martinican play Une Tempête. The project focused on how colonized authors utilize imperial texts to assert agency over representations of Indigeneity and dismantle colonial tropes and images in order to maintain sovereign representations of their respective societies. Cecilia is in the process of publishing a series of entries concerning both New World Brave and Une Tempête in The Palgrave Encyclopedia of Global Shakespeares.
Currently, Cecilia is preparing to sit her Postcolonial Literature Comprehensive Exam, is completing the accredited teaching program Teaching Assistant Certificate in Teaching (TACT), and is working with the Writing Centre where she focuses on fostering student development. Her teaching philosophy centres on accessibility, equity, and decolonization. In the summer semester of 2020, Cecilia had the opportunity to deliver a lecture for EN 3073 3.0 "The Small Town in Film and Literature". Her lecture examined Thomas King's Medicine River and explored how insider and outsider identities are mobilized by the book's Indigenous community as an act of decolonial resistance. Cecilia is invested in continuing to actively work toward the decolonization of educational institutions both in her own research and in her role as an educator.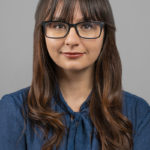 Emily Howe researches post-World War II North American literature with special attention to the ways in which women and people of colour have historically experienced alienation from mainstream American culture. Her dissertation will focus on issues of mobility and transience in North American literature with special attention to the road narrative as a genre that investigates identity at not only the personal level, but also that of the community and the nation. This topic was first examined in her Master's Research Paper entitled "'Nowhere to Go but Everywhere': Examining Transience, Mobility, and Alienation in On the Road, Thelma and Louise, and Housekeeping. Other interests include the hip hop genre as a means of producing mainstream space for minority groups, a subject that she has presented on at the conference of the Popular Culture Association.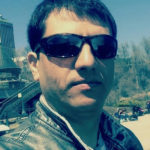 Khem Guragain is a doctoral student in English at York University. He received his first M.A. in English from Tribhuvan University, and second M.A. in Literatures of Modernity from Ryerson University. He taught graduate courses on non-Western literatures and Postcolonial literatures, and undergraduate courses on creative writing, communications, and non-fiction at Tribhuvan University. He seeks to investigate the complexities of Hinduism, caste and subaltern, and examine how they are intertwined and convoluted in South Asian literature, broadly speaking.
His dissertation "The End of Postcolonialism: Dalits, Adivasis and the Rhetoric of "Antinationalism" in South Asian Literature" looks at the emergence of Dalit and Adivasi literatures, and analyses how they interrogate the nationalist discourses and expose the inner contradictions of the nation-states. Khem argues that the texts coming from the Dalits/Adivasis and tribal writers in the contemporary South Asian literature, mark the break, not only, from the dominant discourse that perpetuates the Brahminic undertones in every aspect of life, but also, from the postcolonialist literary domain which fails to sufficiently address the nuances of heterogeneity, particularly, the complexities of caste and its various projections in nationalist imaginary. He argues that the Dalit/Adivasi voice dismantles the coloniser-colonised binary and shows that the nature and shape of Dalit/Adivasi/tribal subalternity are quite different from those produced by colonial relations. He proposes to go beyond the theoretical paradigm of postcolonialism and its limitations, and dissect the exclusionary singularity of Hinduism and its strategy of building a homogeneous nation-state. His work interrogates the centuries-old Brahminist practices that negate the possibilities of social and political solidarity across caste lines, Adivasis, and tribal people, and suggests that the emergence of Dalit/Adivasi/tribal literature destabilises the hegemony of the elitist discourse transcending the complacency of postcolonial theorists and subaltern historians who seem to ignore the centrality of caste and its contradictions, inconsistencies and injustices inflicted upon the Other. Khem has presented various papers at SALA, CACLALS, ACGS, South Asia Conference, and MLA.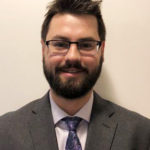 Mark Buchanan is a PhD Candidate in English at York University. His dissertation examines depictions of food and alcohol in Canadian fantasy literature. His dissertation uses the lens of food studies to investigate the way depictions of food and alcohol in the genre reflect issues of gender, race, and class. The commonplace reality of eating and drinking expose deeply entrenched power structures. His study goes beyond simply stating the fact that racism, sexism, and classism exist in much Canadian fantasy literature, but examines depictions of food and alcohol that affect how social hierarchical power structures are created in the texts. He also examines the ways food and alcohol illuminate how authors are working to subvert traditional entrenched ideologies of racism, sexism, and classism in the genre.
Mark completed both is BA (Hons.) (2014) and MA (2016) at the University of British Columbia's Okanagan campus. His MA thesis was titled "How Alcohol Use in J. K. Rowling's Harry Potter Perpetuates Late-Victorian Traditions of Racism, Sexism, and Classism."Mark has presented his research at venues such as the International Conference on the Fantastic in the Arts (2015, 2016, 2018, 2019, 2020) the International Conference of the Children's Literature Association (2018), and the Academic Conference on Canadian Science Fiction and Fantasy (2019), among others.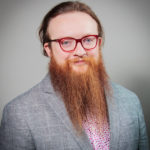 Matthew Dunleavy received his BA (Hons. with Distinction) from Concordia University and his MA from York University. His work examines the gender politics among the inhabitants, philanthropists, and journalists of the Late-Victorian/Early-Edwardian East-End London slums in a dissertation tentatively titled "Cleaning Up the Streets and the Sheets: The Reform Work of Clementina Black and Margaret Harkness, 1880–1915." The work will also interrogate the intersection of language that illustrates a preoccupation with poverty, dirt, and sex when dealing with these slums.
He is the recipient of the SSHRC Doctoral Fellowship (2019–20), the SSHRC Joseph-Armand Bombardier Canadian Graduate Scholarship (2014–15), St. George Society of Toronto Endowment (2015–21), Ontario Graduate Scholarship (2016–19), and the York University Entrance Scholarship (2014–16).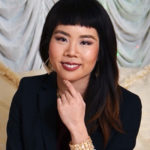 Maybelle Leung (she/her) is a Ph.D. candidate studying late medieval literature, critical theory, and the history and theory of embodiment. She completed her Hons. BA in English at University of Toronto and her MA in English at York University. Her research is funded by the SSHRC Doctoral Fellowship, the Ontario Graduate Scholarship, and the St. George's Society of Toronto Endowment for Graduate Student Award.
Maybelle is interested in historicizing the critical theories used to describe subject being today, including psychoanalysis, sexuality and gender studies, and aesthetics. She studies the emergence of cultural thought on desire in the Middle Ages, looking at how they (imperfectly) reflect our present understandings of the erotic self. Her dissertation, titled "Le Roman de la Rose in Late Medieval England: A History of Unpleasure," argues that the infamous allegorical poem, the Rose, influenced both courtly and religious English literatures on love in the centuries after, shaping a model of sexual "unpleasure" that questions, for us today, unpleasure's equivalents in critical theory.
Maybelle published her first peer-reviewed article on embodied reading and anchoritic devotion in Magistra: A Journal of Women's Spirituality in History; her second article on Robert Glück's queer medievalism is forthcoming in Translating, Rewriting, and Recreating the Middle Ages, a special issue of Palimpsestes. As of 2021, she is scheduled to present at the upcoming International Kalamazoo Congress on Medieval Studies, Leeds International Medieval Congress, and New Chaucer Society Congress.
As a Teaching Assistant, Maybelle believes that all students, from any background, can find fulfillment in reading literature. She has assisted courses on Fantasy and Horror fiction at University of Toronto-Mississauga, and led tutorials in the English Department at York University. She uses hands-on activities and collaborative approaches in the classroom; most of all, she is passionate about applying literary analysis to everyday life. Having worked in various fields, from music instruction to technical copywriting, Maybelle brings a focus on art and practical application to literary study.
View Maybelle's updated CV.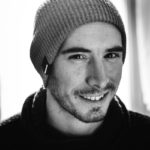 Mitchell Gauvin is a PhD candidate and SSHRC Doctoral Fellow whose research examines the literary and historical foundations of citizenship rhetoric, exploring the commensurable origins and development of English literature and the nomenclature of political belonging. Mitchell completed his Honours B.A. at the University of Toronto and M.A. at University College Dublin.
In addition to SSHRC, he's a recipient of the Ontario Graduate Scholarship, the LA&PS Dissertation Fieldwork Fellowship, and York Graduate Scholarship. Mitchell is also a fiction writer, with short stories appearing in multiple publications. His debut novel Vandal Confession (NoN Publishing) was released in Fall 2015, and translated into French, Confession d'un vandale (XYZ Editeur), in Fall 2017.
MLA Chernoff is a SSHRC Doctoral Fellow, focusing on Jewish literatures within the socio-political landscape of Canada. Their dissertation, Ordinary Eternal Machinery: Radical Poetry and Revelation in Jewish Canada, attempts to effectively reroute the liberal humanist criticism surrounding Jewish-Canadian literature by theorizing its poetry as radically experimental and demonstrative of a leftist political inclination, one that veers towards messianism. MLA has thus far presented their research at ACCUTE, ACQL, and various colloquia; a chapter-length adaptation of their NeMLA presentation on Jewish gematria and conceptualism will be included in an upcoming collection on Canadian digital poetics, via McGill-Queen's University Press. Their other research interests include deconstruction, psychoanalysis, queer theory, and Xenofeminism. A practising "poet," MLA's debut chapbook, delet this: pomes, memes, n dreams, is forthcoming from Hybrid Heaven in 2018.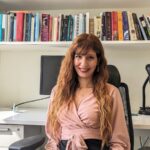 Monica Sousa received her B.A. (Honours) in 2017 and her M.A. in 2018 from Brock University. She is currently a doctoral candidate in the department of English at York University. She is a recipient of the Ontario Graduate Scholarship (2019–2020).
Monica specializes in contemporary literature, and her research focuses on animal studies, posthumanism, and biotechnology in contemporary science fiction. Her dissertation will be exploring human and nonhuman animal relations in contemporary science fiction, with a focus on technologically engineered animals (or "biotech animals", as she calls them) which can include genetically modified animals or animals with cybernetic/robotic enhancements. She is interested in care responses, such as empathy and sympathy, and in the ethics regarding how we treat these animals and how we show care towards them after they have been created.
Monica contributed a chapter to Critical Insights: Life of Pi (2020) published by Salem Press. She also has a forthcoming chapter contribution on Jeff Vandermeer's novel Borne, to be published by Routledge in April 2021 in Posthumanism and Transhumanism in Twenty-First Century Narrative. She has presented conference papers at WorldCon (2018), the International Conference on Contemporary Narratives in English, the European Association for Critical Animal Studies, and the Academic Conference on Canadian Science Fiction and Fantasy.
Monica's other research interests include feminist theory and women and gender studies, gothic literature (including Southern gothic), and ecocriticism.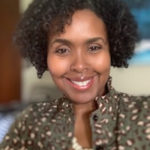 Nasra Smith is a PhD candidate in the Graduate Program in English, completing also a Masters of English (2016), Masters of Education (2014), and a Spec. Hons. BA (with distinction) in Individualized Studies at York University. Her research intercedes East African literature and Indian Ocean studies to centralize coastal eastern Africa from Eritrea to Mozambique and its archipelagoes. Her dissertation draws from the historiographic longue duree, oceanic humanities and vast global trade of the Indian Ocean ports to explore the relations between space, place and literature. By arguing the port is a polyvalent space of real, imaginative, and aesthetic conditions, her work interrogates the dialectics between class, history, language, geography, and migration from the medieval era to our contemporary world. Fluent in Somali, Swahili, and with (working knowledge) of Arabic, her interdisciplinary methodology engages with questions of indigeneity and African sovereignty, Euro-imperialism and Arab-Islamic servitude, Marxist geography, subaltern studies, archaeology, environmental studies, and postcolonial studies.
Nasra will conduct archival research at Yale University, the Library of Congress, Cornell, and CUNY as part of a Trudeau fellowship (2019-20). In addition to library fellowships in the US and Canada, she is awarded the PSA (2019), Anne Simone Award (2018), York Graduate Scholarship (2014-2016), and two UN Student awards. She has presented at MLA International Symposium (2019), CACLALS (2019), ACCUTE (2018), BCPS (2018), York Glendon (2017), and PCA/ALA (2015), and invited talks to African Students Association and the UN in Central America, Mexico, and New York.
Nasra will be the Visiting Lecturer/Research Fellow at the Obama Institute for Trans-American Studies at the Johannes Gutenberg Universitat in 2021or 2022. She is also awarded and will attend the Black Europe Summer Institute (BESS) in Netherlands in June-July 2021. Her articles in CCLA (2021), Studies in Canadian Literature (2022), a chapter in Cultures of Citizenship (2022) and two in ASQ (2021) are forthcoming.
Nasra writes poetry, non-fiction, and current affairs articles.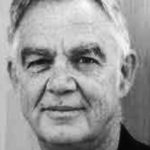 Peter Unwin is the author of numerous books, including Searching For Petronius Totem (2017). His most recent novel, Written in Stone, was released in October, 2020, and his latest collection of poetry The Infinite Park is set for release in the spring, 2021. His academic work investigates the narratives of old and new media, the material makeup of the written word, and the discourse known as "the death of the book." His essays and critiques have been published by the Canadian Journal of Communications, the Oxford Press, Penninsula: A Journal of Inter-relational Politics, and special issue of Convergence: the International Journal of Research into New Media Technologies. He lives in Toronto with his wife and daughters.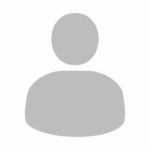 Theo Fox (he/him) is a PhD student in English at York University. He specializes in drama, Renaissance literature, and representations of the disabled body on early modern and modern stages. His dissertation, "'by my lookes into my manners prie': Early Modern Representations of Disability as Symbol, Cipher, and Censure," examines early modern drama through the lens of critical disability studies, focusing specifically on the perceived relationship between disability and ethos. Through comparative analysis of literary representations of Richard III across verse biographies, chronicle narratives, and playscripts, he problematizes the relationship between metaphor and disability, disease and perceived deviance, and narrative and national memory. His project both demonstrates and rejects the extensive literary tradition that frames disability as a mere cipher through which authors can explore aesthetics, ethics, or moral perversity. By extension, Theo critiques the scholarly impetus to further marginalize disabled people through studies of disability as a set of symbols rather than a lived experience. Instead, he utilizes contemporary theories and models of disability studies to suggest that early modern playscripts offer a vital opportunity to analyze how disability has been codified in literature as simultaneously a symbol with multiple significations, a cipher for moral perversities, and a censure against cultural deviancy. Across his doctoral research, he seeks to illustrate how new perspectives in disability studies allow for resistance, self-definition, and autonomous counter-narratives.
Theo completed both his MA ('19) and his Spec. Hon. BA ('18) in English at York University. He also has a background in creative and commercial writing, having previously worked in copywriting and communications, and is passionate about accessibility and knowledge mobilization.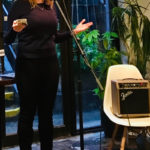 Tita Kyrtsakas received her BA(H) in English and Drama (2015) and B.Ed. from the University of Windsor (2019) and her MA with a SSHRC grant from the University of Toronto in Theatre, Drama, and Performance Studies (2016). She finds great joy in teaching and she is excited to be a PhD student at York, researching representations of grief and hope in contemporary Young Adult fiction and theatre from the perspective of age.
In 2019, Tita received the Ada Slaight Award in Drama from Young People's Theatre and is currently their scholar-in-residence. She is also editor of Feminist Space Camp Magazine, an online digital art collective, and is a creative writer (Sandpiper Journal, Type/Cast Magazine and Shameless Magazine.) Outside of school, Tita loves eating food all across the city, attending art shows, and practicing yoga.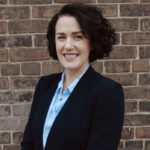 Vanessa Evans (she/her) is a doctoral candidate and settler scholar studying on the traditional territory of the Mississaugas of the Credit First Nation at York University. Her dissertation is a comparative project interested in the way seemingly disparate Indigenous novels from Turtle Island, Pasifika, and South Asia imagine resistance to, and routes out of, settler colonialism through representations of land, storytelling, and kinship. While Vanessa's research considers how literary study can meaningfully contribute to processes of decolonization, it acknowledges that a focus on literature and culture alone will never achieve decolonization absent the return of lands and economic sovereignty.
Vanessa holds a BA in English from the University of Calgary (2009), an MLitt in Modernities from the University of Glasgow (2011) and is currently pursuing her Diploma in World Literature here at York. She is a recipient of a Liberal Arts & Professional Studies International Study Abroad Award (2017), multiple York University International Mobility Awards (2017-2019), an Ontario Graduate scholarship (2018-2019), a Mitacs Globalink research award (2019), and a SSHRC Doctoral Fellowship (2019-2021).
From 2018-2020, Vanessa was an exchange lecturer at the Obama Institute for Transnational American Studies at Johannes Gutenberg University (JGU) in Mainz, Germany. At the Obama Institute she also served as a research assistant for Prof. Dr. Mita Banerjee at the Center of Comparative Native and Indigenous Studies and for Dr. Pia Wiegmink.
Vanessa has presented papers at the: Harvard Institute for World Literature (2017), CACLALS (2017), ACCUTE (2018), CCLA (2018), ACLA (2018), Law and Society Association (2019), and York University's Teaching in Focus Conference (2021). She has given invited talks at JGU (Mainz, 2019; Germersheim, 2019), at Friedrich Schiller University (Jena, 2020), and at Medicine Hat College (2021). A co-authored article "Carceral Imaginaries in Science Fiction: Toward a Palimpsestic Understanding of Penality" appeared in The Palgrave Handbook of Incarceration in Popular Media (2019). An article co-authored with Prof. Agnes Whitfield and Breanna Simpson, "Structured Engagement and Learning in Discussion Forums: The Worksheet Video Walk Formula," is forthcoming in The International Journal of Online Pedagogy and Course Design (2022). Vanessa is currently co-editing a collection of essays on cultures of citizenship with Prof. Dr. Banerjee (JGU) and finding a home for a recent article on David Treuer's The Translation of Dr. Apelles. In 2021, Vanessa also became Copy Editor for The Journal of Transnational American Studies.
Zaynab Ali (she/her) is a doctoral student in English at York University. Her interests lie in the field of world literature and exilic writing. Her dissertation, tentatively titled "World Narratives of Internal Exile: Critical Remains," explores figures of internal exile in three spaces and times of crisis since World War II: India/Pakistan under Partition, Palestine under occupation, and Afghanistan under Soviet invasion. Her project redeploys Bakhtinian concepts of genres and discursive identities to delineate the chronotope of world narratives of internal exile. It aims to forge new pathways to the past and to represent a "now" that could generate an altered future. Her dissertation examines vectors inflecting individual and communal lives (memory, identity, and language) in order to question how silence is met, echoed, and conveyed through the narratives of internal exile.
Zaynab completed her BA (Hons.) (2018) and MA (2019) at York University. Her Master's Research Project was titled "Propping Hegel: Bridging Gaps and Connecting Nations Through Decades of Theatre." Along with her MA, Zaynab also completed her Graduate Diploma in World Literature (2019). She has presented papers at conferences and colloquia for the Canadian Association for Theatre Research at Congress (2019), Transgressions (2019), Intersections/Cross-Sections (2020), and the Institute for World Literature (2020). Her scholarly work has been published in peer-reviewed journals Culture (2017) and Contingent Horizons (2018), and her creative work has been published in Inkling (2017). Her forthcoming chapter, co-written with Kym Bird and Melanie Williams, is titled "Demonstration of Scientific Salesmanship: An Introduction" and will be published in Blowing Up the Skirt of History: An Anthology of Early Canadian Women's Drama, 1880-1929 by McGill-Queen's University Press.

Learn More
The Graduate Program in English at York is an exciting environment to pursue innovative, socially engaging, career-ready education. Contact our Graduate Program Assistant to learn more.