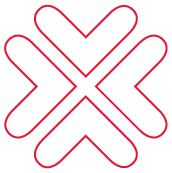 Our program is empowered by a welcoming and diverse community of students with a uniquely global perspective. Together we are making things right for our communities and our future.
My research interests include the public understanding of science, vaccine hesitancy, and the formation of niche online communities. Currently, I'm exploring how vaccine skepticism evolves through the hero's journey narrative in Facebook groups. I'm particularly interested in determining whether there's a shared "inciting incident" amongst these groups that signals a shift in values is underway by analyzing their vocabulary. I currently have a BA in Humanities from York, MSc in Film from Staffordshire University, and I intend to continue my studies at York as an STS Ph.D. student upon completing the MA program.
Email
Twitter: @jaimywarner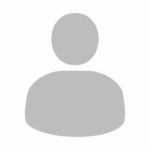 I hold two BA's, one in Liberal Arts from Seneca College and my second from York specializing in Humanities. Currently I am working towards my MA in the STS Graduate Program. My education is in the Humanities tradition being taught in the Classics with a focus area from Antiquity including Sumerian texts, Presocratics and Socratic Philosophy to Medieval, Renaissance and Reformation, and Enlightenment works as well as Analytic and Continental Philosophy and Canonical works of Western Literature. I also have interests in Philology, East-Asian philosophy such as Confucianism and Daoism, and more contemporary philosophers such as Foucault, Charles Taylor, Wittgenstein. My critical eye and interest in Philology leads me to a gamut of culturally significant texts by Goethe, Cervantes, Augustine, Chekov, James Joyce, and Aldous Huxley amongst many others which I try to incorporate into my work. My research so far has focused on subjectivity, theories of the self, and ideal archetypes throughout the ages. Spanning literature from the Renaissance and the Enlightenment amongst various other eras to contemporary literature, visual arts, critical and cultural theory my work often seeks to engage questions around textuality, embodiment, technology, society, culture, and social movements. Within these queries various questions arise such as how social, economic, and cultural institutions shape and influence notions of the self. My current studies continue in these traditions looking at the relationship between Science and Religion in Nineteenth Century Britain.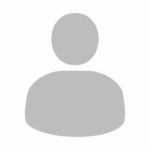 I have a BA in Communication Studies and am broadly interested in new media studies, feminist and queer theory, decoloniality, body studies, and posthumanism. More specifically, I'm interested in exploring ideas of subjectivity, difference, and the self in relation to collective metaphors for emerging technological systems.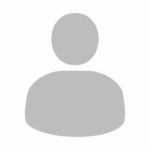 My research interests are varied; I have a background researching the history of medicine, social history, the medical humanities more broadly, and practicing and writing in the scholarship of teaching and learning. In particular, I am interested in critical pedagogy and the practice of students as partners, especially as it relates to social change and equity. I have editorial experience as co-editor and then Editorial Manager for The International Journal for Students as Partners (IJSaP). As a graduate student in Science and Technology Studies, I am exploring equity in medicine, and the ethics and politics of medicine as it interacts with modern technology (particularly how big data and the algorithmic Internet impact the dissemination and public reception of scientific knowledge). I am also interested in how technological innovations such as the algorithmic Internet or machine learning interact with our social and political world.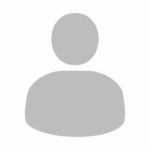 Tristan Desaulniers (he/him)
I am a transgender writer and paramedic. I have a BAH in Drama, English, and Creative Writing from the University of Windsor (2015) where I focused on the history of gender-diverse characters in Canadian theatre. I obtained a diploma from St. Clair College and have been working as a Primary Care Paramedic since 2018. As an interdisciplinary student, I am interested in the crossroads between medicine, science, and the arts.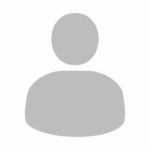 I graduated from York University in 2020 with a Specialized Honours BSc in Biology. I completed my honours thesis under the supervision of Dr. Vivian Saridakis, and my paper focused on the role of a protein known as SPOP that is commonly mutated in prostate cancer. I am interested in the emergence of antibiotic resistance as an epidemic and the threats it poses to public health. I am interested in both the pharmaceutical industry's role in new antibiotic development and the public's knowledge and views on antibiotic use/antibiotic resistance. I hope to work with governing health care institutions such as the World Health Organization or provincial/federal ministries.

Learn More
The Graduate Program in Science & Technology Studies at York is an exciting environment to pursue innovative, socially engaging, career-ready education. Contact our Graduate Program Assistant to learn more.