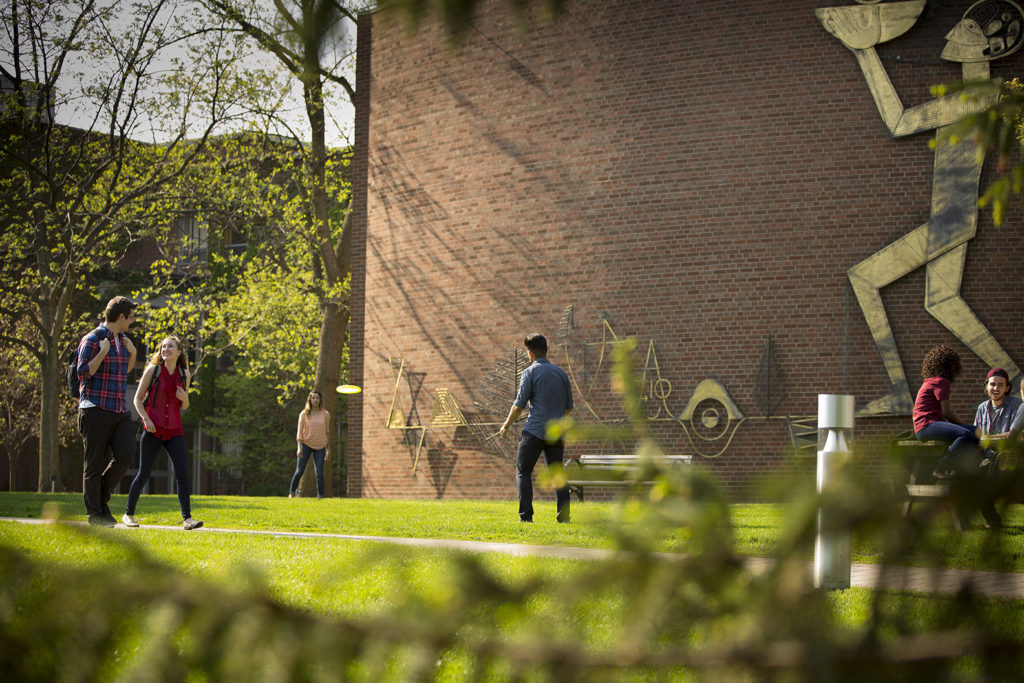 Glendon Campus
York University's Bilingual Campus
Glendon is the bilingual campus of York University – the second largest university in Toronto and the third largest university in Canada. Glendon is the only bilingual university campus in Toronto with a student population of 2,700 students. Enjoy the park-like natural environment of our campus and the company of a diverse, close-knit community of students from over 100 countries.
Eligibility
Exchange students who are attending York University through a recognized exchange program are eligible to apply for Undergraduate Residence.
Application & Offer Timeline
Housing Services is currently accepting applications, and spaces will be offered on a first-come, first-served basis, pending availability. We cannot guarantee residence accommodations, so you are encouraged to submit your application as soon as possible.
Room offers will be sent out via email starting mid-June and will continue throughout the summer. Note: you will be ineligible to receive a residence offer until you are admitted to York University. A $150 non-refundable application fee will be charged to your York Student Account. Your Residence Offer Package will include instructions on how to confirm your room assignment and pay the non-refundable Residence Room Deposit $750. Your deposit is deducted from your room fee after you move in and is not an additional charge. Your application fee and deposit payment are due upon acceptance of your residence offer.
All residents, including Exchange Students, must read and agree to the terms and conditions for living in residence as outlined in the Residence Occupancy Agreement.
Traditional Style Residences
2023-24 Residence Rates (for a one-term exchange)
| Room Type | Fees (per term) |
| --- | --- |
| Small Single | $3,795 |
| Regular Single | $4,038 |
| Large Single | $4,233 |
Please note: there is a $150 application fee that will be added to your student account upon submitting your application. To view other fees and associated policies, please click here.
2023-24 Meal Plan Rates (for a one-term exchange, meal plans are mandatory)
| Meal Plan | Cost of Plan | Meal Plan Dollars | Meal Plan Plus Dollars |
| --- | --- | --- | --- |
| Bronze | $2,375 | $1,325 | $800 |
| Silver | $2,625 | $1,325 | $1,050 |
| Gold | $2,875 | $1,325 | $1,300 |
| Platinum | $3,125 | $1,325 | $1,550 |
Note: Prices are accurate at time of posting. Please visit Food Services for the latest plans.
All residences are smoke-free.
Most residences are mixed-gender. Some buildings have all-female floors/sections.
Residence life staff is available for assistance and community programming.
Rooms are furnished with a single bed, dresser, desk, chair, desk light and closet.
Students are required to supply their own linens, which can be order through York University's external partner Residence Linens prior to arrival and they will be shipped to the Housing Office and ready for when you arrive.
Wireless and wired Internets are available in residence.
Phone service and cable TV are available for additional fees.
Basic cleaning services are provided in the common areas of the building. Students are responsible for cleaning their own rooms.
YU-card operated laundry facilities are available in every building.