Ahson Kazi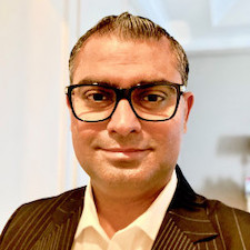 Director, Partner Success, Intelex Technologies
Administrative Studies, Bachelor of Administrative Studies (BAS)

Ahson Kazi is a tech-savvy senior business leader with over 15 years of B2B accomplishments in the technology industry. Ahson has a passion for managing business partnerships in all their forms (marketing, technology, channel and strategic alliances), driving sales revenue by building strategic multi-level alliances and business partner relationships and optimizing partner go-to-market strategies. He is currently working at Intelex Technologies as Director Partner Success. Prior to joining Intelex, Ahson held different senior level channel, sales and consulting services roles at number of software companies including, Microsoft, Adlib, Lorenz and Prophix. Ahson also serves in an advisory capacity for a small group of technology focused businesses.
He has a BAS degree from York University. Over the years he has participated in number of continuing education programs at Harvard University, MIT and other reputable educational institutions.
Ahson is a proud Canadian and lives with his wife and two daughters in Oakville, Ontario. In his spare time, he likes to play with his kids and catch up on technology news.
Browse more Alumni profiles