Cindy Morris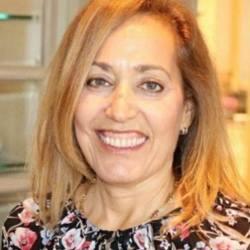 Vice President and CHRO, Kids Help Phone
English, Bachelor of Arts (BA) 1986
Psychology, BA, 1989
Human Resources Management, MHRM, 2012
Currently a VP & Chief Human Resource Officer at Kids Help Phone, Cindy is responsible for creating innovative ways to engage all employees and establishing the culture, systems and training that will develop leaders and empower employees to solve problems. This includes strategic workforce planning, day-to-day operations, labour relations, organizational development, compensation, training, recruitment, benefits, and pensions.
An experienced bilingual human resources executive, Cindy has worked for private and public-sector organizations over her 25-year career including Ontario Health, Ontario Medicine Network and Philips Lifeline.
In addition to a Master's degree in Human Resources Management (HRM), Cindy also has undergraduate degrees in English and Psychology from York University.
Obtaining my undergraduate degrees were great experiences that ultimately helped launch my career. I subsequently went back to York for my Master's as it was the best program for me at that point in my career; particularly the flexibility it afforded me to balance my full-time career and family life.
Browse more Alumni profiles