Melanie Boksa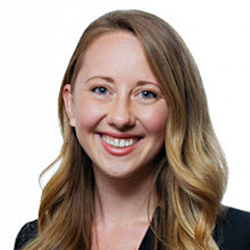 Business continuity and emergency management professional, Investment Management Corporate of Ontario
Disaster & Emergency Management, Bachelor of Disaster and Emergency Management (BDEM) 2015

Melanie Boksa is a business continuity and emergency management professional in Toronto, Ontario. She has experience working within both the public and private sector, as well as and non-government organization environments. Her professional expertises are focused around developing, implementing and maintaining practical business strategies that enable organizational resilience.
In her current role at the Investment Management Corporate of Ontario (IMCO) she is accountable for the development and management of IMCO's Business Continuity Management Program. IMCO is Ontario's professional asset manager, investing on behalf of our public sector clients to they can care for beneficiaries and secure retirement futures. With over $60 billion in assets under management, IMCO is one of the largest institutional investment managers in Canada and around the globe.
In 2015 Melanie completed a BDEM undergraduate degree with honours from York University. The program prepared her with both the theoretical and practical knowledge required to succeed across various industries. She looks forward to talking about prioritizing learning, feeding your curiosity and how asking the right questions throughout your career will lead to unique and rewarding opportunities you wouldn't otherwise know were available.
Browse more Alumni profiles