Davina Reid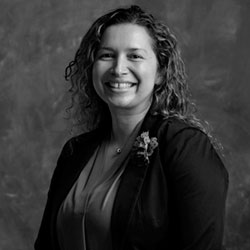 Director, Partnerships, Scotiabank
Commerce, Bachelor of Commerce (BCom)

Being a successful woman and financial services professional for 20+ years, of Caribbean heritage, achieving roles of increasing importance in the Canadian banking and automotive financial services industry, qualifies Davina Reid as a true trailblazer. Davina has had a life-long commitment of her extra-curricular time to the leadership and mentoring of Black and minority-based people in schools and in financial services organizations.
From 2002 to the present, Davina has been an active member of the Canadian Association of Urban Financial Professionals (formerly UFSC-Urban Financial Services Coalition), a non-profit professional services organization focused on financial literacy and the advancement of Blacks and minorities in thefinancial services industry. Davina served as President of CAUFP from 2011-2012, and as President Emeritus and Chair of the organization's Corporate Advisory Board from 2013-2014.
In a professional capacity, Davina is currently with the insurance division of Scotiabank, as a Director, Partnerships, responsible for managing the bank's relationships with their insurance company partners and vendors. She also serves as Director of Events for the Scotiabank Black Employee Network, ERG group.
Davina holds a Bachelor of Commerce degree from York University and an MBA degree with a focus on Leadership, from Dalhousie University.
Browse more Alumni profiles