Helen Chow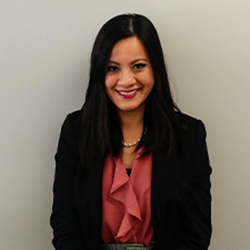 Senior Manager, Safety Regulatory Oversight, Metrolinx
Commerce, Bachelor of Commerce (BCom) 2007
Accounting

Helen Chow graduated from York University in 2007 with a Bachelor of Administrative Studies, Specialized Honours (Accounting). She is a Chartered Accountant (2010) and currently works for Metrolinx as a Senior Manager, Safety Regulatory Oversight. In her role, Helen provides safety leadership in the railway industry, and an independent challenge on the adequacy of the safety management system and other regulatory frameworks and standards in alignment with relevant regional, federal, and international standards. 
Helen has also held the roles of Audit Supervisor with the Office of the Auditor General of Ontario and Senior Internal Auditor at the Province of Ontario. In those roles, she was in charge of auditing functions such as the Jails' system and probation & parole, the effectiveness of cancer screening programs, and has conducted the financial audits for the province as a whole and a number of governmental agencies. 
She looks forward to sharing with students the trajectory of her transition from school to the professional workplace to eventually passing the UFE [now the CFE]. As well, she'd like to discuss how her education and knowledge that she received at York helped her to become the professional that she is today, along with the importance of networking and what she looks for when she hires.
Lastly, Helen would like to impart on students the importance of a business education and how transferable it is in the career world. Using her CA designation, Helen has ventured into prisons, hospitals, and equine racetracks to perform audits. Currently, she uses her auditing skills acquired from her 15-yesr career in auditing to assess the safety of commuter railways in the GTHA.
Browse more Alumni profiles