Julien Gagnier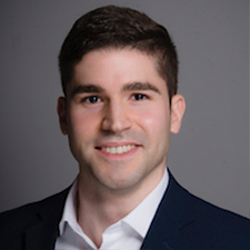 Bilingual Human Resources Manager, Honda Canada Inc.
Certificate in Human Resources Management 2012

After completing a Bachelor's degree, I decided to set my sights on the world of human resource management by pursuing the Certificate program at York University's School of Human Resource Management. I was looking for a strong HRM program that would provide me with the tools and resources to become a well-rounded HR Professional. York University, with its renowned faculty and expertise in the field, provided all that, and more.
Toward the end of my Certificate program, I joined Eluta.ca, one of the Canada's most-visited career sites, as Assistant Editor of the Canada's Top 100 Employers project, primarily focusing on advising the editorial team on new developments in Canadian workplaces and innovative HR practices. During this time, I was also Editor of the popular Canada's Top Employers for Young People and Canada's Greenest Employers lists published in The Globe and Mail.
Currently at Honda Canada, I am involved in an HR generalist function, providing talent acquisition, analytics, compensation and organizational effectiveness services to the company's more than 700 employees across the nation. I also sit on the Board of Directors of YouthSpeak, a regional charity that creates awareness of bullying, mental health, and addiction through school presentations across the province of Ontario. In this role, I assist in the strategic and financial oversight of the charity and I advise on people matters. My education at York University's School of Human Resource Management has allowed me to excel in these various roles and establish myself in my current career.
Browse more Alumni profiles